Nexen Roadian MTX review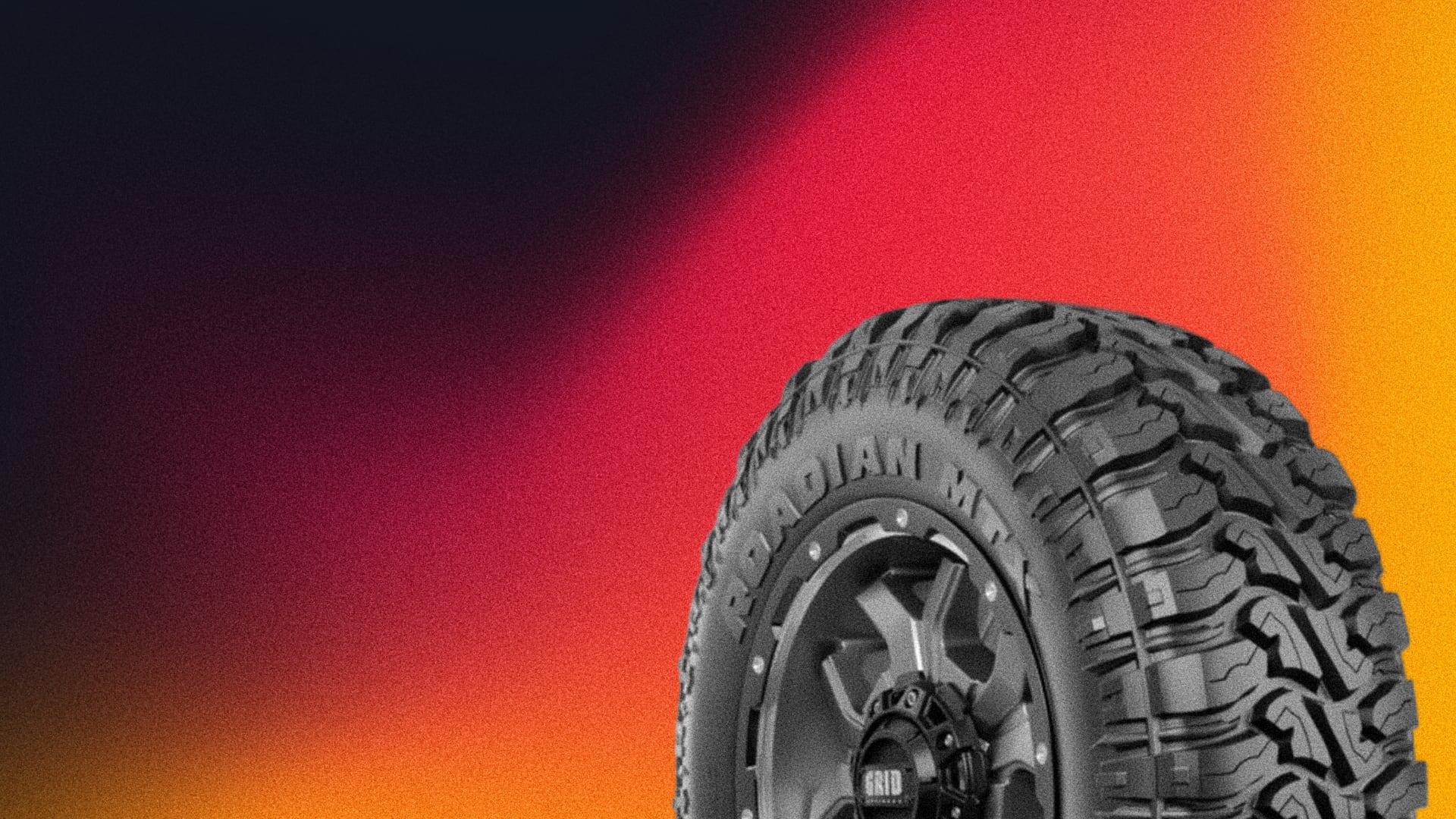 REREV may receive a commission for purchases made through links on our site. Learn more.
Nexen is a brand that keeps bringing smiles to the faces of consumers and this time they managed to surpass all expectations by bringing us a proper off-road tire for SUVs and trucks. Our team was curious about the new Roadian MTX, so we went one step further in testing the tire.
The results were surprising, so if you own a truck capable of heavy-duty off-roading, you should stay for the rest of our Nexen Roadian MTX review! We'll go over the key features that make this tire rigid and sturdy for delivering proper off-road driving, as well as the other main highlights.
Recommended
Nexen Roadian MTX
The Nexen Roadian MTX is a next-generation off-road robust tire equipped with aggressive tread to tackle even the harshest terrains and sharpest rocks easily, while staying refined enough to let you drive to your favorite off-road site without much noise going on in the cabin.
Purchases made through links on our site may earn us a commission.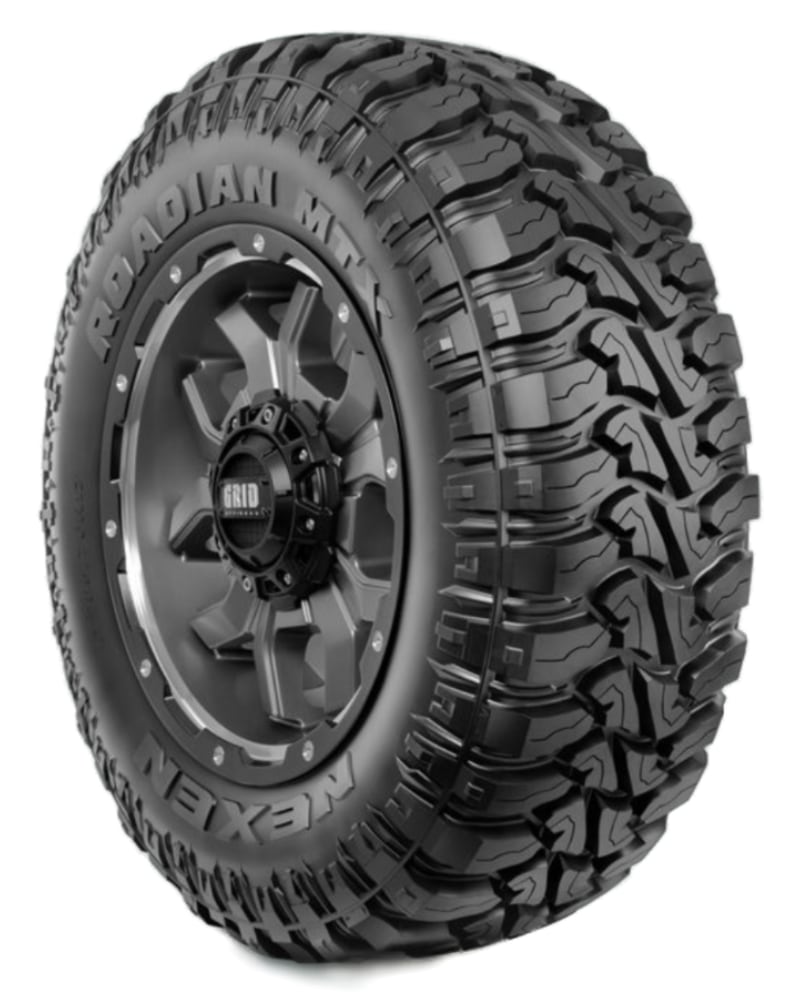 Key features and technologies
The shortcut MTX in the tire's name means "Mud Terrain Extreme", so you can instantly guess what the tire is made for. It's a superb option for demanding off-road conditions, and these are some of the main features that make it so great:
Traction-optimized tread pattern
Reinforced sidewall
Deep tread grooves
Sipes on each tread block
First things first, let's talk about the tread pattern. You'll instantly spot how the treads seem ready to bite down on any kind of surface, including sharp and rocky off-road terrain. However, that's not all that they are optimized for, since Roadian MTX tires deliver quite a performance on the road as well.
It's not exactly stellar, but it should be quiet and comfortable on highway speeds of about 70 to 80mph. Moving on, there's a feature that can't be spotted with a naked eye. It's the reinforced sidewall supported with 3 plies.
This 3-ply sidewall feature improves the load capacity and leaves your Roadian tires puncture-resistant. So, you can feel free to drive them over any sort of sharp rocky terrain – punctures and tears are still out of the equation.
With the deep tread grooves and sipes on every tread block, you'll also get a stable grip and precise handling, along with decent wet traction performance.
Safety features
Although this is primarily a sturdy off-road tire, it still has some features that make you safe on highways and public roads. Out of these features, the most important ones are related to preventing hydroplaning.
It could cause your vehicle to lose traction under a layer of water between the road and the tires, so Nexen engineers took the measures to prevent that. With deep tread grooves and sipes on each tread block, you'll have a safe trip every time you get on the road to find your favorite off-road terrain.
The tread grooves help in eliminating the water from the tire, while the sipes on each tread block add up to wet traction and overall ground grip.
Speed ratings
The Nexen Roadian MTX tires aren't made for performance driving, but they do handle speeds up to 100mph without any changes in stability or noise. It's due to the "Q" speed rating, which signifies that it's safe to drive up to the mentioned speed.
Of course, you can try and drive a bit faster with these tires mounted as well, but that could cause some slight variances in stability and handling. The speed limit should be more than enough to reach your favorite off-road destination, and you'll also get a refined driving sensation on your way there!
Treadwear and durability
When it comes to treadlife, Nexen Roadian MTX tires should last for at least 40,000 miles. Having in mind that you'll only use them for off-road driving, that should be more than enough for at least a few years.
According to Federal Highway Administration, an average US driver passes about 14,000 miles per year. However, that's a combined mileage, so tires like Nexen Roadian that are exclusively designed for off-roading should last for a minimum of 3 or 4 years.
Maintenance indicators
Having wear indicator marks on your tires always helps with maintenance. These are the marks that serve as a warning, and you should change the tires as the mark becomes visible on the tread.
Nexen didn't include any particular wear indicators with these tires, except for the warning on the last 2/32 inches of tread. However, since these are off-road tires, you might want to consider changing them even before that mark, as you need to ensure proper grip on demanding terrains.
Traction performance
Surely, you'll be mainly wondering about the off-road traction of these tires, having in mind their design. However, we just couldn't resist taking these out for a ride in various weather conditions, to tell you exactly what you can expect out of their traction.
Wet traction performance
In terms of wet traction, Nexen Roadian MTX tire handles the rainy weather like a champ. Of course, you shouldn't risk it by driving above 100mph, or even lower speeds on the wet road, but regular speeds won't pose a problem for Roadian tires.
They grip the wet road impressively, thanks to the deep grooves and sipes on each tread block. The grooves spread in every direction, so can expect easy water relief, while the sipes help in maintaining proper traction.
Dry traction performance
These tires might not be suitable for everyday driving, but you still need a way to reach your favorite destination for off-road stunts. Because of that, Nexen engineers made sure to make this tire eligible for proper traction and performance on dry local roads and highways.
We were amazed by the comfort and noise isolation, as well as the overall dry traction of the tire. Due to large rubber tread blocks, the grip surface is maximized, and you can enjoy more than pleasant driving on the road.
Snow traction performance
It goes without saying that these tires are capable of tackling snow even in extreme winter conditions. The tread pattern is optimized for helping you escape from slippery surfaces, and it also helps in ice and snow traction.
You'll spot the numerous sipes spread across the tread blocks that are even deeper than the regular sipes you would encounter on an all-season tire. Because of this, Roadian MTX tackles snow quite well, even though it's an off-road exclusive tire.
Snow is easily led away from the rubber surfaces, so you can have the highest grip. Besides the sipes that create biting edges, deep tread grooves will get your SUV moving even in deeper snow!
Off-road traction performance
And now, there comes the time for a true delight that Roadian MTX tires offer – their off-road performance! Nexen experts rated these tires 10 out of 10 when it comes to off-roading, and our tests showed that we can't complain about that.
These tires will go over the most challenging terrains like a charm, with FEA modeling that gives Nexen engineers the chance to get a 3D model of the tire's material properties. Throughout a series of tests after that, the tire compound and tread design are brought to life.
So, not only is the efficiency of the tread and material in off-road conditions predicted – so are the other off-road features. One of the particularly interesting aspects of these tires is the stone ejector design.
It helps remove the stones and mud from the tread grooves, preventing a layer of substances from getting stuck between the treads and endangering the traction.
Noise and comfort
Surprisingly enough, the ultimate off-road performance of these tires isn't their only benefit. You'll also get splendid noise isolation and driving comfort, thanks to the variable tread pitch design.
Every tread pitch is designed differently, so it reduces road vibrations. However, in this case, it's even more relevant than with highway tires since the variable pitch also reduces noises coming from the uneven terrain.
So, you can enjoy passing over rocks and bumps without having to worry about loud cabin noises.
Competitors and alternatives
Looking at the main competitors to these tires, you'll rarely find a decent substitute for Roadian MTX. They handle off-road terrain impressively, with an additional accent put on comfort and grip. Still, these are the few worthy alternatives to these tires:
Toyo Open Country MT
BFGoodrich Mud-Terrain KM2
Nexen Roadian MTX price range
Given the impressive off-road performance that these tires give you, their price range is moderately convenient. It also depends on the tire size, as you can expect to pay about $150 for a single 16″ tire.
On the other hand, a single 20″ tire costs about $300, but it can pay off in the long run. Especially considering the long tread life for this tire category, you can count on these off-road terrain beauties to last for years!
If it sounds a bit expensive, you can always count on rebates and discounts to get a fairer price.
Warranty
Discussing the warranty of these tires comes a bit harsh since we couldn't find any decent piece of info on mileage warranty. However, you do get a free 45-day trial or a trial on the first 500 miles.
Also, Nexen included 36-month road assistance in case your tire gets punctured while in the off-road terrain. Finally, you also get a road hazard warranty, as Nexen will give you proper treatment in case you get a tire tear while on the road.
Our take
Our team had an easy job of passing final judgment on Nexen Roadian MTX tires. They are quite reliable in challenging terrains, including the sidewall reinforcement that prevents any punctures due to sharp rocks.
Also, they offer a refined driving sensation on the road and great wet traction. So, if you are still thinking if it pays off buying these, just go over the key points of this review again and the answer will be right in front of you.
REREV may receive a commission for purchases made through links on our site. Learn more.