Mazda 3 years to avoid — most common problems
Learn which Mazda 3 years to avoid for a smoother ride.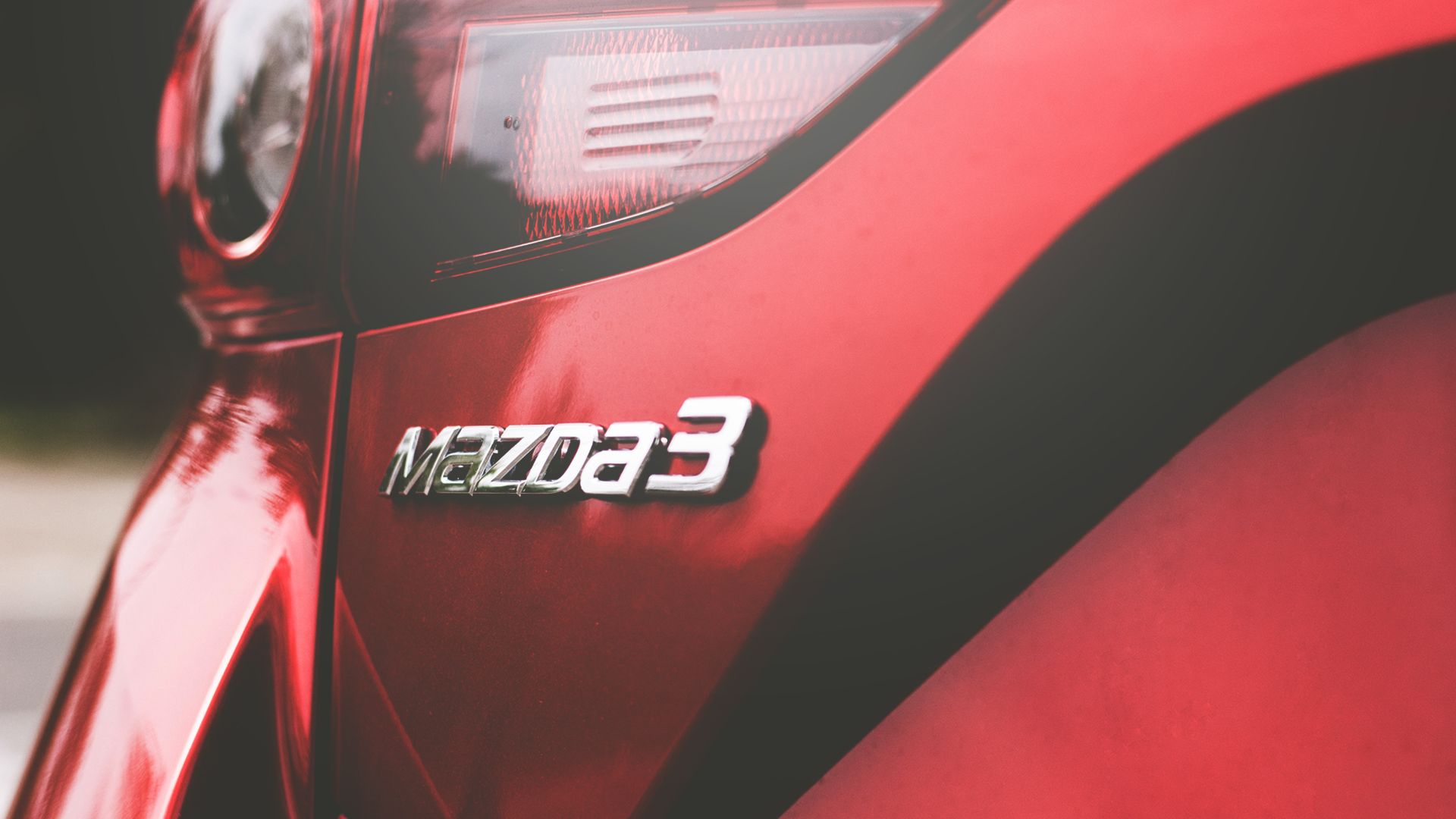 The Mazda 3 is one of the most attractive and fun-to-drive subcompact sedans and hatchbacks that Mazda has produced. The Mazda 3 has improved with each new generation, maintaining its ultra-modern appearance while aging fairly well.
It has always been known as a good budget car with excellent, if not exceptional, performance, a sleek interior and exterior design, and a surprisingly high-end feel in the cabin. However, the Mazda 3's reliability has varied slightly from generation to generation, with the second generation experiencing a significant increase in complaints during its first year of production. So, if you're in the market for one, here are the Mazda 3 years to avoid.
Why you can trust REREV's advice on which car model years to avoid: Our car experts look at official data, ask real drivers what they think, and talk to experienced mechanics to make sure our list is useful. This reliable info can make buying a car easier for you. Want to know how we do it? Find out more about our research methodology.
Most common Mazda 3 problems
Mazda 3s are fantastic sedans and hatchbacks you would love driving every day because of the impressive and lavishly-furnished interior.
However, All Mazda 3s are not created equal; some model years appear to be significantly better and promise more excellent dependability, while others are plagued with several problems you would wish you never encountered. The following are the most common problems with various Mazda 3 models.
Clutch failure
The most frequent Mazda 3 issue in 2010 and 2011 was clutch failure, which led to acceleration and stalling problems. Even though these model years had about 37,000 miles on their odometers, many owners had to replace the clutch.
Drivers have mostly experienced clutch slip symptoms and sometimes even pressure problems in the hydraulic clutch system which sometimes resulted in an inoperable clutch pedal.
Stick-slip condition
According to reports, the CV axle shaft and wheel hub on 2004, 2005, and 2007 Mazda 3s exhibit a stick-slip condition that causes alternating adhesion and sliding motions. When shifting gears, this condition may make clicking noises.
Installing a washer between the two components is usually necessary to fix it, and it can cost anywhere between $10 and $20 plus labor.
Transmission problems
There have been numerous reports of transmission issues with the 2012 Mazda 3. Due to worn-out bearings, some owners claim to hear their gears grinding when shifting from third to fourth gear.
While driving, some drivers completely lost all power from their cars, turning on the check engine and electronic stability control lights. The majority of them eventually had to have their entire transmissions replaced.
Excessive vibration
Excessive vehicle vibration during acceleration has been reported in some 2004-2011, 2013, and 2015 Mazda 3s. Many owners have reported that replacing the tires, brake rotors, and brake pads fixed the problem. However, the issue was typically traced back to a faulty motor mount. A new motor mount can cost between $30 and $100, plus labor.
Brake problems
The rear brakes on many Mazda 3 models from 2004 to 2011, 2013, and 2015 have been reported to make squealing noises when the brake pad comes into contact with the rotor. There have been reports of burrs on the backing plates of most of the impacted vehicles' brake pads, which affects how they align on the bracket.
The 2014 Mazda 3 frequently experiences premature brake wear. Some owners have expressed dissatisfaction over repeatedly replacing rear brake components, such as the calipers, rotors, and pads, even though their vehicles had less than 100,000 miles on their odometer.
Dashboard and sit lifter links problems
In particular, the dashboard and seat lifter links have been a source of numerous interior issues for many 2010 Mazda 3 owners.
Owners have reported that their dashboard melted, causing black sludge to smear on parts like the steering wheel. By generating a glare in the windshield, the tar-like substance also reduced visibility on the road.
The 2010 redesign's interior also has a broken seat lifter link, making the driver's seat loose and rock back and forth when the vehicle was accelerating and braking. Mazda recalled some 2010 and 2011 Mazda 3 models in response to this safety risk in 2017. The automaker addressed this issue by adding reinforcement brackets to the lifter links or replacing the entire seat adjuster unit.
Malfunctioning infotainment system
The touchscreen infotainment system in the newer Mazda 3s has a few flaws. Most Mazda 3 owners who received the all-new infotainment system complained that it automatically changes radio settings, navigation, and other functions, without being touched.
Most Mazda 3 owners were able to resolve this issue by replacing the touchscreen or the CPU, and other owners were forced to reinstall a new infotainment system to fix the problems.
Which Mazda 3 years to avoid?
The Mazda 3 is a fantastic subcompact SUV, but when looking for a car, you should be aware of its worst years, so you know which models to avoid.
Here is a review of the Mazda 3 model years you should steer clear of purchasing, especially if you plan to purchase a used Mazda 3.
First-generation Mazda 3 (2004 and 2008 model years)
While the 2004 Mazda 3 is a good car, it has a few engine and transmission problems and three recalls.
Shifting was jerky, and the transmission would sometimes go into all gears. Transmission failure and fluid leaks were also common.
The engine had a habit of knocking, and the motor frequently blew up. Besides the notorious rod knock symptoms, other issues included a malfunctioning headlight. This model also displayed excessive oil consumption.
Three recalls and a cracked motor mounting plagued the 2008 model year. It also had a few engine issues, including a failing rear motor mount, a faulty rod bearing, and an engine stalling problem that is common.
The vehicle would suddenly lose power in its steering assist, which is dangerous. This led to the recall of 215,000 cars.
Second-generation Mazda 3 (2010-2013 model years)
The Mazda 3 underwent a redesign following a total of 137 complaints throughout the first generation. However, just in the first year of the second generation, complaints more than doubled. Many motorists reported that their cars' clutches failed, rendering them incapable of being driven until they were repaired.
The average report of this issue was made after only 40,000 miles, so it wasn't a problem that developed later in the vehicle's life. Several drivers also reported their seat brackets breaking and dashboards melting. Thankfully, there were fewer complaints for the 2011 and 2012 models, but they were all for the same issues, demonstrating that Mazda hadn't addressed the problems.
The 2013 model had fewer transmission and clutch issues. However, it still had some problems with the brakes, accelerator, and interior accessories, and a new problem in which the headlights began to flicker out when the brakes were applied.
Third-generation Mazda 3 (2014 model year)
The year 2014 addressed many of the previous issues, but it also had a noticeable problem with brakes that wore down quickly and occasionally locked up.
The interior accessories also had some issues, particularly those related to the infotainment system. After this model year, Mazda significantly decreased these issues, and it has been an excellent option ever since.
Best Mazda 3 years
One of Mazda's best car lines is the Mazda 3, which features practical hatchbacks and traditional compact sedans. Like any automobile, some model years have a better track record than others in dependability and the absence of significant mechanical problems.
Having said that, if you are looking to buy a Mazda 3, consider any of the following model years listed.
2005 Mazda 3
2006 Mazda 3
2007 Mazda 3
2009 Mazda 3
2015 Mazda 3
2016 Mazda 3
2017 Mazda 3
2018 Mazda 3
2019 Mazda 3
2020 Mazda 3
After a few issues in the first year, the Mazda 3 performed better in the second and subsequent years of its first generation. Engine and transmission issues were kept to a minimum, and the rest of the car received few complaints. Then, after the dark period of the Mazda 3's second generation and the growing pains of the first model of the third generation, Mazda resurrected its subcompact sedan.
The only common complaint about the 2015 Mazda 3 was that the infotainment system died. While no one wants that, it is neither the most expensive repair in a car nor the driver's most significant safety hazard. There were fewer complaints about the brakes on the 2016 model than on the 2014 model.
And very few complaints have been made about the new Mazda 3 models since then. There will be more in time, but there are no significant reasons to be concerned about more recent models. Anything from the late third-generation or early fourth-generation Mazda 3 model years is not something we would consider avoiding.
Is the Mazda 3 worth buying?
The Mazda 3 is one of the best cars you can buy overall and one of the best rides in the compact car segment.
Even though the 2010 Mazda 3 receives a lot of complaints, the vehicle is still a strong representation of the Mazda nameplate's dependability in general. Fewer owner complaints about other model years are made, and many are not very serious.
However, the most important thing is to carefully inspect the car before you buy it to prevent getting stuck with a model year that will outrageously deplete your finances.
What years to avoid Mazda 3?
The Mazda 3 model years to stay away from are 2004 and 2010 through 2014.
Is a Mazda 3 a reliable car?
The Mazda 3 is a reliable car and a strong representation of the Mazda nameplate's dependability overall.