Honda Civic years to avoid — most common problems
Discover the Honda Civic models you should steer clear of.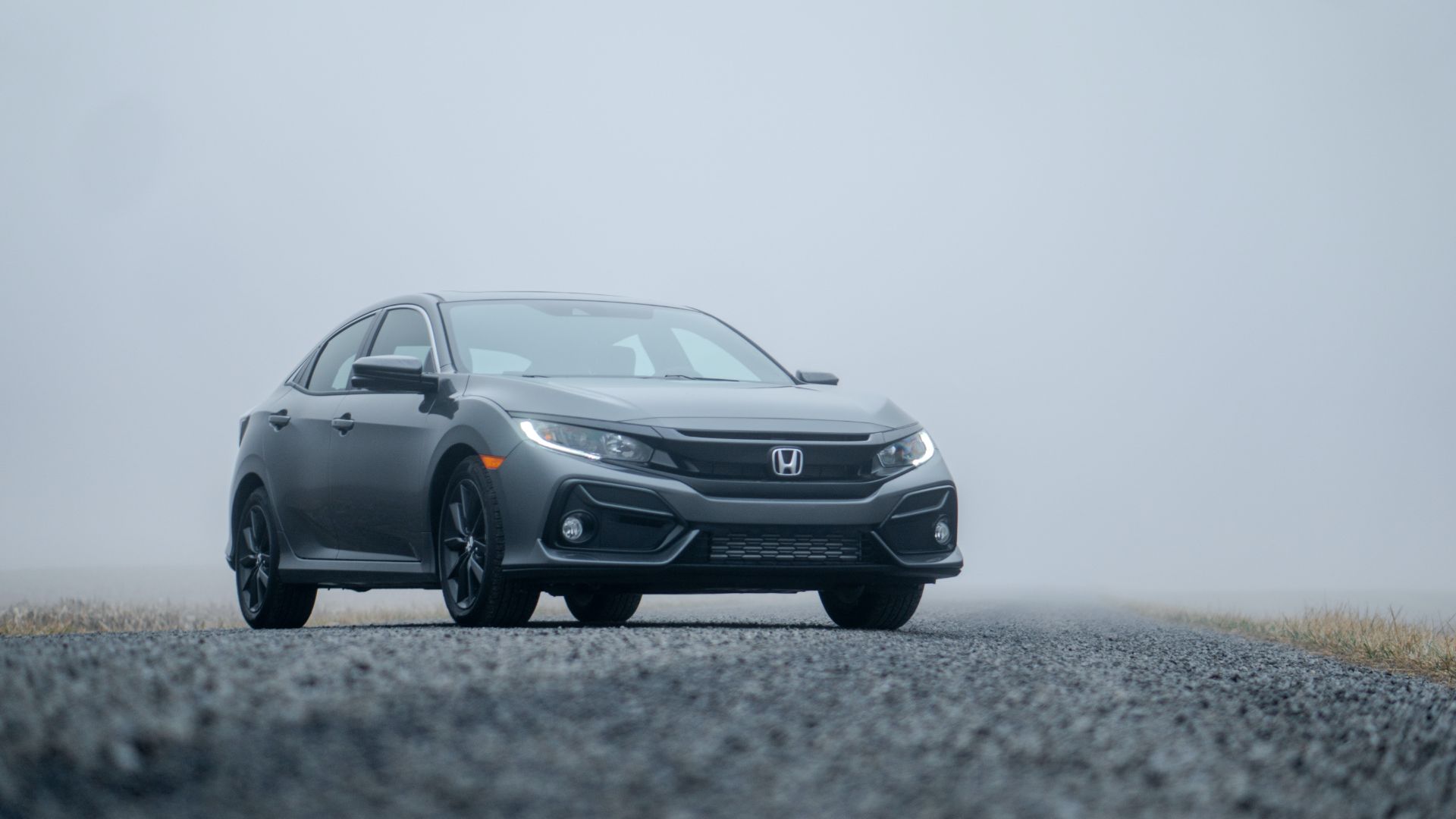 Honda Civic is one of the most highly-regarded Honda models ever made and five decades of production confirms it. It went through numerous body style adjustments and types, going all the way from subcompact to compact cars and even a compact sedan. It's no wonder that Honda enthusiasts favor this car when compared to the competition models, but is the reliability of the model on par with its popularity?
In this guide, we'll give you an answer to that question as we go through Honda Civic years to avoid and some of the best and worst production years of the famous model.
Why you can trust REREV's advice on which car model years to avoid: Our car experts look at official data, ask real drivers what they think, and talk to experienced mechanics to make sure our list is useful. This reliable info can make buying a car easier for you. Want to know how we do it? Find out more about our research methodology.
Most common Honda Civic problems
Back in the 1990s, Honda started grabbing the looks and attention of automotive enthusiasts with its compact Civic model which quickly went off the charts with popularity. At that time, the Civic was commonly considered one of the most reliable compact cars in the world.
It mostly used simple petrol engines like the 1.6-liter VTEC for the fourth generation, and the engine went through numerous changes and upgrades up until the B16A2 version with 160 horsepower. At that time, the launch of the first Civic coupe saw a drastic increase in popularity with a beautiful body line for 1999.
However, things went a bit sideways with the seventh generation, and although Civic was still reliable, there were some notable issues. Most commonly, drivers have complained about the failing automatic transmission in seventh-generation Civics, as well as problems with a huge Takata airbag recall.
One of the saddest issues for all Civic owners was a leaking coolant and blown engine block in the eighth generation. There were also some electrical issues as well as oil dilution with the later 1.5-liter Honda Civic engines.
Transmission faults
The worst thing you can expect when buying a used car is to get a transmission slipping issue and harsh shifting that would eventually lead to a transmission rebuild. Sadly, this happened to most Civic owners that purchased a 2001 to 2002 model year Civic with a 4-speed or 5-speed automatic transmission.
There were official recalls issued eventually, but if you happen to go through this problem, you can expect an average pay of around $2000 to $2600 for a rebuild. There were also issues reported with 2010 to 2015 Civic models affected by a software issue of the CVT transmission.
Airbag system recalls
One problem that wasn't particularly related to the Civic as a model, but the type of airbags used is a Takata airbag issue. This problem eventually resulted in official recalls of 37 million cars and different models that used these airbags due to a safety hazard risk.
Namely, pressure building up in the airbags as well as the accumulated dirt and moisture resulted in the inflator bag exploding as the airbags went off. In this case, the explosion would cause metal fragments to be released into the cabin at high pressure, so the whole inflator bag had to be replaced to prevent this deadly scenario.
Engine problems
One problem that older Civic enthusiasts probably never expected to occur is the engine fault that was common for the eight-generation model. Particularly, it was an issue with the R18 engine that suffered from coolant leaks and a blown engine situation in most cases.
This was partially triggered by the defective engine block which was prone to cracking in both R18 displacements, so 1.6-liter and 2.0-liter engines suffered serious damage. Eventually, most of these engines had to be rebuilt and Honda extended the warranty to 10 years and unlimited mileage as an early solution.
There was never an official recall for these engines, so it's better to avoid the R18 altogether and go with an SI engine which proved to be much more reliable. Also, there was an oil dilution problem for Civic models from the tenth generation equipped with a 1.5-liter turbocharged petrol engine.
Electrical failures
The low battery charge issue on a used Honda Civic turns out to be much more serious than on some other models. It completely messes up the car's systems, including the A/C unit malfunctions, and interior light problems. and eventually even the speedometer not working.
The 2012 to 2013 model year also suffered from Bluetooth connection problems and the majority of other electrical failures. So, it's wise to inspect the battery and always have it recharged or replaced in case of a discharge to prevent these issues from occurring.
Which Honda Civic years to avoid?
Apart from some regular maintenance issues, the older Civic generations up to the seventh generation were rather reliable and required only small investments into parts that have worn off. However, more serious issues started with the seventh generation and the 2001 to 2002 model years have gone through the most complaints.
There was 27 official recalls concerning the airbag and transmission issues among others, and this makes this generation of Civic one of the most unreliable Honda models, at least based on recalls and driver reports. From that point, there were some problems with following generations piling up, so let's take a closer look:
Seventh-generation Honda Civic (2001-2005 model years)
If you are buying a used Civic, it's best to avoid the seventh generation altogether. This generation was in production from 2000 to 2005, and some of the worst years include the 2001 and 2002 production years. These models suffered from transmission faults, airbags faults, and paint issues.
The clear coat was also quite disappointing when it comes to longevity, and there were even some throttle body problems. With this generation of Civic, Honda also launched the first Civic hybrid coupled with a 1.3-liter engine, and these hybrid batteries were also prone to failure.
The most reliable model year of this generation is the 2005 model year, but it still had a lot of these issues unresolved.
Eighth-generation Honda Civic (2006-2008 model years)
The eighth-generation Honda Civic faced some serious issues with the 2006 to 2008 model years and even some early 2009 model years. These were mostly associated with low coolant and coolant leaks that eventually led to a blown engine with a cracked engine block.
The issues were mostly related to the R18 engine, and it's best to avoid these model years and the mentioned engine altogether. There was also a problem with the peeling paint during these production years, and there were some interior material issues and dashboard cracks as well.
Ninth-generation Honda Civic (2014 model years)
The ninth generation of Honda Civic is one of the most reliable modern generations and this especially goes for 2011 to 2013 models. However, drivers have faced a fair share of issues with the CVT transmission introduced with the 2014 model.
This issue eventually led to seized transmission and drive pulley shaft issues and was somewhat sorted out with the recall. It turned out to be more of a software mistake than a mechanical transmission fault, but there was an optional 5-speed automatic at the time which proved to be much more reliable.
Tenth-generation Honda Civic (2016-2018 model years)
The tenth generation picked up where the previous generation left things, and there was just one major issue – the oil dilution problem. However, this issue proved to be quite serious, since it wasn't a small oil dilution that the engines are designed to take and burn.
Instead, it was a bigger issue with the 1.5-liter turbocharged EarthDreams engine. Due to this problem, engine oil had large amounts of fuel reaching the oil case and it all mixed up which led to oil losing its lubrication properties.
After a while, this issue could turn into an engine fault, and Honda acknowledged the matter and extended the warranty for the 2016 to 2018 models, as well as issued a software update for later models.
Best Honda Civic years
Some of the best Honda Civic years are all the model years up to the sixth generation Civic equipped with a 1.6-liter VTEC engine that has proven to be practically indestructible. It was one of the most reliable engines Honda ever made, and the reliability issues started after the sixth generation. So, to help you avoid those problematic years, here's a list of the best Honda Civic model years:
1995 Honda Civic
1996 Honda Civic
1997 Honda Civic
1998 Honda Civic
1999 Honda Civic
2006 Honda Civic
2010 Honda Civic
2011 Honda Civic
2012 Honda Civic
2013 Honda Civic
2015 Honda Civic
2019 Honda Civic
2020 Honda Civic
2021 Honda Civic
It's best to go with the 2005 model year if you are willing to risk it with a seventh-generation Civic and avoid the 2001 and 2002 years of the time. Also, it's worth skipping the years that had issues with the R18 engine and going with a SI version from 2010.
Some of the best Honda Civic models ever made apart from the older generations are the 2010 to 2013 Honda Civics. These mostly had some minor issues with the interior materials and peeling body paint, but other than that and a few dashboard cracks, these were pretty reliable long-term.
Going with a 2016 to 2021 Civic is also quite a safe option, as long as you have in mind the 1.5-liter engine issues, and get one that's still under warranty or protected by the software update.
Is the Honda Civic worth buying?
Ultimately, Honda Civic is worth buying as long as you avoid the worst model years like 2001, 2002, and 2006 Civic. Having in mind the long period of production, it's a model that deserves respect from every car enthusiast out there.
With that being said, this guide will hopefully help you mitigate the problems by avoiding the problematic model years, and going for the best years of production like the 2010 to 2012 model years. It's also worth checking all those recalls and whether the model you've got your eyes on had gone through any before the purchase.
Which year Honda Civic is most reliable?
The 2011 to 2013 model years are some of the best Honda Civic years, as well as the 2015 model year and earlier generations up to the sixth generation.
What year Honda Civic last the longest?
Honda Civic from the 2012 model year is reported to last the longest, going easily over 250,000 miles with the right maintenance.
What is the most reliable year Honda?
Some of the most reliable Honda models including the Civic included model years 2012 to 2016.
What year Civic has transmission problems?
Honda Civic has transmission problems in the 2001 and 2002 model years, as well as the 2014 model year concerning models with a CVT transmission.