Lexus CT200h years to avoid — most common problems
Learn about the years to avoid when considering a Lexus CT200h.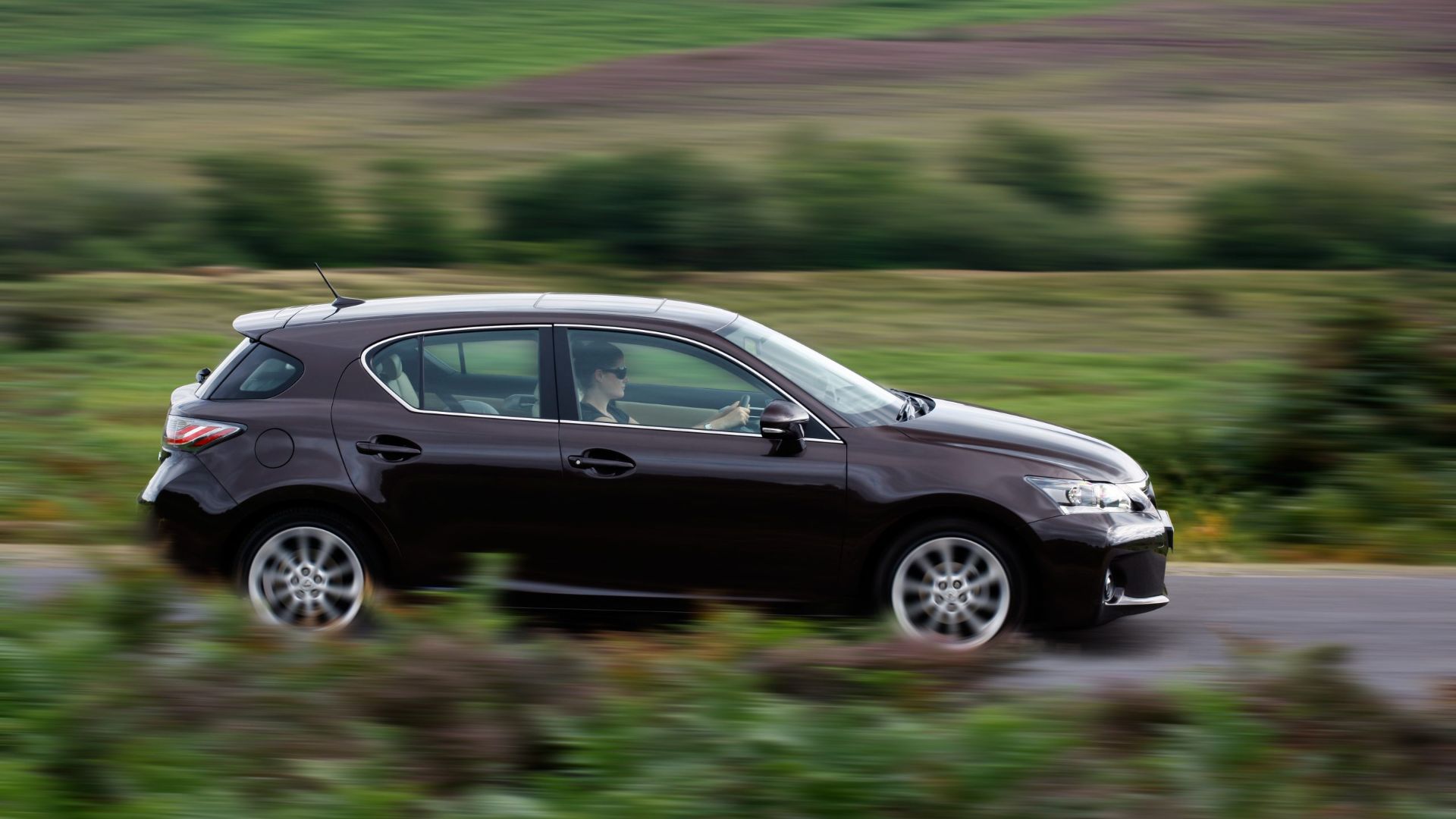 Back in the day, people knew Lexus cars as just a premium segment of Toyota's car production, but the tables have turned in the last two decades. Lexus started making some revolutionary vehicles and while the LFA is untouchable here, there are other models that are not so expensive and exotic and deliver decent everyday performance.
One of these models is the Lexus CT200h and there's even the CT200h F Sport model which quite frankly only shares the F Sport name with sporty Lexus cars. Still, there's something for everyone here since you get a sporty suspension and handling coupled with a cost-effective hybrid powertrain. Not everything is so clearly visible with this model since some Lexus CT200h years to avoid suggest we need to do a bit more digging to properly evaluate this model.
Why you can trust REREV's advice on which car model years to avoid: Our car experts look at official data, ask real drivers what they think, and talk to experienced mechanics to make sure our list is useful. This reliable info can make buying a car easier for you. Want to know how we do it? Find out more about our research methodology.
Most common Lexus CT200h problems
The CT200h was produced from 2011 to 2017 and it made a more elegant and premium version of the Prius. Of course, the two cars have separate engineering and merely share the same platform, but the CT200h didn't quite live up to the expectations, considering the success of other Lexus hybrid models like the LS500.
Still, even though it didn't pack impressive driving performance or even the same level of premium interior quality as the IS or GS, the CT200h proved to be a reliable car. The hybrid powertrain rarely caused any reasons to worry, while the great gas mileage made drivers pick this ride as their daily car.
Like nearly all the other car models, it was impossible for the CT200h to come completely free of any issues, regardless of how small these may be. Among the most serious issues, we found a fair share of reports on CVT transmission problems and there was also the matter of bad airbag curtain shield welds.
While the hybrid battery pack was durable enough, it also sometimes caused drivers to worry and an expensive replacement was one of the main issues. Finally, there's the infamous issue of the engine rattling and vibrating on startup during colder months, and this was common for this powertrain type.
Issues with the CVT transmission
From the inception of the car back in 2011 to the final model getting out of the production lines in 2017, the Lexus CT200h was equipped with a CVT transmission. This was supposed to be a significant advancement from standard automatic gearboxes since the CVT gives you an impression of linear acceleration like you only have a single gear.
In practice, it turned out to be quite an issue for drivers since CT200h owners often reported vibrations and shuddering while accelerating. This is especially bothersome if you are driving at a faster speed on the highway, and it may even cause a safety issue. Because of this, it's essential to have a trusted mechanic that worked on Lexus or Toyota models with a CVT transmission before looking at the car before purchase.
Airbag-related problems
Lexus CT200h owners have also struggled with the curtain shield airbag inflators which often caused sudden airbag deployment in the cabin. It turned out to be an issue of welds within the inflator that caused inflator cracks and airbag system faults that got sorted out with the 2016 recall.
It's still a problem that shouldn't be overlooked if you are considering the CT200h as your new car, since some models may not have gone through the recall. You can check this by the VIN or take the car to the official Lexus dealership to check the system and see if that particular car has been recalled.
Hybrid battery problems
This one is a bit tricky since we can't say that the hybrid component of the CT200h's powertrain is bad or unreliable. In fact, it can last quite some time, up to 200,000 miles based on driver reports. However, the 150,000 to 200,000 miles mark has been rather controversial in some cases.
Namely, drivers have reported premature battery wear and the battery replacement was often priced at around $4000 or even more. So, you can see why we simply had to warn you about this issue and give you the advice to steer away from high-mileage models, even if the battery pack seems solid.
You don't want to deal with expensive battery replacements, so you should either go for a low-mileage model or check if the previous owner has already replaced the batteries.
Engine rattling and vibrations during cold weather
This one may strike you as a bit odd, but it's a common problem with the Toyota and Lexus vehicles equipped with a 1.8-liter hybrid powertrain. Some drivers have reported sudden rattling and engine vibration and this seems to only happen during colder weather until the engine reaches operating temperature.
While some classified these as symptoms of bad motor mounts, nobody can really tell why this happens, not even Lexus themselves. The matter was left unattended and there was never an official recall issued to deal with the problem. The good thing is – this issue rarely caused any severe engine damage and only lasted for a minute or two at most.
Which Lexus CT200h years to avoid?
Given all the issues that we listed, you can probably guess that some model years have more frequent problems than others. Still, even after exploring the reliability of hundreds of cars so far, our team had to place the CT200h pretty high on the list. It's one of the most reliable vehicles you'll find on the used car market, and perhaps it's due to the premium Lexus quality, or rather due to the short production span.
Either way, let's see the reliability of the model at work based on driver complaints on the first-gen CT200h:
First-generation Lexus CT200h (2011 and 2013 model years)
Well, this was a tough one when it came to deciding on which model years we need to recommend you stay away from. The difference is so small that it gets quite tough to decide. Still, slightly more complaints that the 2011 and 2013 models got affected our final decision.
We won't say that the 2011 or the 2013 models are unreliable since there's a genuinely low number of complaints listed. We will say, however, that you have a higher chance of running into the CVT transmission issue or a braking system fault by going with a 2011 model. Problems with the powertrain mostly include worn hybrid batteries and this usually depends on the mileage of the car. With that in mind, you won't need to spend much time in the car service shop if you get a low-mileage one.
Best Lexus CT200h years
While it was difficult to rate the worst CT200h years, at least it's easy to discuss the best models out there. Thanks to the reliability of the later models, it's enough to avoid the 2011 model and you are set to go. Still, here's a complete list of the best Lexus CT200h years, just in case:
2012 Lexus CT200h
2014 Lexus CT200h
2015 Lexus CT200h
2016 Lexus CT200h
Out of all these, the 2015 model is by far the most reliable one and it had almost no particular complaints. The facelift models started with a 2014 model, so it's simply down to aesthetics as to which model you'll choose. We have to admit that the CT200h seems great in the F Sport package and the sporty trim suits the car rather well.
In terms of reliability, you won't make a mistake by choosing any CT200h model, so we advise you to consider the condition of a particular car the most. If you get a low-mileage one, you can rest assured that the battery will last a while longer, and you probably won't have to deal with engine issues. Just make sure to see if the car you plan on buying has gone through the airbag recall, and you'll be good to go.
Is the Lexus CT200h worth buying?
If you are looking for a hybrid car with just enough space for a few passengers, but compact enough to fit narrow city parking slots, the CT200h makes a wonderful option. It's a great compact car and a perfect alternative for those that aren't big fans of the Toyota Prius and its design.
In that light, we can say that the CT200h beats the competition in terms of materials quality and reliability in general. However, it's not the sportiest ride out there and a power output of 135 horsepower isn't that admirable for everyone, so it all depends on your preference. One thing is for sure, though – if you avoid the 2011 model, chances are you won't have to do much more than regular maintenance.
Is CT200h worth buying?
Yes, the CT200h is worth buying due to its premium build quality, solid gas mileage, and dependable reliability of the model.
How long will CT200h last?
The CT200h will last around 200,000 miles, and while the petrol engine can go quite a bit more, you may have to replace the hybrid batteries somewhere near the 200,000 miles mark.
Is Lexus CT200h reliable?
Yes, the Lexus CT200h is a reliable car with little to no complaints during the six years of production.
Is it expensive to maintain a Lexus CT200h?
No, it's not as expensive to maintain a Lexus CT200h as it is to maintain other Lexus models like IS or GS series models.