Toyota Sienna years to avoid — most common problems
Find out which Toyota Sienna years to avoid for a hassle-free car buying experience.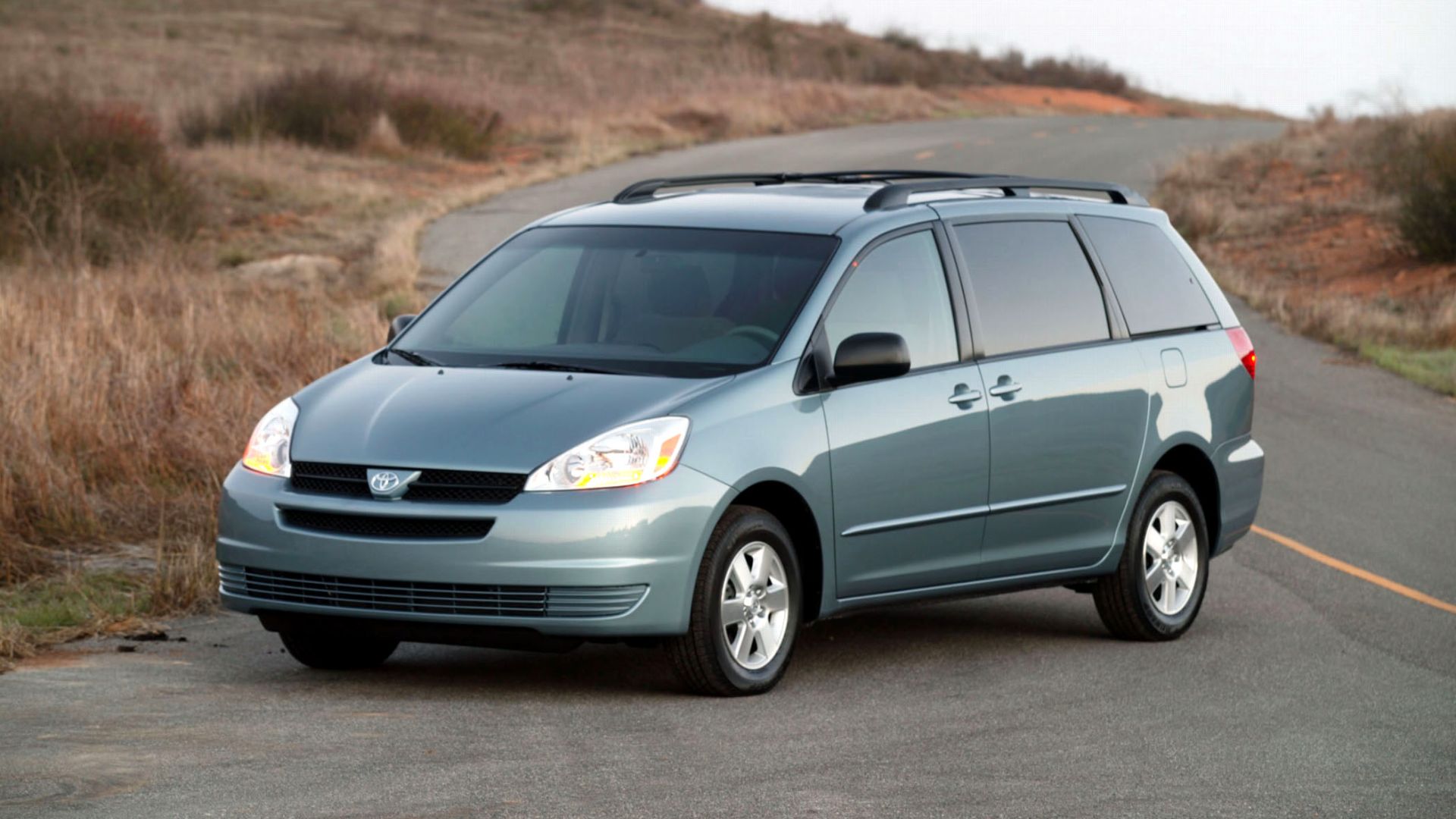 If you are looking for a reliable minivan to buy, you simply can't go past Toyota Sienna. Toyota vehicles are known for their reliability, and the Sienna is no different, although certain model years have a few issues. So, our team wanted to give you a heads-up about the Toyota Sienna years to avoid and also recommend the best Sienna model years to go for.
Perhaps you are also worried about the dimensions but we got you – Sienna was a bit smaller before, but the 2003′ model year got a long wheelbase and extended dimensions. The only thing that's left is to learn about the problems and years you'll wish to avoid, so join us on the interesting journey to uncover the secrets of this model.
Most common Toyota Sienna problems
While Toyota Sienna proved to be quite reliable overall, there are some issues that the drivers simply hated coping with. One of these issues is the matter of melting dashboards and surrounding materials including poor-quality plastic during the first few generations.
This problem has been taken care of for further model years, but it was annoying enough to see the damaged dash and have to fix it for aesthetics. Another common issue for the Toyota Sienna is the oil buildup in the engine or precisely the formation of "sludge" within engine oil.
Sadly, other issues are also significant and a bit more serious than melting dashboards. Owners have complained about the issues with "Takata" airbags that caused Toyota and other vehicle brands to recall over 37 million vehicles. So, it's another problem that's worth discussing, as well as the issue with automatic transmission and impaired engine revs to the driving speed.
Melting dashboard
Let's deal with the least important issue at least for your driving safety first. It's a matter of melting dashboards due to increased sun exposure. While it's regular for the rubber or plastic materials to degrade in this area of a car's interior over time, Sienna owners have reported excessive wear.
Also, reports indicate that the melted dashboard completely ruined the appearance of the interior, so many drivers were looking for replacement dashes. However, it's even worse if the dashboard controls are affected and can't be properly used due to this problem. Because of all this, it's worth having a replacement option ready just in case or buying a Sienna where the previous owner already dealt with the issue.
Oil sludge within the engine
One potentially devastating issue occurred during the 1997 to 2002 production years of the Sienna and it was the formation of oil sludge. The 3.0-liter V6 engine used in the first generation of Sienna is mostly prone to this problem, and if not treated on time, it could lead to a completely seized engine.
Oil sludge forms due to engine oil oxidation or contamination and it blocks the oil pathways inside the engine. So, oil can't do its job of lubricating the engine components, causing them to wear off more quickly due to friction and high temperatures. Some drivers were wondering if engine oil expires and putting old oil in the first-gen Sienna is surely a bad idea.
Still, it's not only associated with owners that placed old oil in their Sienna vehicles with the 3.0-liter engine, so the problem was associated with the engine itself.
Airbag problems and recalls
Well, Toyota isn't the one to blame for faulty "Takata" airbags that also affected other car brands and their models, but it's still a major concern when buying a Sienna. Because of these faulty airbags that could even be lethal in case the inflator exploded due to high pressure, Toyota had to make more than a few recalls.
The most notable recalls that deal with the issue include the 2014, 2017, and 2019 airbag recalls.
Automatic transmission and impaired engine revs
Drivers of Toyota Sienna vehicles have also complained about impaired engine revs when compared to actual driving speed. It was the first sign that something was off with the automatic transmission, and there was more to it.
The problem was mostly caused by a faulty transmission shift control cable that didn't properly pair the driving situation with the displayed gear. In other words, the gear on the dashboard wasn't always the gear that the car was in and this increased the risk of a collision. Another consequence of this problem was an improper park position lock that sometimes caused parked cars to roll over unless the handbrake has been lifted.
Which Toyota Sienna years to avoid?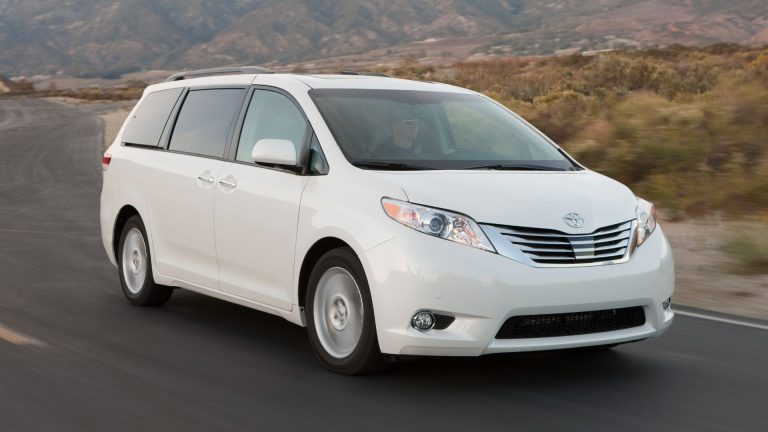 Now that you are familiar with some of the major issues that come with Toyota Sienna models, it's time to dig deeper into the problematic model years. Some production years are deemed much less reliable than others, and we'll divide those by model generations:
First-generation Toyota Sienna (1999-2000 model years)
The first generation of the Sienna was plagued by the changing engine oil thickness and it mostly affected all models with a 3.0-liter engine. Still, the 1999-2000 model years were seemingly more affected and they received a bit more complaints than the other model years.
Besides this problem and some car paint peeling, the first-gen Sienna is generally speaking quite reliable.
Second-generation Toyota Sienna (2004-2007 model years)
The second generation of the Sienna was much more affected by some frequent faults than the first generation. So, model years from 2004 to 2007 should completely be avoided, and a large number of driver complaints confirms it.
The worst model years overall are 2004 and 2006, and this is not just for the second generation itself, but for the whole model. The biggest concerns of second-gen Sienna owners in these model years include transmission failure, melting dashboards, and some engine stalling issues.
Third-generation Toyota Sienna (2011, 2013, and 2015 model years)
While the third-generation Sienna received fewer complaints than the second-gen, model years 2011 and 2013 still have a fair share of issues. These were followed up by the 2015 model year and the main issues that drivers faced included brake and steering issues, faulty car features, and electrical issues.
On top of that, there's the matter of faulty airbags that required numerous recalls to finally fix, so you should pay attention to this one when buying a third-gen Sienna.
Best Toyota Sienna years
We get you, there's no chance that Toyota made a vehicle with so many bad production years. Well, even if that's true, there are still plenty of production years you can settle with and get a completely reliable car since the Sienna has been in production for over 25 years. It's a car that holds its ground in terms of reliability that many associates with Toyota's models, so here's a list of the best model years:
1998 Toyota Sienna
2001 Toyota Sienna
2002 Toyota Sienna
2003 Toyota SIenna
2009 Toyota Sienna
2010 Toyota Sienna
2012 Toyota Sienna
2014 Toyota Sienna
2016 Toyota Sienna
2017 Toyota Sienna
2018 Toyota Sienna
2019 Toyota Sienna
2020 Toyota Sienna
2021 Toyota Sienna
2022 Toyota Sienna
The fourth generation of the model is considered to be the best one yet, without many engine and transmission-related issues. However, it's also safe to go for the 1998 and 2001 model years of the first generation, or the 2003 and 2010 model years as some of the most reliable.
Since the second-gen of the model is the most troublesome, it's best if you go for the 2003 or the 2009 model.
Is the Toyota Sienna worth buying?
To put it simply – the SIenna is a reliable minivan that goes with Toyota's brand reputation regarding the reliability of their cars. It's also quite useful if you go for 2003 or later models with a longer wheelbase and a bit more cargo space. Still, the key thing is to check for oil sludges and automatic transmission problems and avoid problematic model years.
At least with all those years listed above you can go for the best possible Sienna regardless of the generation you aim for.
What years to avoid Sienna?
The main Toyota Sienna years to avoid include 2004, 2005, 2006, and 2007.
Which model of Sienna is best?
The fourth-generation model of Sienna is the best one yet with the least reliability issues reported.
What year Toyota Sienna is the best to buy?
The best Toyota Sienna year to buy is 2003 for the early model years or 2016 for the later model year.