Kia Soul years to avoid — most common problems
Find out which Kia Soul models you should steer clear of for a hassle-free driving experience.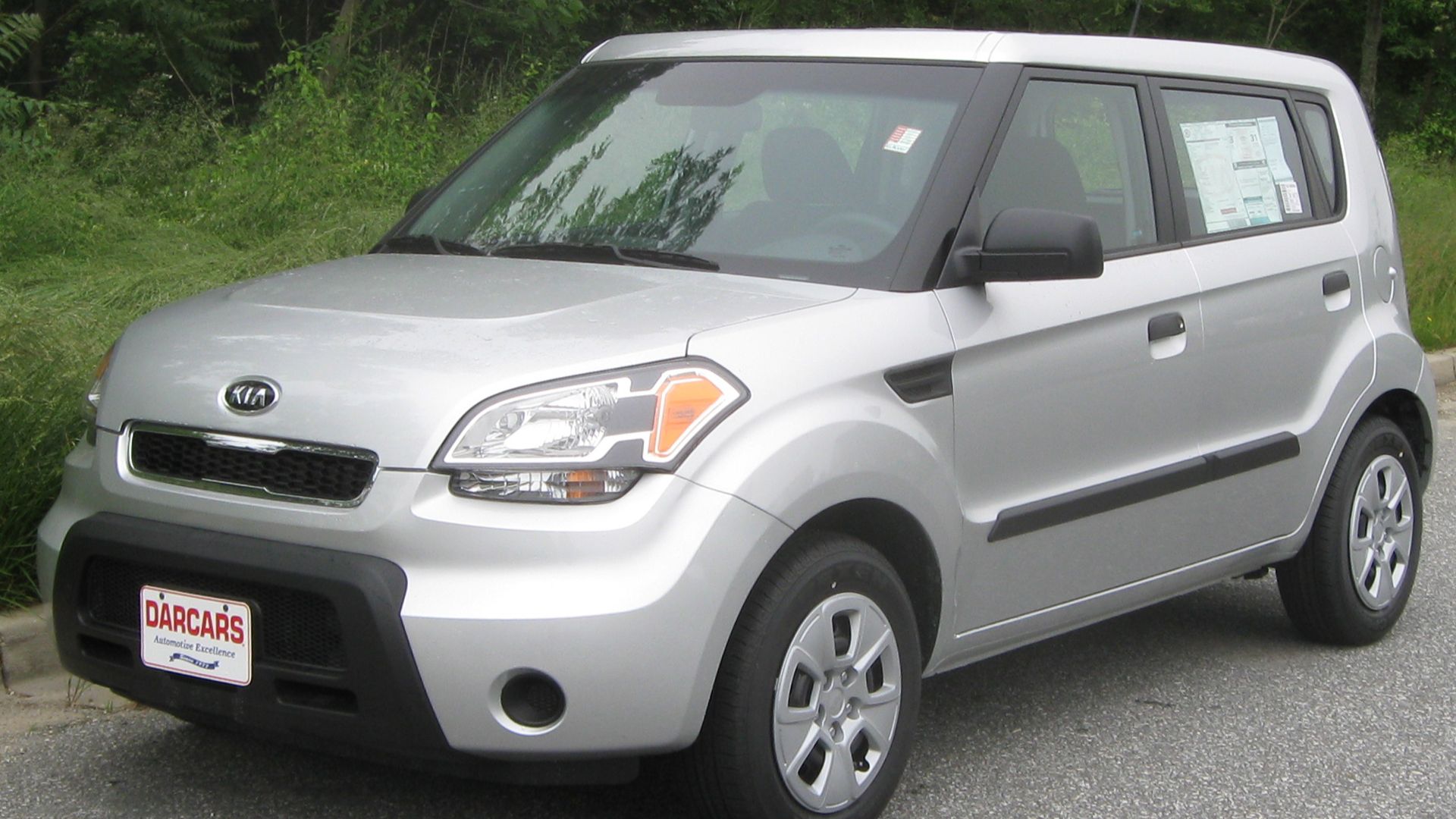 Ever since it first got out in 2008, Kia Soul managed to captivate drivers with its efficiency and practicality. While the compact crossover isn't exactly the most beautiful car in terms of design, or the most powerful one, it's aimed at a certain group of drivers in need of a spacious, yet compact city solution.
Also, it's a great car for those in occasional need of carrying heavy cargo, since the back seats can be folded to offer a larger load area. It's obvious that this car has a specific role to fit in, but picking a car from the Kia Soul years to avoid can prevent you from enjoying its benefits. That's why our team made this guide to help you pick wisely and avoid the problematic model years.
Why you can trust REREV's advice on which car model years to avoid: Our car experts look at official data, ask real drivers what they think, and talk to experienced mechanics to make sure our list is useful. This reliable info can make buying a car easier for you. Want to know how we do it? Find out more about our research methodology.
Most common Kia Soul problems
While the idea of what Kia Soul has to offer seems more than appealing, especially for the affordable price range it comes with, some issues of this model can't be overlooked. Most notably, Kia Soul had some problems with the 1.6-liter GDI and 2.0-liter Nu MPI engines.
There were also some reported steering issues that involved bothersome driving noises, as well as safety recalls concerning faulty airbags. Also, there have been a few reports of bad wiring harnesses and it's not something that you should just go with and buy the car from problematic years before the inspection.
Naturally, engine issues are the worst kind and if you don't pick your Kia Soul model year wisely, you may end up having to pay thousands of dollars for an engine rebuild. Let's go over these issues in a bit more detail so you can see what it's all about regarding Kia Soul's problems.
Engine problems
Sadly, there was more than one engine issue reported for various model years of the Kia Soul, starting from the 1.6-liter GDI petrol engine from the first generation. Kia Soul owners that drove cars with this engine reported a seemingly harmless issue with the exhaust gases and their abnormally high temperature.
While this didn't seem like much of an issue, it caused damaged pistons and piston rod damage. As if that wasn't enough, this issue also led to a damaged catalytic converter in some cases due to the temperature of exhaust gases. Another problematic engine found in Kia Soul vehicles is the 2.0-liter Nu MPI, also a four-cylinder petrol engine.
This one had issues with engine cooling, and there was an official recall by Kia in 2020 that included 2014 and 2015 Kia Soul vehicles with this engine. In the worst-case scenario, the poor engine cooling even caused a fire hazard, so that's a key feature to factor in while deciding on the Kia Soul model year to buy.
Steering system issues
Well, there's nothing worse than having engine problems while driving, but Kia Soul also had steering problems in certain model years. Namely, this problem led to crunching and rattling noises when steering, and it was an obvious threat signal to drivers.
The essence of this problem was in the malfunctioning pinion gear that produced clunking noise while steering to the side. In the worst situations, this also led to separation from the steering gear assembly. If not dealt with on time, this problem could further lead to trouble rotating the steering wheel.
Faulty airbags
Unfortunately, Kia Soul went through a few official recalls concerning the airbag system and faulty airbags. This problem is a serious safety concern for future buyers, so it's only natural that we dig a bit deeper and figure this out.
The recalls were mainly associated with the 2014, 2017, 2018, and 2019 Kia Soul models. The main concern behind this is that the frontal airbag won't deploy on time, and there were some issues with the SRS light signaling a bad airbag module.
Electric problems and wiring harness faults
Electric issues that are commonly associated with Kia Soul models aren't that serious, but they mostly include issues with the exterior lighting. Also, sensors installed in the door trim panel are known to malfunction and these are among the main problems with Kia Soul's electrical features.
The lighting issues persisted from the first generation to the current generation, while they were mostly expressed for the 2010 model year.
Which Kia Soul years to avoid?
While the unpleasant noises caused by steering issues and the electrical or lighting faults are troublesome, there's nothing worse than an engine issue. So, you must avoid certain model years and certain engines that come with Kia Soul, and we are here to discuss these problematic years.
Currently, there are three generations of Kia Soul models, and these are the main model years you should steer away from when buying:
First-generation Kia Soul (2008 and 2012 model years)
Like with most car models, the first production year came with a few issues that were standard for the Kia Soul model. So, it's best to avoid the 2008 Kia Soul, as well as the 2012 Kia Soul model year. When choosing the first-gen Kia Soul, it's best to steer away from these two model years, especially when equipped with a 1.6-liter GDI engine.
Going with a 2.0-liter Beta II inline-four petrol engine is a far more reliable option, as well as the 1.6-liter CRDI diesel engine. Besides the engine troubles, the 2012 model year Kia Soul also had problems with a steering wheel that's hard to turn and suspension issues. So, it's no wonder that this model year was deemed the worst.
Second-generation Kia Soul (2013-2016 model years)
The second generation of the Kia Soul also had a few expressed issues including engine problems that were characteristic of the first generation. However, this time it's the 2.0-liter Nu MPI engine that's causing trouble for Soul owners in model years 2013 to 2016.
Besides the petrol engine issues, there are also a few other problems, especially airbag issues that resulted in the 2014 to 2015 Kia Soul recalls. On top of that, there's the issue with an electric harness, so it's best to go for a 2017 or 2018 model if you wish to pick a second-gen Kia Soul.
Third-generation Kia Soul (2019 model year)
Finally, the third generation of Kia Soul is the most reliable generation yet with a few expressed problems. The 2019 model year is the only one that's problematic due to its airbag fault which resulted in an official recall.
Besides that, there were a few engine issues and once again it's the 2.0-liter petrol engine that was causing this trouble. Besides that, the 2020 and 2021 model years are deemed quite reliable and this is the period where Soul got a modernized interior and other modern features.
Best Kia Soul model years
Kia Soul is a perfect compact crossover for city roads and it caters to everyone's needs in terms of load capacity and interior space for up to 4 passengers. Add our list of years to avoid, and you can get a perfectly practical car without many mechanical issues. For that reason, here's our list of the best Kia Soul model years:
2009 Kia Soul
2010 Kia Soul
2011 Kia Soul
2017 Kia Soul
2018 Kia Soul
2020 Kia Soul
2021 Kia Soul
2022 Kia Soul
If you are going to pick the first-generation Kia Soul, the 2009 to 2011 model years are by far the best. You can go for the 2.0-liter petrol engine or a 1.6-liter diesel engine for the most reliable pick. The second generation comes with a few problematic years, from 2013 to 2016 and it's important to stay away from the 2014 to 2015 years to prevent getting a unit with damaged airbags.
On the other hand, the 2017 and 2018 model years from the same generation are considered the most reliable Kia Soul years. Finally, the third generation seems more than fine in terms of reliability, and the engine issues and steering noises are mostly sorted out.
The only issue is the first production year of the third generation since models from 2017 to 2019 had gone through an airbag recall.
Is the Kia Soul worth buying?
Kia Soul is more than just a decent ride in the budget-friendly price range for a daily commuter. It's a perfect choice for those in need of a larger cargo area due to folding back seats, and it offers just enough space for up to four passengers in a compact car with raised clearance.
As long as you avoid the 2012 to 2016 model years, your new Kia Soul will serve you fine, and hopefully, our guide helped clear out your doubts about the problematic model years.
What year of Kia Soul is the most reliable?
The 2011 model year is considered to be the most reliable Kia Soul year, along with the 2018 and 2020 model years that follow right up.
What year did Kia Soul have engine problems?
Kia Soul had engine problems in model years 2008 to 2012 for the 1.6-liter GDI engine and the 2013 to 2016 model years for the 2.0-liter Nu MPI engine.
Is the Kia Soul a very reliable car?
Kia Soul is quite a reliable car in model years 2011, 2018, and 2020, but it has some major issues in model years that you should avoid.
What are the major problems for Kia Soul?
The major problem for Kia Soul is an engine issue in certain model years as discussed above, and rattling steering noises from the pinion gear.