Hybrid vs plug-in hybrid — difference explained
Understand the differences between hybrid and plug-in hybrid vehicles.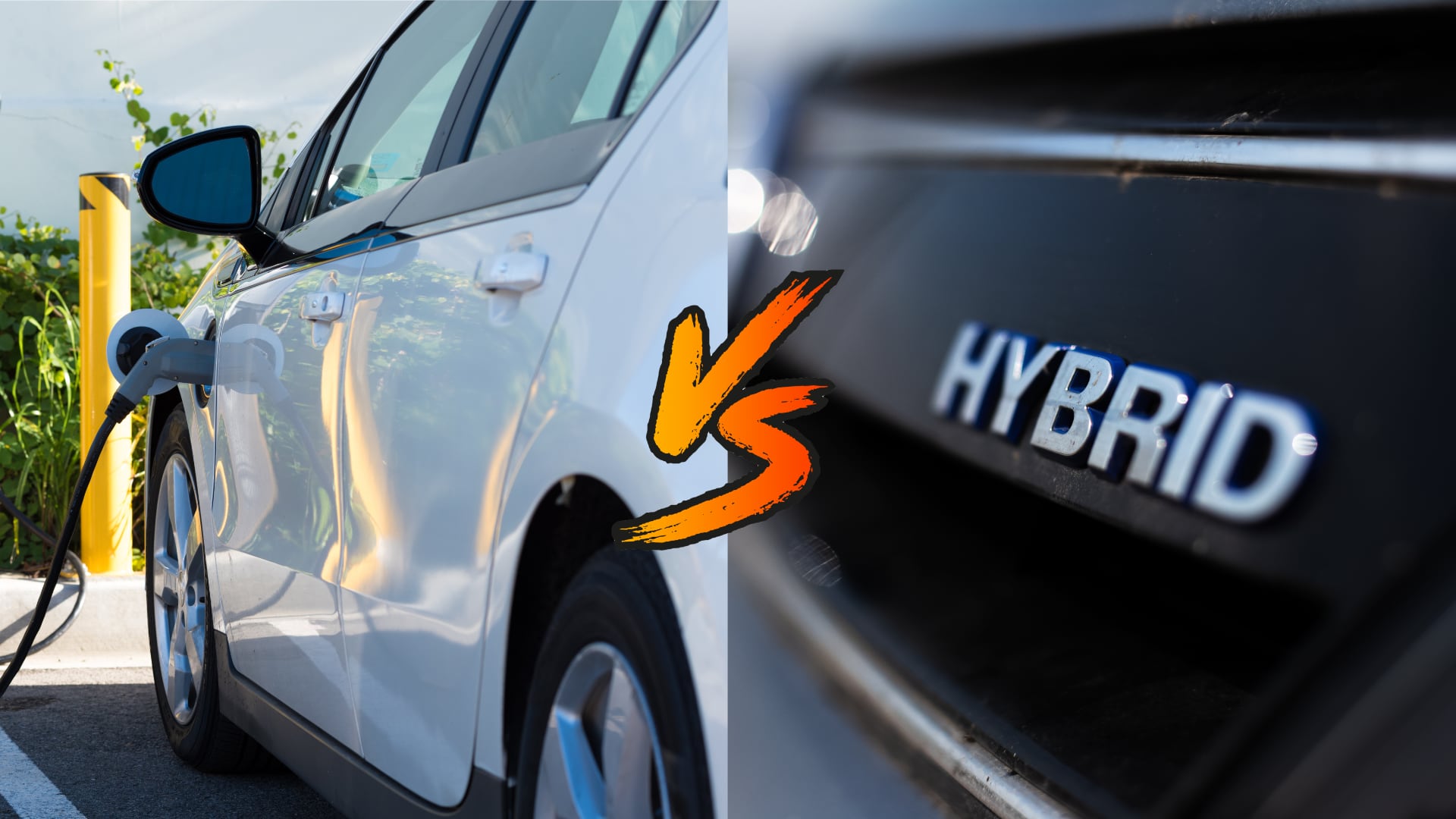 The introduction of hybrid vehicles sort of represents a lead into modern electric vehicles. However, some drivers prefer still having the internal-combustion engine under the hood, and reduced fuel consumption and low-speed kick provided by the small electric motor.
The world of hybrid cars is still confusing for old-school drivers, so there's an ongoing debate on hybrid vs plug-in hybrid cars. While it might sound similar, their only similarity is that they use a hybrid combination of an internal-combustion engine and an electric motor. That's why our team decided to deal with all the other differences and benefits of each hybrid type in this detailed guide.
What's a hybrid car?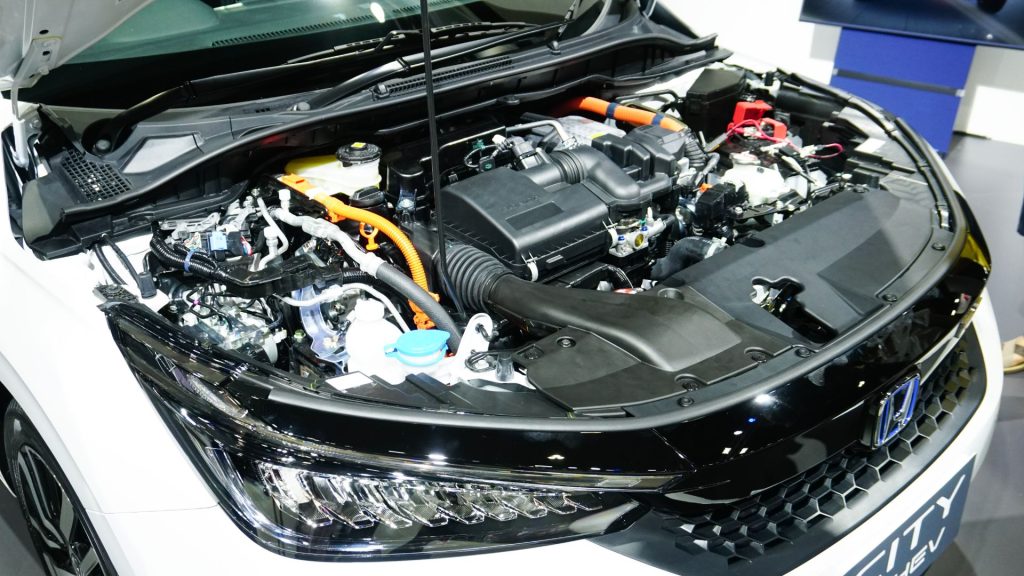 To unveil the secrets and differences between the two hybrid car types, it's important to make sure that you understand the concept of a hybrid vehicle in the first place. A hybrid car uses two different power sources – an internal-combustion engine and an electric motor.
The best way to describe the nature of a hybrid vehicle is through one of the most popular hybrid cars in the US – Toyota Prius. It uses a CVT transmission combined with a 1.8-liter gasoline-powered engine and an electric motor.
This configuration coupled with a single planetary gear thanks to the CVT transmission enables linear acceleration and incredibly low fuel consumption. The fuel consumption varies between models and is usually between 66 mpg and 94 mpg, with the latter being simply impressive.
However, there's a vast difference in the configuration and relationship between the internal combustion engine and the electric motor. All types of hybrid cars come with their distinctive benefits, and the main types include parallel hybrids, series hybrids, and plug-in hybrids.
About the "regular" hybrid cars
Drivers mainly separate plug-in hybrids from regular hybrids, but these are not the only two types. Moreover, the "regular" hybrid vehicle can either be a parallel hybrid, or a series hybrid, so that's two types besides the plug-in hybrid.
A parallel hybrid is just like what we described in the example of the Toyota Prius – you have an internal combustion engine paired with an electric motor. They are all connected to the same transmission system and effectively result in the power output you get from the engine.
In this configuration, both motor types add up to the power translated to the wheels. Some of the main benefits of this type include:
The internal-combustion engine charges the electric motor
You don't have to charge the battery yourself
Fuel consumption is significantly lower due to motor configuration
It still offers a bit of genuine internal-combustion engine driving feel
Besides Toyota, many other car brands utilize the parallel design of hybrid car powertrains. These include Lexus, Lincoln, Honda, Ford, and Nissan as some of the most notable brands. The most common parallel hybrid vehicles are Toyota Camry, Honda Civic Hybrid, Lexus RX400, and Chevrolet Volt.
Series hybrid vehicles
While a parallel hybrid equally uses an internal-combustion engine and electric motor, a series hybrid mostly drives on an electric motor. The internal-combustion engine mostly charges the electric motor, so you don't have to charge it at the gas station.
This is similar to how a fully electric vehicle works, and so it is the feeling you get when accelerating. You might also sense an internal-combustion engine revving up in the middle of the drive, but it only engages at specific moments to relieve the battery.
In most driving situations and while accelerating, the battery does most of the work, similar to the electric car operation. Still, you also have an internal combustion engine that affects combustion, so that may help answer the question – do hybrid cars use gas?
Plug-in hybrid cars
Even if you are new to the concept of hybrid cars, you've probably heard about the term "plug-in hybrid" or PHEV before. These hybrid vehicles are capable of passing from 15 to 55 miles without using an internal-combustion engine at all.
Of course, if the electric motor or battery runs out of electricity, the car will keep running as long as you've got fuel in the tank. Plug-in hybrids can be charged at the gas station like regular electric vehicles, but you can also charge them with any other 120-volt or 240-volt charger.
It generally takes from 2 hours to 6 hours to charge the battery completely, depending on the model. The main difference between a plug-in hybrid and a regular hybrid is in battery capacity and size. A larger battery enables the vehicle to pass higher mileage when compared to regular hybrids.
When we say "battery" we refer to the electric motor and not the standard 12-volt battery that powers electrical systems in every car. So, using a plug-in hybrid will help you cover more range and save up on fuel, while you can still turn to the internal-combustion engine for a long trip when the battery gets empty.
However, these also cost considerably more than the regular hybrid, so it all depends on your needs. Plug-in hybrids are perfect for those that only go short distances between charging the battery, as they can run solely on electric motors.
What about mild hybrid cars?
Now that we've explained the main differences between regular and plug-in hybrids, there's one type left to cover – mild hybrids. You might have heard of these vehicles before, and they are somewhat of the opposite of a series hybrid – they mostly run on the internal-combustion engine's power.
The electric motor is mostly used to power electric features and to add a bit of additional kick from the traffic light. However, at higher speeds, a mild hybrid will behave like a regular gasoline-power car. So, make sure to consider all these aspects and how different types of hybrid cars work before you decide on a suitable option for you.
Our take
Hopefully, this guide settles things on the debate of hybrid vs plug-in hybrid and provides additional insight into the different types of hybrid cars. Every type comes with its benefits, and the only thing left is for you to consider them and decide on the best type that suits your needs.
To clear a common misconception – both types of hybrid cars can run on internal-combustion engines if the electric motor runs out of power. The main difference is in how an electric motor works with the internal combustion engine, and the mileage you get from driving on an electric motor alone.
Which is better, a hybrid or a plug-in hybrid?
Both regular and plug-in hybrids have their benefits and downsides. Regular hybrid doesn't require charging as the electric motor is charged by regenerative braking or an internal combustion engine, while plug-ins need to be charged. However, plug-in hybrids can pass higher mileage running on an electric motor alone.
Which is better self-charging hybrid or a plug-in hybrid?
A self-charging hybrid is a better option if you don't mind spending a bit more money on fuel but avoid having to wait for the battery to charge. On the other hand, plug-in hybrids can run solely on an electric motor for up to 55 miles, but they require charging that last for hours afterward.
What is the advantage of a plug-in hybrid over a hybrid?
The advantage of a plug-in hybrid over a regular hybrid is in increased electric motor range due to the larger battery they come with.
What are the disadvantages of a plug-in hybrid car?
The disadvantages of a plug-in hybrid car include having to wait for the battery to charge and low range on some models that can only go from 15 to 20 miles on an electric motor.