Nissan 4.5L (274 cu in) firing order — what is it?
Achieving smooth operation with insights on the Nissan 4.5L firing order.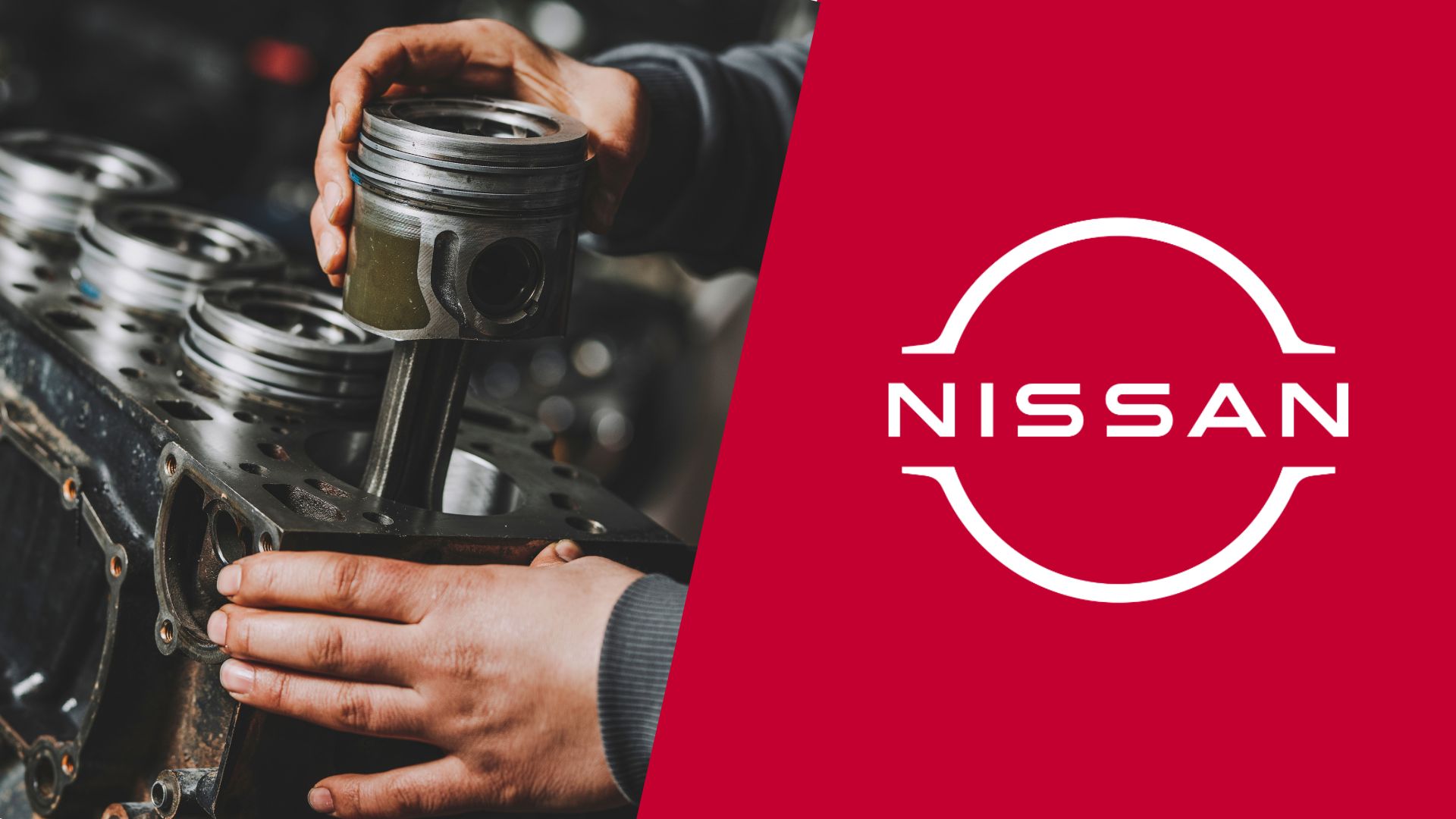 Through the early 2000s and the 2010s, Nissan's 4.5-liter V8 has been a staple engine for various vehicles of the brand and its luxury division Infiniti. However, drivers have encountered some problems when discussing the Nissan 4.5L (274 cu in) firing order and that's what we are here to solve today.
With this guide, our automotive experts will give you a tour of the firing pattern and the cylinder layout of this already reliable engine to help you make it run for a while longer.
Nissan 4.5L firing order
To give you a straight-up answer, the Nissan 4.5L firing order is 1-8-7-3-6-5-4-2, and this engine uses counter-clockwise distributor rotation. The way that the distributor cables are connected dictates the firing pattern of this engine, and it's a standard Nissan's V8 firing order which isn't even specific to this engine alone.
However, it's easy to rush into it and make a mistake by thinking that this engine can be maintained in the same way as all the other Nissan V8s. It has a cast cylinder head with forged connecting rods and a specific design that requires expert servicing. However, you may be able to do some repairs including spark plug replacements or coil pack switches yourself by using the firing order and we'll tell you how.
Nissan 4.5L cylinder diagram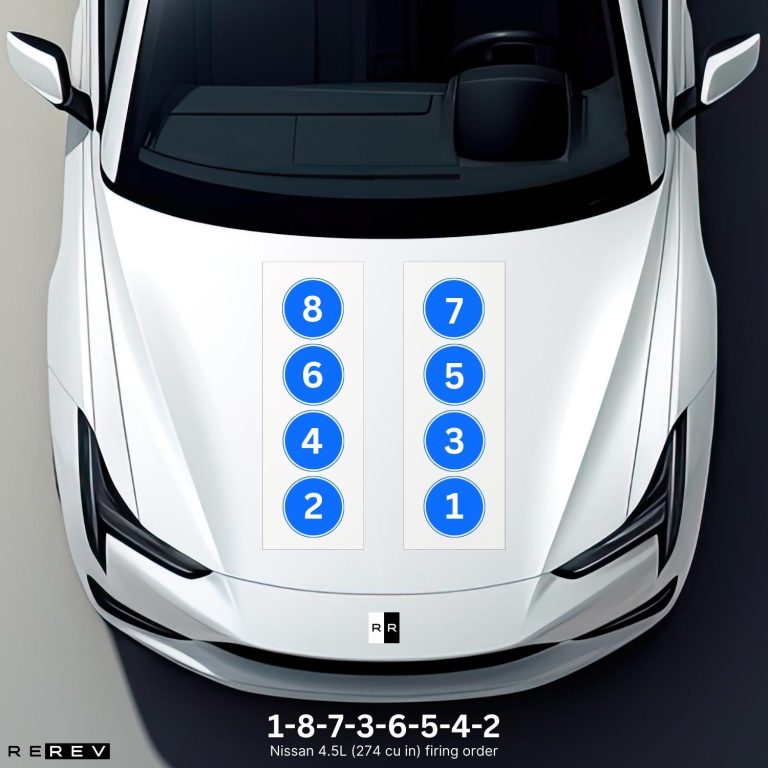 Being a V8 engine, Nissan's 4.5-liter powertrain comes with two-cylinder banks. The most important thing to apply the firing order of the engine properly is to identify the first cylinder and check each of the following cylinders in their firing sequence.
So, the first cylinder is where you'd be starting and it's located on the driver's side along with cylinders 3, 5, and 7. The cylinders 2, 4, 6, and 8 are placed on the passenger's side and that makes it a bit easier for you to look into it one cylinder at a time.
Nissan 4.5L vehicle applications
One last thing we have to discuss is the vehicle application of Nissan's 4.5-liter V8 engine. It was featured in quite a few vehicle models from the early 2000s and it's most notably present in SUV-class vehicles. So, here's a complete list of these vehicles:
Nissan President
Nissan Fuga 450GT
Infiniti M45
Infiniti Q45
Infiniti FX45
Along with these models, the engine was also used in racing series cars like the Super GT JDM car.
Our take
Overall, knowing the firing order of Nissan's 4.5-liter V8 engine is crucial for all vehicle owners looking to properly maintain their engines. Hopefully reading this guide will set you on the right path towards checking the spark plugs, coils, and wires along with diagnosing misfires so you can keep the engine running smoothly.