BMW 335i years to avoid — most common problems
Learn about the crucial years to avoid when considering a BMW 335i.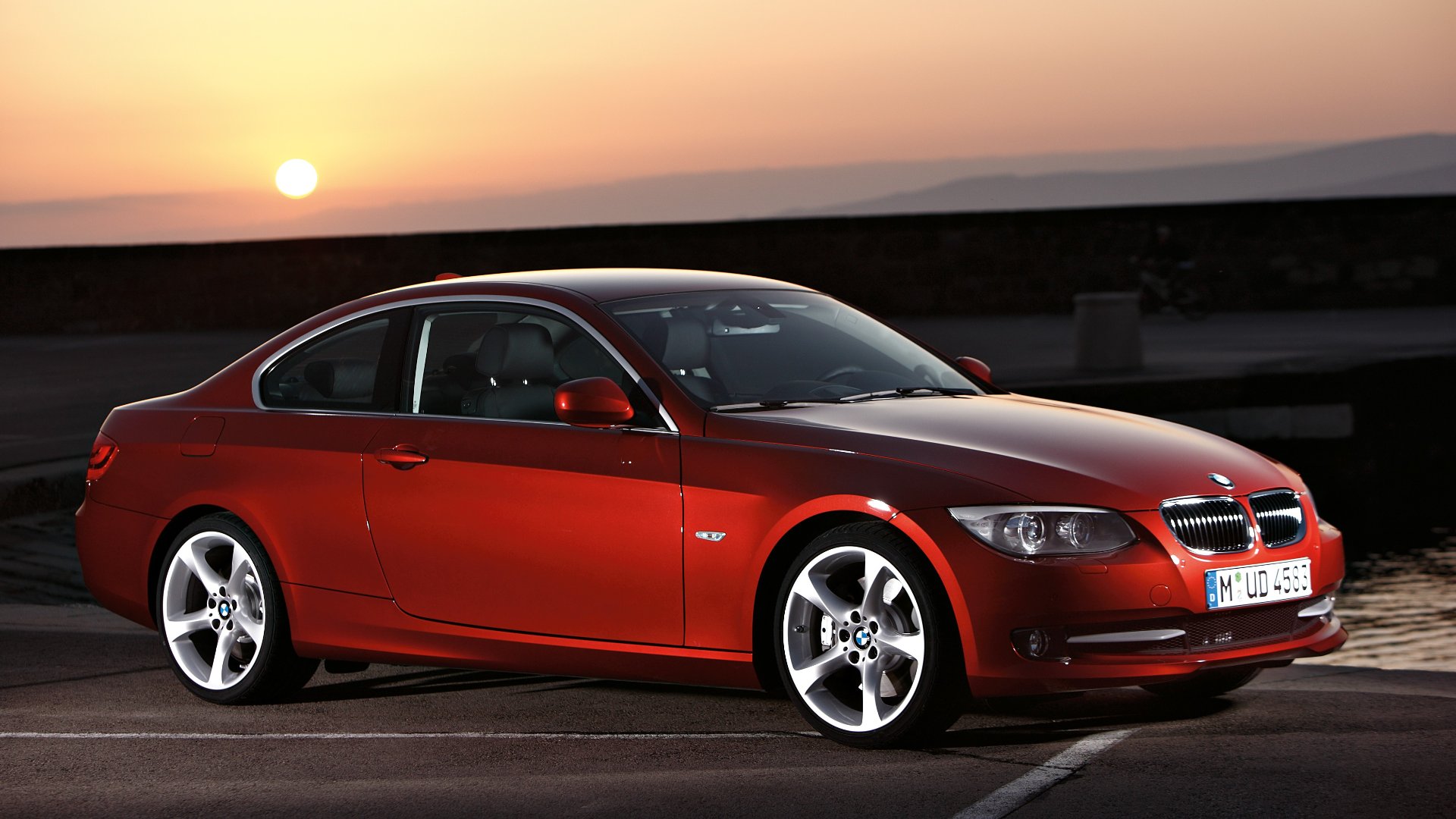 What if we told you that there's a base BMW model that can easily be tuned to be more powerful than an E92 M3? If you are a hardcore automotive and BMW fan, you are probably aware of the 335i, but many drivers have never heard about this model.
It's a model based on a revolutionary concept that sadly didn't live up to its expectations, but it still makes a true gem of the automotive industry. In this guide, we'll bring you all the details about the BMW 335i years to avoid and the common issues associated with this model.
Why you can trust REREV's advice on which car model years to avoid: Our car experts look at official data, ask real drivers what they think, and talk to experienced mechanics to make sure our list is useful. This reliable info can make buying a car easier for you. Want to know how we do it? Find out more about our research methodology.
Most common BMW 335i problems
The BMW 335i made its debut in 2007 with an upgraded version of the 3.0-liter straight-six N54 engine. The base engine got two turbochargers that pushed the performance to 306 horsepower and it could easily be maxed out to over 500 horsepower, or even more with a single big turbo.
Still, even the base model of the 335i had some problems that made drivers frequently have to visit a repair shop. This doesn't mean that it's a bad model overall, but rather that it requires delicate maintenance and some wisdom when choosing the best model year to buy used.
First of all, some engine problems made most drivers step away from this car. These mostly involved frequent overheating and excessive engine oil consumption that simply turned out to be specific to this model. On top of that, there were cooling system issues, fuel pump faults, and bothersome rattling noises coming from under the hood.
Along with all the serious issues, there also came electrical problems along with fuse block problems and airbag system failure. We know it may seem overwhelming, but let's take a closer look at the main problems before making a verdict.
Engine problems
Well, this one is a real game-changer for most potential buyers and we have to admit – the turbocharged N54 has had a fair share of issues over the years. Things got a lot better for the F30 model when compared to E90 and E92 335i, but interested drivers simply had a lot to process about the previous model problems.
Overall, the 3.0-liter twin-turbo engine simply consumes a lot of oil and that can't be helped. Many will say that that's just how things are with a six-cylinder gas-powered BMW, but this one wasted a lot more engine oil than earlier models. On top of that, there was a lot of concern for the lubrication of the engine parts and drivers could frequently see the engine temperature suddenly rising.
Cooling system faults
Along with the excessive oil consumption, there were also some engine cooling system problems reported for the 335i. The model received quite a lot of critics for its coolant leaks and other symptoms of low coolant that manifested while driving.
After years have passed since the production, mechanics got a pretty clear picture of what has caused this type of issue. There were a lot of reports of radiator leaks, radiator hose leaks, and even water pump failures that could push the repair bill up to $1000 easily.
Usually, drivers experienced overheating issues while driving suddenly and had to stop by the road to let the engine cool down. It's quite an inconvenient problem to have when you drive a high-performance car.
Faulty fuel pumps
The BMW 335i uses a combination of a low-pressure fuel pump and a high-pressure fuel pump to properly inject fuel into combustion chambers. Since the pump also sued to fail while on the road, many drivers wondered about what happens when the fuel pump goes out while driving.
Well, this issue often caused engine stalling issues, poor acceleration, and odd exhaust sounds caused by improper combustion. In a long run, it could pose permanent damage to the fuel injectors that cost quite a lot to replace for this model. The worst-case scenario is complete engine stalling, so it's not a problem that should be taken lightly.
Rattling noises coming from under the hood
Another serious cause for concern with the BMW 335i is the rattling noise that comes from under the hood. It's a bad sign either way, but it's important to know the two main causes of this problem – it could either be a rod knock symptom or a sign of wastegate problems.
Wastegate is a part of the turbocharger system that helps keep the exhaust gases that enter the engine under control. If the wastegate fails, not only does the amount of gasses differ but the turbo boost pressure is also affected. So, that leads to poor performance and bothersome rattling noises that keep occurring until this component is replaced.
For a BMW 335i, the replacement wastegate costs around $4000 if the turbo system needs to be replaced as well, so that's quite a lot for a car that's up to 15 years old depending on the model year.
Which BMW 335i years to avoid?
Now that you are familiar with some of the major problems that come with the BMW 335i, it's time we deal with the most problematic years. We'll divide those into two sections – the fifth-generation BMW 3 Series 335 i years to avoid, and the sixth-generation BMW 3 Series 335 i years to avoid:
Fifth-generation BMW 3 Series 335i (2007-2009 model years)
The first generation of the BMW 335i is the fifth generation of the BMW 3 Series overall, and it was made in two variants – the E90 sedan and the E92 coupe. Overall, the worst model year of the 335i was the first production year, and the 2007 model received a lot of engine-related complaints.
Some wastegate repairs required the entire twin-turbo system to be replaced and that was a cause for concern. Such repairs are pretty expensive, having in mind that you can find the 2007′ 335i for as low as $8000. On top of that, there were a lot of engine cooling problems and passenger-side airbag tensioner issues.
On top of that, front driveshaft bolts were known to become loose after some time, so it's best to avoid the 2007 and 2008 model years. The 2009′ 335i was a bit more reliable overall, but it's still one of those years you should avoid.
Sixth-generation BMW 3 Series 335i (2011 model year)
In 2011, the BMW F30 was introduced as the sixth generation of the popular 3 Series and it got a 335i version. This time, the revised engine was working a lot better but the 2011′ model year earned quite a few driver complaints.
These were mostly associated with front seat head restraint issues and the faulty airbag system. As for the engine problems, with proper turbo servicing, things looked at least a bit improved over the problematic 2007 model year.
Best BMW 335i years
We know that this might seem like the 335i is unreliable, and the truth is – it's not the most reliable BMW out there. Still, it's not the worst one either, and there are a lot of model years that didn't earn many complaints. The biggest problem here is that the first-generation 335i (the E90 and E92 ones) earned a lot of bad reviews.
So, when the F30 version came out, many drivers choose the 328i version with a four-cylinder turbocharged engine instead of the 335i, even though most of the engine problems were solved. Here's a list of the best BMW 335i model years:
2010 BMW 335i
2012 BMW 335i
2013 BMW 335i
2015 BMW 335i
It's still a shame that this model didn't live on after the 2015 model, since it's a car that had a lot to offer in our opinion. If you are going to buy one, we recommend you steer away from the early model years and get a 2011 coupe version of the first generation, or the 2012 or later F30 335i model.
Wastegate problems were much less common with the second generation and for the price of this car on the used market and the performance it provides, it's among the top picks in the category. There's also the convertible version and it wasn't available since 2007, making it much more reliable than the sedan.
Is the BMW 335i worth buying?
The bottom line is – the BMW 335i is worth buying for the performance and driving experience it provides, but only if you avoid the problematic model years. We recommend that you scan the market for low-mileage units that were produced after the 2009 model to have the least worries regarding repairs.
It's a fun car that can even rival the M3 of the same generation with a few upgrades that aren't even that expensive to make. Still, we also recommend you take special care when installing a big turbo or doing similar tunning attempts to prevent engine problems.
Can a BMW 335i be reliable?
Yes, the BMW 335i can be reliable if you go for a model that was produced after the 2009 model. The early production model years weren't considered the most reliable out there, so it's best to avoid these.
How long do BMW 335i engines last?
The BMW 335i engines can last up to 200,000 miles but only with proper maintenance and repairs when needed due to engine-related issues.
What to look for when buying a 335i?
When buying a used 335i, it's crucial to inspect the engine cooling system and oil consumption, as well as the condition of the turbo wastegate.