Dodge Caravan years to avoid — most common problems
Understand the Dodge Caravan years to avoid for a hassle-free driving experience.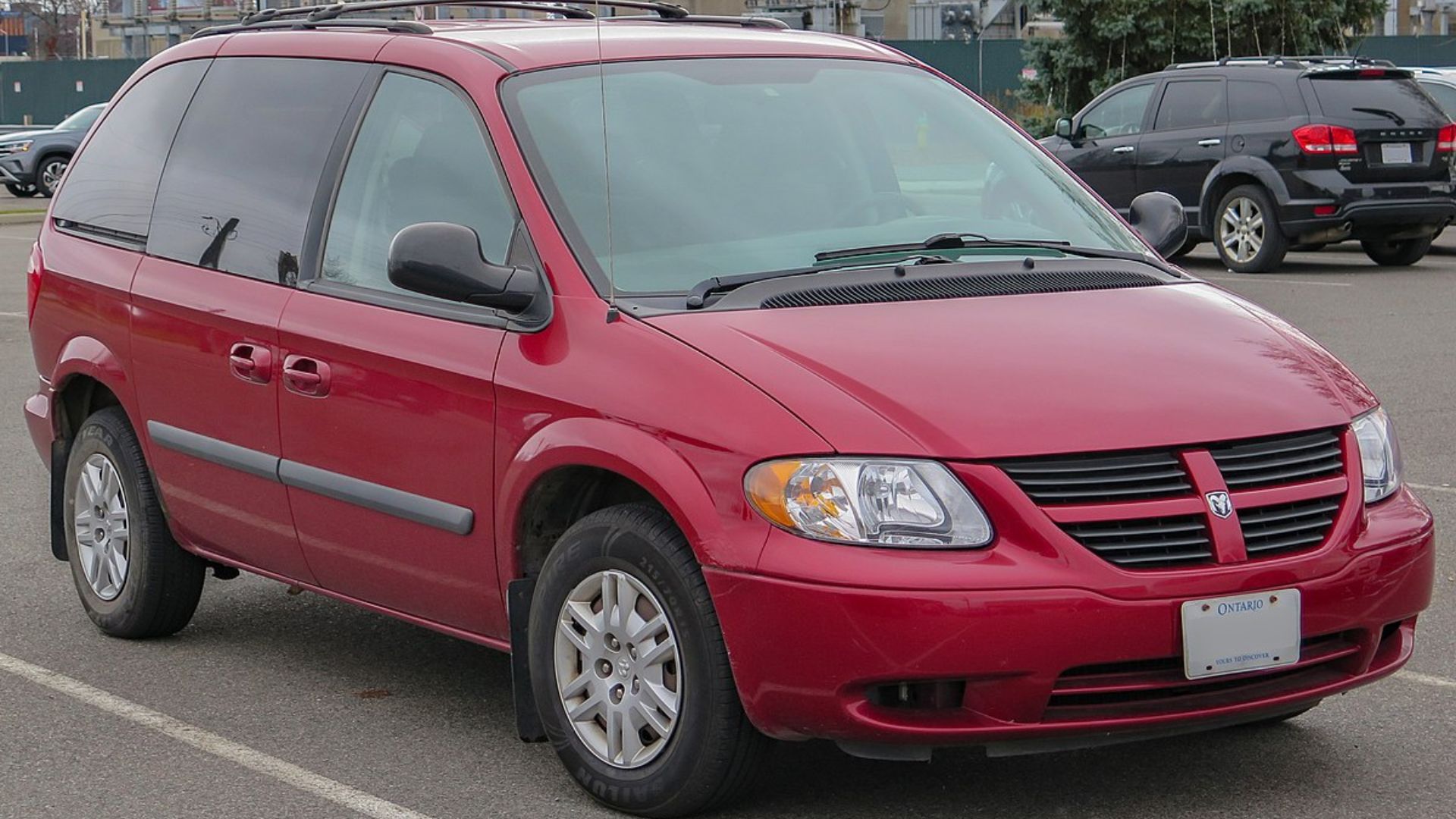 You may remember the Dodge Caravan for being affordable. And that, despite its thrifty price tag, it has tons of extra space and delivers a smooth ride. It shared the baton with the Dodge Grand Caravan for popular inexpensive minivans, but it would still be helpful if you got one today.
Not all Dodge Caravans leave drivers satisfied. Some of its model years give the Caravan a bad rap. This article expounds on which Dodge Caravan years to avoid and which ones are a steal if you can find them.
Most common Dodge Caravan problems
Dodge Caravan has some common problems you should look out for. It is best to plan your maintenance routine so that these problems get nipped in the bud before they have time to materialize, so you avoid most of them.
Failed transmission
Many Dodge drivers have reported their vans lurching, jerking, and producing grinding noises while the transmission disengages from the engine. The 2002 Caravan model was most notorious for having this issue, causing drivers to remove, disassemble and reassemble the transmission to fix the problem. Because of the high number of complaints, drivers were expecting a recall for these vehicles, but it never happened.
Oil leakage
Leakage in the oil filter adapter of the engine is a common problem for the Dodge Caravan, especially those of the 2006 model year. Sometimes, the leak is from the gasket.
In response to this problem, Dodge revised the oil filter adapter. Drivers who noticed this problem when their warranty was still valid got it fixed for free.
Failing power door lock
Some Caravans have faulty keys and internal switches that cause the door lock to malfunction. Drivers complained of hearing the beep that indicates the door is closed, only to find it unlocked upon their return later. It was a severe problem for most 2005 models.
Replacing the 20 amp fuse that powers the door lock's function is one solution that worked well for some drivers. However, it would be best if you got a mechanic to inspect the vehicle and identify the main root of the issue, so the proper repairs are made.
Popping crankshaft seal
Crankshaft seals prevent the oil tossed about by the rotating crankshaft from leaking out from the crankshaft. Unsurprisingly, 2006 Caravan drivers complained the most about this issue and had more oil leak problems than most other models. The crankshaft seal kept popping open, causing the oil to leak.
The seal itself was faulty for most models, prompting drivers to replace it with a more reliable one. It is vital to address this issue early, as oil loss impacts your pocket. You would have to constantly top oil levels so your engine can work properly or dole out money for engine repairs caused by inadequate oil levels.
Front suspension noise
Some drivers heard odd noises coming from the Caravan's front suspension. These noises were either caused by sway bar end links or worn sway bar bushings and often sounded rattling or clunking when the minivan was driving at low speed.
Some drivers reported that they heard the clunking noises more when going over bumps and speed bumps, when turning, or when slowing down. It is best to have your mechanic look into this problem as soon as possible as it can induce a more severe problem if left to linger for too long.
Stalling engine
The most common cause of stalling engines in the Caravan is a dirty throttle body. Drivers complained of low engine idling while the engine was warming up, which often caused the oil light to illuminate. The warning light only went off when they accelerated.
Other drivers experienced rough idling while in gear or hesitant acceleration.
Cleaning the throttle body gets rid of this problem. But you have to ensure you do it on time, so you don't have to fix other parts that could get affected by the frequent stalling.
Faulty interior accessories
Some model years of the Dodge Caravan have issues with their interior accessories. The 2005 model is most notorious for having the most accessory problems.
Drivers complained that the alarms went off by themselves, the interior lights burned out quickly, and the power door lock was prone to failing. These fails may look small, but when you count repair and replacement costs, you find they take a massive chunk off your wallet. It is best to research and get better models that do not take much for maintenance and repairs, so you can avoid spending more than you should.
Which Dodge Caravan to avoid?
The Dodge Caravan is a decent minivan that will serve you well. However, it would be best if you avoided these model years when looking for one to buy.
Third-generation Caravan (2000 model year)
Compared with other vehicles of its time, the third generation of Dodge Caravans was pretty excellent. However, the 2000 model had some serious issues that made drivers avoid it. NHTSA had to issue 9 recalls for the model. Its brake system was faulty, its exterior loose and prone to rust, and the suspension had issues too.
Tire wear was also uneven on this model, and the steering linkage had problems. There were also some engine problems it suffered from. It is best to avoid this model year, along with the ones preceding it, as they are old and not really what you would be looking for to buy.
Fourth-generation Caravan (2001-2006 model years)
The fourth generation of Dodge Caravans was a famous sight for families. You could find it in almost every school's parking lot. But its main problem is that IIHS classic saw it as a dangerous vehicle.
The models in this generation had fuel leakage during collision problems. That meant that if the car was ever involved in a collision, the chances of an explosion increased and survival minimized.
Furthermore, the side cushions had a defect that caused severe neck injuries and fracturing of the ribs and internal organs should the driver be involved in an accident. The generation is generally unsafe and should be avoided at all costs.
Even as a used vehicle that has already undergone extensive repairs, it is not safe to buy any model of this generation. Thankfully, Dodge addressed the safety issue of the fourth generation in the next generation.
Best Dodge Caravan years
The Dodge Caravan is a reliable vehicle and has proven its worth over the years, except in the fourth generation. If you are in the market for a Dodge Caravan, here are the best models you should search for.
2007 Dodge Caravan
2010 Dodge Caravan
2019 Dodge Caravan
2020 Dodge Caravan
These models are the best Dodge Caravans you can get, whether factory fresh or used. They have proven themselves to be the most dependable.
You can expect to get the maximum average life span a Caravan can live with either of these models, which is about 20 years. With the proper care and maintenance, you can make it last longer. The more recent models come with modern innovations, color-enhancing driving experience, and safety while retaining their original charm.
The 2020 Caravan was the last model in the lineup, as Dodge discontinued production immediately. There are many reasons for this, with the bulk of them based on the drop in the popularity of minivans. Most car shoppers now look for SUVs and trucks.
Many families now prefer driving trucks with crew cabs to minivans as they are more practical and easily adaptable for anything. Like the minivan, a car can seat six people with added benefits. There is more space to keep stuff behind, which is most handy when the family is moving or going on vacation.
Is the Dodge Caravan worth buying?
Despite its decreased popularity, the Dodge Caravan is still worth buying. If you buy a suitable model, you can get 20 years of good use from it without having to do many repairs. It is also affordable to purchase and maintain, meaning you save money using it.
If you take cars as investments, you might want to pass on the Caravan as it is no longer popular as fewer people are looking for it in the market. It has a fair resale value, though, but when you consider the price, the small profit you would make, and the time you may spend waiting for a buyer, you would agree it's best to keep using it. That way, you get more value for your original purchase.
What are the best years for Dodge Caravans?
The best years for the Dodge Caravan are 2007, 2010, 2019, and 2020. These model years have the best reliability ratings and lifespan compared to the other Dodge Caravans. 
Do Dodge Caravans have a lot of issues?
Dodge Caravans have some common problems, but compared to other cars, they are not that much. These problems include oil leaks, engine stalls, suspension noises, and transmission failure, among others.
Is the Dodge Grand Caravan reliable?
The Dodge Grand Caravan has one of the best reliability ratings for a minivan. It requires fewer repairs and maintenance than the average minivan. Also, the problems it eventually develops are not severe ones that significantly deplete your pocket.
Can you still buy a Dodge Caravan?
The Dodge Caravan is no longer in production, but you can still get a decent one from the used market. Alternatively, you can contact a local dealer to check if any are in stock. There is a good chance that any of the newer models may be available for sale.