Goodyear Assurance Comfortdrive review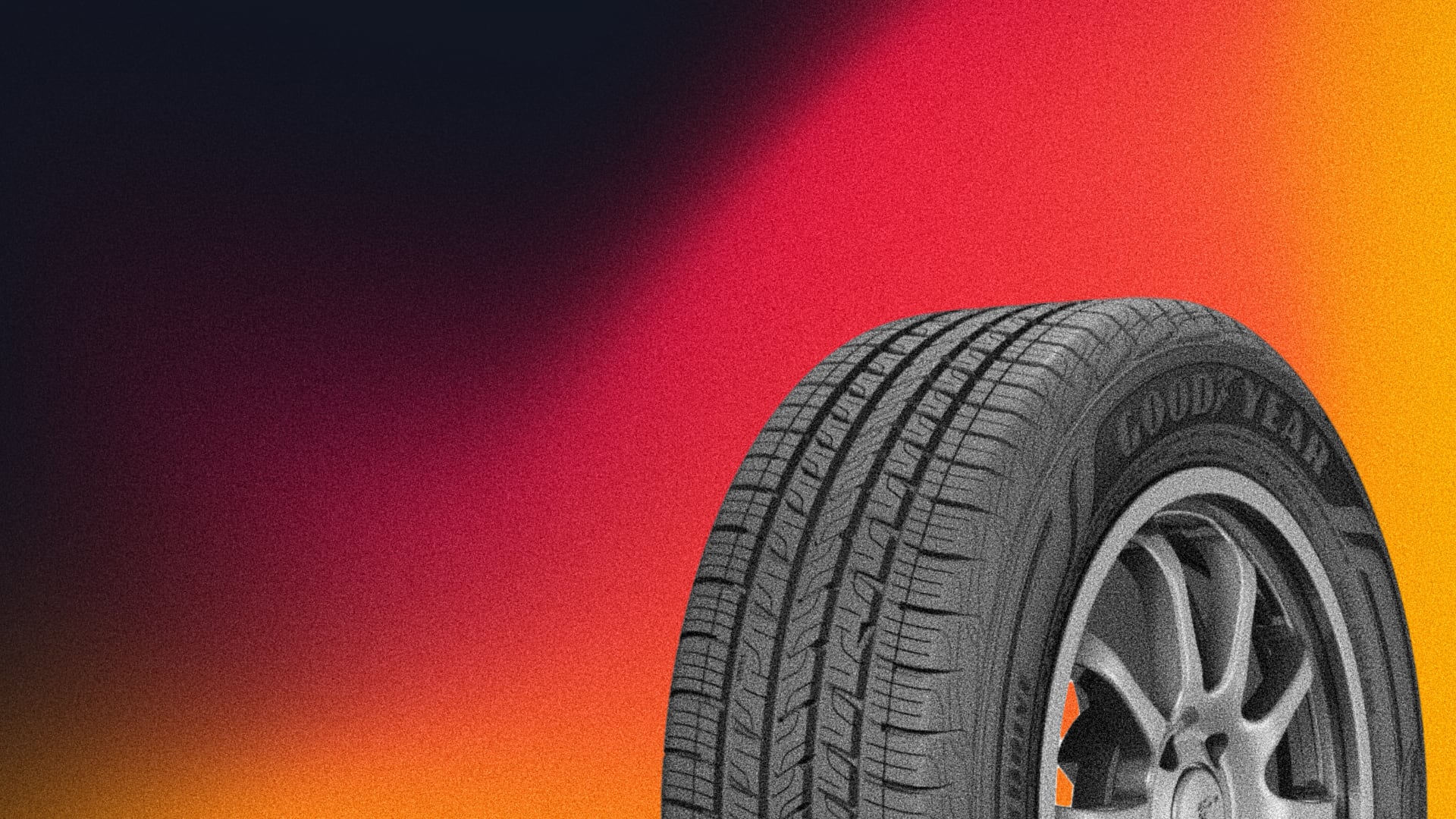 REREV may receive a commission for purchases made through links on our site. Learn more.
With innovations made by Goodyear, there's no longer a need to pay top dollar for smooth driving and premium comfort in a tire set. If you don't want to take our word for it, give this Goodyear Assurance Comfortdrive review a chance to change your mind.
It's a grand touring tire that utilizes all the premium quality driving features within an affordable price range. However, premium comfort isn't everything that this all-season tire has to offer. It's also the wet traction and splendid dry handling in the corners that made us test the tires to uncover their true value.
Recommended
Goodyear Assurance Comfortdrive
The compound material and tread design of Goodyear Assurance Comfortdrive offers a refined driving feel that's over this range and price level, along with great traction on both dry and wet roads.
Purchases made through links on our site may earn us a commission.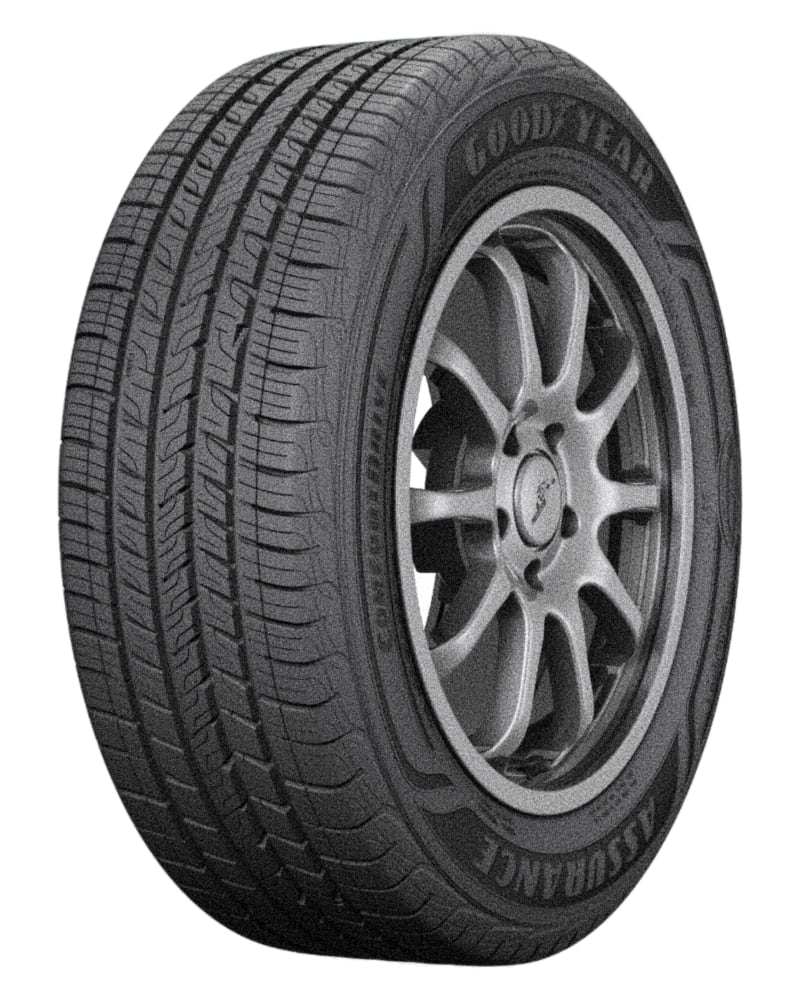 Key features and technologies
Probably the aspect you'll like the most about these tires is the smooth ride they provide even corners and turns. While they are primarily made as comfortable, even luxurious-leaning tires for everyday use, there are also other features in which they excel:
AquaChannel grooves for dispensing water
ComfortFlex technology for better handling
Unique compound solutions
Traction grooves
The AquaChannel grooves serve great all-season driving purposes as they dispense the water away from the tire along with the shoulder voids. This way, you'll get better traction and road grip even on wet roads.
It's also worth mentioning how the ComfortFlex technology affects your handling and steering. The inner layers of these tires come with a cushion material that absorbs road bumps and also helps you get better control over the vehicle.
This is especially visible in the corners, while the tread pattern reduces the noise and vibrations as you drive. The compound solutions are also quite innovative. Goodyear engineers used soybean oil which helps improve the traction and responsiveness.
On the other hand, there's also a residue of silica compound in the treads, which reduces the noises and adds up to the premium comfort feel. As for the tread design, it's fairly unique with deep voids that improve wet and snow traction.
Safety features
The Goodyear Assurance Comfortdrive tires make more than just a solid option in terms of safety. Traction grooves and the TredLock system work together to form predictable turning patterns in the rain.
Because of this, the wet traction is enhanced and there's virtually no chance of losing the ground grip. AquaChannel grooves do the job of leading any water away from the tire on wet roads, so not even heavy rains can cause your vehicle to lose traction with these tires mounted on.
Speed ratings
While these tires are primarily made for comfortable driving in mind, it doesn't mean you can't enjoy a comfortable ride at higher speeds. Moreover, Goodyear included two options when it comes to speed rating.
It's also impressive that you can find all the tire sizes from 16 to 20 with both "H" and "V" speed ratings. The first signifies you can drive at a top speed of 130mph with complete comfort and without any vibrations. On the other hand, the latter means you can enjoy slightly higher speeds, up to 149mph, without any handling issues or noises to bother you.
Treadwear and durability
Since you'll be using these tires all season long, treadwear makes an important factor to consider. Based on the information from the US Department Of Transportation, an average driver passes between 14,000 miles and 15,000 miles per year.
Goodyear Assurance Comfortdrive tires can last at least 60,000 miles, so you should be able to use them carefree for at least 4 years.
Maintenance indicators
To give you even more of a luxurious sense with these tires, Goodyear included wear gauges deep into the treads. These are indicators that show you how much tread life you have left on your tires, so you'll know the exact moment when tires need a replacement.
You can find these gauges in the outer circumferential groove of the Goodyear Assurance Comfortdrive tire. The visible tire markings include numbers 8, 6, 4, and 2. Once the tread level goes beyond the number 8, you'll have less than 10/32 inches of tread left. Going below 6 means you have a bit less than 8/32 inches of tread, while the 4 means you have less than 5/32 inches of tread.
Once your markings reach 2, it's time to replace the tires as they are no longer sufficient in tread depth for an all-season drive.
Traction performance
Having in mind that these are grand touring tires, it's now time to see how they handle all-season traction and responsiveness. It goes without saying that these are among the most comfortable tires out there, given the features we've discussed, but let's see how they handle the traction:
Wet traction performance
While driving on a wet surface during heavy rains, the worst thing that could happen is for a layer of water to get between the tires and the road. This is called hydroplaning, and Goodyear Assurance Comfortdrive tires handle it perfectly.
Wet traction is boosted by the soybean compound which ensures high flexibility in the rain and snow. Also, the AquaChannel grooves lead the water away from the center rib, making these tires perform amazing on wet roads.
Dry traction performance
These tires act impressively on dry roads and the soybean compound once again improves the traction. Besides, the steering response is improved with the asymmetric tread design in large tread blocks, which is important for dry summer traction.
What it does is make smaller blocks act like large treads and maximize the rubber surface on the ground. Therefore, you get better handling, quick steering, and all that without sacrificing comfort when driving on dry roads!
Snow traction performance
Tires with the best possible winter traction in the category are often marked with a 3 Peak Mountain Snow Flake. It's a designation that proves a tire is capable of performing well even in more challenging winter conditions and deep snow.
Sadly, these tires don't have that mark, so they are not suitable for deep snow. However, we find their performance in light snow to be rather encouraging, as you'll have no problem keeping the road grip on snowy roads in case of light snow.
Off-road traction performance
Although these tires can fit some crossovers and SUVs in larger-size trims, they are not made for off-road driving. The comfort they provide is mostly focused on highway driving and town roads, and while they might handle slight gravel, the treads could be damaged by sharp rocks.
Moreover, they lack traction that could pull you out of tricky situations in case you get stuck in rocky terrain, so we don't recommend them for off-roading. The compound is thick enough so that it doesn't get damaged by small rocks and gravel, so if you want to park off the road, that won't be a problem.
Noise and comfort
Goodyear Assurance Comfortdrive tires feature ComfortFlex technology that helps in smoother transitions over the curves and improves impact absorption as you go over bumps and uneven roads.
It's also in the tread pattern itself that these tires provide the utmost comfort while driving. The innovative pattern helps remove any noises or vibrations that could make your driving experience any less comfortable. Overall, the whole pattern design and compound materials of the tire are made with the goal of providing luxury-level comfort.
Competitors and alternatives
In the all-season category, rare are the tires that can compare with Assurance Comfortdrive's experience in terms of driving comfort. However, there are some tires that might provide slightly better winter traction, but it's also a compromise that would lower the comfort. Here are some of the main competitors of this tire set in the all-season category:
Michelin Primacy AS
Bridgestone Turanza Quiettrack
Goodyear Assurance Comfortdrive price range
The price range of these tires is rather affordable if you have in mind the luxurious comfort that they provide. The starting price might be a bit higher than for other all-season tires, but that also has to do with the fact that 16″ tires are the smallest size trim.
You can expect a price of about $140 for a 16″ tire, and the prices range up to $220 for a single 20″ Goodyear Assurance Comfortdrive tire. Still, don't lose hope in rebates and discounts, as these are quite frequent for Goodyear tires, and you can save up significantly while getting premium tires in return!
Warranty
Getting these tires also comes with a warranty on the mileage that lasts for 60,000 miles. Drivers have stated that you can get much more out of these, possibly even 90,000 miles, so the warranty should support you for the first couple of years.
That's not everything that Goodyear has to offer in terms of warranty with these tires. You can also count on a Uniformity warranty during the first year of using these tires, or the first 2/32″ of the tread.
Compatible cars
One of the best things about these tires is that they fit perfectly on both coupes and sedans, as well as on smaller and mid-size SUVs, depending on the size trim. So, these are some of the vehicles that make the best fit with Goodyear Assurance Comfortdrive tires:
Lexus IS
Lexus RX
Nissan Maxima
Audi Q5
Honda CR-V
Subaru Forester
Toyota Rav4
Kia Sorento
BMW X3
Hyundai Genesis Coupe
Our take
Based on all the tests we conducted and showcased in this review, Goodyear Assurance Comfortdrive tires are among the best options in the mid-price category that offer premium driving comfort.
If you are looking for tires that transfer the least noise to the cabin, and offer an extremely soft driving sensation along with long tread life, it's the go-to option. Handling is among the top of its class, and the only slight downside is the lower traction in deeper snow, which you can avoid by sticking with the city roads and highways.
REREV may receive a commission for purchases made through links on our site. Learn more.