Dirty air filter symptoms — can it harm your engine?
Identify the signs of a dirty air filter and its impact on your health.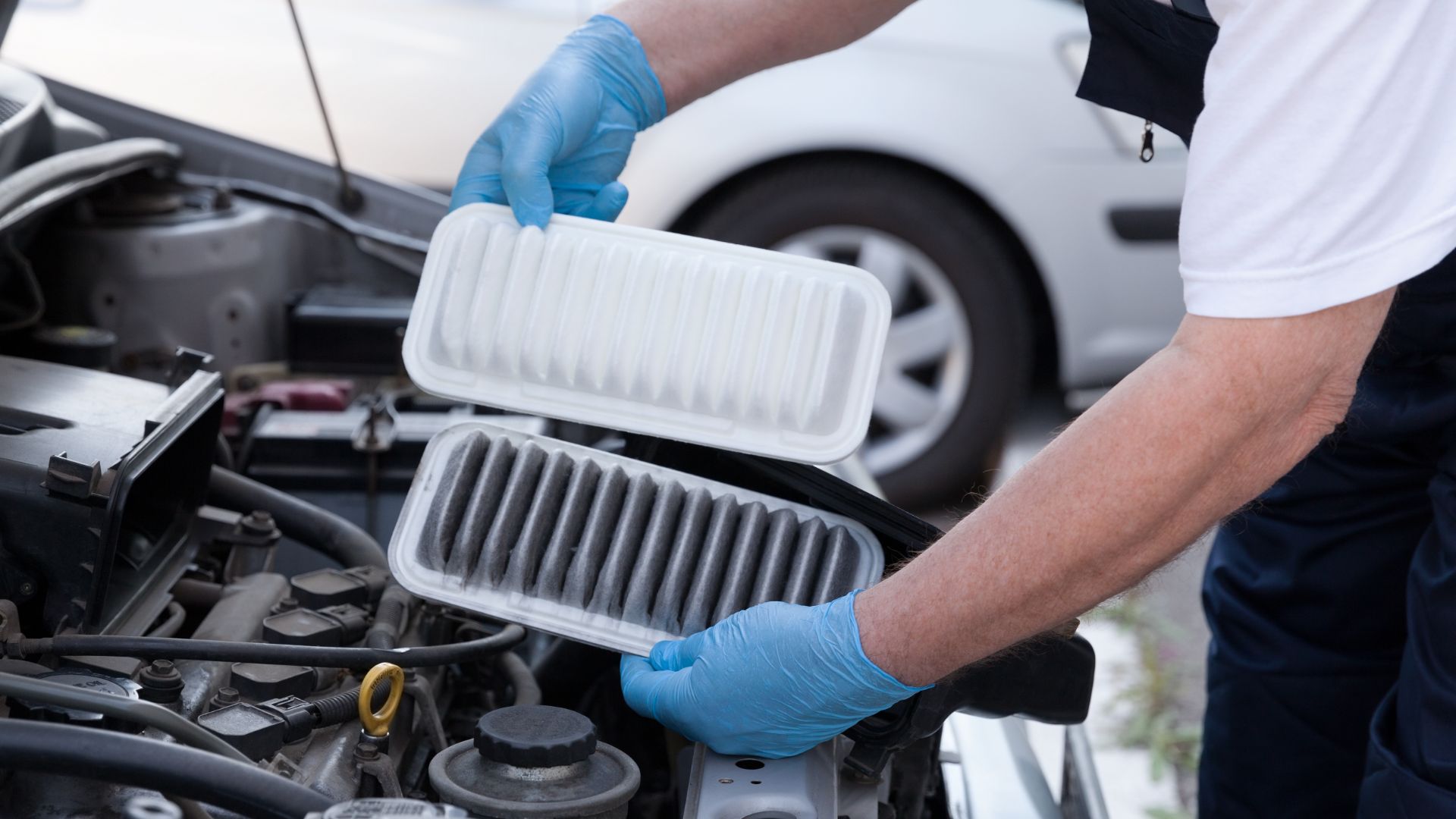 A clean mixture of air and fuel is essential for a properly working engine. In the array of important parts of air and fuel delivery systems, filters tend to catch the least attention from the drivers. So, it's no wonder that when you start experiencing dirty air filter symptoms, the time for changing the filter has already gone by.
It might not appear as a crucial part of your engine's operation, but it should be taken seriously. Changing the filter is essential for letting clean air enter the intake manifold and get to the combustion chambers. So, this guide will help you figure out when it's time for changing it and how you can know that your filter has gotten dirty or clogged.
What does an air filter do in your car?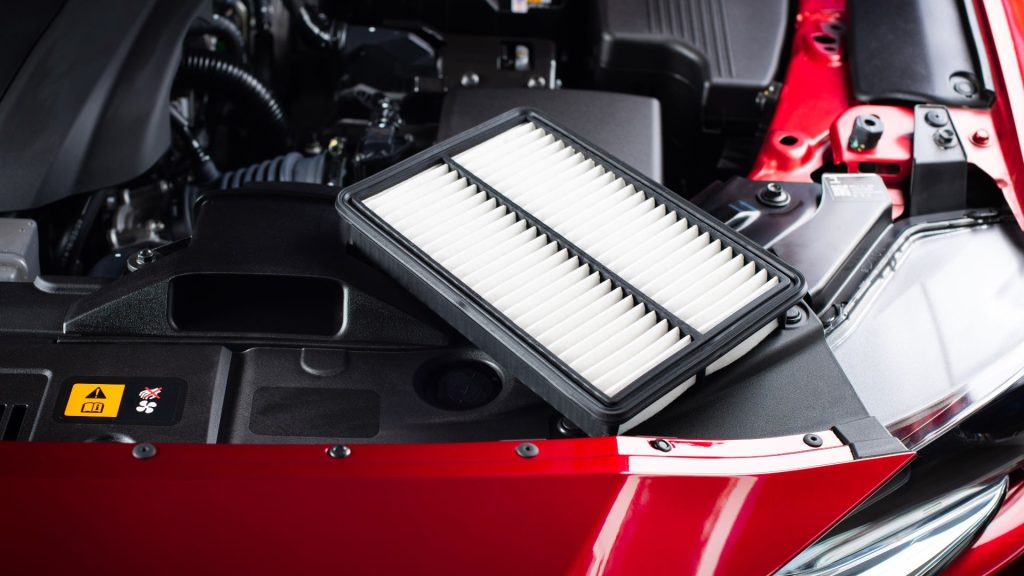 The engine's air filter serves an important purpose of keeping the debris and contaminants out from the air that reaches an intake. It consists of several layers of paper and cotton foam which capture all the dirt and debris.
Once you place a completely new filter, it will be clean and white, and it's normal for it to go a bit gray over time. However, if the air filter gets dark and filled with dirt and debris, it's time to change it with a new one.
Filtered air passes through the filter and into the throttle body along the line of air delivery pipes. It then enters the intake manifold and gets released into the combustion chambers. On top of that, the mass airflow sensor (MAF) measures the amount of oxygen passing through the intake system.
It sends the information to the engine control unit (ECU) and it results in calculating the amount of fuel needed for combustion based on these readings. So, if there's a clog somewhere in the air delivery system, your engine's compression won't work as it should and some stalling troubles can occur.
It can result in a rich fuel condition where there's not enough air in the mix. It's impressive how such a small and inexpensive component affects your engine's combustion so much. That's why you should inspect your air filter occasionally and make sure it's not dirty or clogged.
Common signs of a bad air filter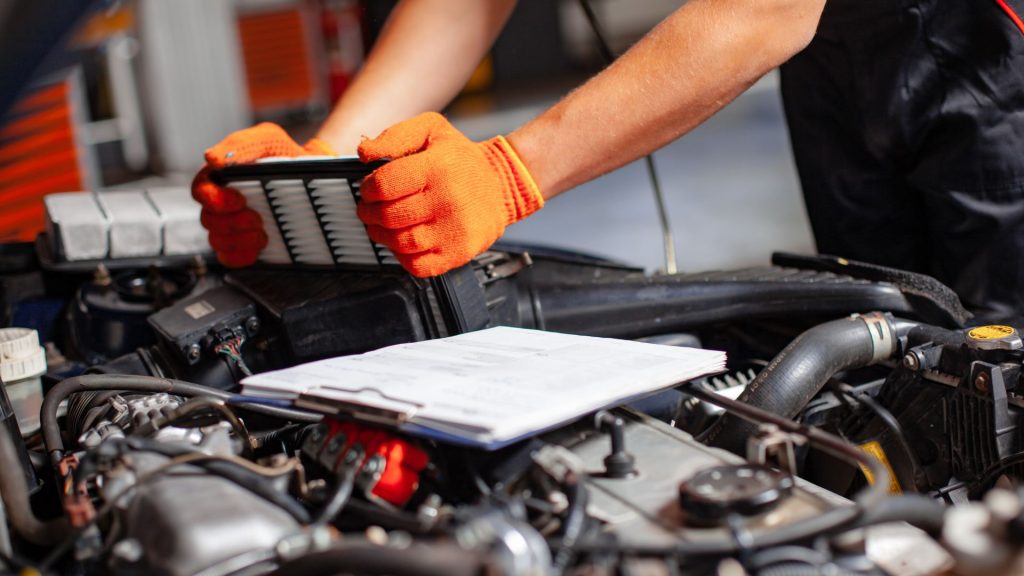 While most drivers don't bother checking the air filter often, it's the easiest way of making sure it still has some life in it. The air filter can be found under the hood in a large black box. You can refer to the driver's manual to locate the air filter in your car.
It's easy to unclip the box and the filter can be seen right under it. If it's too dark, perhaps it's time to replace the air filter and ensure there's no dirt coming through and prevent a clog. Even if you don't inspect it visually, there are still some signs you can notice while driving. Here's a list of the main dirty air filter symptoms:
Poor fuel economy
Black smoke coming from the exhaust
Engine misfires
Decrease in engine power and acceleration rate
Two things could happen due to a dirty air filter – either some contaminants will pass through it or it gets completely clogged. Both are dangerous scenarios for your engine since low air intake rates lead to unburnt fuel and bad combustion.
On the other hand, contaminants reaching the combustion chamber can also cause combustion problems leading to poor performance and black smoke.
Increase in fuel consumption
One of the first symptoms of a dirty air filter is an increase in fuel consumption and it often comes accompanied by the "check engine" light. We already mentioned the MAF sensor and its role, and the ECU calculates the amount of fuel injected based on these readings.
However, if the air filter gets clogged, the engine's airflow will be restricted, and too much fuel will get into the combustion chambers. If your engine is running on a rich mix, more fuel will be injected and you'll notice poor fuel economy. Along with it, you'll sense "hiccups" as you press the gas pedal since the engine's performance will be compromised.
Black smoke from the exhaust pipe
This symptom is related to the increase in fuel consumption since more fuel will be injected into the combustion chamber. However, with a lack of oxygen, not all that fuel will burn. All the unburnt fuel retracts through the exhaust.
The heat in your car's exhaust system will cause some of that fuel to burn, causing the black smoke from the tailpipe. Some fuel will just exit the pipe, and you'll notice a trail of fuel coming from the exhaust as you park the car.
Black smoke could also be triggered by a bad oxygen sensor, which measures the amount of unburnt oxygen coming through the exhaust. The ECU also uses these readings as well as measurements sent by the MAF sensor to communicate with fuel injectors and determine the needed amount of fuel.
Still, it's easy to check if it's just a sensor malfunction or a dirty air filter, as it only takes about 5 minutes to inspect the filter visually. If you notice black smoke coming from your exhaust, you should pop the hood and take a look at your air filter.
Misfiring engine
An engine misfire occurs when the air/fuel mix in the combustion chamber isn't properly calculated. This could leave a cylinder unfired, and it reflects in the engine's operation. If there's too much fuel when compared to the amount of air in the cylinder, soot can form around the spark plug.
It prevents it from igniting the mix, and it all reflects in the cylinder staying unfired. You might sense this in a cabin by the fluctuations in the RPM range, or your car struggling to start.
As you put pressure on the gas pedal, you'll notice a sort of clog in the power distribution. It's like a pause in the middle of vehicle pulling, and it's yet another reason why you should check the air filter.
Poor engine performance and acceleration
Your engine won't be able to provide the linear acceleration you are used to in case the air filter gets dirty or clogged. The engine's performance might feel a bit sluggish and throttle response could be lowered. On top of that, there's always a possibility of a misfire and rough idling when the filter gets clogged.
It can even be dangerous if your engine doesn't distribute power evenly during an overtake. On the other hand, it's also bad for your engine, since the engine performance troubles indicate a poor air/fuel mix. Contaminants could also reach the cylinder, which could damage your engine permanently if you don't replace the filter on time.
Our take
Ultimately, if you face any dirty air filter symptoms, the best thing you can do is take a few moments to examine the filter. It's not an expensive repair if you act swiftly and just change the filter with a new one, which could save you the trouble of poor engine performance.
As a rule of thumb, you should replace your air filter every time you change the engine oil, while it couldn't hurt to occasionally take a look at your filter to make sure it's still clean.
What problems can a dirty air filter cause?
A dirty air filter can cause problems like poor engine performance, sluggish acceleration, misfires, and poor fuel economy.
What happens if the air filter is dirty in a car?
If the air filter is dirty in a car, you might notice black smoke coming from the exhaust and the engine will possibly run rich due to a higher amount of fuel than air. It results in improper combustion and poor engine operation.
Can a dirty air filter ruin your engine?
Yes, a dirty air filter can ruin your engine if dirt and debris enter the combustion chambers. It's unlikely to happen but if you leave the filter unchanged for too long, it's still a possibility.
Can a dirty air filter cause slow acceleration?
Yes, a dirty air filter can cause slow acceleration caused by a bad air/fuel ratio in the combustion mix.