Car turns off when stopped at light – causes and fixes
Explore the surprising reason why your car shuts off unexpectedly at traffic lights.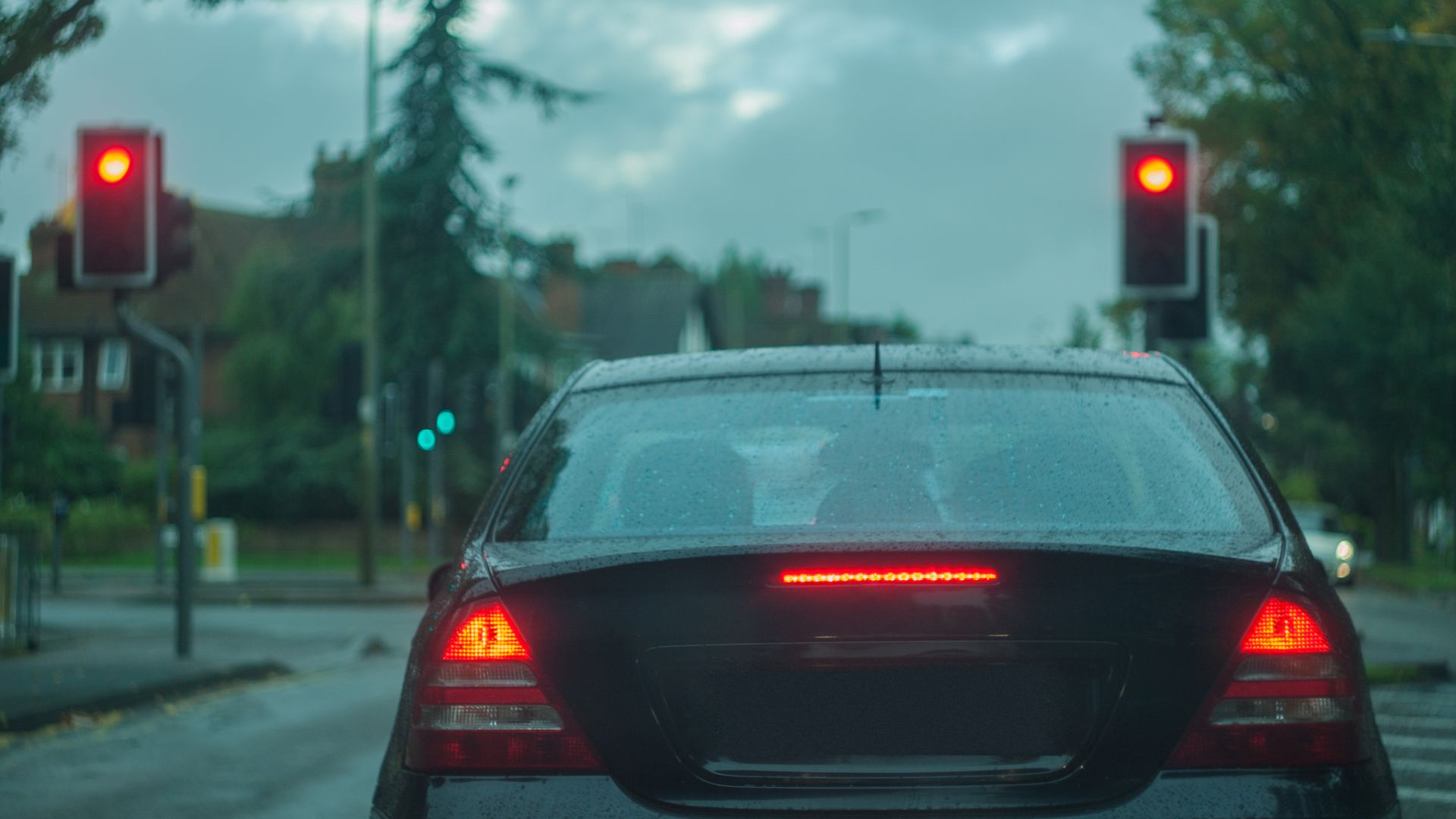 Every car is manufactured to function like a well-oiled machine. However, it may sometimes be in trouble at unexpected locations. For example, your engine might go off for no reason if you stop or slow down. The vehicle may also stop without an illuminating engine light or other warning signs. This is usually because of a damaged air control valve.
The air control valve is responsible for tracking air intake in a car. If your vehicle shuts down regularly, it signifies that you have a faulty engine that cannot control idle speed.
The engine is an integral component of the car that generates power, and if it gets overheated, it can cause a vehicle to shut down. In this article, we look at why your car turns off when stopped at light.
Why does my car shut down suddenly?
There are several possible reasons why your vehicle shuts off, depending on the cause. If you have a loose ignition, the car can get restarted if the ignition switch is back in place. In dissimilarity, a car with no gas will not start until you add fuel to the tank. The following are possible reasons why your car turns off when stopped.
A faulty crankshaft position sensor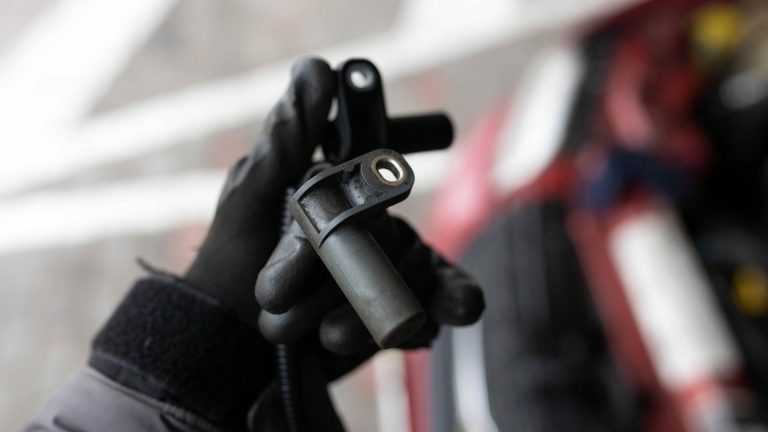 A faulty crankshaft position sensor is one of the most prevalent reasons a car shuts off while driving. The crankshaft position sensor monitors the engine's moving components, like the engine valves, crankshaft, and pistons. It monitors the crankshaft's location and velocity to enhance the optimal timing for fuel ignition and injection.
A faulty crankshaft position sensor cannot deliver correct information about piston positioning in the engine to the ECU, causing a misfiring cylinder. A failing crankshaft position sensor causes the check engine light to illuminate.
Some common symptom of a faulty crankshaft position sensor is compromised fuel efficiency. This causes the engine to run extremely rough and misfire before stalling out entirely while driving. Another symptom is a faulty tachometer.
The tachometer is a gauge close to a car's speedometer on the dashboard that reads the car's RPM. It increases in gauge level every time you rev your engine. The ECU relays information to the tachometer after receiving information from the crankshaft position sensor about the engine.
If you have a faulty crankshaft position sensor, it will send incorrect data to the ECU and cause the tachometer to start working sporadically.
Faulty engine control unit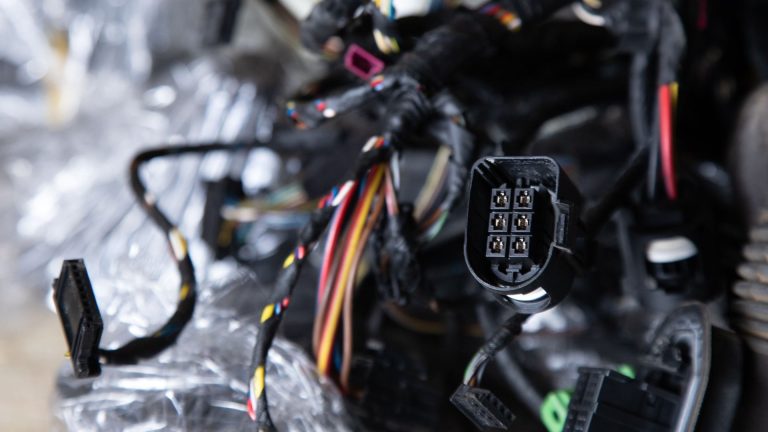 A faulty engine control unit (ECU) is another primary source of a car shutting off while driving. Your car's ECU is a computer that collects information from various components of an internal combustion engine to ensure everything in the car system is working precisely and optimally to maximize efficiency. A faulty engine control unit can cause sudden drops in spark loss, fuel efficiency, and power, making your car shut off unexpectedly and turn back on.
A common symptom of a faulty ECU is your vehicle jerking and stalling while driving. The check engine light may also illuminate. Inspecting and testing your ECU is not simple, and noticing an illuminating engine light doesn't mean you have an engine control unit problem.
If you wish to troubleshoot the issue yourself, you can use an OBD-II scanner to check what diagnostic trouble code you get. However, the code might still not verify a failing ECU. The best thing to do is to take the vehicle to a professional mechanic. A good mechanic possesses the appropriate tools and software to help diagnose your ECU.
Faulty alternator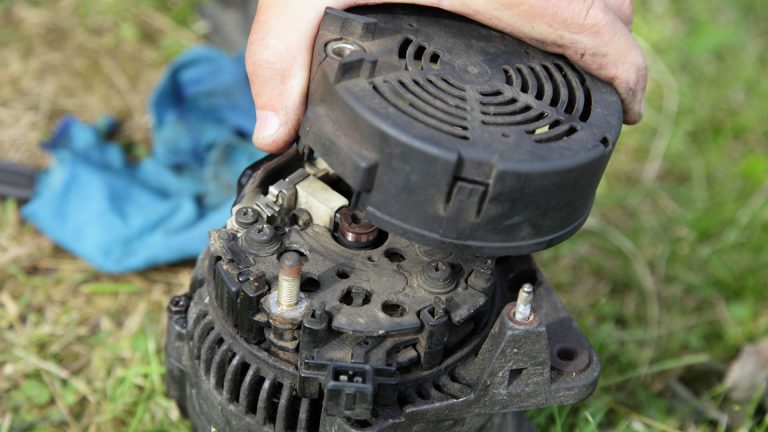 Your car's alternator produces a constant electricity supply from its mechanical energy. It utilizes this electrical energy to run several components, such as a conditioning unit and dashboard lights, and charge the battery.
If you have a faulty alternator, your vehicle will not get the proper electrical power needed. This causes the check engine light to illuminate and shuts the car while driving. It is vital to note that if you have a functional battery, it can come in as a substitute to supply power after the alternator dies. Your vehicle can run for a little while without an alternator, so you might be unable to realize the issue you are dealing with.
The battery cannot provide power for your entire vehicle, so your car can only last a short period while running on battery. You can quickly notice a faulty alternator if you pay adequate attention to how your vehicle usually runs. You can monitor your alternator by carrying out routine car maintenance using a voltmeter or a multimeter to test your alternator and battery at regular intervals, at least every 4-6 months.
Clogged fuel filter or faulty fuel pump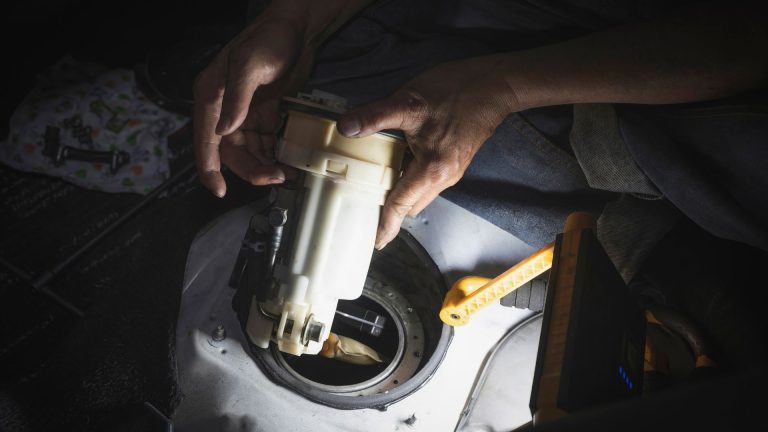 A faulty fuel pump can cause your vehicle to turn off while driving. The engine requires a proper fuel supply at an exact time to aid combustion to generate power. The fuel pump is the component that supplies an adequate amount of fuel to the engine.
If the engine does not get the appropriate amount of gas at the right time, the car will shut off. A faulty fuel pump has to be replaced or fixed before it results in severe problems.
A clogged fuel filter can cause your vehicle to shut down unexpectedly. The fuel filter cleans the fuel that goes into the engine. Over an extended period, it can get clogged by contamination in old gasoline, causing the fuel pump not to supply a sufficient amount of fuel that runs through it, disrupting the engine's ability to produce power.
If your fuel filter is made of metal, you can easily clean and reuse it, but if it is made with paper or nylon, you should replace it.
Faulty spark plugs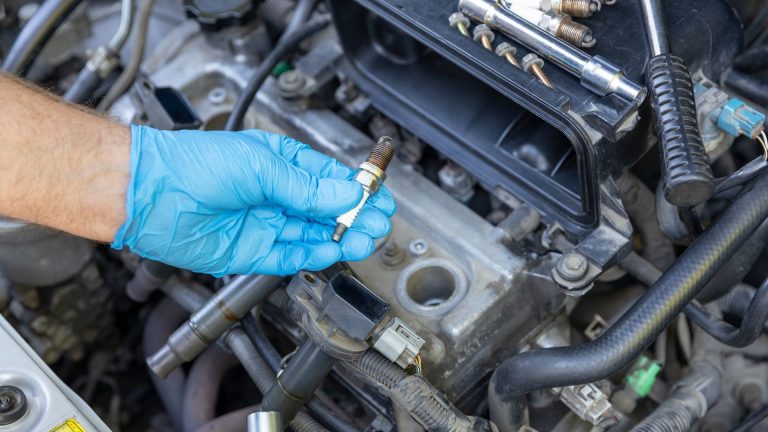 The spark plugs allow the engine to generate power. They are vital components that ignite the air and fuel mixture in the engine combustion chamber to induce combustion. If you have one faulty spark plug, you may still drive your car but having more than one malfunctioning spark plug will make the vehicle unable to start.
Multiple spark plug failures will cause your engine to stall and shut off while driving. There are telltale signs that you should look out for before your engine completely shuts off. Some include engine misfires, reduced engine performance, engine knocking, and lack of acceleration.
If you experience these symptoms, you can quickly determine if you have a faulty spark plug. You can evaluate the condition of your spark plugs if you physically inspect them. A faulty spark plug looks blistered from overheating or covered with a substance like carbon, fuel, or oil.
How to diagnose a car that turns off when stooped at light
You can diagnose your car by following these simple steps, and if the problem persists, you can visit the nearest mechanic.
Use an OBD-II scanner to check the engine control unit (ECU) — If you want to inspect the ECU for fault codes, you should use a functional scanner. When you receive the problem code, keep running the diagnosis.
Check the gasoline level — To check the gasoline level and ensure that the fuel gauge level is working appropriately, add 4 liters of gasoline to the tank.
Inspect the battery voltage — It is critical to inspect the battery voltage and attach a battery charger to ensure a reasonable battery charge.
Check the voltage using a multimeter — Check the voltage with a multimeter that the engine is running. The alternator works efficiently if the voltage is between 13.5 and 14.5 volts. However, if the voltage falls below 13 volts while the car is in motion, there will be a problem with the alternator.
Replace the faulty filter and pump — It would help if you used a fuel pressure gauge to check the engine's fuel pressure. It is essential to check the fuel pump and filter and replace them if they get defective.
Review the data from the diagnostic tool — You can use an OBD-II scanner or any other diagnostic tool to search for unusual engine sensor readings and review live data.
Check if the crankshaft sensor produces RPM — When you are starting your engine, check the crankshaft sensor produces RPM. While starting the vehicle, inspect the RPM meter on the dashboard. If it doesn't move, you most likely have a faulty crankshaft position sensor.
Our take
If your vehicle shuts off while stopping at light, it may result in a dangerous incident like a minor accident or car damage. A faulty spark plug, bad ignition switch, damaged engine control unit, and crankshaft position sensor can cause this problem.
It is vital to diagnose the problem so you can fix it adequately. We recommend that you consult a professional mechanic to handle the job correctly.
Why does my car shut off when I come to a stop?
You can experience your car shutting off when you come to a stop if you have a faulty crankshaft position sensor or a clogged air filter.
Why did my car stall while at stop light?
There are several reasons why your car may stall while at stop light. Some include broken sensors, low automatic transmission fluid levels, or moisture in the fuel tank.
What is it called when your car turns off while stopped?
If your car runs off while stopped, you have a faulty start-stop system.