Ford 4.7L (289 cu in) Challenger firing order — what is it?
Every car enthusiast's guide to understanding the Ford 4.7L Challenger firing order.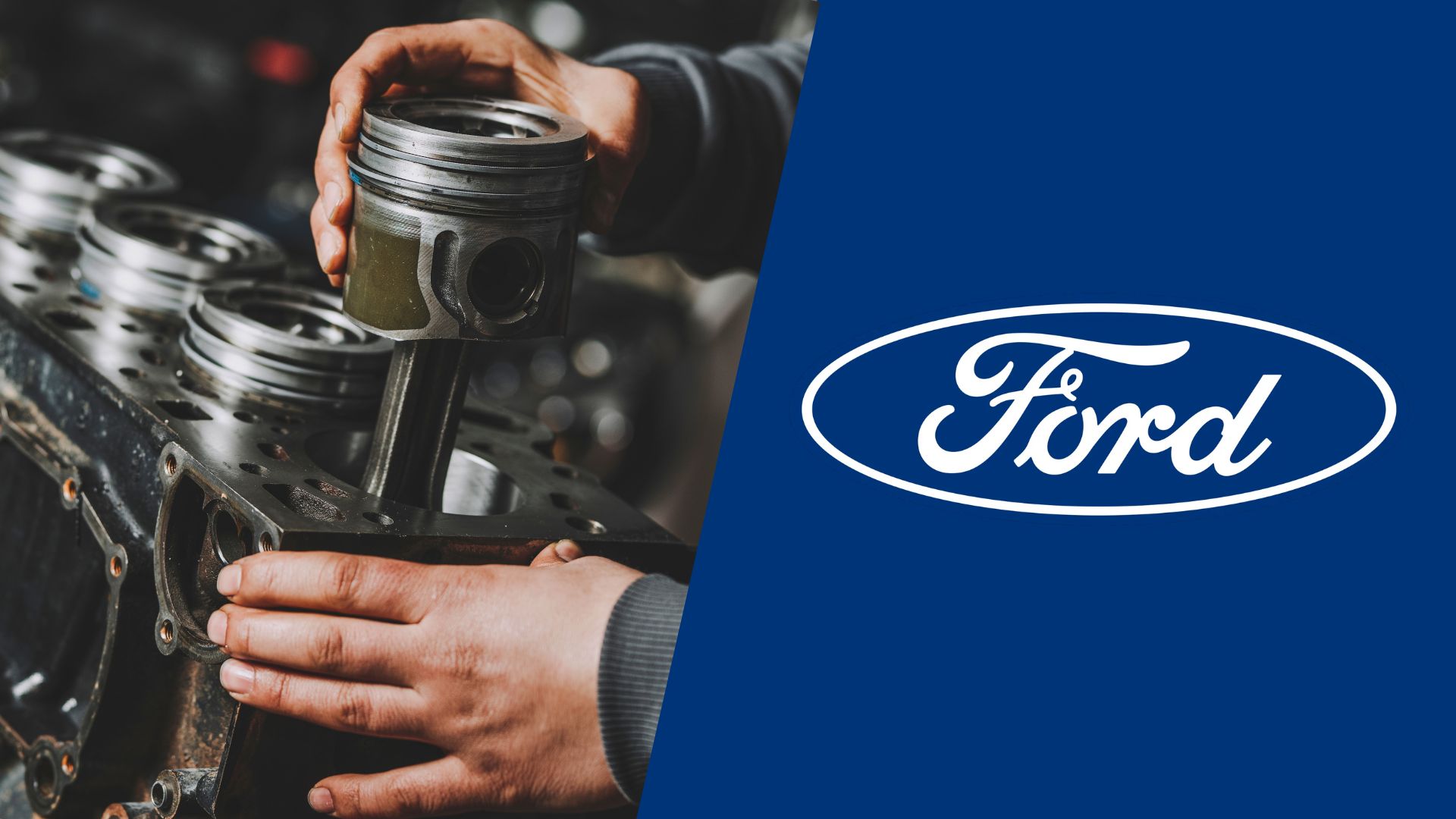 In 1963, Ford introduced a new engine based on the 289 Windsor which was at this time called the Challenger HiPo. This high-output engine was supposed to power some performance vehicles, but it had a different firing sequence as a result of various engine changes.
So, if you own a vehicle powered by this engine, it's essential to know the Ford 4.7L (289 cu in) Challenger firing order. Our team decided to give you a complete guide on this high-output version of the regular 289W so you can settle any issues with the cylinders and misfires.
Ford 4.7L Challenger HiPo firing order
The Ford 4.7L Challenger HiPo firing order is 1-5-4-2-6-3-7-8 and it's important to know the clear difference between this engine's firing order and the regular 289 Windsor HO.
While the two engines share the same block and several other components, their bearing caps and piston rods are slightly different. Ford developed the Challenger HiPo engine to increase the compression rate and make the engine easily handle increased speeds that the regular 289 couldn't.
Rod bolts and crankshaft balancers were also changed, so besides the different order, you should know that these components are also different from the 289 Windsor.
Ford 4.7L Challenger HiPo cylinder diagram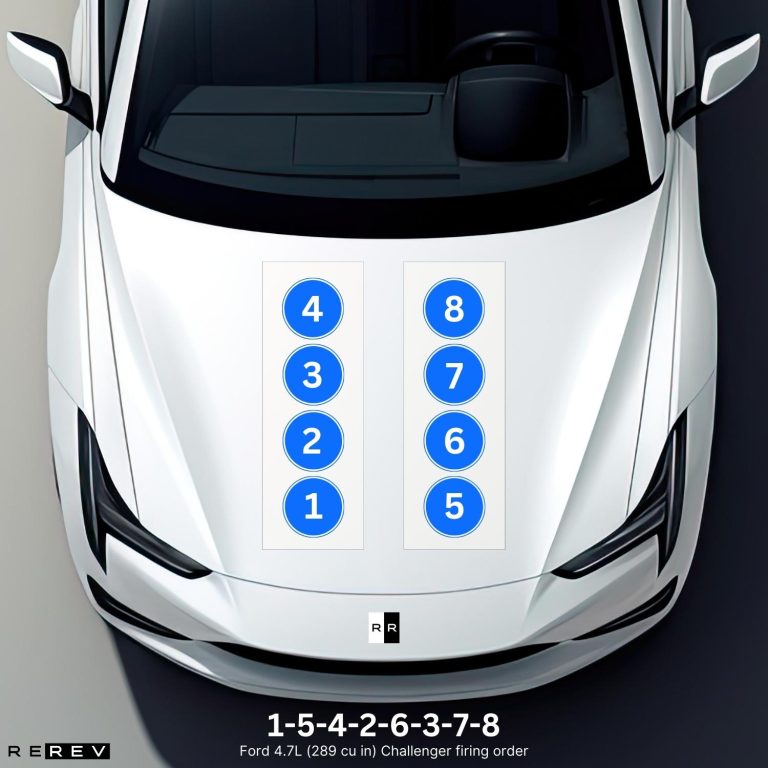 Along with the firing order for this engine, you also need to know how the cylinders are arranged so you can get the most out of it for repairs. For this engine, the cylinder arrangement remained the same as it was for the previous 289W.
So, looking from the front towards the rear of the engine, we had four cylinders on each side. The passenger's side had cylinders 1 to 4 from this perspective, and the driver's side cylinders were numbered from 5 to 8.
Ford 4.7L HiPO vehicle applications
Finally, we'll also give you another helpful tip and that includes listing all the vehicles that used this HiPo engine. Since the firing order isn't the same for all the engines with this capacity, it can come in useful to determine if your engine uses the HiPo one or the regular Windsor:
Ford Mustang Shelby GT350
Ford Mustang GT40
Cobra Daytona Coupe
As you can see, the engine was mostly used in high-performance vehicles of that time, unlike the regular Windsor that also went in passenger cars like the Falcon, Falcon GT, and even Mercury Comet.
Our take
As you can see from this guide, the HiPo engine was mostly used in sportier vehicles so it's easy to determine if your car has this one under the hood. It's essential to check the version of the engine since a lot of its components are different from the original 289 Windsor.