Do you need a CDL to drive an RV? — explained
Understand the requirements for driving an RV without a CDL.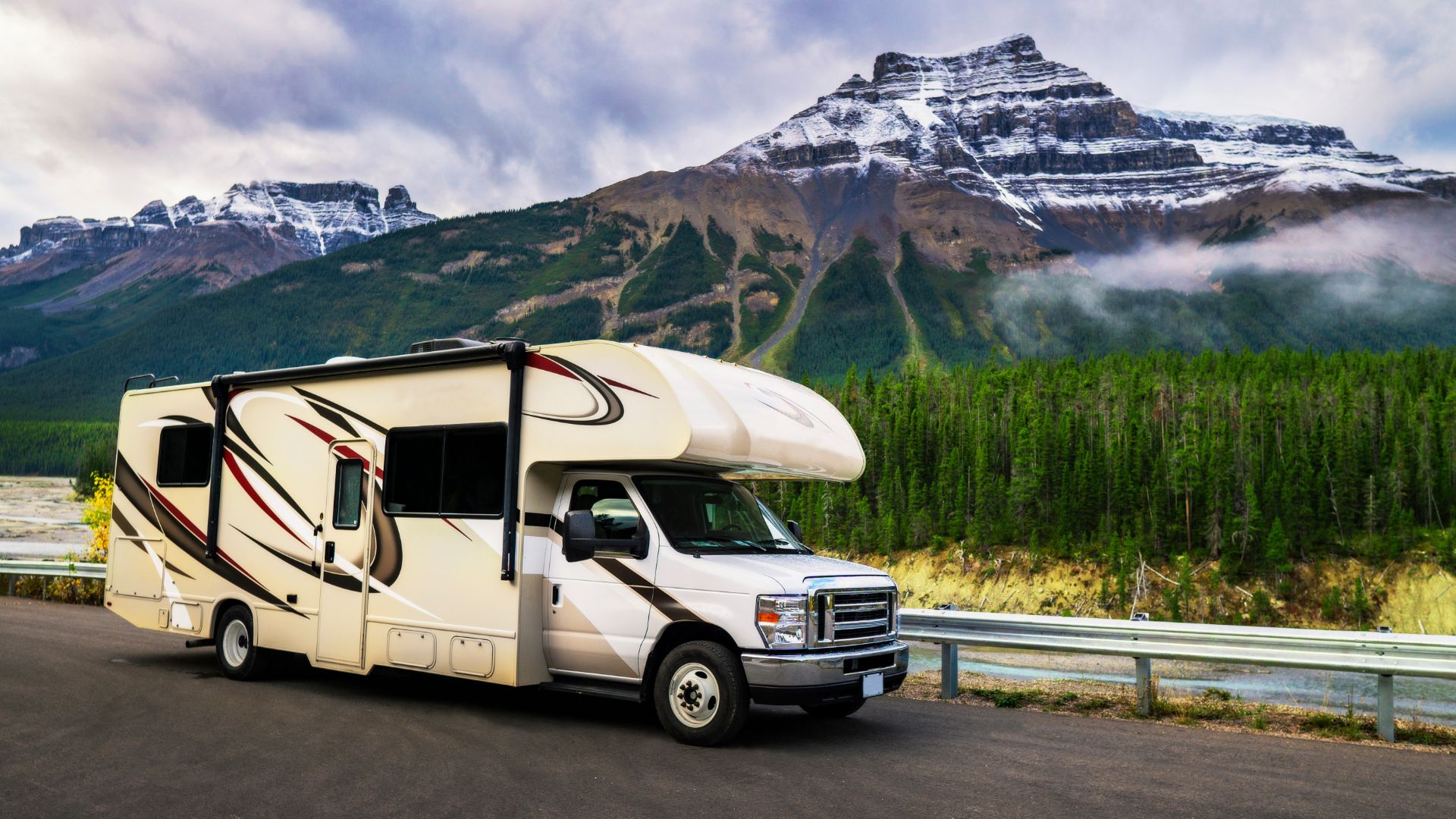 Recreational vehicles give a whole different twist to riding on wheels. Besides regular road use, you can also use your vehicle as living quarters.
In areas where rent prices skyrocket, an RV is a good investment. People who enjoy vacations and seeing new places would find the RV a convenient means of going away for as long as possible while saving all that would have been used for accommodation.
Since RVs are big vehicles, you need to have a special license to drive them. The license is a certification of your ability to handle a car of that length or weight without causing a nuisance or inconvenience on standard routes. The US license is called the commercial driver's license (CDL).
This article will explain why you may need a CDL before you can drive your RV.
Why do I need a CDL to drive my RV?
CDLs are mainly required for commercial vehicles. However, due to the size and weight of some recreational vehicles, CDLs are necessary to ensure that the driver knows what they are doing.
Maneuvering big vehicles can be tricky, especially on non-commercial routes where they easily stand out from other cars. So, the question is – how long does it take to learn how to drive an RV? For a newcomer, it is easy to make mistakes. That is why the governments of some states keep having a commercial driver's license for RVs over a certain weight mandatory.
Other governments require some additional licenses they call a non-commercial driver's license, while others only require you to pass the test to be able to drive your vehicle. RVs arranged as a means of accommodation for an indefinite time get more leniency in some states regarding a license.
In those states where the CDL is necessary, it is for public safety and yours. The tests you must pass before being given the commercial driver's license ensure you understand what you would most likely pass through while using the RV and what to do in certain situations. Subsequently, the knowledge gained gives you an edge over a driver without the knowledge.
How many pounds would make a CDL mandatory for my RV?
License requirements are usually determined using the weight of a vehicle or its combinations, and cars are classified according to their weight rating.
Federal and state laws make the CDL compulsory when the vehicle has a gross combined weight rating of over 26,000 with or without a towed unit with a GCWR over 10,000 pounds. The laws also extend to cars that transport hazardous materials or more than fifteen passengers.
Recreational vehicles enjoy certain exceptions from the law as most regulations state that the rules do not apply to the occasional transportation of personal property with little ties to a commercial enterprise. In other words, recreational vehicles with no corporate sponsorship or engagement in commercial activities are exempted from getting the license.
Some states are pretty lenient in their regulations for recreational vehicles intended solely for personal use. Others, like Oklahoma, have more stringent requirements for an RV driver to be given an exemption from getting the CDL.
According to the state's statutes, the exemption is only for vehicles that are "self-propelled or towed … equipped to serve as temporary living quarters for recreational, camping or travel purposes and is used solely as a family or personal conveyance." In order words, you cannot use your recreational vehicle as a temporary shelter for an indefinite time in Oklahoma.
Therefore, before you decide to use your RV without getting a CDL because the federal law exempts you, remember to check your state's rules or the states you will be visiting for their statutes on RVs.
Do you need a CDL to drive an RV class A?
RVs come in different sizes and capacities. These sizes are classified into three for easy assessment: Class A, B and C. The capacity and size increase from A to C, with C being the largest.
RVs of class A are far from the GCWR value required for a CDL. Most can't tow above 5,000 pounds and accommodate about 3 or 4 people. Therefore, they do not require a CDL to operate.
Even some class C RVs do not require a CDL as they do not meet the 26,000 pounds mark. The CDL only becomes necessary when they are used for towing, carry more than the allowed number of passengers or include items that increase their weight.
What is the largest RV you can drive on a commercial driver's license?
The largest RV in the world presently is the Commander 8×8. It is about 40 feet long and can expand to give a second story. It is made to accommodate ten people and is fitted with luxurious household items and one of the best engine systems for an RV.
The Commander 8×8 weighs somewhat less than the limit required for a recreational vehicle to get a compulsory CDL. However, the license becomes mandatory when the car tows objects up to or more than 5,000 pounds. Also, the license is necessary if the driver gets some other additions that bring the total weight to somewhere above 26,000 pounds. With such robust vehicles, it takes knowing how to maneuver and keeping a safe speed to drive a car for maximum safety.
Do you need a CDL to drive a motorhome that is above 26,000 pounds?
A motorhome is a type of recreational vehicle that is self-propelled. The motorhome is often large as they are made to give a semblance of the appearance and comfort of an actual home within the vehicle. They are an excellent alternative for landed housing in areas where affordable houses are scarce, and rents are exorbitant.
Since CDLs are for those using their vehicles for commercial purposes, some states do not require you to have a CDL for a motorhome despite its weight. However, other states like Hawaii and Washington require you to get a CDL for your RV if its weight is over 26,000 pounds.
So, a CDL for a motorhome weighing above 26,000 pounds is only compulsory when you are in a state that deems necessary. Following federal law, the CDL is not mandatory for a motorhome above 26,000 pounds since it is used only for personal use. However, this only stands when the motorhome is at most the number of people it's supposed to carry, as speculated by the government.
Do I need a CDL to drive a non-commercial bus?
Non-commercial buses can be used for various things, as a convenience for regularly traveling large families and some religious bodies. Since they are not intended for commercial use, most drivers feel exempted from getting the CDL.
You can only get exempted from getting the CDL while driving a non-commercial bus if the bus design supports less than sixteen passengers or has a GVWR less than 26,000 pounds. Non-commercial buses that do not meet this requirement must have a CDL, even if it drives around empty most of the time.
How do I get a CDL?
Before you enroll for the classes that would help you qualify for the CDL, you should check other requirements, especially those specific to your state. You can get the information you need in your state's Commercial Driver's Licensing Manual, which you can download from the websites of certified CDL training schools.
Next, you must consider the vehicle you want to get and cross-check them with your state's statutes for recreational vehicles. You may qualify for an exemption and not know it!
Moving forward, you will have to enroll in the appropriate CDL class for your vehicle. You must pass the required tests to be considered for the license.
After passing the tests, you must take the necessary documentation to the relevant authorities as indicated in the manual. They will need you to undergo a physical examination and pass a background screening before you would be licensed. Some states have additional requirements, so you have to look out for that.
The cost of getting the CDL varies from state to state and can cost up to $90. It would be best if you also remembered that you would be required to renew the license after a certain number of years.
Please note if your intentions for your recreational vehicle are strictly for personal use, read the CDL manual carefully. Ensure you know your vehicle's weight and keep in mind the number of passengers you would likely be carrying at a time so you can properly check if the CDL is mandatory or if you're eligible for an exemption.
Our take
The commercial driver's license is mandatory for all commercial drivers, which includes you if you use your RV for commercial purposes. However, if you intend to use your RV solely for non-commercial purposes, you may not be required to get a CDL.
If your RV exceeds 26,000 pounds when weighed or tows more than 10,000 pounds, you must get the CDL. Before you conclude that you're exempted from getting the CDL, ensure you check your state's stand on RVs and licensing to make sure you get everything.
Is driving an RV dangerous?
If a driver is not adequately prepared, driving an RV can get dangerous. Since it is as big as a truck and varies in size, drivers of RVs need to take precautions and be careful while driving to avoid accidents.
Can I drive an RV with a regular license?
Yes, you can drive an RV with a regular license if it does not have a GCWR above 26,000 pounds. You also must ensure that your RV meets other conditions for driving without a commercial driver's license.
Can I drive an RV without a CDL?
You can drive an RV without a CDL if it does not meet the requirements for compulsory CDL licensing. The two main conditions are that it should not weigh above 26,000 pounds and it should not be used for commercial purposes.