Lexus ES 350 years to avoid — most common problems
Understand why you should steer clear of the Lexus ES 350.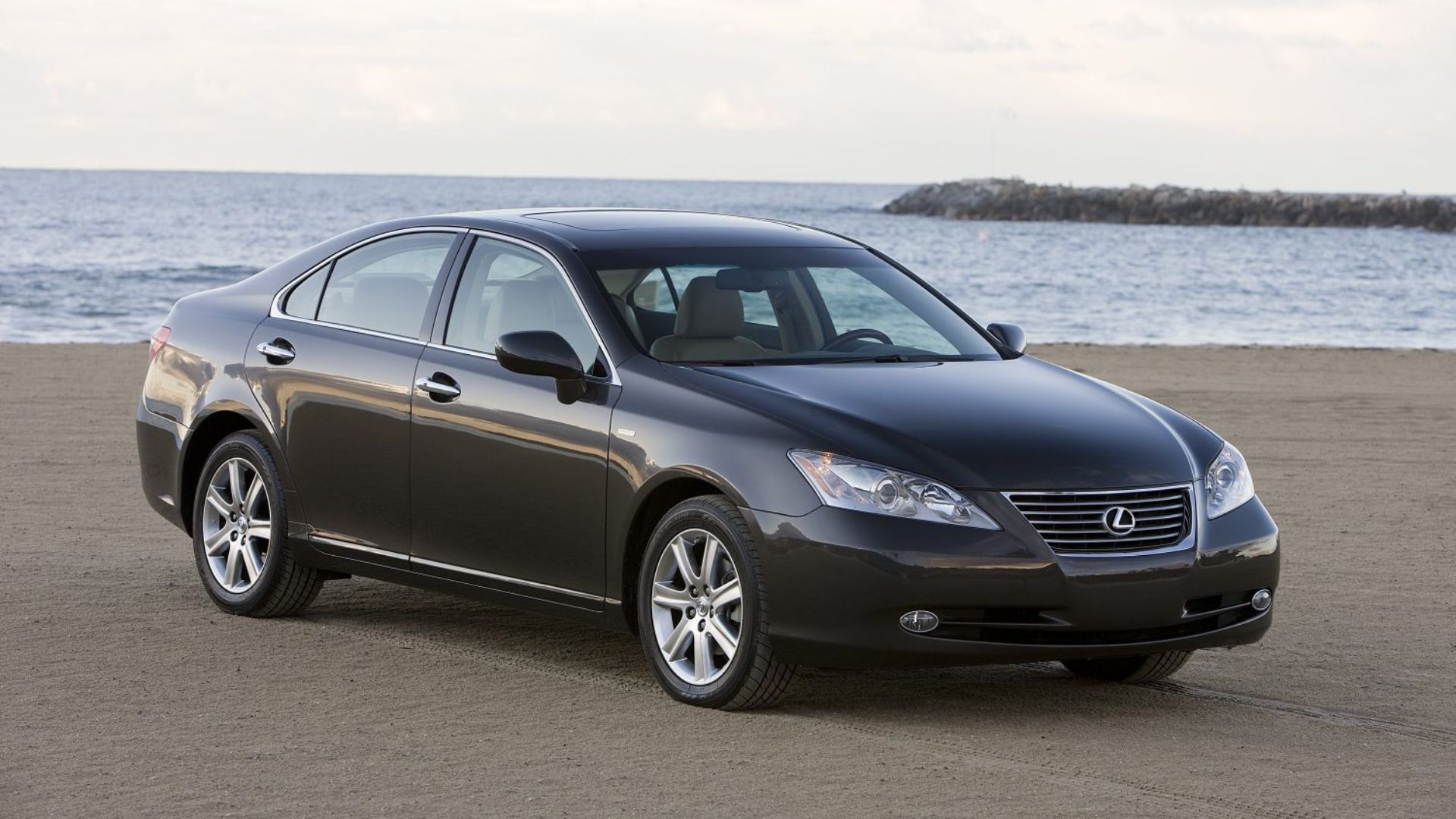 While in pursuit of a mid-sized executive sedan, you'd probably overlook Lexus ES. The truth is – the IS and GS models were a bit better marketed in some parts of the world, so the average driver may not even know about the luxury that the ES has to offer. It's a car that started as an alternative to Toyota Camry, but it swiftly took a turn toward being a distinctive ride.
The ES was always equipped with a V6 engine, mostly through the 3.0-liter and 3.3-liter displacement options. However, the ES 350 remains one of the most popular options with a 3.5-liter V6 that seems like a perfect blend of power and refinement. If you are looking into those, this guide on Lexus ES 350 years to avoid may help you skip the problematic model years and go straight for the best ones.
Why you can trust REREV's advice on which car model years to avoid: Our car experts look at official data, ask real drivers what they think, and talk to experienced mechanics to make sure our list is useful. This reliable info can make buying a car easier for you. Want to know how we do it? Find out more about our research methodology.
Most common Lexus ES 350 problems
When buying a luxurious executive-style sedan, you don't expect it to break down like a low-grade car and have many engine and transmission faults. Still, although the ES 350 is a great car overall with the expected reliability level coming from Lexus, it has its fair share of problems.
Some of the crucial issues that drivers have reported having with this model include oil leaks and a blown head gasket which is surely the biggest issue with this car. Thankfully, these issues were sorted out by the manufacturer, but the early model years should still be avoided for this matter.
On the other hand, we've found some minor complaints that you can simply deal with yourself in under a minute. For instance, there was a floor mat problem with the all-weather mats that could get in the way of the accelerator pedal in case they weren't tightened and attached to clips properly.
Lexus even issued a recall for this issue, so you can see that the car didn't have many major issues based on that alone. Another major problem was improper airbag installation and module faults, as well as a big issue with the optional forward collision avoidance system on some Lexus ES 350 models. Finally, there was a minor electronic stability control issue that also triggered a recall in 2016.
Oil leaks and head gasket problems
The most serious problem that certain ES 350 models have faced are oil leaks and head gasket cracks that sometimes caused oil and coolant to mix up and damage the engine internally. However, the 3.5-liter V6 used in the ES 350 is a rather reliable engine and drivers have reported it easily lasting over 200,000 miles.
So, what's the deal behind the oil leak problem? Well, things are not so simple here, since a blown head gasket or a head gasket crack could happen in any car if the driver fails to recognize the rising engine temperature. Overheating frequently leads to head gasket cracks and leaks, eventually causing a blown gasket.
It seems that some models were more prone to this issue than others, though, since there are much fewer driver complaints for 2010 and the following model years.
Airbag problems
Another crucial issue that could pose a safety risk while driving in a Lexus ES 350 is an airbag fault. Unfortunately, this one is a bit more persistent than the blown head gasket issue, since it reflected through a bit more model years. The issue first started with the 2007 model year when it was established that the inflator module may explode and cracked metal fragments could endanger the driver and passengers.
Also, the problem continued for 2010 and up to 2012 model-year vehicles with sudden SRS light flashes on the dashboard for no apparent reason. There's more to it since some drivers have reported that some lower-speed collisions didn't trigger the airbag inflation system. Overall, there were quite some troubles with the airbag system in ES 350 models, so it's best to avoid the 2007 to 2012 model years for this reason.
Accelerator pedal and equipment faults
If you thought that the floor mat issue sounds silly, we get you completely. It doesn't seem like a serious issue, but you can see that things are not so harmless after all due to Lexus recalls. If the floor mat gets stuck under the accelerator pedal, it may prevent the driver from properly pressing the gas.
So, you should at least check the clips and see if the floor mat is properly tightened if it's a factory-set mat by Lexus.
Driving assist system issues
Finally, there were two problems with the driving assist systems in Lexus ES 350 over the years – the issue with a stability control system, and the forward collision avoidance system. Both these issues were characteristic of the 2016 and 2017 Lexus ES 350, and these are serious issues as well.
The ESC system fault may prevent the driver from getting the proper traction on slippery roads, while the FCS fault could trigger sudden brake engagement. So, these pose safety threats and they shouldn't be taken lightly. Luckily, the recalls in 2015 and 2016 dealt with these problems.
Which Lexus ES 350 years to avoid?
After going through the main faults of the Lexus ES 350 over the years, it's time to discuss the exact model years that faced the most problems. Some of the worst model years include 2007, 2008, and 2015, but we'll go over them all in detail to help you avoid the problematic editions.
Lexus ES had a 3.5-liter engine on offer from the fifth generation of the ES as a model, so the earliest model year for the ES 350 is 2006.
Fifth-generation Lexus ES (2007-2009 model years)
The fifth generation of the ES is the first one to feature the 3.5-liter V6 engine, and some troubles started as soon as the model was released. Without a doubt, the most serious issue was with the complaints about oil leaks and the blown head gasket.
Besides, there were also some reported issues with interior materials, and these were mostly associated with the 2006 and 2007 ES. It's not a problem that's specific for this model variant, but for the whole ES lineup regardless of the engine. Drivers reported melted dashboards and similar damage in the door area, and that's a disappointing issue to deal with when driving a luxury-class car.
Sixth-generation Lexus ES (2013-2016 model years)
The following generation came with significant improvements in terms of engine construction and the quality of interior materials. So, the ES 350 didn't have any oil leaking or melted material issues, but new problems had to arise. Out of all the sixth-gen ES model years, 2015 is the worst one for the ES 350 variant.
It had a lot of electronic and software issues that caused sudden activation of the forward collision control system and the ABS malfunction. On top of that, there's the airbag situation that affected the early sixth-gen ES model years. These issues were properly sorted out for the seventh generation, and the 2017 model year as the final production year of the sixth gen.
Best Lexus ES 350 years
Regardless of the listed problems, to say that Lexus ES 350 is a reliable car is an understatement. It's a great executive ride and except for the engine issues that were fixed for the 2010 model year, you won't have to deal with a lot of repairs.
It still comes in handy to know about the best model years to cut the worries, so our team wanted to make things easy for you with this list:
2010 Lexus ES 350
2012 Lexus ES 350
2017 Lexus ES 350
2018 Lexus ES 350
2019 Lexus ES 350
2020 Lexus ES 350
2021 Lexus ES 350
2022 Lexus ES 350
If you wish to avoid all the problems that came associated with this model, it's a safe bet to go with the 2017 model year if you can afford it. it finally got free from any driving assist system faults and airbag issues, while the 2018 and 2019 model years also proved to be among the most reliable.
We can also recommend the 2010 ES 350 if you wish to go for a fifth-gen model since this one had a revised engine block without the oil leak issues.
Is the Lexus ES 350 worth buying?
To give you a definitive answer – yes, Lexus ES 350 is worth buying as a used car, considering the affordable price of the earlier fifth and sixth-gen models. It's a car that has all the luxurious interior features of a premium car and the 3.5-liter V6 offers silky-smooth acceleration and solid performance.
The only problem is that engine repairs could cost even more than $4000, so it's crucial to follow this guide for years to avoid and grab the most reliable version.
Which year of Lexus ES is the most reliable?
The 2017 Lexus ES is considered to be the most reliable Lexus ES 350 model year, while the 2018 and 2019 have also been appraised so far.
How long will a Lexus ES 350 last?
If properly maintained, a Lexus ES 350 can last from 200,000 to 250,000 miles without an engine repair.
How reliable is the Lexus ES 350?
Lexus ES 350 is a reliable car according to the NHTSA driver complaints with problematic 2006 to 2009 model years that should be avoided.