Battery discharge warning – why is it on and how to fix it?
Stay vigilant about battery discharge warnings to safeguard your electronic devices.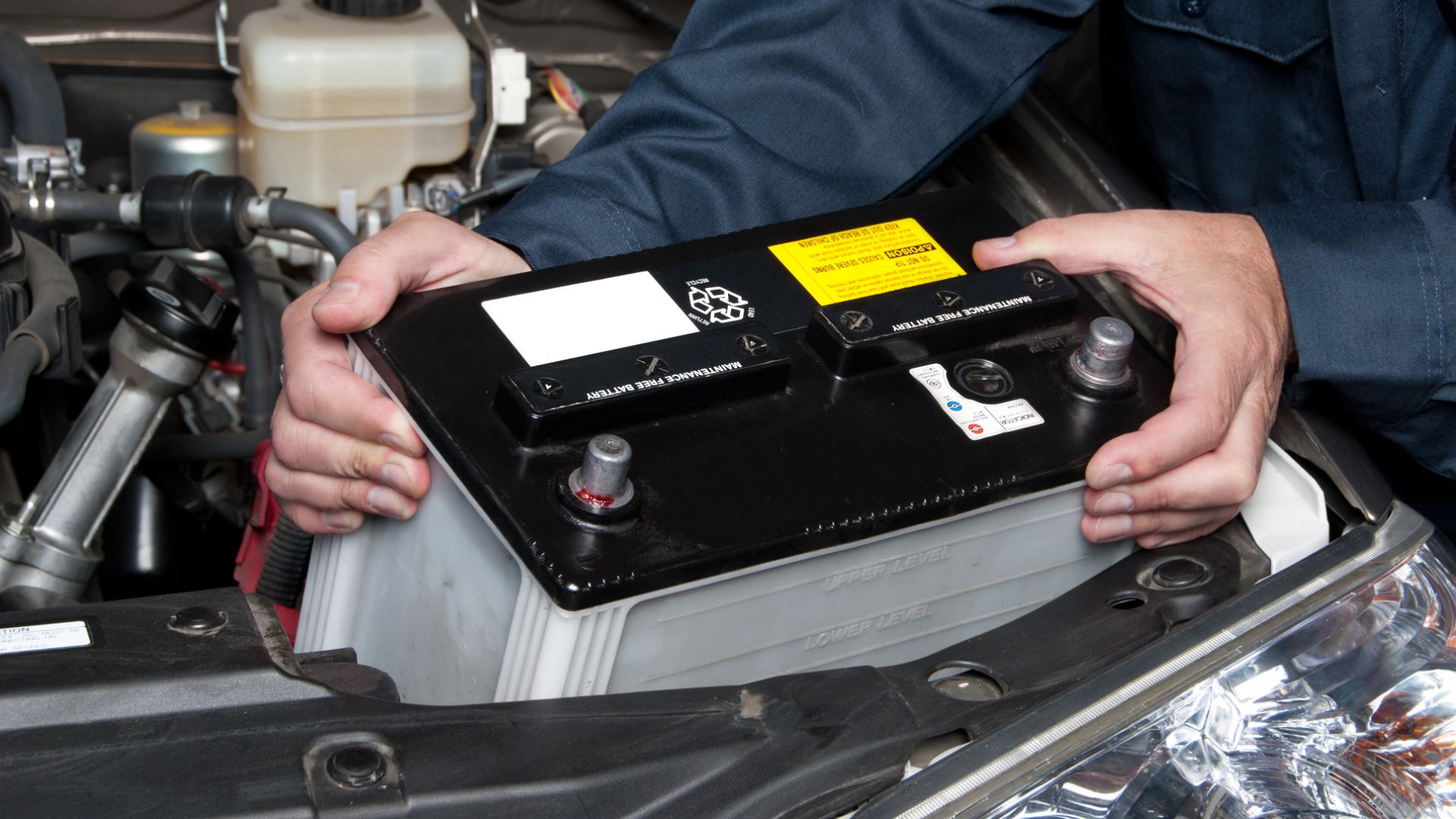 Maintaining your battery capacity is crucial for powering your car's electrical features. So, it's no wonder many drivers panic once the battery discharge warning appears on the dashboard or infotainment screen.
A battery discharge warning means that your battery tends to discharge faster than the alternator charges it. It doesn't necessarily have to do with a bad battery – it can be several reasons, including a worn-off alternator, bad starter motors, or your bad habits. In this guide, we'll discuss all the potential reasons behind the warning and the steps you can take to have it checked and fixed.
Meaning of car battery discharge
The battery discharge can be a big issue since your battery won't be working properly to power all the electrical features. Still, although it can be a consequence of a bad battery that needs replacement, it's not the only possible scenario.
It can simply mean that the battery didn't have enough time to charge while you were driving. So, once you shut down the engine, and start it again after a while, the warning might still be present. You might not know this, but the battery charges every time you start your engine.
For you to be able to use all the electrical features like headlights, mirror settings, A/C, and heated seats, the alternator has to power the battery first. It sends an electric charge to the battery, which then powers all of your car features.
So, having a bad alternator can be one of the reasons why you keep getting the battery discharge warning.
What causes battery discharge?
Battery discharge can be caused by frequent usage of electrical components while the engine isn't running, bad battery, bad alternator, or a parasitic draw. Of course, leaving a major electricity-drawing source like the headlights on could completely drain your battery.
However, other similar things could happen while you aren't driving your car. For instance, it's possible to leave the radio on or the glovebox light on some vehicles, and it could cause a battery discharge while you are not there. Next time you get in your car, it might struggle to start and you could see the battery discharge warning on the dashboard.
Any electrical failures might result in a parasitic draw, which is when a car feature keeps draining the battery even while the engine isn't running. As we mentioned, the alternator charges the battery while you are driving, but with the engine off, there's nothing to power it and the battery drains.
Short drives can result in battery discharge
If you take frequent short drives while using too many electrical features, it could discharge your battery faster than it's able to recharge. Especially during the cold winter days, you might be using features like heated seats and climate control while the battery can't hold its charge properly due to the temperature.
So, using all of these features and driving for about 10 or 15 minutes could cause your battery to discharge. One thing you could do about it is let your car run for about 45 minutes or an hour, so the alternator can charge the battery properly before taking another short drive.
What happens when a battery becomes discharged?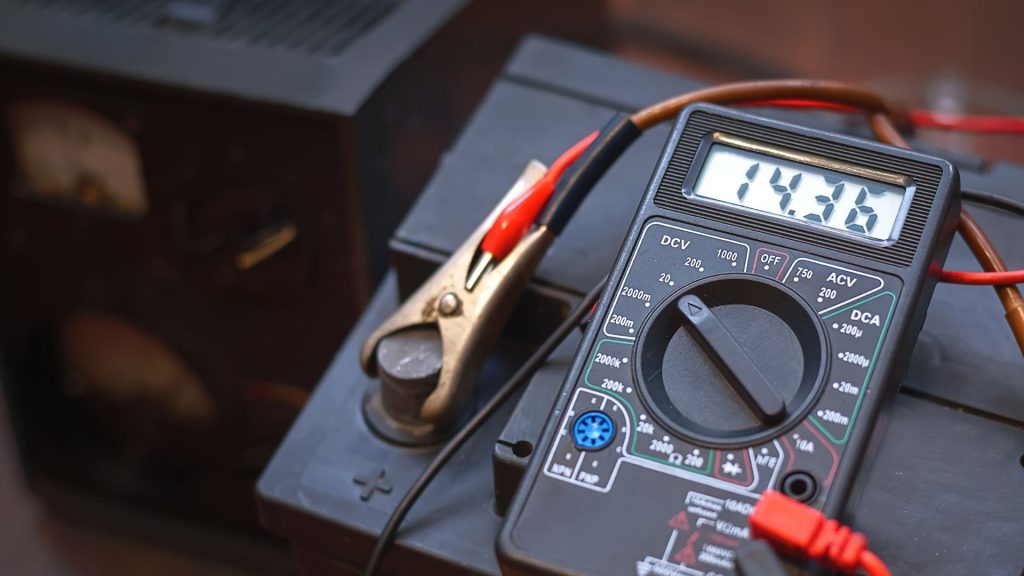 When your car battery becomes discharged, you might struggle to start the car or use all of its electrical features properly. The lights may become dimmed and it might take longer to pull the windows down. In the worst-case scenario, the battery will die, and you'll have to replace it with a new battery.
To prevent it, you can try a few simple solutions like running your car longer to let the alternator charge the battery or using a portable battery charger.
How do you fix a discharged car battery?
You can fix a discharged battery by taking a look into starter motor circuits and alternators, jumpstarting the battery, or recharging it. If you notice faint interior lights and struggle to start the car, you could solve the battery discharge issue by having a mechanic examine your starter and alternator.
If, however, that's not the source of the discharge, you can jumpstart the battery, and the alternator should properly charge it afterward. To do this, you'll need a set of jumper cables and a vehicle with a fully-charged battery. Still, sometimes the battery discharge problem gets so serious if a battery is too dead to jumpstart.
Charging a battery with a portable charger is also something you could try since you can give the battery that additional electricity kick. After charging it with a portable charger and starting the engine, the alternator will have an easier job giving an electrical charge to the battery. Sadly, if none of these steps work, your only hope is to replace the battery with a new one.
How long does a car battery discharge?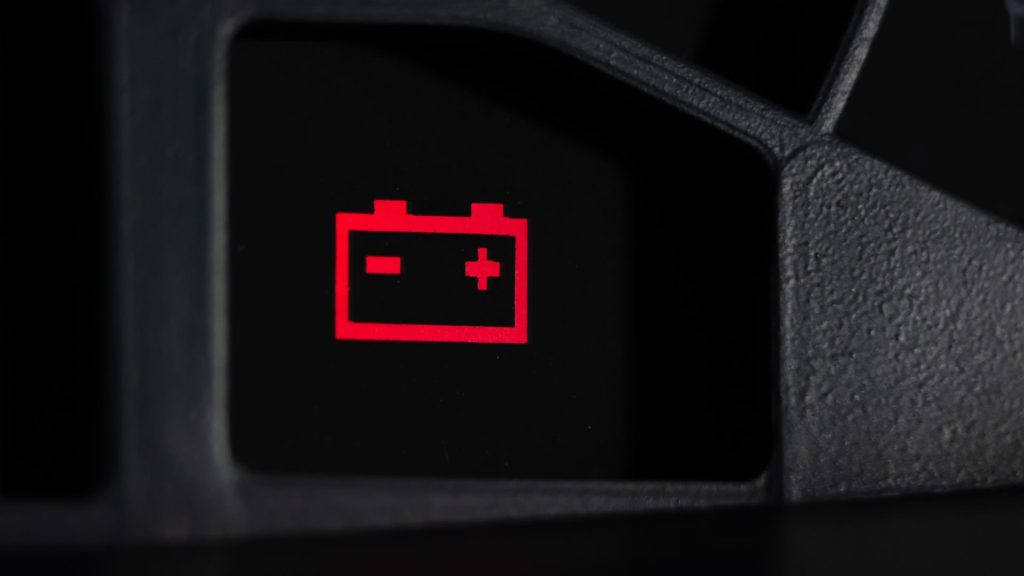 Depending on the battery capacity and the amount of parasitic drain, your battery will discharge in 15 to 50 days once the discharge starts. If you leave your car with a battery discharge parked, it will discharge completely in a week or a few days more.
So, if you notice the battery discharge warning light, you should examine it and fix the issue before your battery drains completely.
How fast can a battery discharge?
If you have a brand new battery that starts draining due to parasitic draw or other reasons, it can discharge within two or three months. It's because a fully-charged battery needs less charge from the alternator, so even frequent short drives won't drain it rapidly.
However, if your battery isn't new, it can discharge as fast as within 10 days. In case you leave your car in the parking lot with the headlights still on, the battery can discharge until the next morning. It's due to electrical capacity that's only drawn from the battery since the alternator can't charge it with the engine off.
What are the signs that your car needs a new battery?
If you successfully jumpstart a discharging battery only to see the warning light still on, you'll need to replace your battery with a new one. Also, if the battery gets completely discharged, you might just hear a clicking noise when trying to start your car.
It's a clear sign that your battery has completely drained, and that you should get a new one instead. Finally, you can observe the electrical accessories including headlights and interior lights, and if they stop operating, chances are that you have a dead battery.
Our take
Overall, you should get the battery inspected as soon as possible once you see the battery discharge warning displayed. It can be just due to poor installations between the electrical components like starter motors, or a serious parasitic draw issue.
Either way, you won't have much time to deal with it once your battery starts discharging, It's better to run your car for more than 30 minutes to keep the battery charged by the alternator to prevent excessive discharge.