How often should I rotate my tires? – a detailed guide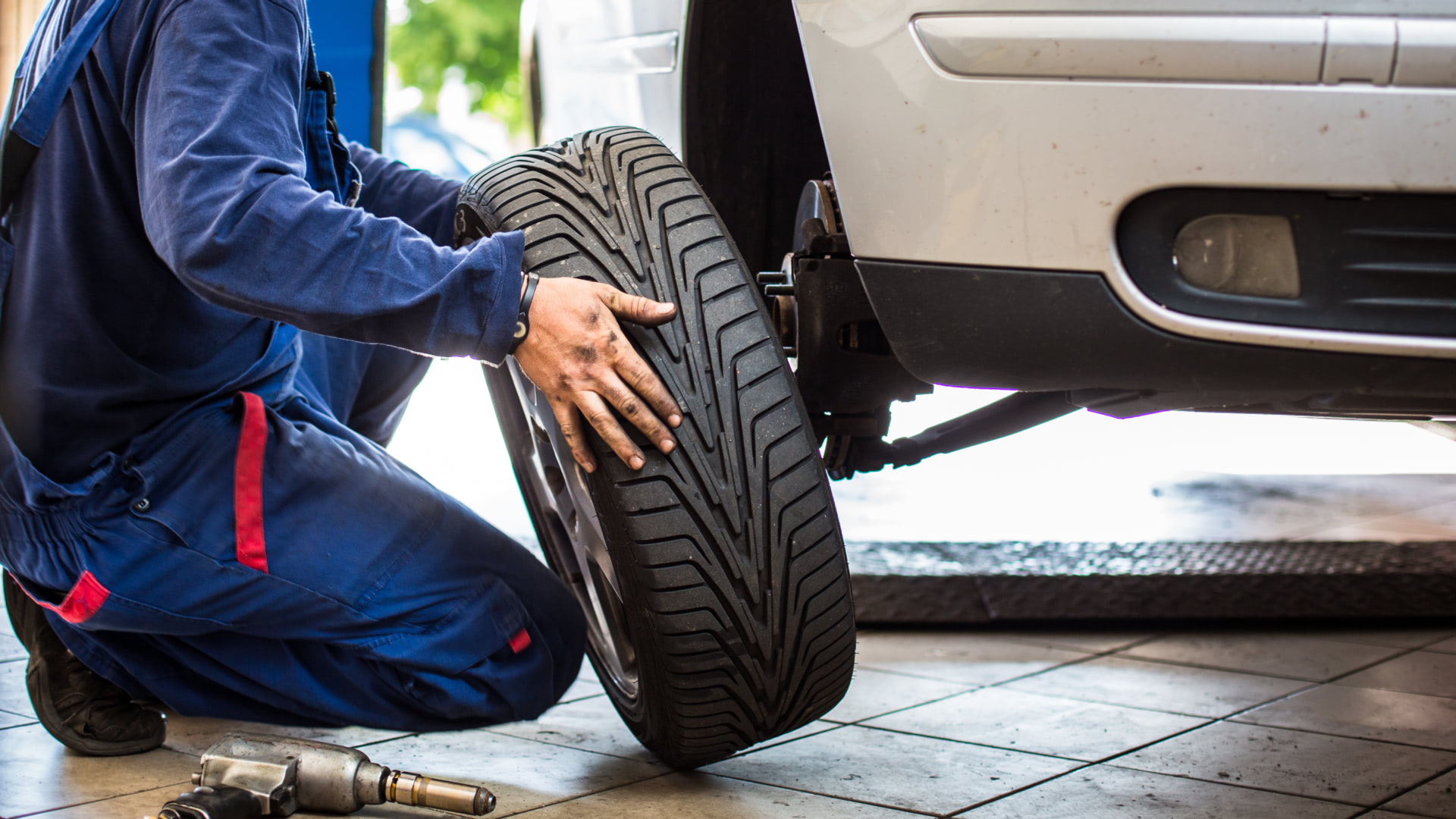 If you just bought a set of new tires and would like to keep the tread wear spread evenly, there's one big question you might ask – how often should I rotate my tires? You should rotate your tires every 5000-8000 miles, or at least once in every 6 months.
Based on the research conducted by the National Highway Traffic Safety Administration (NHTSA), an average US driver passes between 12,000 miles and 14,000 miles per year. So, if you tend to spend a lot of time in your vehicle, you'll want to rotate the tires twice per year to achieve even tread wear. Still, there's much more to tire rotation than meets the eye, so we'll lead you through the essentials.
Importance of tire rotation
Tire rotation isn't just some random action that you should take because your mechanic says so. It's important both for your driving experience and for on-road safety. The biggest issue caused by insufficient tire rotation is uneven tread wear since all the other issues develop from it.
Think about front-wheel drive and rear-wheel drive cars as an example. If you are driving such a car, tires on one side of the wheelbase will simply be wasted much faster than the other two tires. Front-wheel vehicle drivers rely on the front wheels to do most of the job in braking, steering, and traction as the torque power kicks in.
Even so, most drivers are concerned about the time, so they wonder about how long a tire rotation takes. That should really be the least of your concerns since not rotating the tires timely could lead to excessive wear of other tires.
So, if you don't rotate the tires, you might end up having two burned-out tires up front. Not only would it put you in danger in terms of driving safety, but you would also have to buy a new set of tires much faster. Either way, even AWD vehicles require tire rotation, so you can spread the load capacity and tread wear evenly across all 4 tires, and maximize their tread life.
Tire rotation benefits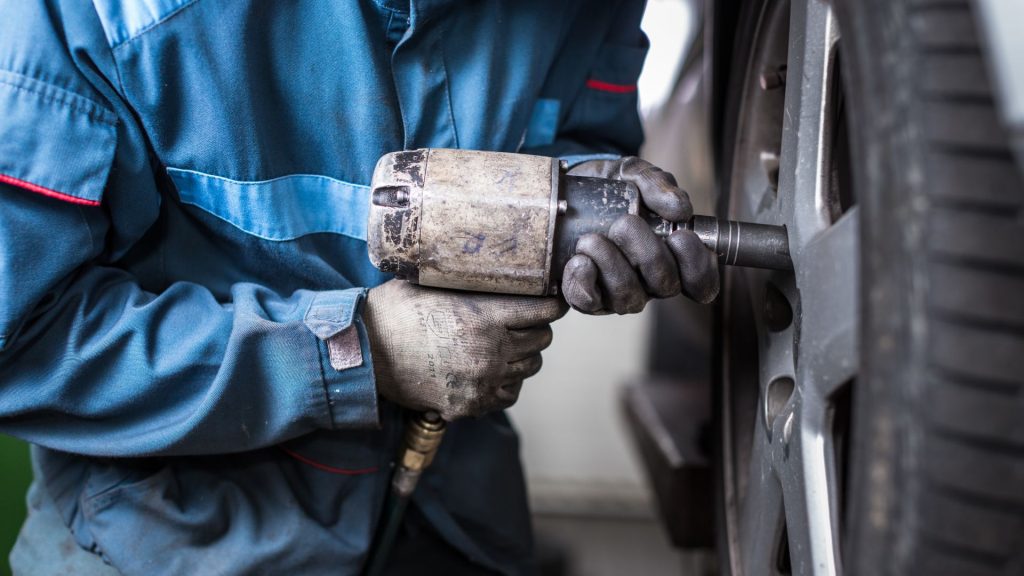 There's no doubt that tire rotation serves an important role in tire preservation. However, there are many other benefits that you might not have thought of by thinking about tire rotation. Here's a list of some of the main benefits as considered by our team:
Improves tire balance
Prevents hydroplaning
Increases snow and ice traction
Reduces tread wear caused by friction
If you don't rotate your tires on time, you might end up with tires on one side of the wheelbase being much more wasted than the others. At this point, your overall traction performance could be poor even with relatively new tires.
You would have to get a new set instead of simply rotating the tires and enticing even wear on all 4 tires. What's more, there comes the risk of hydroplaning in case you don't rotate the tires on time. It's when your vehicle loses the road grip under a layer of accumulated water, especially during heavy rain. If the tread blocks on your tires are eaten up, features that protect you from hydroplaning also fade away.
By rotating tires on time, you keep the siping and biting edges sharp and ensure a much safer ride. The same goes for snow and ice traction since you'll need aggressive tread blocks to avoid getting stuck in the snow.
Can tires be rotated too often?
No, tires can't be rotated too often, so it never comes too soon as a part of your tire maintenance. You still shouldn't experiment too much by rotating the tires every month or so, as it's perfectly fine to do it every 5000 miles and still be even early.
You can't damage the tires by rotating them too much, and by following the rotation instructions proposed by the manufacturer, you should hit the mileage mark stated on the warranty. It's best to rotate both front tires for the rear ones, especially if you drive a front-wheel drive or rear-wheel drive car.
Are tire rotations necessary?
Tire rotations are necessary if you aim to preserve the tread for as long as possible and to maintain maximum driving safety. Heat buildup and friction created by powerful torque kicks and driving at high speed can make the treads wear off more quickly.
For instance, an RWD car easily gets rear tires worn off if you fail to rotate on time, and the sporty driving style adds up to it even more. So, it's important to rotate tires on time both for your safety and to get better mileage out of each tire set.
What happens if you never rotate your tires?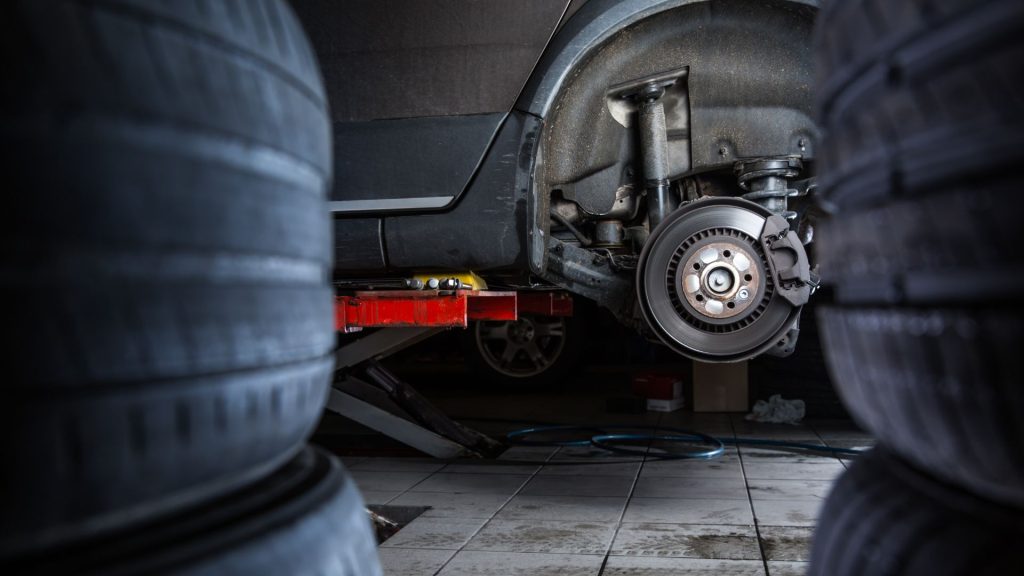 If you never rotate your tires, the mileage you can expect from the tire set gets reduced. In some cases, you can expect to drive half the distance you would pass if you rotated the tires on time. So, it's not something that should be taken lightly. You may notice a rapid tread depth reduction that may cut the tire's estimated life span in half.
Driving imbalance also occurs, so you might end up having difficulties in terms of traction on wet and snowy roads. If you never rotate the tires, you might end up having to replace the front tires within the first 30,000 miles on FWD cars, even with all-season tires that can withstand much higher mileage.
How long will tires last if not rotated?
Your tires will last at least 10% less if not rotated when compared to the mileage you would be able to pass with timely rotation. However, depending on the driving style and road conditions, tires without proper rotation, your tires could last as little as 30,000 miles.
There's no exact way to calculate the mileage you can pass with tires that were never rotated, but you'll certainly sacrifice at least some mileage. It's also possible that you'll burn the drive wheels much faster than idle wheels. For example, if you have a rear-wheel drive car, you might burn the rear wheels in 20,000 miles, while the front wheels could last up to 60,000 miles.
Still, you'd have to buy at least two new tires this way, and it's much easier to just rotate the tires on time and prevent this scenario.
You risk tire punctures without timely rotation
One of the greatest dangers of failure to rotate your tires on time is punctures. Let's be real – getting a new set of tires isn't cheap, and you should do whatever you can to improve the tread life. In that light, getting a punctured tire is even worse than other consequences of inadequate rotation.
It's due to tread blocks becoming too thin that you might end up getting a punctured tire after driving over a rock, road bruise, or a piece of glass. By rotating tires on time, you'll spread the tread wear evenly and avoid having one tire with treads wasted much more than the others.
Our take
Ultimately, we hope that this guide helps you answer a frequent question -"how often should I rotate my tires". Now you know that without rotating tires on time, you could end up having to buy a new tire set or at least two new tires much faster than you normally would.
It's not only that, but you also put yourself in danger by reducing the wet and snow traction performance of your vehicle with wasted treads. So, tire rotation is much more important than it seems, and you should try to do it at least every 7000 miles.