How long do car inspections take?
Estimate the time required for car inspections.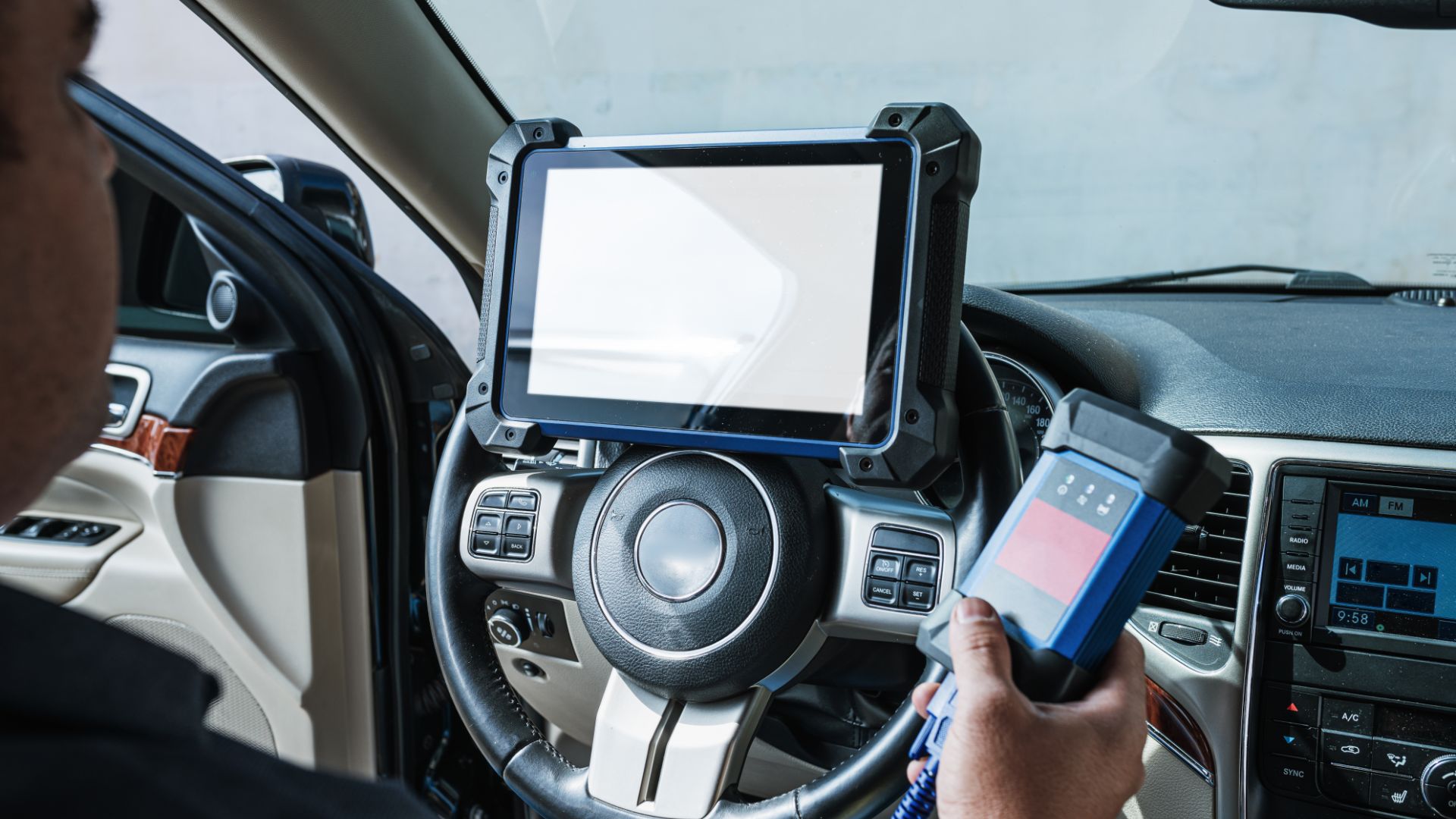 As a driver, you may need to have your car inspected regularly, depending on the rules and road safety standards of your country. In the U.S, several states have different rules and regulations related to car inspection.
Car inspections are a vital aspect of buying and selling vehicles. If you are purchasing a new or used vehicle, an inspection is necessary. You might be wondering: how long do car inspections take? Well, this depends on your state, the inspection agency, and the skills of the inspection workers.
Some states require a new car to undergo safety inspection or at the time of selling an older car. You should go for an authorized agent to carry out the inspection. Few auto servicing shops offer car inspection services, but it is essential to check their reputation before bringing in your car.
When is a car inspection required?
Each state has different requirements for the intervals you need to go through car inspections. Some states require specific examinations like emission tests.
However, if your state does not require a car inspection, it is still a great idea to get one at least once a year. This will ensure that there isn't an underlying issue with your vehicle, even if everything looks good.
Types of car inspection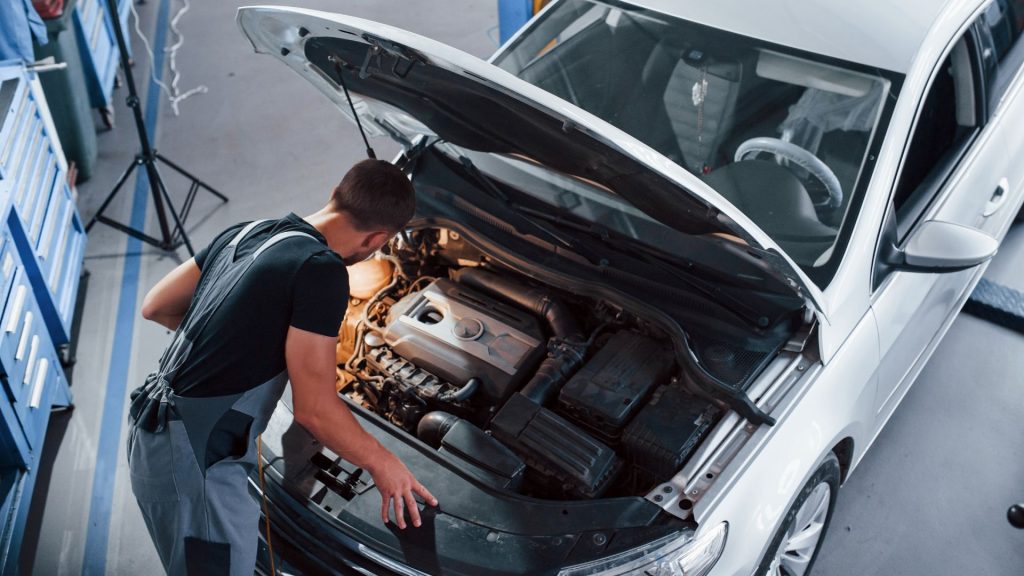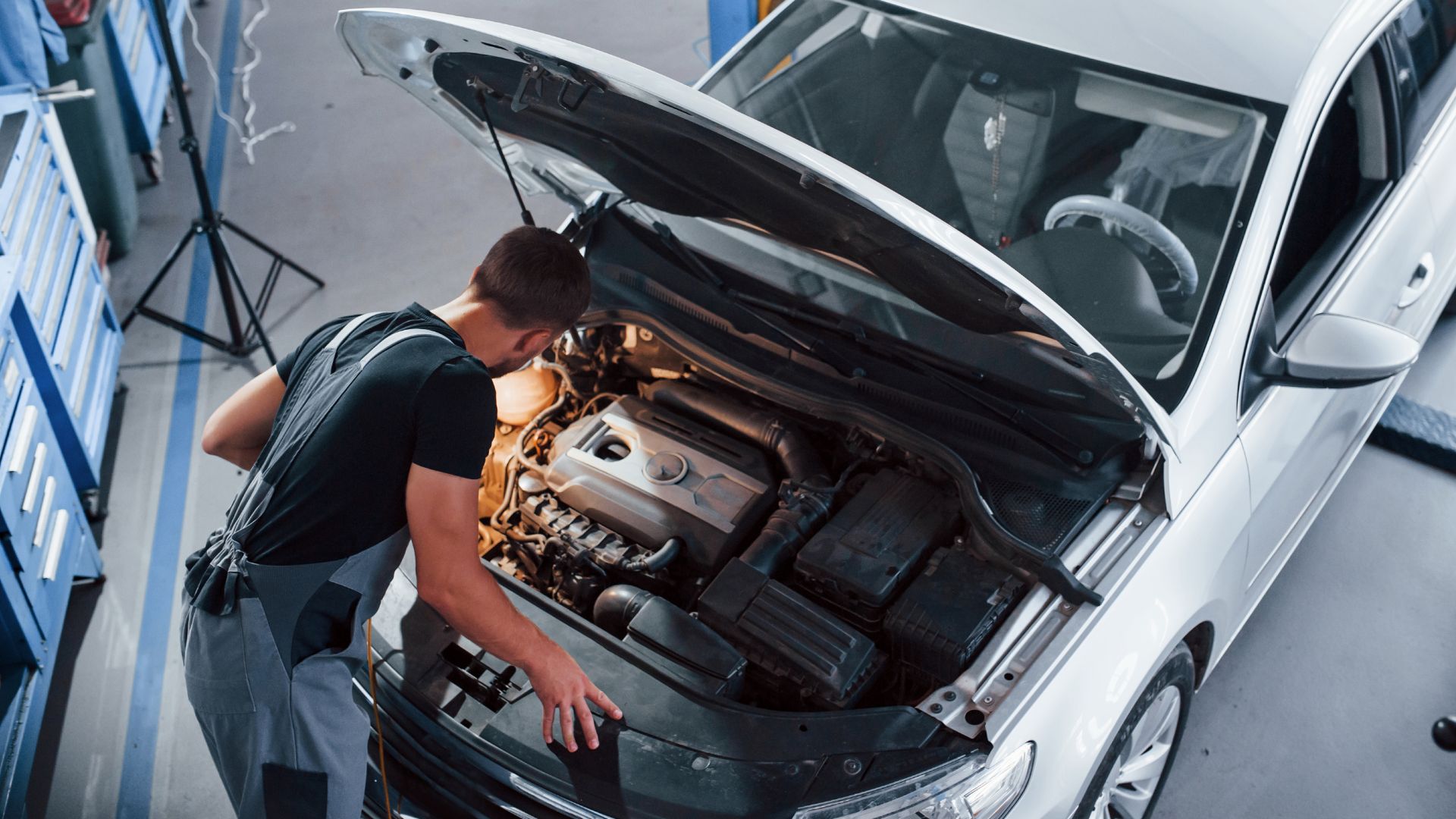 There are three types of car inspections, and they include;
Safety inspections
A car infection for most drivers means a safety inspection. It involves having a professional mechanic in a state-certified shop or facility to view systems that can affect the ability to operate safely on the road.
Some common inspection points include the brakes, steering, tires, exterior lighting, windshield, suspension, wipers, mirrors, exhaust, and fuel system. A safe car is of great importance to you and your passengers, pedestrians, and other drivers on the road. Getting your vehicle checked thoroughly by a technician will help avoid costly repairs.
How long does a safety test take?
A safety test can be more sophisticated as it involves more components. It takes a longer time to finish. A safety test can take an hour or more, depending on your state's requirements.
Do you have the necessary paperwork?
Different states have different rules, but some paperwork is typically required before a car inspection.
Certificate of vehicle registration
Letter from your state's department of transportation or other offices that regulates car safety.
Prior inspection test report
Renewal notice, which is usually received through email, eNotify, or mail.
Before any work is performed to bring your vehicle in compliance with the safety regulations, you will receive a written estimate.
What happens if your car fails the safety test?
If your steering, lights, seatbelts, tires, brakes, and other components are not functioning correctly, you will receive a FAIL grade. Repairs will have to get done, and your vehicle has to be retested before you can renew your car's registration.
Emission test
Selected shops and state stations perform an emission test to ensure your car's emissions are not excessive. An emission test inspection includes checking the dash for warning lights, conducting a shifter test to check tailpipe emission for extreme levels of pollutants, and scanning for trouble codes related to emissions systems.
Through regular wear and tear, your car's emission control system can become less efficient. Pollutants like carbon monoxide, hydrocarbons, and nitrogen oxides can exit into the air and damage the environment. In case of an evaporative emission system leak or problems with the catalytic converter, your emissions test results may be bad.
How long does an emission test take?
The Emission test usually takes about 15-30 minutes. Any state can set its requirement since there is no standard federal test. The longer the list of requirements, the longer the test duration.
Do you have the necessary paperwork?
Some of the paperwork typically required for an emission test include;
Prior inspection test report
Certificate of vehicle registration
Renewal notice which you should receive via email, eNotify, or mail.
It is crucial to check with your state's environment agency for a current list of required documents before going for the inspection.
VIN inspection
In some states, a VIN inspection is required before tilting a car for the first time or after the purchase of a vehicle. A VIN check is usually performed during the annual safety inspection.
The purpose of the VIN check is to ensure the VIN of the vehicle matches the vehicle ownership information. It also prevents drivers from neglecting safety and tilting requirements. It is crucial to inspect a used car before purchasing it. While performing a VIN check, you can find out what options was the car ordered with and that may also affect the resale price of the car.
A professional technician uses the vehicle identification number (VIN) to analyze the vehicle's history and to ensure its odometer and accident history are accurate. It also helps to verify that you are purchasing a car in good condition.
What does a car inspection cover?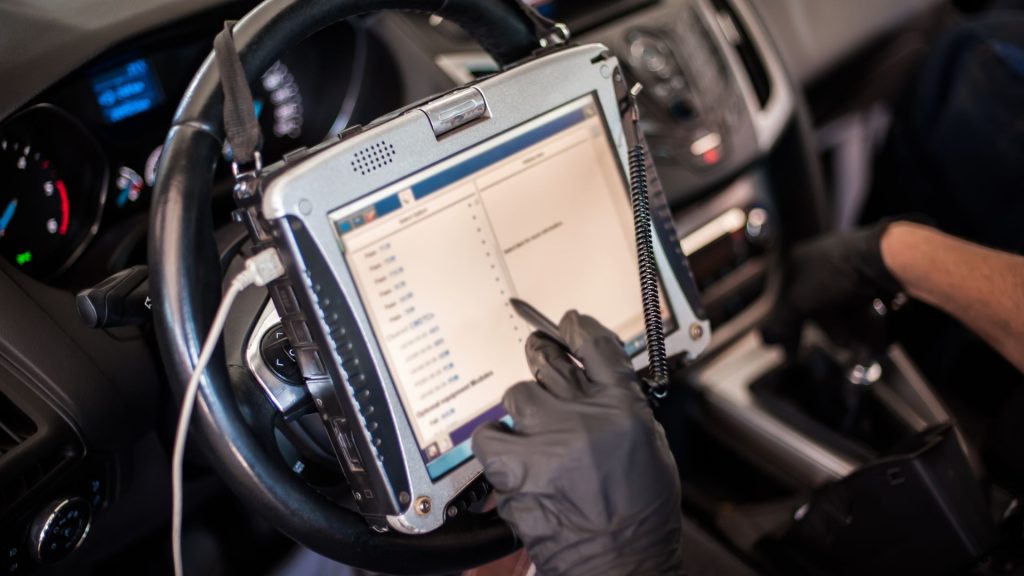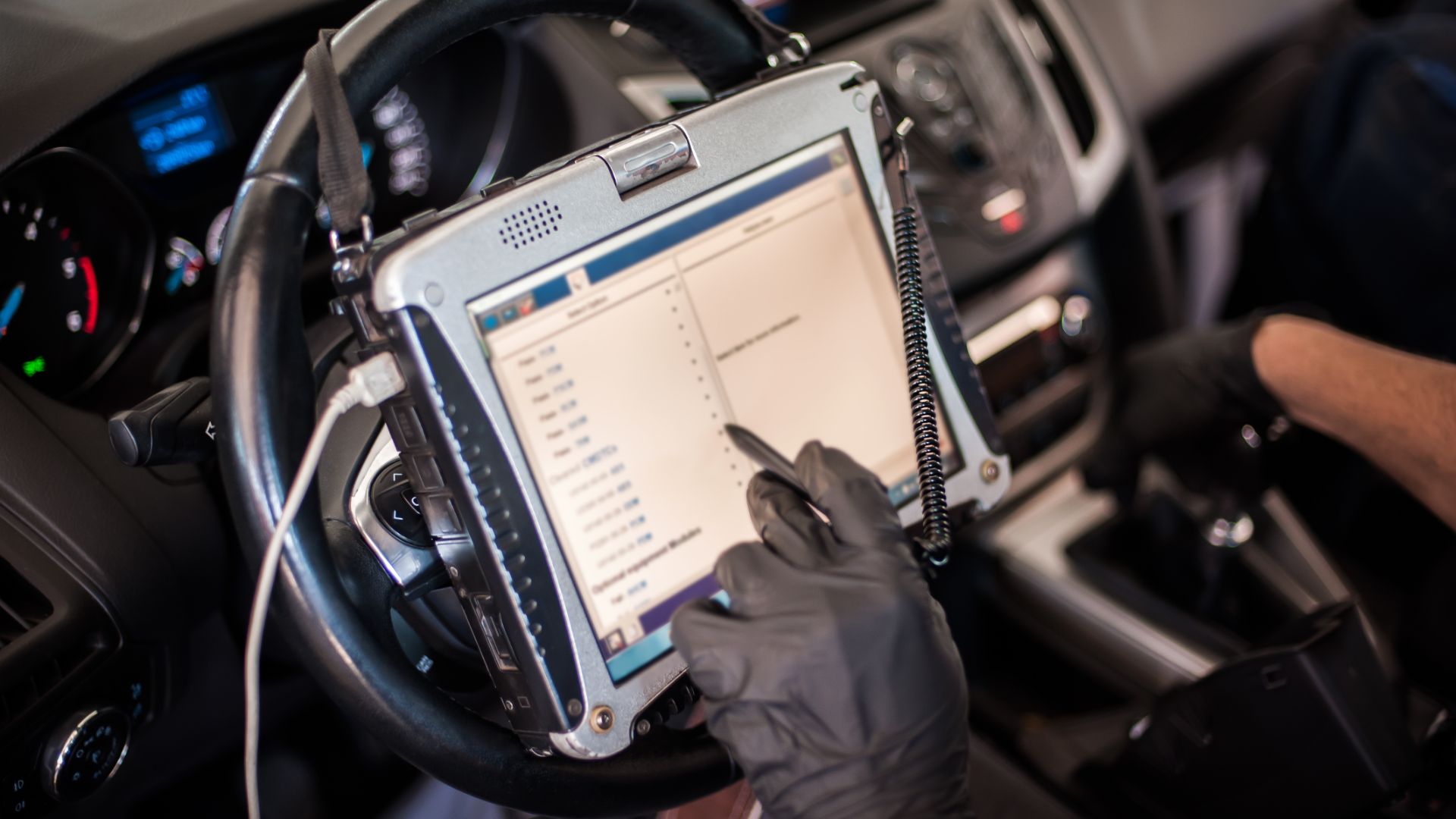 Some of the areas covered by car inspection include;
Interior components
During a typical car inspection, a professional technician will inspect specific interior components of your vehicle, including safety equipment and electronics. This inspection is simple and usually takes about 5-10 minutes.
Some items covered during the interior inspection include brakes, clutch, engine, chassis, steering wheel, and steering column. The brake pad inspections are carried out to determine if they require replacement, and the brake pedal inspection gets done to check if it goes too low on the floor.
Exterior components
Car inspectors usually check the license plate to ensure it is appropriately fastened and adequately lit. They also inspect the windshield and windows to determine if some cracks or chips might limit your visibility.
The technicians also check the windows, wiper blades, and doors to ensure they are operating correctly and do not have any damage. They also inspect the exterior lights and blinkers to make sure they are working perfectly and do not require a replacement.
Smog Test
A smog test is used to document the measured vehicle emission and indicates if they are within acceptable levels according to the regulations. It helps to record the measured carbon monoxide, hydrocarbons, and nitrogen oxides to determine if the vehicle passes or has failed the smog test. Depending on your state's processes, the smog checklist can vary with the following types.
On-Board Diagnostic (OBD) inspection
This test confirms the data from the vehicle's internal emission diagnostic system and ensures the malfunction indicator and check engine lights are working appropriately.
Acceleration Simulation Mode (ASM) test
This test is used with cars that do not have an OND system installed. It is a tailpipe sensor and a dynamometer to simulate driving conditions to measure the car's emission.
Two-Speed Idle (TSI) test
This test monitors exhaust emissions when the engine is idling at a low or high speed.
Test Drive
The car inspector will need to take your car for a test drive. This is to see how well your vehicle takes turns and brakes. Most inspectors usually go around the block. To pass the test, your car must pass every step.
The test drive will help establish your vehicle's safety under practical operating conditions. Before the test drive is carried out, a pre-trip inspection is performed to catch some vehicle issues proactively and to avoid unscheduled disruption while the car is running.
The pre-trip inspection checklist is the tool for conducting a thorough inspection of cars to catch problems that may deem the vehicle unfit for running. It is used before the vehicle's operation to reduce the risk of road accidents and to conform to regulations.
The road test helps to evaluate the mechanical safety of the vehicle to pass car inspection. It thoroughly observes the following defects.
Defective brake system
Conditional assessment of repair works
Growling noise produced while the vehicle is running and mechanical errors.
Why should I have my car inspected?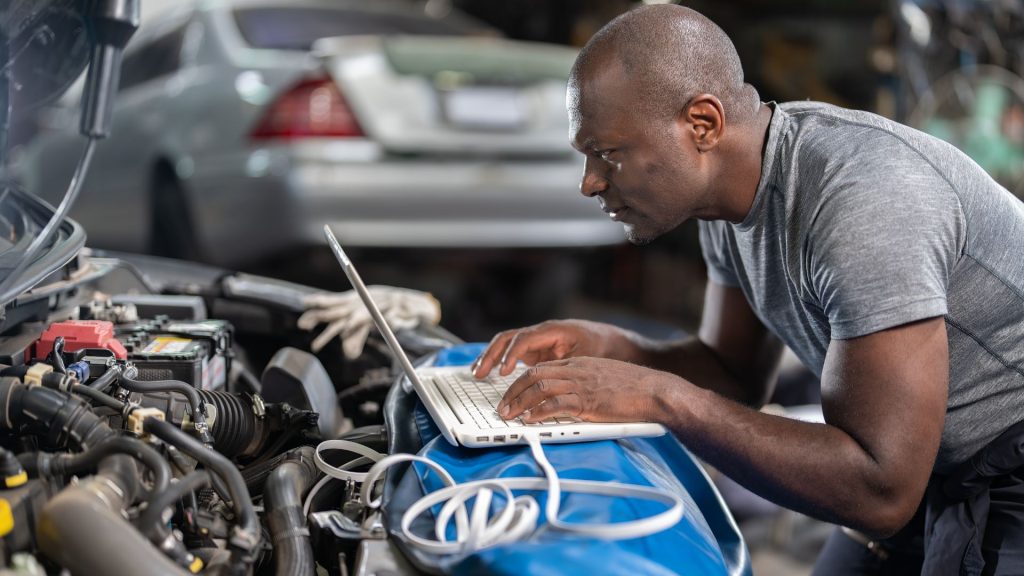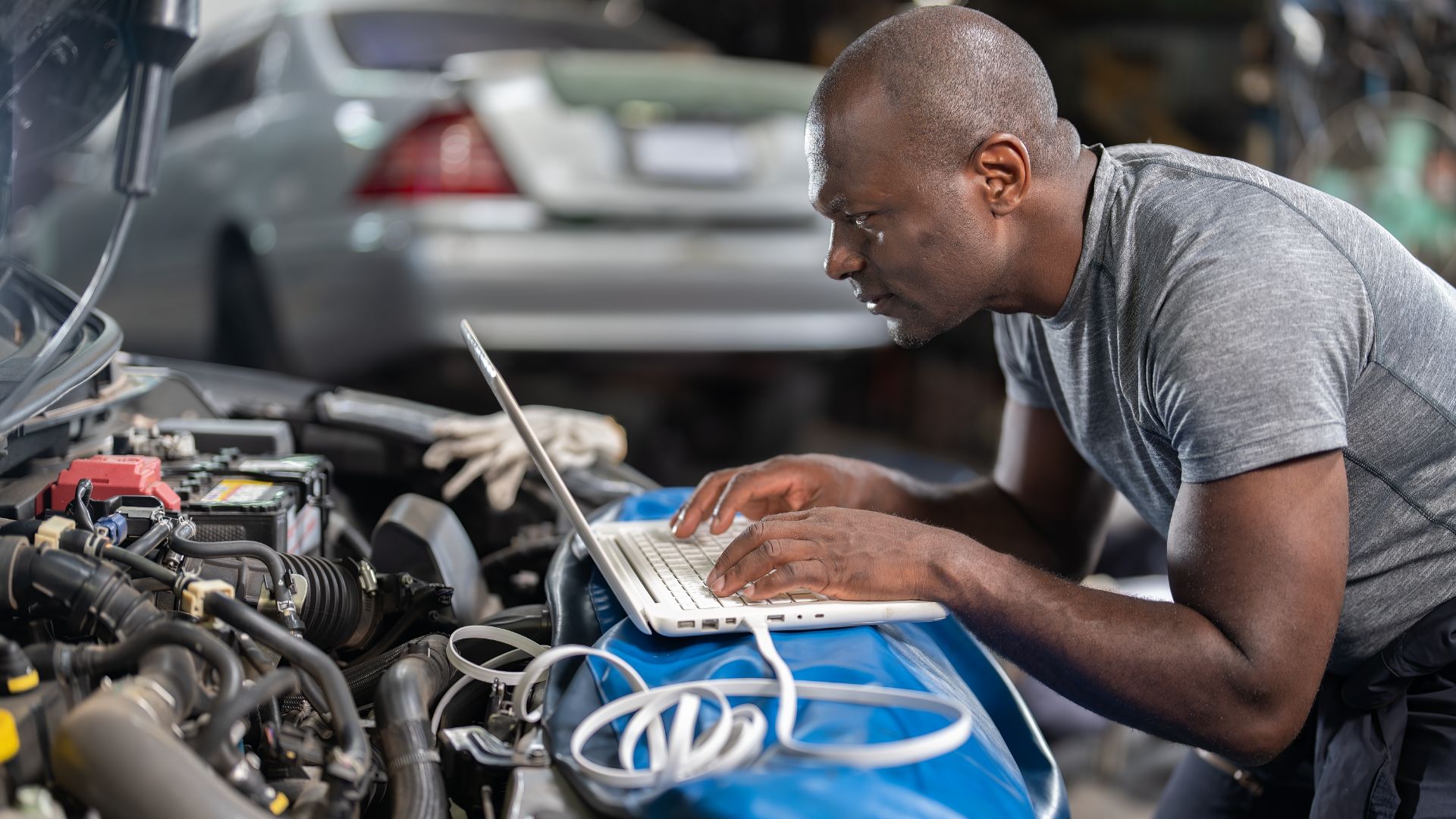 A car inspection entails the diagnostic procedure that ensures your vehicle is in great shape while providing excellent performance and adhering to state safety laws. Allowing your car to get inspected frequently will guarantee your vehicle moves smoothly. Some of the reasons to have your car checked include the following;
It saves money
Getting your car inspected regularly will help you save money, considering the cost of errors removed with car checking procedures and maintenance that will keep your vehicle in excellent operating condition.
It assures you of your safety
Performing a car inspection assures you of your safety and that of other passengers. Your car should be in perfect condition before starting the engine.
Compliance with car safety regulations
Having your car inspected regularly will ensure that your vehicle complies with state car safety regulations. This will ensure your car stays in perfect condition for any car inspection.
Our take
There is no standard time for a car inspection, depending on your state and where the examination is carried out. On average, car inspection time ranges from about 15-45 minutes and sometimes hours, depending on the procedure. It is vital to have a car inspection test performed on your vehicle to keep it in perfect condition.
What will fail a car inspection?
Some things that can fail a car inspection include; clogged air filters, damaged spark plugs, ineffective catalytic converters, malfunctioning internal engine components, burned-out headlights and taillights, and so much more.
How much does an inspection cost?
Car inspection can be pretty extensive and time-consuming. An average cost of a comprehensive car inspection ranges from $150 – $250.