Tire pressure sensor fault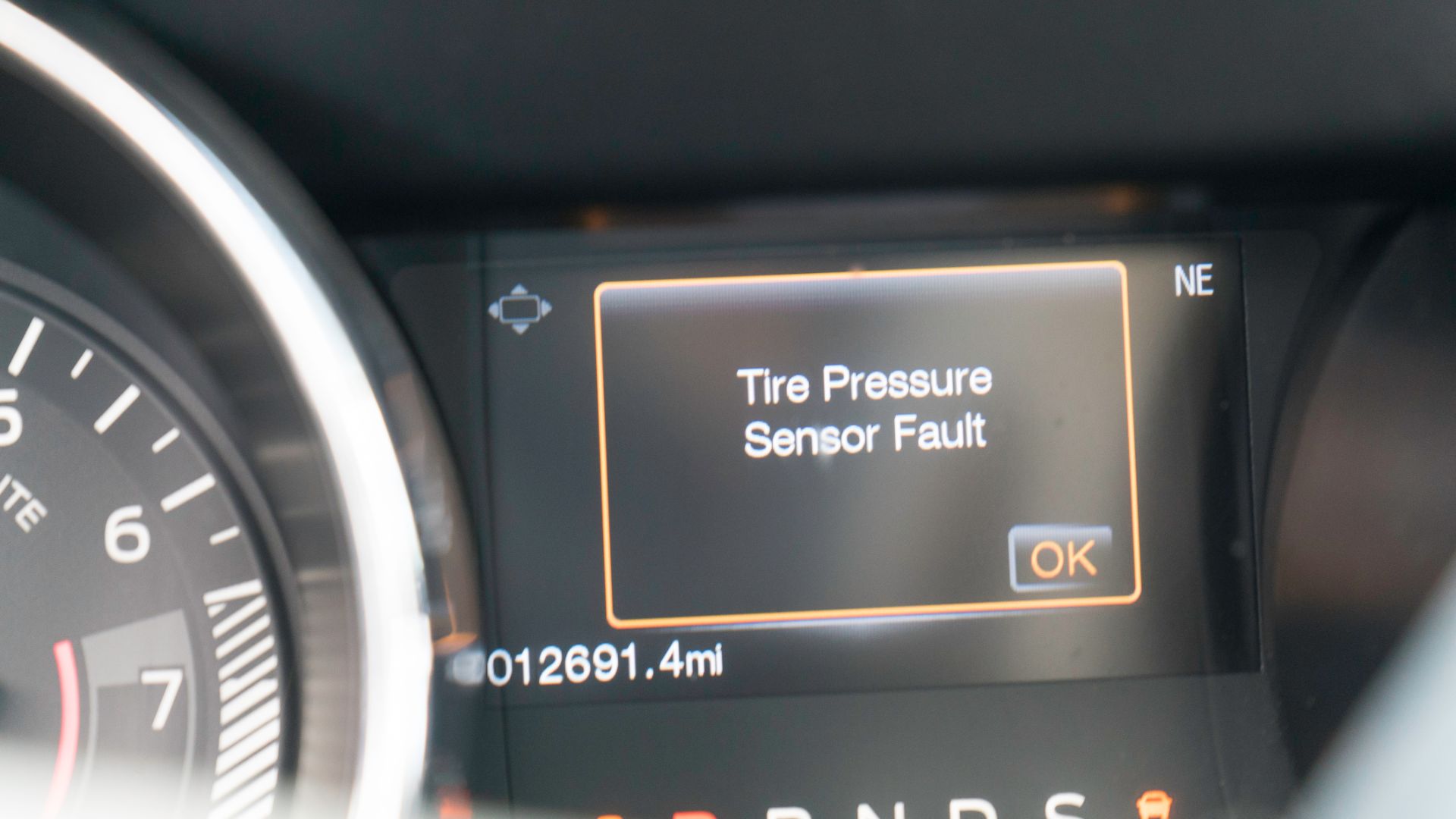 Making sure that you have properly inflated tires is crucial for your driving safety and steering precision. Luckily, most modern vehicles these days come with a tire pressure sensor that alerts you about low pressure in one of your tires.
However, besides the low tire pressure warning, you might also receive a sensor fault message on the board. At this point, you might wonder – what does tire pressure sensor fault mean? A tire pressure sensor fault means that one or more of your tire pressure sensors have failed. It's not a big deal mechanically for your car, but you won't receive a notification the next time your tire needs to be inflated, so let's take a closer look.
What's a tire pressure sensor?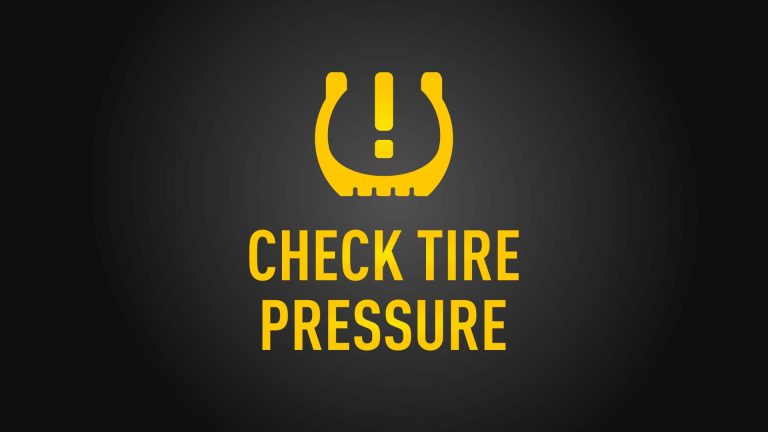 A tire pressure sensor is part of your car's tire pressure monitoring system (TPMS), and it reports to the board computer about the pressure measured in all four of your tires. It's a modern vehicle feature that can sometimes save the day in case you are driving with a ruptured or underinflated tire.
In case the system detects low tire pressure, you'll notice a TPMS warning light as a signal that you should inflate the tire. Now, drivers mostly encounter two difficulties with this system. First, there are always those wondering about how to reset a tire pressure light, in case the alert doesn't shut off automatically.
The other problem occurs when the computer informs you about a malfunction in the TPMS system or a failed tire pressure sensor. You should note that the malfunction is sometimes interpreted by the system as an under-inflated tire in case of an electronic problem.
So, you should first check your tires, and if they seem to be properly inflated, the problem is in a failed tire pressure sensor. To deal with this issue, let's first try to understand the basics behind the tire pressure sensor operation.
Basics behind a tire pressure sensor operation
A tire pressure sensor is planted on each wheel and it helps measure the inflation level of your tire. However, it doesn't directly measure tire pressure itself. Sounds a bit confusing, right? Bear with us, since a tire pressure sensor and the TPMS as a system are quite clever solutions.
A sensor on each wheel measures how fast a tire rotates and submits that information to the ECU or the main computer unit of your car. Based on the number of revolutions that the wheels are making, the ECU can receive data about each wheel specifically and compare the information.
Due to these pieces of information, the ECU can calculate the overall size of the tire on each wheel. So, it's not exactly as direct as you trying to measure the tire pressure with a coin or treadwear indicators on a tire.
Still, based on the rotational speed of the tire and comparison information submitted by all four sensors, the ECU can conclude whether a tire is lower in size and therefore underinflated. If this happens and the pressure is indeed lower than recommended tire pressure, your TPMS warning light will glow up.
The system needs to work so that all four sensors are properly working. So, you'll need to know how to figure out the signs of a bad sensor.
Causes and symptoms of a bad tire pressure sensor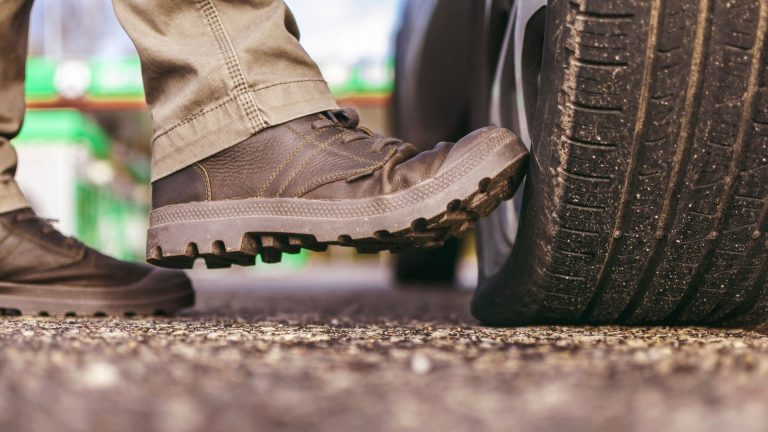 If you receive a tire pressure sensor fault message on your dashboard, it's quite an obvious sign. Still, things are not always as they seem with a tire pressure sensor fault. Here are some of the main causes that could make the sensor go bad in the first place:
Low tire pressure
Sensor damage
Bad sensor signal
So, it doesn't necessarily mean that your tire pressure sensor is bad if the tire pressure sensor fault message appears on your screen. It could just be a result of a sudden decrease in tire pressure. Of course, a sensor malfunction also often triggers this warning, and the sensor can go bad due to numerous reasons.
Perhaps the wiring is bad or the sensor can't submit the readings to the ECU in case there's a signal problem. It's still essential to try and fix the issue by replacing the worn-off sensor for your safety. While you won't deal with any mechanical damage because of this issue, it might result in an inability to pick up low tire pressure readings.
So, if you don't inspect your tires manually, you can end up having steering problems and a shaky steering wheel which can turn out to be dangerous. Eventually, you may also be forced to change a tire and that's even more bothersome.
Fixing the tire pressure sensor fault
When trying to figure out a solution for this problem, a perfect way to start is by inflating your tires to a recommended tire pressure level. If the tire pressure sensor fault message still appears on the dashboard, you have a couple of options left.
One of the first things you can do is to try to reset the tire pressure light. There's a procedure for doing so on every vehicle model, and you should refer to the owner's manual if you can't find it in the tire pressure options. If resetting the light doesn't help, you'll have to invest a bit more effort into fixing the problem.
The crucial thing is to be certain that the tires are properly inflated, to avoid any issues related to driving safety. You can see that some tires have treadwear indicator gauges like shown in the Goodyear Assurance Comfortdrive review, but checking the tire pressure is equally important and requires doing some work on your side.
Use a scanner tool to read problem codes
Every car with an ECU has an OBD2 jack where you can attach your scanner tool to search for trouble codes. If there's a tire pressure sensor malfunction, the scanner tool can pick it up. You should also be able to see the problem code description to finally determine if the sensor has gone bad or not.
After reading the codes, you can try to get the transponders recalibrated, to let the system refresh the location of where it measures wheel rotation speed. You can also remove the negative battery terminal and reconnect it again to refresh the electrical connection. That might help restore the sensor functionality if the malfunction was a result of an electrical or wiring issue.
Replacing the sensor itself
As a last resort, you can just replace a damaged tire pressure sensor and the system should work properly again. A sensor replacement costs around $50, and you can buy a high-quality brand sensor to make sure it lasts a while longer this time.
Make sure to check your car's electrical systems by driving it to an electrician to make sure that a single sensor was a problem. In a worst-case scenario, you'll have to replace all four sensors and that could trigger higher repair expenses.
Our take
If you've been wondering "what does tire pressure sensor fault mean" now you know a detailed answer. It doesn't have to be a tire pressure sensor problem, but just a sudden decrease in your tire pressure that got registered by the ECU as a fault.
However, it's worth checking things out and measuring your tire pressure as well as resetting the tire pressure light and checking the sensors. You can drive without a tire pressure sensor, but it's recommended that you fix it to avoid ending up with an underinflated tire without even knowing it.
Can I drive with a tire pressure sensor fault?
Yes, you can drive with a tire pressure sensor fault, but it's not recommended since you won't be able to receive a low tire pressure alert unless you manually check the tire inflation level.
How do you fix a tire pressure sensor fault?
You can fix a tire pressure sensor fault by checking the tire inflation level, resetting the light, and using a scanner tool to read the codes to check for electrical connection faults. If nothing else helps, you'll have to replace the malfunctioned sensor to fix the fault.
What causes a tire pressure sensor fault to come on?
Low tire pressure, problems with electrical connections or wiring, or a malfunctioned pressure sensor cause a tire pressure sensor fault to come on.
How much does it cost to fix a tire pressure sensor fault?
It costs anywhere from $50 for a single tire pressure sensor, to at least $200 for a full set of four sensors if the fault can only be fixed by installing new sensors.