Mastercraft Stratus A/S review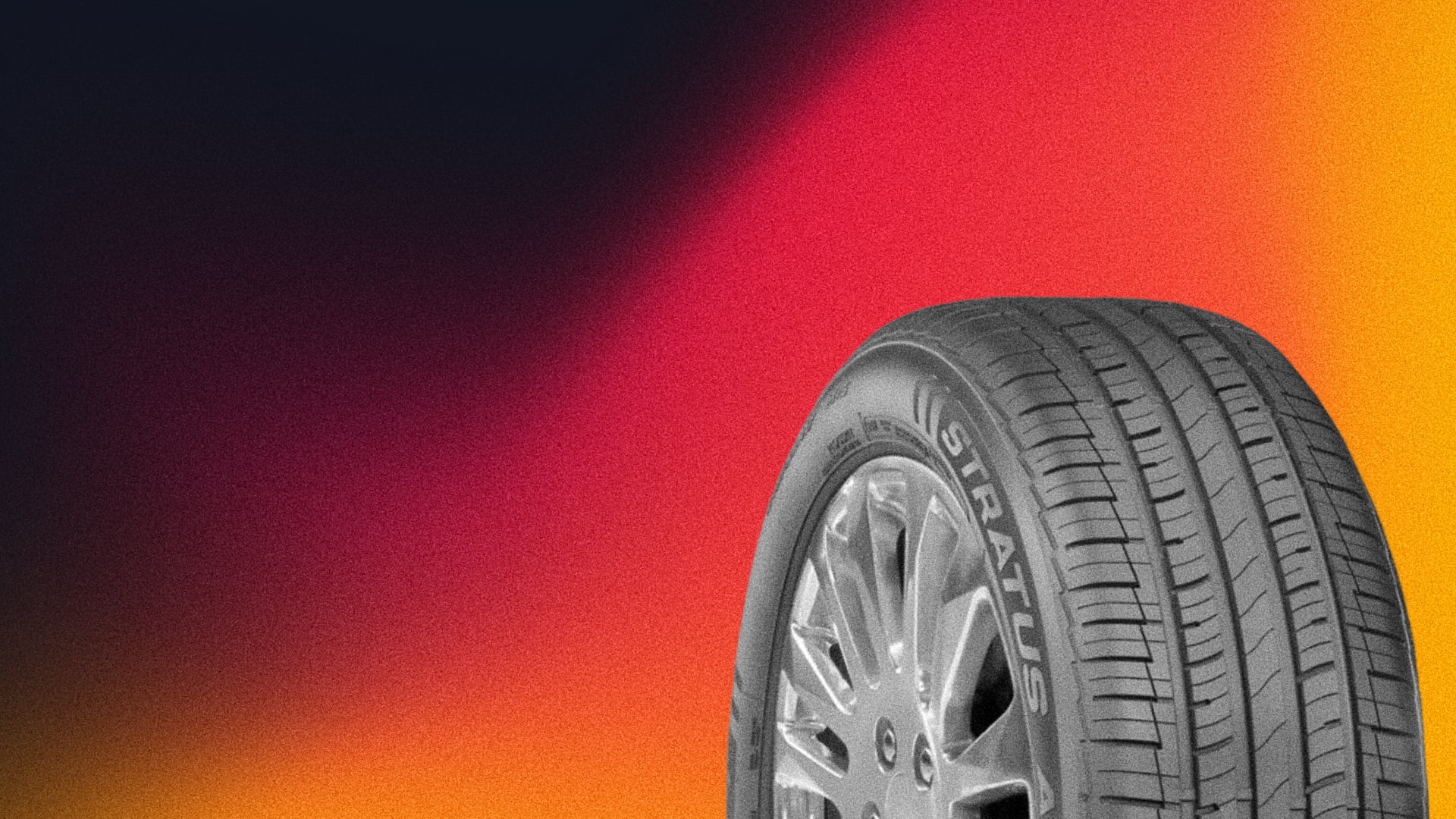 If you are looking for a set of tires capable of great all-season traction and decent driving comfort, you don't have to break the bank to grab them. While many tire manufacturers simply take great compromises to give you a better price, Mastercraft makes some of the best affordable tires without sacrificing the quality.
That's why you should check out our Mastercraft Stratus AS review, as we'll introduce you to these tires with year-round traction for passenger cars! Join us as we dig deeper into the tire features and performance to provide you with an unbiased expert opinion.
Recommended
Mastercraft Stratus A/S
Mastercraft made the Stratus A/S tire with a reinforced compound to make it tougher and more durable and give you a few extra miles at the price that's fairly lower than that of the closest competition.
REREV may receive a commission for purchases made through links on our site. Learn more.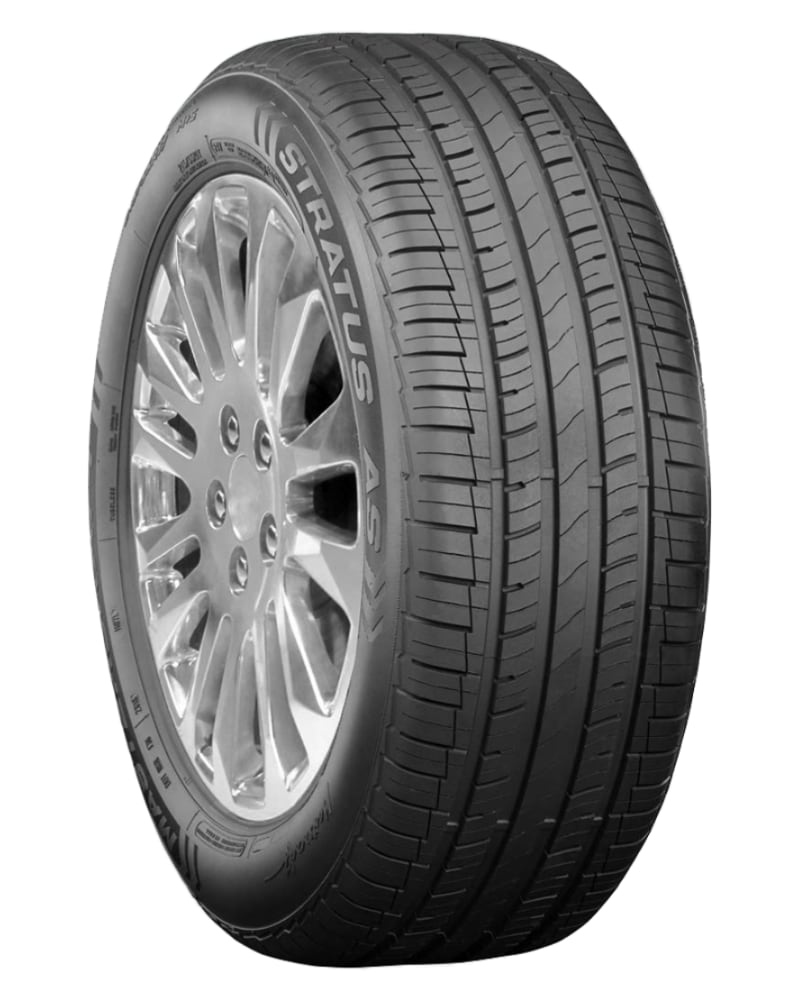 Why you can trust REREV's tire reviews: Our automotive expert researchers analyze tire specs, customer feedbacks and reviews from credible sources. This thorough analysis provides accurate information about tire performance, helping you make the best choice. Find out more about how we evaluate tires.
Key features and technologies
Mastercraft leaps forward with every new tire concerning the features, and the same goes for Stratus AS tires. The tire's tread design makes it suitable for driving in different weather conditions, with a few impressive features mostly found in premium all-season tires:
Deep shoulder sipe technology
Uniform center rib
Variable pitch treads
Reinforced tread compound
You can tell by the tread design that Mastercraft wasn't joking around with these AS tires. The first unusual feature for a tire in this price range is a deep sipe that spreads over the shoulder blocks.
It helps lead the water away from the shoulder blocks and creates biting edges that give you that all-around traction regardless of the weather. While the shoulders are aimed for better traction in the wet and snow, the uniform center rib is there to give you great dry traction.
With it, the tire gets a maximum rubber surface on the road in the center section, so you'll get the maximum grip in the summer. Not only did Mastercraft make this tire suitable for delivering all-season performance, but they also managed to include a few features that affect the driving comfort.
For instance, a variable tread pattern ensures that those bothersome road vibrations you get while driving at higher speeds get reduced to a minimum. Finally, Stratus AS tires also come with a reinforced tread material. Thanks to the spiral nylon overwrap in the inner section of the tire, you get a wider footprint and higher driving stability.
Safety features
One of the greatest risks of driving with all-season tires is hydroplaning. Did you ever experience variations in traction while driving on wet roads? Well, that's hydroplaning, and it can result in a deadly crash if you lose the ground grip completely.
Mastercraft engineers took the necessary precaution to prevent this from happening, with a few extra safety-related features. First, you'll see the four deep circumferential grooves that spread across the tread blocks.
These grooves help lead the water away from the center rib, while the shoulder sipes and tread block voids do the same on the sides. This way, the maximum safety is ensured and you'll have nothing to worry about in terms of driving safety with Stratus all-season tires!
Speed ratings
Although these are not high-performance tires, Mastercraft wanted to give you freedom of choice when it comes to speed ratings. So, they included three of them you can choose between, depending on the size of the tire.
Stratus AS tires with a "T" speed rating enable you to drive up to 118mph, while the "H" speed rating means you can step on it a bit further until you reach the 130mph speed limit.
Finally, if you enjoy a driving style on the verge of performance driving, you can grab a set of Stratus AS tires with a "V" speed rating, and drive up to 149mph!
Treadwear and durability
While the diversity of speed ratings on these tires is impressive, their estimated tread life isn't as satisfying. You'll be able to get at least 50,000 miles out of these, which is a decent tread life, but nothing too impressive.
Still, it should give you at least 3 or 4 years of everyday driving, which pays off in the long run, considering the affordable price.
Maintenance indicators
Another useful feature of these tires is the wear indicator bar located among the tread blocks. You might not spot it at first, but as the tread keeps wearing off, you'll surely notice the bar telling you that you've only got the final 2/32 inches of tread remaining.
It's probably the best idea to replace the tire at this point, since you might lose traction on wet roads, and it's illegal to drive with tires below this tread level in some states.
Mastercraft Stratus AS traction performance
Now that we went over the main features, it's time for a real performance test! Our team tested the traction of these tires in different weather conditions and terrains, to give you a better perspective on how Stratus AS tires perform:
Wet traction performance
During our performance test on the wet road, Mastercraft Stratus AS tires behaved impressively. The braking distance was short and the steering precise, leaving us with an overall feeling of safety while driving in the rain.
Thanks to wide and deep circumferential grooves, the chance of hydroplaning is reduced to the minimum. Wet cornering is also improved with zig-zag sipes on the shoulder blocks, so you'll be able to get decent traction while making turns on wet roads.
Overall, it's arguably a better performance than you would imagine for a tire of its price range.
Dry traction performance
You probably wouldn't have guessed how good these tires are on dry roads. They give you superb traction in the summer, and it's mostly due to the continuous center rib. Because of it, you get the utmost stability in the center section of the tire, since good dry traction requires a maximized rubber surface on the road.
It goes quite similar to the cornering and steering precision on dry roads. Since the tires have shoulder treads without many voids between the blocks, you'll get precise turns without tire squealing.
Snow traction performance
Thanks to the biting edges created by zig-zag grooves on the shoulder blocks, these tires are capable of handling light snow. However, you shouldn't take any chances by getting into deep snow, since these tires easily lose traction in such conditions.
So, the overall snow traction is decent, but nothing to brag about, while you might need a set of dedicated winter tires if you live in a climate zone that gets heavy snow in the wintertime.
Off-road traction performance
While these tires are compatible with some small and mid-size crossovers in the larger trims, they aren't any good for taking a detour from the road. Although the tread compound is reinforced on the inside, it's still not aggressive enough to tackle off-road terrains.
So, if you plan on making a short detour to park your car near the vacation home, you won't have any problems on sand or gravel, but Stratus AS tires won't deliver good performance in any more challenging terrains.
Noise and comfort
Mastercraft tires are generally known for the quiet ride they provide, and the same goes for Stratus AS tires. You can tell how they handle road noises by looking at the tread pattern. Variable pitch tread reduces the number of vibrations that reach you in the driver's cabin, making your trip much more pleasant.
In terms of driving comfort, you won't get a result of a high-profile touring tire, but you won't have to face a stiff ride either.
Competitors and alternatives
All-season tires with the quality that Stratus AS brings to the table can be compared with some tires in the top-notch category. They make a perfect blend of price and quality, so it's difficult to find decent rivals in their price range. With that in mind, these are some of the main rivals of these tires:
Goodyear Assurance AS
Michelin Primacy MXV4
Mastercraft Stratus AS price range
While Mastercraft Stratus AS tires don't provide the same level of comfort as its upper-scale competitors, they surely give you a greater bang for your buck. The price range varies on the tire size, and you can expect to pay around $75 for a single 14″ tire.
On the other hand, larger-size trims also come at a higher cost, so you'll be looking at around $140 for a single 18″ tire. Even so, it's a much better bargain when compared to closest competitors, and you can also get frequent rebates and discounts to lower the price even further.
Warranty details
Along with a pretty convenient price range, you also get a decent warranty package with Mastercraft Stratus AS tires. First, there's the tread wear warranty on 50,000 miles, along with the uniformity warranty on the first 2/32″ of the tread.
So, you can have peace of mind when buying these tires, since they are made to last and properly insured with a warranty.
Compatible vehicles
To give you an idea of the most compatible vehicles with these tires, our team made a list with some of the cars that make the best fit:
Chevrolet Impala
Chevrolet Cruze
Audi A3
Audi A5
BMW 1 Series
BMW 3 Series
Mazda 6
Mercedes-Benz CLA
Dodge Avenger
Honda Civic
Honda Accord
Volkswagen Jetta
Our take
Ultimately, these tires might not be as refined as grand touring tires, but they deliver splendid all-season traction for an affordable price. The tread life should last for about 50,000 miles, so you can get a decent tire capable of tackling light snow and wet roads that are backed up by a solid warranty deal.
So, if you are looking for great all-season value without breaking the bank, these tires make an excellent choice.