Types of headlights — differences and benefits explained
Explore different types of headlights to enhance your driving experience.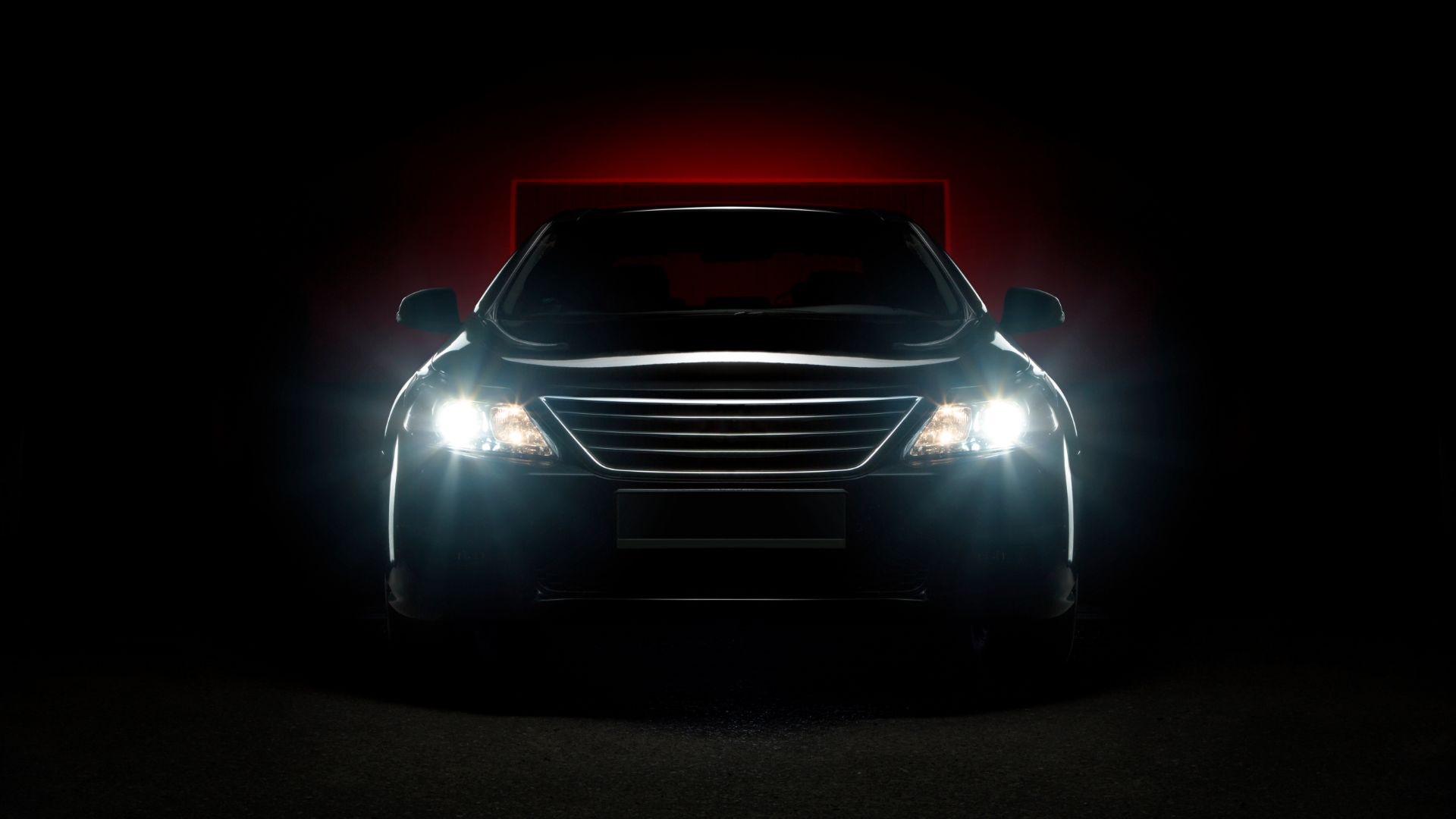 Over the years, technology in modern cars has become much more advanced than in older vehicles. Along with the technology, types of headlights have also evolved and that's why we have the LED Matrix and similar headlight technologies in modern vehicles.
But, what's the point in all those different types of headlights, and is one option better than the other? If you've been wondering about it, this guide is the right one for you, as our team will elaborate on the differences and benefits of each type.
Historical overview of headlight types
Back in the early days of the automotive industry, the inception of car headlights started with Carbide lamps in light sockets. Acetylene lamps were used as headlights as early as the 1880s, and these were used until the 1900s when the form of electric bulbs was first used by Cadillac.
While these were revolutionary at the time, they were replaced by sealed beam headlights in the 1940s. These headlights were used to reflect the light through the lens and focused filament boiling produced a low and precise light beam.
Still, all these innovations didn't last a long time, and halogen headlights stepped up the game. They were first used on a production car back in 1962, and it's the type of headlight that stuck for the longest period. Some car manufacturers even produce vehicles with halogen lights to this day, making their history longer than 60 years in the automotive industry.
In the early 2000s, high-intensity discharge lights were first introduced, and LED lights emerged at approximately the same time. This raised the debate on LED lights vs halogen lights, and drivers wondered about which type is better overall. Xenon headlights were popular in the 2000s as a form of HID lights. Still, they were so bright that drivers from opposite lanes often argue about their impracticality.
So, different types of LED lights are in production to this day, taking up the largest share of the automotive scene when it comes to headlight types.
Main differences between headlight types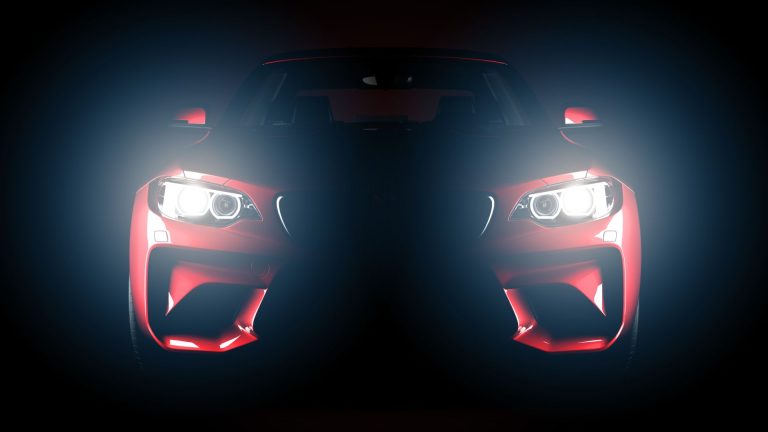 Between the headlight types, some major differences make one type better than the other. However, it all depends on the driver's perspective, since halogen, LED, and xenon lights all fit their purpose just fine.
The main difference between these types is headlight brightness, as you might have figured if you've ever wondered about the number of lumens in headlights. With that in mind, here are some of the main differences between headlight types:
Estimated life span
Brightness level
Lightbeam concentration
Electric power consumption
With modern LED lights, you get a lower power consumption from the battery, meaning that these lights can preserve your battery a bit in a long run. Also, a major difference that deserves its category is the price of the replacement headlights. Halogen lights are much more affordable and less expensive to replace when compared to LED or xenon lights.
Halogen headlights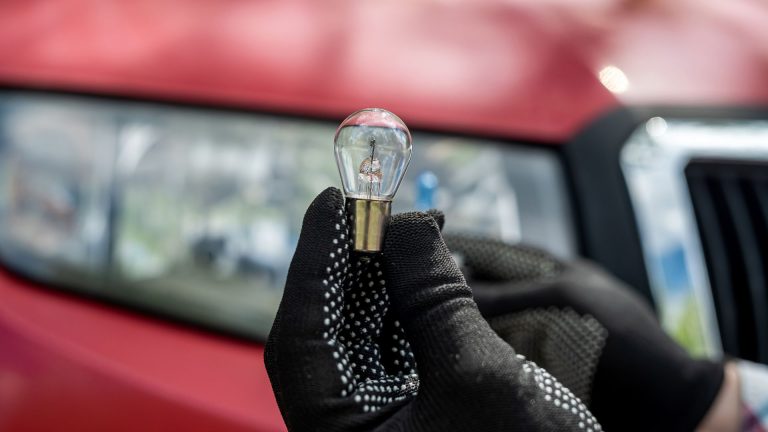 Halogen lights were the first widely-used modern headlight type in passenger cars. They are in use for more than 60 years and it speaks for themselves when it comes to the usability and benefits of these lights. Halogen headlights usually put out between 700 and 800 lumens, while high beams put out around 1200 lumens.
One lumen is a brightness measurement that represents an area enlightened by a light source similar to a single candle. So, they might not be the brightest out of the bunch, but they have some considerable benefits.
Halogen light bulbs usually go out as fast as within 500 driving hours, but the good thing is – you can find a cheap replacement bulb. They are also quite easy to replace, making them even more convenient for everyday use.
LED lights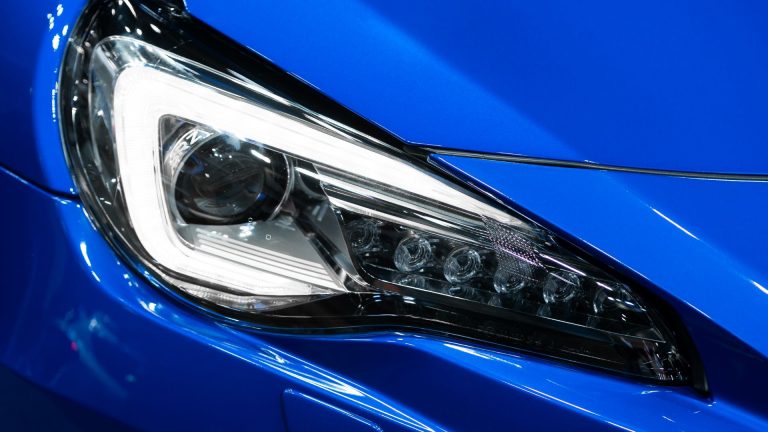 As an advancement from halogen lights and a type of headlight that's mostly in use in modern vehicles, we have LED lights. The light-emitting diode (LED) lights bring several benefits when compared to halogen lights.
They last at least 10 times longer than halogen light bulbs, and instead of 700 lumens, they come at around 2000 lumens. So, these are perfect for those that value higher visibility at night. Also, they use less electrical energy than halogen lights, so they make a bit of a better option for your car's battery life.
Of course, there are a few downsides to these lights as well. The replacement cost is quite high, especially when compared to halogen lights since a single bulb comes at a price of around $100. On top of that, if anything goes wrong with the headlight assembly, you'll be looking at a price of around $500 to $1000.
LED lights are also a bit more difficult to replace than halogen lights, so you might need to wait a bit more for the replacement.
HID headlights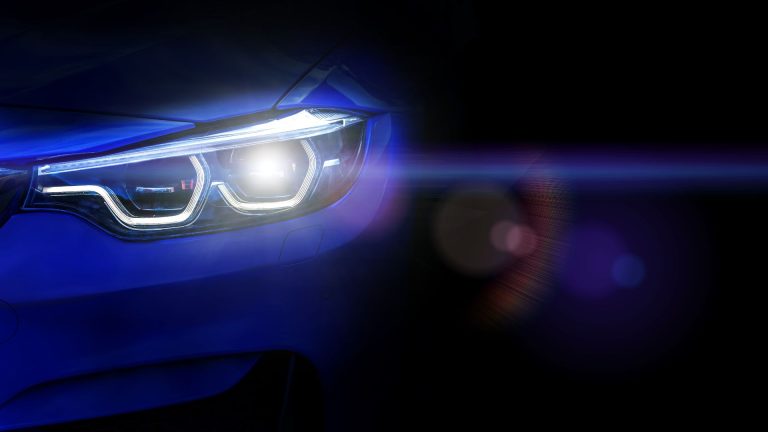 The high-intensity discharge type of headlight is the most powerful option of the three in terms of headlight brightness. They can shine as bright as 4000 lumens, and they produce a sort of blue light that thoroughly enlights the road ahead at night.
You can have far greater visibility than with halogen lights or even most LED lights. They don't have bulb filament like halogen lights, so they last a while longer, almost as much as LED lights. One of the major downsides is that it takes around $100 for a replacement bulb, and it takes more than $1000 to replace light assemblies.
Laser headlights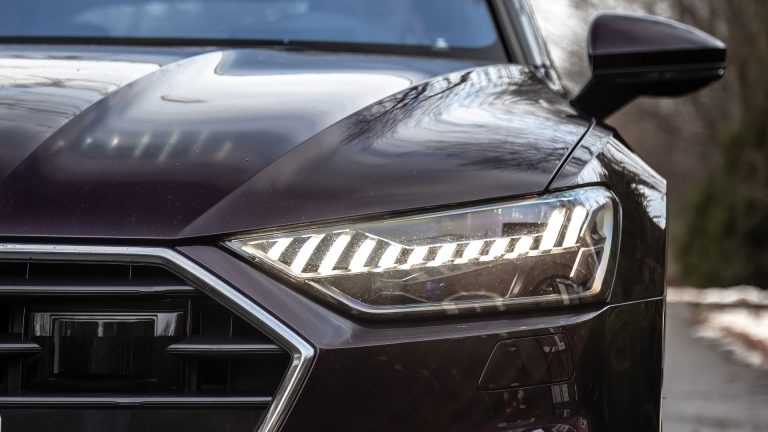 One of the most recent innovations in terms of car headlight technology is laser lights. While they are quite similar to LED lights, they provide a much higher visibility and brightness output. Still, they produce much more heat and that's why cars with laser headlights need cooling systems.
It's a recent innovation that will only find its way into the main types of headlights in upcoming years, and these will probably replace LED Matrix headlights. The biggest problem with this light type is that models that offer them as headlights are still rare, and they are quite expensive to service and repair.
Our take
When considering the different types of headlights, you must know the factory type of lights used in your car. It's illegal to swap original halogen lights with poor-quality aftermarket xenon lights in some states, so you should be careful when substituting worn-off bulbs.
Overall, it's safe to say that LED lights could serve you the best in terms of working hours, brightness, and electric power consumption. Still, the cheapest option is if your car has halogen lights since you'll quickly and easily find a replacement for as little as $10 per bulb.
Which type of headlight is best?
It all depends on what you are looking to get since all the headlight types have their benefits. Halogen lights are the cheapest by far and are also the easiest type to replace. On the other hand, LED lights last at least 10 times longer, and offer the best brightness and usability ratio.
What type of headlights are there?
The main types of headlights are halogen lights, LED lights, and HID lights, while laser headlights are in steady development for future models.
How many types of lights are there in a car?
The main types of lights in a car include headlights, low-beam, high-beam, side lights, and fog lights.