Overdrive off or on? — when to use it
Find the best overdrive setting for your vehicle.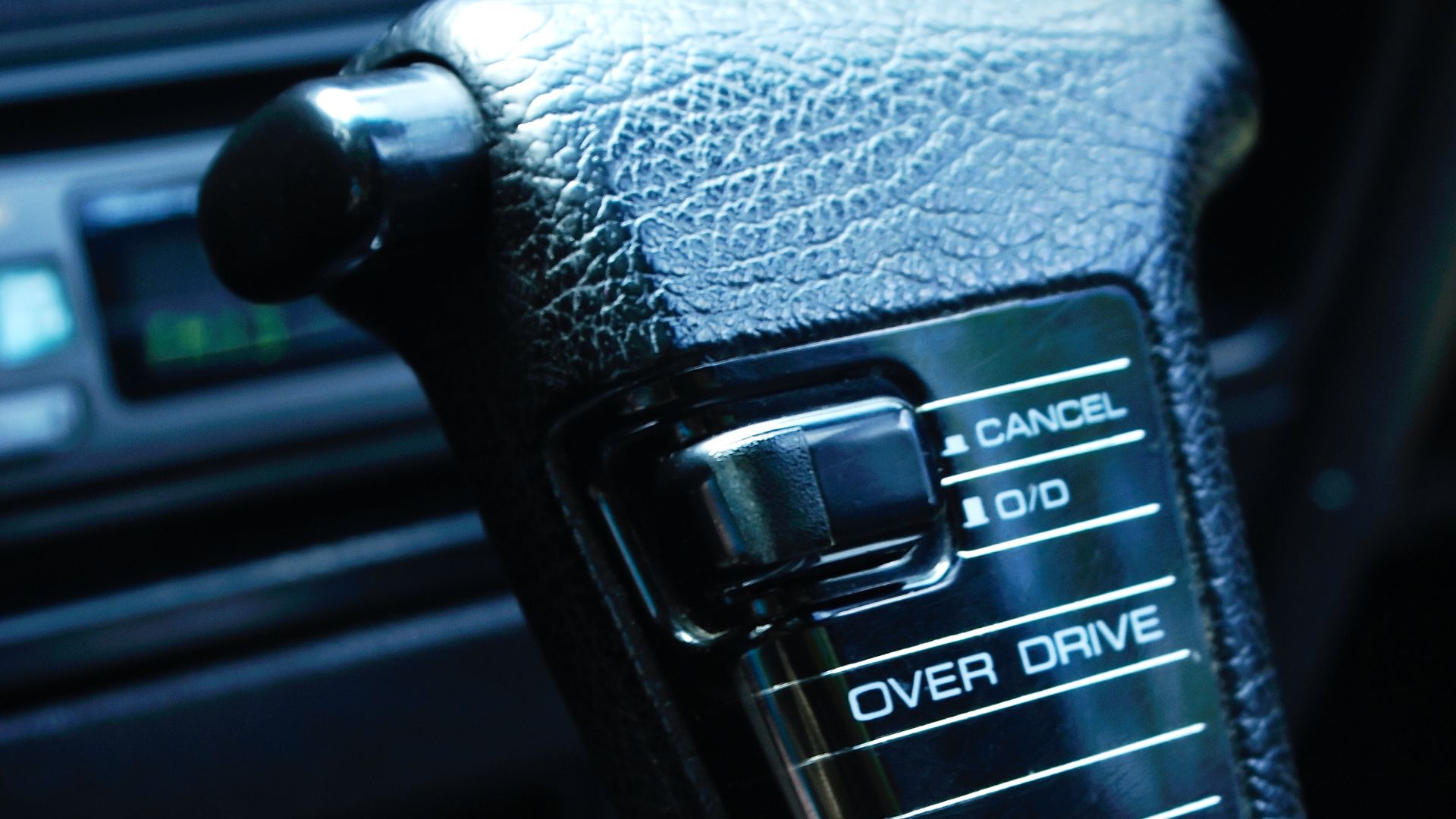 The overdrive is the highest gear on the multi-speed transmissions and is usually the last. For instance, the fifth gear of a five-speed transmission is the overdrive; the sixth gear of a six-speed transmission is the overdrive.
Keeping overdrive on will not only let you enjoy the best speeds available on your vehicle, but it will also save you fuel and increase the ride's comfort.
In this article, we look into what effects keeping overdrive off or on has on the vehicle and its performance. We also give you the danger of using overdrive on the wrong occasions.
What is overdrive?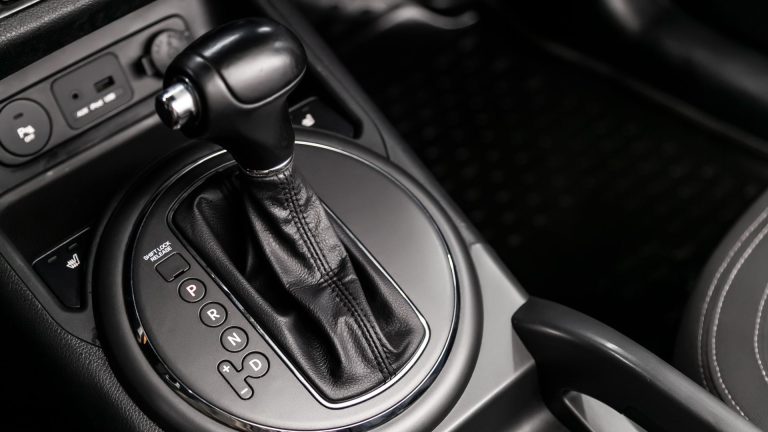 Every vehicle contains an overdrive, except those without multi-speed transmissions like the electric vehicle. The overdrive is a gear that improves fuel efficiency at high speeds; its opposite is the granny gear, which delivers more torque than the traditional gear at low speeds.
In the past, manufacturers made turning on overdrive pretty easy. Letting off the gas pedal would switch to overdrive, while pressing the accelerator would turn it off. The gear was usually in operation while the car was in second or third gear.
For safety purposes, manufacturers turned off easy accessibility. Now, you can engage it using regular shifting and not worry about unknowingly or mistakenly turning on the overdrive again while learning how to drive. Also, most vehicles place indicators to ensure you know when you have turned on overdrive so that you can avoid mistakes.
Rotation speed of the input and output shaft
To transfer the engine's power to the wheels, your car's transmission system has two rotating shafts – the input shaft and the output shaft. The input shaft relates to the engine, while the output shaft relates to the power supply to the wheels.
While you are driving at a lower gear, the input shaft rotates faster than the output shaft due to high engine RPMs. So, that gives you more power, as you can see when flooring the gas pedal in the first gear. However, low gears won't get you rolling at highway speeds exactly, so that's where higher gears step in.
With a higher gear, the rotational ratio of the input and output gears gets even or even makes the output shaft rotate faster than the input gear. It means you can drive at a higher speed, but at a lower engine power, which goes in favor of cruising at highway speeds and saving some fuel along the way.
The O/D off button was mostly introduced in older automatic vehicles that had 4 gears, but you can also find it in some transmissions with more than 4 gears. The principle was simple – the first two gears made the input shaft spin faster than the output shaft, resulting in higher engine power.
However, the third gear made things even, while the fourth gear (overdrive gear in this case) had a faster output shaft rotation than the input shaft. As a result – you weren't driving 60 mph at 4000 RPM anymore, but rather at 2000 RPM, therefore saving your engine the trouble.
How do I turn overdrive on or off?
Modern vehicles include the overdrive button, which you can use to activate or deactivate the overdrive mode. The switch comes in handy when a driver is moving through terrain that would initially trigger overdrive.
For instance, older vehicles would activate overdrive when driving down a hill and steep inclines due to how they were programmed to work. The button ensures that overdrive never kicks up at any point until you push the button.
The button is most helpful if you use an automatic or hybrid vehicle. Automatic transmissions are notorious for slipping into overdrive without warning in the right conditions, like the steep inclines we mentioned earlier. It will prevent your car from entering its highest gear without you desiring it.
Manufacturers usually include an overdrive button around or on the shifter for manual vehicles. The gauge cluster has an overdrive indicator light so drivers can be sure if they turned the function on or off.
When should I use overdrive?
Some drivers keep their overdrive on every time. They usually ride on highways often and are hardly in situations with frequent traffic or sudden slow-and-fast movements.
Overdrive is truly meant to be used on highways and byways. They are best for cruising speeds and positively affect a vehicle's fuel economy. They also add comfort to a ride, eliminating those whines and squeals you are more prone to hear when a car is in lesser gear.
When should I avoid using overdrive?
You'll only want to lock out your top gear in certain situations where your engine should work harder. Driving with the function off constantly would make your engine go to a higher RPM range all the time, and it could result in engine parts damage over time.
It's like driving a manual car in a high RPM range all the time. So, these are some of the main situations where you'll want to use your O/D off button:
When overtaking a car
Climbing a steep hill
While under heavy load
Additionally, it's useful in situations when driving at highway speeds and your transmission toggles between the highest gear and the second highest gear frequently. It relieves the transmission of stress and pressure. In a long run, using the O/D off button only when necessary has a lot of benefits, including reducing pressure on the driveshaft, engine parts, and transmission as a whole.
O/D off when overtaking
Overtaking can be a dangerous activity if you don't do it right. Of course, before you get to it, you'll need to inform the driver ahead of your actions and do it smoothly and quickly. To accomplish that, you can use the O/D off button to lock out the highest gear and make your engine go into higher revs.
Without the risk of premature shifting, you'll have enough power to overtake the car, and you can turn on the overdrive right after. It's similar to downshifting with a manual transmission during an overtake.
Driving uphill
If you are driving uphill without much gas and your transmission shifts gears prematurely, the revs will go down. Flooring the throttle at this point would only make the engine valves pop out under pressure, so using the O/D off function gives you enough power to prevent engine damage.
You can also use this function while descending from the hill at highway speeds by using "engine braking". It prevents you from riding the brakes and makes your brake pads last longer.
Driving under a heavy load
Driving with a heavy load might put stress on your engine and transmission under premature shifts. With the O/D off, you lock out that high gear and get a bit more towing power. However, this situation can be bad for low-capacity engine cars either way.
On one hand, you are preserving your engine and transmission by driving at higher revs in a
Can I tow using overdrive?
It would be best if you did not attempt to tow any weight using overdrive on any track.
Towing involves pulling a load, which is not made better by the speed of the vehicle but by the power. In such a situation where you need power, leaving the car in overdrive mode is unsafe for the engine. Bad cases will see you spending a reasonable sum to fix your engine afterward.
Is using overdrive dangerous?
Overdrive is dangerous when used wrong. Its primary intent is to give you that smooth feel while speeding. Therefore, leaving it on in situations that dwell on acceleration and not speed can get dangerous.
The high speeds that accompany overdrive use only a little torque. Acceleration, on the other hand, requires a lot of torque. Using overdrive while applying a lot of torque can damage the engine, bogging it or killing it altogether.
Another point to note is that using overdrive while overtaking vehicles on semi-busy highways may be dangerous. While overtaking any car, especially the bigger ones, remember to keep overdrive off. Doing so will save you from some speed-related accidents.
What is the difference between overdrive in automatic and manual vehicles?
Overdrive is the highest gear in both automatic and manual vehicles. Unlike manual cars, changing gears on the automatic vehicle is pretty simple. When the rev is around 1000-1500rpm, change down a gear, but if it rises to about 2500-3000rpm, change up the gear.
Since the ECU in automatic vehicles takes charge of the transmission to an extent, it commonly initiates overdrive in automatic vehicles. When the car reaches the right speed, the ECU sets the transmission on overdrive based on its program intuition.
In contrast, vehicles with manual transmissions require you to switch on overdrive yourself. Keep in mind that the last and highest gear is the overdrive gear in case you come across a model that's quite old and does not have an actual indicator.
Can electric vehicles have overdrive?
Pure electric vehicles do not have overdrive. The reason for this lies in the type of transmission they carry – the single-speed transmission. That's why when considering whether electric cars are worth it, this one has to be taken as a drawback.
The single-speed transmission has only one gear which is not solely in control of the vehicle's speed. The speed of the EV is tied to the electric motor, which is an essential part. Without it, the EV would not move. The electric motor is not made of gears, therefore eliminating the need to switch gears or use the overdrive mode in the first place.
Some drivers modify their EVs to include a second gear. The second gear adds to the speed of the EV and can be referenced as the overdrive gear.
Hybrid EVs, on the other hand, contain gears. So, overdrive usually features in many of them.
Concerns are being raised about the speed limits manufacturers put on their EVs because of battery health and duration. More drivers now include a second gear so they can explore some speeds on their EV. It is not fully a recommended practice as more speed and a second gear take a toll on battery life.
What would happen if I never used overdrive?
Your transmission and car, in general, will not suffer damage if you decide never to go on overdrive. However, you stand to lose the benefits that come with overdrive.
Keeping your vehicle on overdrive most of the time gives you better fuel economy, and it does so by curbing acceleration and inhibiting maximum power. Also, it makes rides at high speed more comfortable by canceling noise.
Not using overdrive regularly will make you spend more on gas since your vehicle would be cruising the highway with a lower gear, increasing your engine's RPM and gas usage per mile.
On the other hand, overdrive is always okay as long as you turn it off in the right situations. Keeping it off will make you spend more on gas, but a simple misuse can cost you a vast sum for engine repairs. So, if you always use overdrive, do remember to turn it off before you tow, climb a road, and move on off-road tracks.
Should I drive with overdrive on or off?
We advise you to keep overdrive on most of the time so you can enjoy using all your gear. You will also enjoy better fuel economy and more comfortable rides. Remember situations where keeping overdrive off would be most beneficial to preserve your engine from potential damage.
Our take
If you want to get the most out of your vehicle, keep overdrive on most times. It would help you save money on gas and make your rides more comfortable. Only keep it off when you make your way up an inclined or steep path or towing.
Using overdrive will make rides through highways more comfortable, less noisy, and fuel efficient. Using it for everyday rides across town or going down a hill is harmless. Please don't use it when you are stuck somewhere, like in mud or while climbing anywhere, as it will cost you money for engine repairs in the long run.
When should I have overdrive on?
It would help if you kept overdrive on when cruising along highways and byways. You can use it at any time, except in situations that demand power from your vehicle, like climbing a steep road.
Is it bad to drive with overdrive off?
It is not wrong to drive with overdrive off. However, it will cost you more gas than when you leave overdrive.
Can I keep overdrive on in the snow?
Keep overdrive off in snowy conditions for your safety. Cruising at high speeds on snow is risky as snow does not encourage traction.
Does overdrive off make my car move faster?
Overdrive off does not make your car move faster since it does not work with the highest gear. If you want the best speed experience from your vehicle, switch overdrive on.