Can you clean a catalytic converter? — explained
Clean a catalytic converter for improved performance.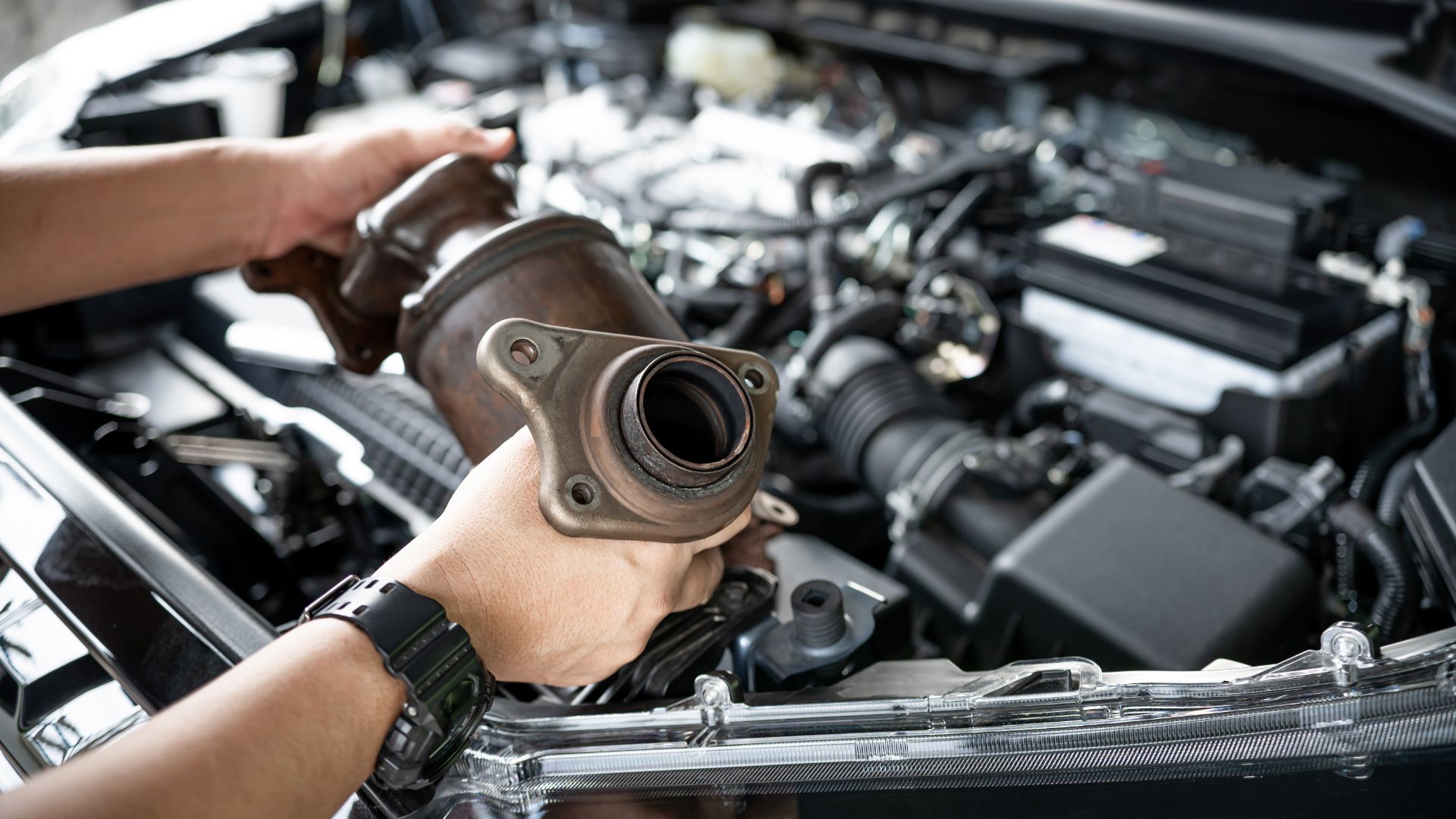 If you are driving an internal combustion car, the result of combustion gets expelled through the exhaust in form of harmful pollutants. Still, if your car still has a catalytic converter, it reduces the number of harmful gasses that exit through the exhaust.
The sad truth is – car part thieves often steal catalytic converters, while some drivers choose to take them off themselves. It unlocks an extra chunk of engine power, but it's not the best thing for the environment. Taking it off is ultimately the same as having a clogged converter, so the question is – can you clean a catalytic converter? Yes, you can clean the catalytic converter, and our team will lead you through it in this guide.
Why is it important to keep the catalytic converter clean?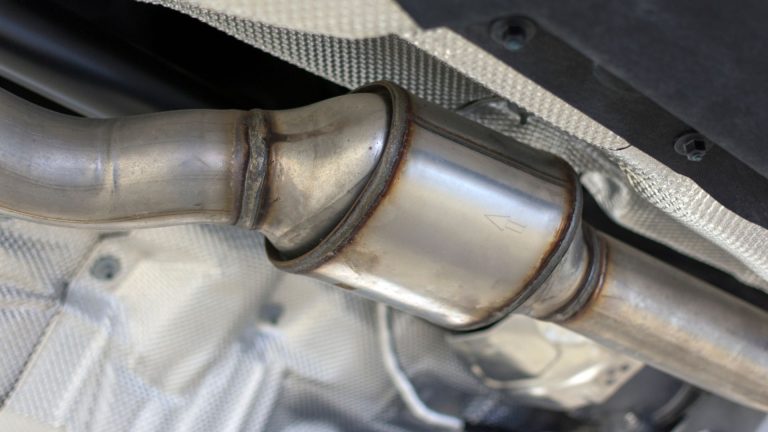 Over the years of driving, your car's catalytic converter will certainly receive a lot of exhaust gases. While that's not bad on its own, having in mind the role of the converter, things could get a bit complicated. The worst thing that could happen is for the catalytic converter to get dirty and clogged.
It happens due to the combustion process, but sometimes a rich fuel condition in the chambers can clog the converter as well. If you notice black smoke coming from the exhaust, it means that some unburnt fuel retracts through the exhaust pipe.
On its way out, it goes through the catalytic converter and it gets damaged if it can't filter all that excess fuel and gasses. Once the catalytic converter gets clogged, you might experience some serious issues. You'll start noticing a jerking motion as you step on the gas, and it might even result in a cylinder remaining unfired.
Engine misfires and poor performance are just the beginning of your troubles since a clogged converter might cause you to fail the emissions test. In the end, you'll also have to replace the converter, and it's an expensive and tiring process. So, your safest bet is to occasionally clean the catalytic converter and make sure it's in optimal condition.
How to know if your catalytic converter should be cleaned?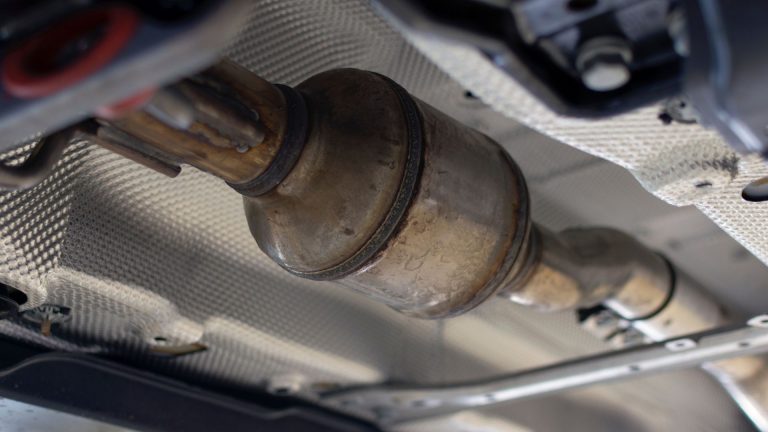 Besides engine misfires and increased gas emissions, there are other ways of knowing that your catalytic converter should be cleaned. You might also experience a drastic change in fuel consumption, whether it's lower or higher gas mileage that you are getting.
It's also possible that the misfires and disrupted air/fuel ratio in the chambers will cause the "check engine" light to glow up if that's the reason why the converter got clogged. If you sense a smell of sulfur in the cabin, it's a clear sign that something's wrong with your gas emissions and you should check the converter.
Finally, the worst-case scenario is if you hear rattling noises coming from the engine's compartment. Engine noises are never good, and you should do everything you can to prevent this scenario. Paying attention to the signs your car is giving you and checking the converter is a good place to start.
Ways of cleaning the clogged converter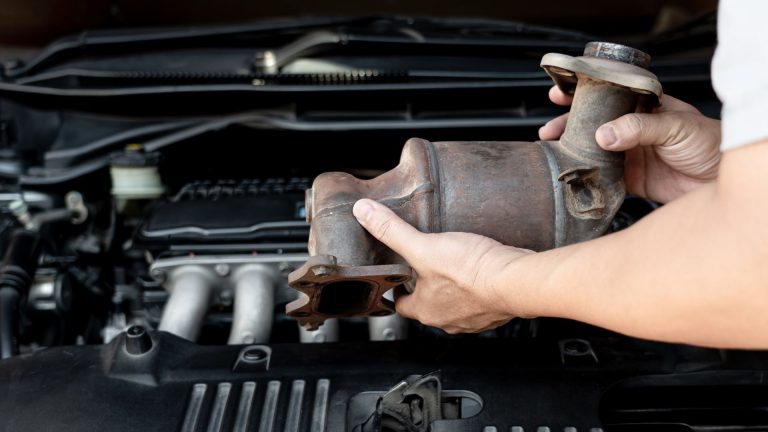 While replacing a failed catalytic converter with a new one is quite expensive, cleaning the existing one luckily isn't as much. After recognizing the signs of a dirty or clogged converter, you should consider your cleaning options. Some are more demanding than others, so here's a list of all the options you'll have:
Use a catalytic converter cleaner
Use a lacquer thinner
Deep clean the converter
It's important to note that you might need to take the catalytic converter off to clean it with the latter method. So, the first thing you can try is applying cleaning agents like Cataclean to remove the dirt and unclog the converter. If that doesn't work, you can proceed with other options, eventually taking it off for a deep clean. Make sure to properly mount it back in this case, since catalytic converter thefts are more common than you may think.
Using a catalytic converter cleaner
Using a catalytic converter cleaner like Cataclean can solve your issues and remove the clog even without taking the converter off. However, many drivers have reported problems after using Cataclean, and it's mostly because they didn't use the cleaner properly.
You need to make sure that you read the instructions on the bottle of Cataclean first, and that your engine is even suitable for using this type of cleaner. For the cleaner to work, you need to apply a 450 ml bottle of four gallons of fuel in your tank.
Don't use Cataclean on a full tank, as it simply won't work that way. After pouring the cleaner into the tank, you'll need to take a ride and entice combustion by stepping on the gas to get the liquid moving through the system. It's perfectly normal to experience white smoke from the exhaust while doing so – it only confirms that Cataclean is doing its job.
At a higher operative temperature after the combustion, Cataclean will successfully remove carbon buildups and clogs.
Cleaning the converter with a lacquer thinner
If the catalytic converter cleaner doesn't solve your issue, you can try using a lacquer thinner to clean your catalytic converter. It's yet another option if you don't want to remove the catalytic converter since it's a lot of work. To do this, make sure you've got only half of your gas tank filled with fuel.
You'll need to fill the other half with lacquer thinner, and take your car for a ride. To get the thinner through the system and pass through the converter, you'll need to drive around 150 miles at least. Also, it's better to rev your car beyond 2500 RPM to get thinner to burn the clog and dirt.
Deep cleaning might be the solution
If nothing seems to work when it comes to using the previous steps for catalytic converter cleaning, the final thing you can try is deep cleaning the converter. It includes dismantling the converter and placing it in a large bucket with soap and water.
You can clean it and leave it in soap water overnight. After drying it, it should be clean once again and it's best to leave it to a trusted mechanic. You can also deep clean the converter yourself, but you'll need to make sure that you've properly dismantled it and mounted it back on the car.
Our take
Our team made sure to investigate the best methods of catalytic converter cleaning. So, you won't have to be wondering "can you clean a catalytic converter" anymore, you just need to apply the method that works best for you.
Usually, deep cleaning works just fine, but if you don't wish to bother taking your car to a mechanic or taking the converter off yourself, using Cataclean should help.
What is the best way to clean a catalytic converter?
The best way to clean a catalytic converter is by taking it off the car and deep cleaning it. You can also use a catalytic converter cleaner or a lacquer thinner.
Can a clogged catalytic converter be cleaned?
A clogged catalytic converter can be cleaned to some extent, but if it completely fails, you'll have to replace it with a new converter.
How do you fix a clogged catalytic converter without replacing it?
You can fix a clogged catalytic converter without replacing it by using a catalytic converter cleaner or deep cleaning it.
Can you clean a catalytic converter and reuse it?
Yes, if your catalytic converter is still working, you can clean it and reuse it regularly.