BFGoodrich Mud-Terrain T/A KM3 review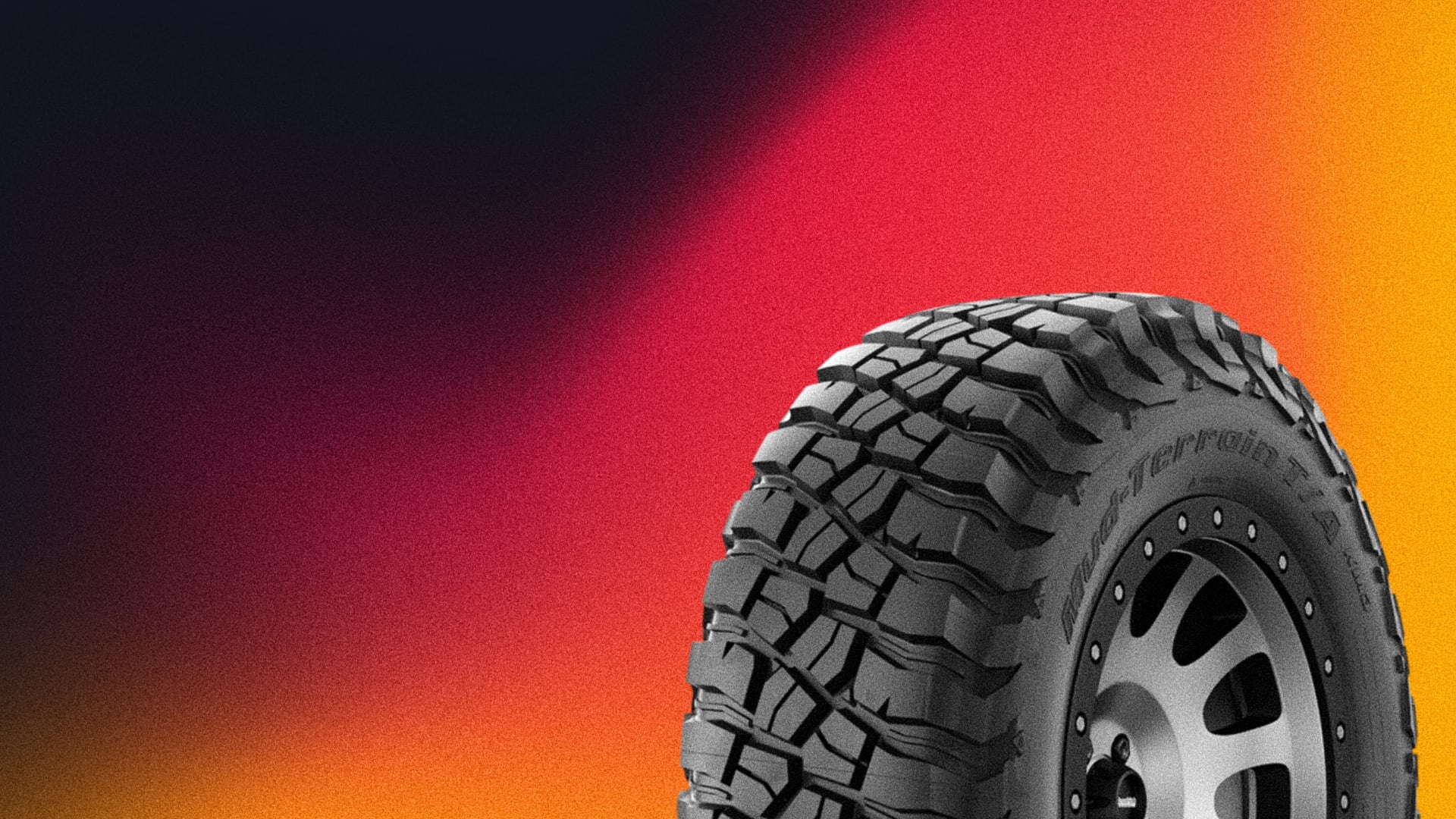 REREV may receive a commission for purchases made through links on our site. Learn more.
The KM3 is one of BFGoodrich's most rugged, beautiful, practical tires. KM stands for Key Benefit Mud Traction, and the KM3 does live up to this name. Aside from tackling muddy terrain, it climbs rocks and performs well off-road. Thanks to the ingenuity of BFGoodrich's engineers, it can drive on almost all surfaces.
As a predominant off-road tire, it does have its shortcomings. This article discusses its strengths and weaknesses, so you can decide if it fits your needs.
Recommended
BFGoodrich Mud-Terrain T/A KM3
The BFGoodrich Mud-Terrain T/A KM3 will never leave you stuck in mud or even deep snow, and it's a perfect off-road tire for sharp off-road terrains and rocky surfaces.
Purchases made through links on our site may earn us a commission.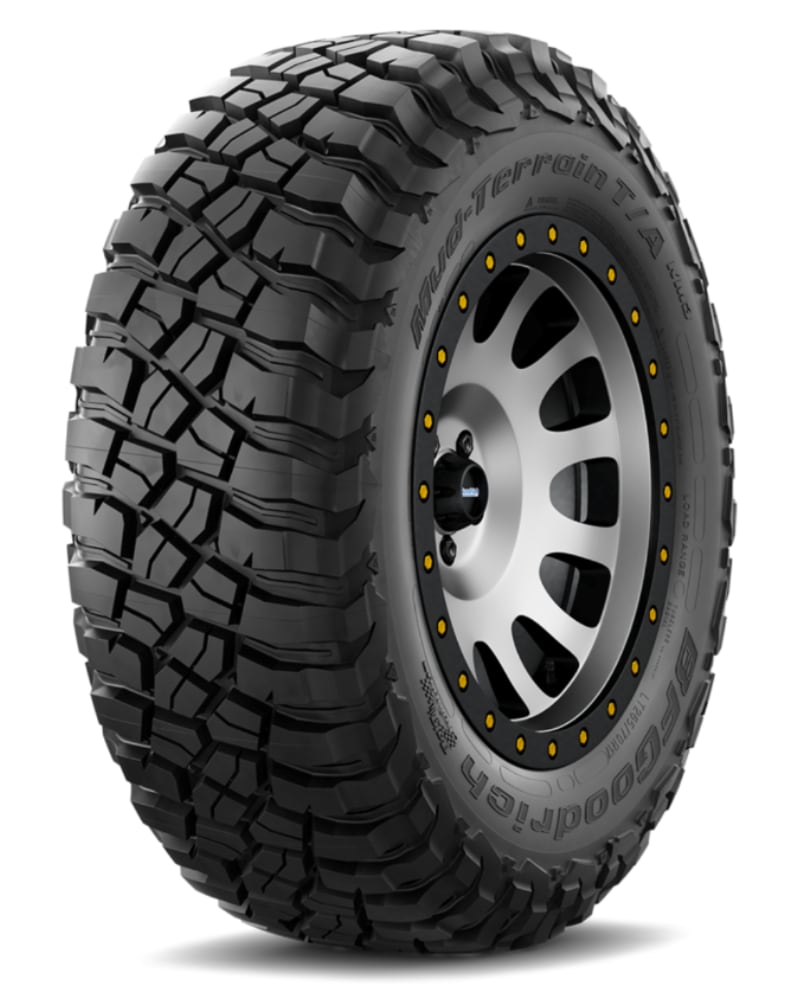 Key technologies
BFGoodrich uses these key technologies to deliver the optimum off-road performance with the KM3 tires.
Latest Krawl-TEK compound: The KM3 features an advanced Krawl-TEK compound that enhances traction while driving on rocks and mud. It ensures a firm grip on most tracks you'll find off-road. Whether the path has a mix of dirt and stones or just mud, you will not be stuck till you reach the end of your journey.
CoreGard Max race-proven technology: The CoreGard Max technology is BFGoodrich's attempt to deal with this problem of quick and uneven wear coupled with shock from impact. The successful technology offers chip-and-tear resistance on gravel and mild rocks. It also provides shock resistance and toughens the sidewall to last longer than the average mud-terrain tire.
Linear Flex Zone technology: The Linear Flex Zone technology enables the KM3 tire to reduce its inflation and envelope objects. The technology comes in handy when climbing. It allows you to scale most off-road terrain without fear of slopes or small shallow pits.
Traction-Armor sidewall sculpture: Driving on soft soil is a problem for almost every tire. The traction-armor sidewall sculpture on the KM3 tires combats this problem by providing a grip for mud and soft soil. You will not be worried about sinking tires on your journey with this technology.
Safety features
The prominent safety feature of the KM3 is the Krawl-TEK technology. The technology gives extra stability and grip for an off-road track's rough and uncertain paths. You can go through any depth with the tire and be safe, knowing the chances of getting stuck are slim.
Moreover, the KM3's sidewall is very tough. It can move over most rocks of any shape without substantial chipping or puncture. It reduces the idea of needing to change a tire in the middle of an uncomfortable environment.
Speed rating
Speed ratings give insight into what speeds are safe with a tire and help you understand what kind of tire you should look out for when buying a new set. For instance, getting tires with a very high-speed rating would not be a good idea for a family sedan.
BFGoodrich's KM3 tires have a speed rating of Q and N, translating to speeds of 99 and 87 miles per hour, respectively.
Treadwear and durability
One common problem of driving on rough, muddy terrains is the high possibility of having a damaged sidewall aside from punctures in tires. BFGoodrich offers the assurance of better treadwear despite rough road conditions.
They use technologies that impart the right amount of toughness the tires need to drive on any terrain without much damage. Also, the tire pattern encourages even wear as much as possible.
Depending on your tire usage, treadwear is slow and somewhat even. Drivers find the KM3 tires to live up to most expectations by being durable and practical.
Maintenance indicators
Maintenance indicators tell you how far wear is eating into your tire and when you need to get replacements. Most tire manufacturers carve their maintenance indicators into the tread pattern for easy understanding.
On the KM3, the maintenance indicator is embedded in the tread pattern. As the tire undergoes wear, the indicator changes shape. When the indicator gets leveled, it is time to get replacements.
To get the most out of your KM3 tires, you should rotate them every 6,000 miles. Asides from helping your tire get even wear, it keeps the treadwear warranty valid within the specified period.
Traction performance
BFGoodrich enhanced the KM3 tire's shoulders to contain "Mud-Phobic bars. These bars trap and release compacted mud when run over soft soil and mud. By doing so, the KM3 moves on muddy terrain without hindrance from the shifting soil conditions.
Furthermore, the tread pattern on the KM3 consists of huge tread blocks. Called a Terrain-Attack tread pattern, the massive blocks deliver excellent grip on the road from all angles. They are the reason for the tire's firm grip even when climbing.
Wet traction
Care should be taken when using the KM3 on wet well-paved paths. The tread pattern does not include extensive protection against hydroplaning. Therefore, speeding with the tires on wet roads can get dangerous.
Dry traction
KM3's large grooves do not allow enough surface contact with dry, well-paved roads. The result is a lot of noise and less comfort when taking the tire for a spin on the well-paved street in the summer.
Off-road traction
The KM3's full potential displays itself on off-road tracks. Its tough sidewall and Mud-Phobic technology make it brave the roughest trails without many issues. It can take you comfortably through mud, rocks, and gravel without getting stuck or severely damaged.
Snow traction
The mud-phobic design bars also give the KM3 enough traction for comfortable rides in twelve Inch snow. It provides a poor performance on light snow and is dangerous on ice. It is best to replace the KM3 with winter tires to avoid accidents within that time.
Noise and comfort
Noise is a common issue for off-road tires. The more grooves a tire has, the more noise it tends to give off due to less surface area contact with the road. Less surface contact also negatively impacts comfort.
The KM3 features many grooves in its tread design to give it the grip it needs to climb over rocks and move on mud. Consequently, the tires are loud, especially when riding on dry paved roads. It is much quieter, though, when comparing it to its predecessor.
Also, getting comfortable when driving over rocks and mud is hard. Since the KM3 is adapted to work best on the worst off-road track, the tread pattern is not best for comfort. Therefore, the KM3 is best for practicality and not comfort or luxury.
Competitors and alternatives
Toyo M/T: These tires costs more than the KM3 but offers less off-road performance. It holds its own on less aggressive terrain and performs better on well-paved roads. But for their creation, BFGoodrich's KM3 is superior.
Cooper STT Pro: The Cooper STT Pro and BFGoodrich KM3 are exceptional off-road tires. Cooper STT Pro performs better on rocks, while the KM3 performs better on mud. The Cooper STT Pro is best for regions with less mud to avoid getting stuck. It is a good alternative, provided you use it mainly in autumn and non-muddy areas.
Price range
The KM3 comes in 82 rim sizes, costing between $233.99 to $721.99. The price is relatively good for a high-achieving mud terrain tire such as the KM3.
Warranty
The KM3 comes with the Standard Manufacturer's Limited Warranty of BFGoodrich. The warranty covers costs for materials and repairs of the tires within six years of purchase. Also, you can get replacements if you notice some extensive defects.
However, the warranty becomes void if:
The tires are misused.
The tires are mounted wrongly or misaligned with the wheel.
The tires were damaged in an accident or were vandalized.
The tires are stored wrongly.
The tires are not rotated as recommended.
Balancing substances and water-based sealers are added to the tire.
The tires do not correspond to the maintenance and safety information in your car's manufacturer's manual.
The tires are used for commercial applications (like cabs and mail carriers).
Our take
BFGoodrich's KM3 tires are excellent mud-terrain tires. They keep up with expectations on off-road tracks, giving an incredible grip on mud, loose soil, deep snow, and rocks. They provide outstanding performance for the money.
However, they are not suited for the winter and wet seasons. It is best to avoid using them often during those times to prevent accidents and loss of control.
Where are BFGoodrich KM3 tires made?
BFGoodrich manufactures their tired in Canada, the US, and China. Most of their tires in the US, including the KM3, come from their factory in Tuscaloosa, Alabama.
How good are BFGoodrich KM3 tires?
KM3 gives a satisfactory performance and longer tread life with proper maintenance than other mud terrain tires. Drivers frequently rotate the tires to get the most out of them by encouraging even wear.
How long do BFGoodrich KM3 tires last?
Drivers report BFGoodrich's KM3 lasting close to 44,000 miles or roughly three years of frequent use. It is a relatively good lifespan for a mud terrain tire.
What is the speed rating of BFGoodrich KM3 tires?
BFGoodrich KM3 has speed ratings of N, Q translating to 87 and 100 miles per hour. It is a relatively excellent speed for an off-road tire.
Where to buy BFGoodrich KM3 tires?
You can get BFGoodrich's KM3 tires from any of their dealership stores near you. If none is close, you can order the KM3 tires from online stores like Amazon and Walmart. They deliver to your home or designated collection points.
What is the difference between BFGoodrich KM3 and KO2?
BFGoodrich's KO2 is an all-terrain tire, while KM3 is mainly for off-road journeys. As a result, KO2 tires are quieter and more comfortable than the KM3. They also give better handling. However, the KO2 cannot perform half of what KM3 does off-road, and the KO2 tires cannot withstand the stress and uncertainty of the off-road track.
BFGoodrich KM3 vs. Nitto Trail Grappler — which is better?
The BFGoodrich KM3 is better than the Nitto Ridge Grappler in terms of traction. The KM3 offers a better grip on most off-road surfaces, especially rocks, than the Nitto Ridge Grappler. However, on snow, the Nitto Ridge Grappler comes in more handy. It is safe to say that BFGoodrich's KM3 is best for off-road tracks in every other season except winter. Nitto Trail Grappler takes the lead during the winter, providing better traction for mud and snow.
BFGoodrich KM3 or Toyo M/T — which is better?
BFGoodrich KM3 is the better option for both practical and economic reasons. Toyo M/T behaves better on wet grounds and dry roads. However, the KM3 provides better traction for off-road operations than the Toyo M/T. If you desire a genuinely functional off-road tire, the KM3 would be the best option between the two. However, the Toyo M/T is a more comfortable and less noisy alternative if you have a less aggressive off-road track.
BFGoodrich KM3 vs Maxxis Razr M/T — which is better?
Both are excellent off-road tires, but the Maxxis Razr M/T stands as the king. It has more wide grooves, which clears the path of the tire when in operation—it even has openings where studs can be inserted (studs provide extra traction for the winter). The Maxxis Razr M/T is noisier and less comfortable on well-paved roads. If all your rides are on the best off-road terrains, the Maxxis Razr is definitely for you.
REREV may receive a commission for purchases made through links on our site. Learn more.