Nissan Maxima years to avoid — most common problems
Identify the Nissan Maxima models you should steer clear of.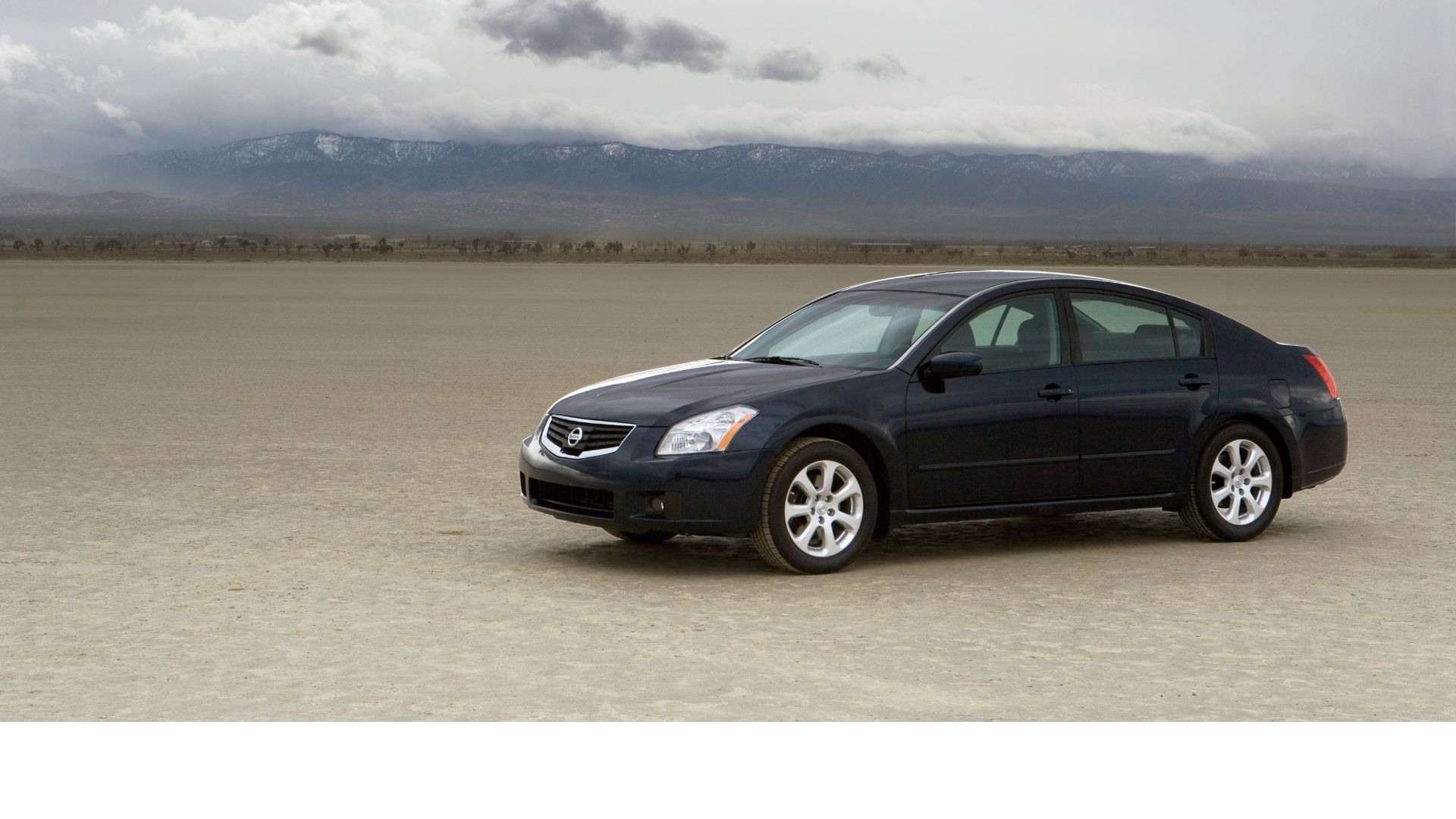 The Nissan Maxima has been one of the most renowned vehicles in the world for the last couple of decades. The Maxima is one of the most sought-after full-size sedan classes, featuring reliable safety features, impressive interior features, and remarkable all-round performance.
Although the Nissan Maxima is a reliable car, it is not flawless. Depending on the model year, you can experience several issues, ranging from transmission malfunctions to defective AEB. Therefore, it is vital to know which Nissan Maxima years to avoid if you want to enjoy its great performance.
Most common Nissan Maxima problems
Although the Nissan Maxima is an excellent car with many great features, there are certain issues associated with the model. The problems related to the worst Maxima years include transmission malfunction and failure, leaking and low-pressure AC hose, defective front seat wire harness, electronic steering column lock (ESCL), illuminated check engine light due to oil leak, bad service brakes, power steering pump leak, ignition coil failure, faulty Takata airbags, premature timing chain failure, and defective AEB.
Transmission malfunction and failure
Faulty transmissions are a common issue among many Nissan Maxima owners. Many owners report that their vehicles jerk while shifting, and others report stalling, slow acceleration, and rough gear transition until their transmissions fail. Some drivers add that the case becomes worse to the extent that where they no longer drive for fear of collisions.
These transmission issues are common with the 2004–2006 Maxima and happen at around 90,000–100,000 miles. Several owners have reached out to Nissan but were advised to make a total transmission replacement as that would resolve the issue. However, this replacement comes at a high cost of about $2,500 to over $3,000.
Leaking and low-pressure AC hose
If your Nissan Maxima's air conditioner blows out warm air, it is possibly due to refrigerant leakage from the AC hose, which also causes low pressure in the system. This is another prevalent issue with the Nissan Maxima, and owners of the 2001-2012 year models have complained about this issue, noting that it usually happens at around 87,000 miles.
Repair costs may vary depending on the part's price and labor costs, but some owners reported spending around $200-$400.
Defective front seat wire harness
One most common problems of the 2006 Maxima is its front seat wire harness. Over 100,000 units of the 2006 model year have incorrectly installed wire harnesses, increasing the chance of them being pinched under the driver's seat. Along with vibrations from driving, this fault may cause a short circuit, which could result in a fire.
To this effect, Nissan issued a recall to address this problem in November 2005 and advised owners to take their vehicles to the nearest dealer to replace and route the wire harness correctly.
Electronic steering column lock (ESCL) failure
The 2009 and 2010 Maxima models are known for their electronic steering column lock (ESCL) issues, which prevent the car from starting. The ESCL is designed to prevent theft, as the key fob needs to be in range with the vehicle for the ESCL to detect, which then releases the steering wheel, allowing it to rotate.
However, for the 2009 and 2010 Maximas, owners complain that the ESCL won't release the steering wheel, thus preventing them from starting their vehicles. Getting an ESCL replacement can be expensive, costing up to $1,000. In this regard, Nissan rolled out a service campaign, offering a free ESCL replacement and reimbursing any repairs as long as the owners showed their proof of work.
Nissan noted that the ESCL replacement wouldn't have a steering wheel lock function, as the Maxima is equipped with other anti-theft technologies.
Illuminated check engine light due to oil leak
Another prevalent problem, notably with the 2002-2014 Maxima, is oil leaking into the electrical connector of the camshaft position sensor, and this may cause the check engine light to turn on. Some owners report that their engines would stall periodically because of the oil leak.
Most Maxima owners report experiencing this issue at around 110,000 miles and add that it costs around $80-$120 to fit, but this may vary depending on costs for parts and labor.
Defective brakes
Brake problems are another common Nissan Maxima issue, and this led to multiple recalls. Nissan recalled the 2016 Maxima due to incorrectly mounted brake calipers, which would detach unexpectedly.
Later in 2016, Nissan recalled the same year model for lack of brake fluid, which caused increased braking distance. This makes the vehicle prone to collisions and crashes.
Power steering pump leak
The 1995 to 2013 Maxima year models are known for their power steering pump issues that may be challenging to diagnose. The most common symptoms include noisy and shaky steering wheels caused by power steering pump leaks. The leaking fluid usually drips on the lower control arm bushing, causing deterioration and failure, and may affect the vehicle's control in extreme cases.
This issue is fairly common and occurs around 120,000 miles, with total repair costs averaging between $400 to about $1,000.
Ignition coil failure
Older Maxima models between 1995 and 2009 are known to have ignition coil failure, which also activates the check engine light. Some owners report that the defective coil produces sparks that send feedback through the wire harness, causing damage to other coils.
This often happens around 130,000 miles, but some drivers report having this issue at about 50,000 miles. Replacing the ignition coil can cost around $500 to over $700, depending on the parts and labor costs.
Faulty Takata airbags
Like many other Nissan models, the Maxima struggled with the dreadful Takata airbags, specifically the 5th generation Maxima. The airbag inflators can explode, shooting metal fragments after deployment, which accounted for 27 deaths worldwide.
Premature timing chain failure
Several Nissan models, along with the Maxima, were plagued with early timing chain failure. Some drivers report that the Nissan timing chain was too sharp, thus sawing through its guide quickly, while others complain that the chain might be too weak and susceptible to stretch.
Defective AEB
The 7th and 8th generation Maxima were plagued by faulty automatic emergency braking (AEB), causing the vehicle to brake even when there was no obstruction on the road. This problem eventually led to multiple lawsuits against Nissan.
Which Nissan Maxima years to avoid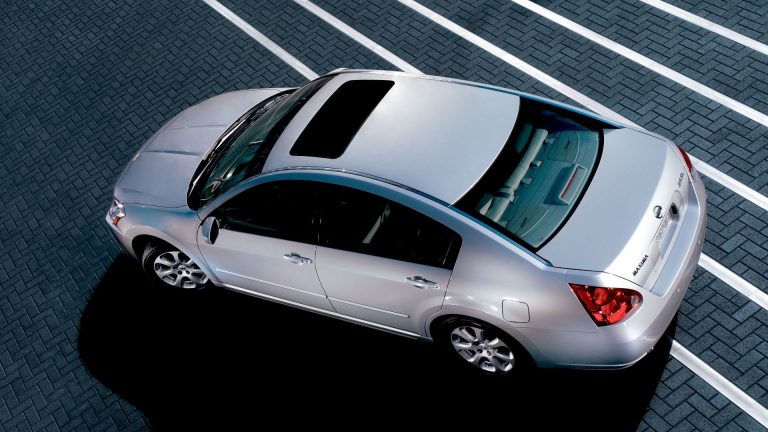 There is only one Nissan Maxima generation you should avoid, and this is the sixth generation. This is due to the numerous issues associated with the year models of this generation.
Sixth-generation Maxima (2004-2008 model years)
The issues with the sixth generation of the Maxima were traced to transmission slips and jerks after about 100,000 miles. The repair costs were between $2,500 to $3,500, and many owners didn't bother fixing the issues.
Nissan had a class-action lawsuit filed against them for the entire sixth Maxima generation – that's just how problematic these model years seem to be. As if the transmission issues weren't enough, the generation was also plagued with issues with regard to the camshaft position sensors, the power steering pump, the crankshaft position sensor, the AC lines, and a few other problems.
Best Nissan Maxima years
Nissan Maxima 2011
Nissan Maxima 2014
Nissan Maxima 2016
Nissan Maxima 2017
The 2011 Maxima is a reliable model year with only a few units experiencing transmission failures. Those units have been fixed by now, so you have nothing to worry about. The 2011 model year has a modern look, providing comfortable rides with a touch of sportiness.
Under its hood lies a 3.5L BY engine that sends out 290 horsepower, and if you buy a model with sport-tuned suspensions, you'd definitely have fun driving this car.
With the 2014 Maxima closing the list for the seventh generation, most of the problems were fixed. You have nothing to dislike about this model as it has a remarkable fuel economy for a larger vehicle, along with newer technologies compared to its predecessors.
2016 is considered a reliable Nissan Maxima model, packed with modern features that provide drivers with great and comfortable rides. The vehicle stands out amongst other mid-sized sedans and performs brilliantly.
The 2017 Maxima is a pretty dependable model, equipped with a V6 engine that produces 300 horsepower. That amount of power would provide a great driving experience because although it is a large vehicle, it has a remarkable suspension making it fun to drive.
The only drawback of this model year is their requirement for premium fuel. Although the 2017 Maxima offers good fuel economy, its premium fuel requirement somewhat contradicts that. In addition, the 2017 model has various safety and fun features, providing good clearance along with a great interior.
Is the Nissan Maxima worth buying?
The Nissan Maxima is a good car with a powerful engine that provides quick acceleration, excellent handling, and an array of driver-assistance features. It also has a good cabin clearance with a user-friendly infotainment system.
What year was the best year for the Nissan Maxima?
The 2017 model year was the best model year for the Nissan Maxima.
How many miles do Nissan Maximas last?
The Nissan Maxima is a remarkable sedan built to last an average lifespan of about 150,000 to 200,000 miles.
Are Nissan Maximas good cars?
Nissan Maximas are good cars providing remarkable features along with great driving experiences.