Nissan Pathfinder years to avoid — most common problems
Know which Nissan Pathfinder models to steer clear of.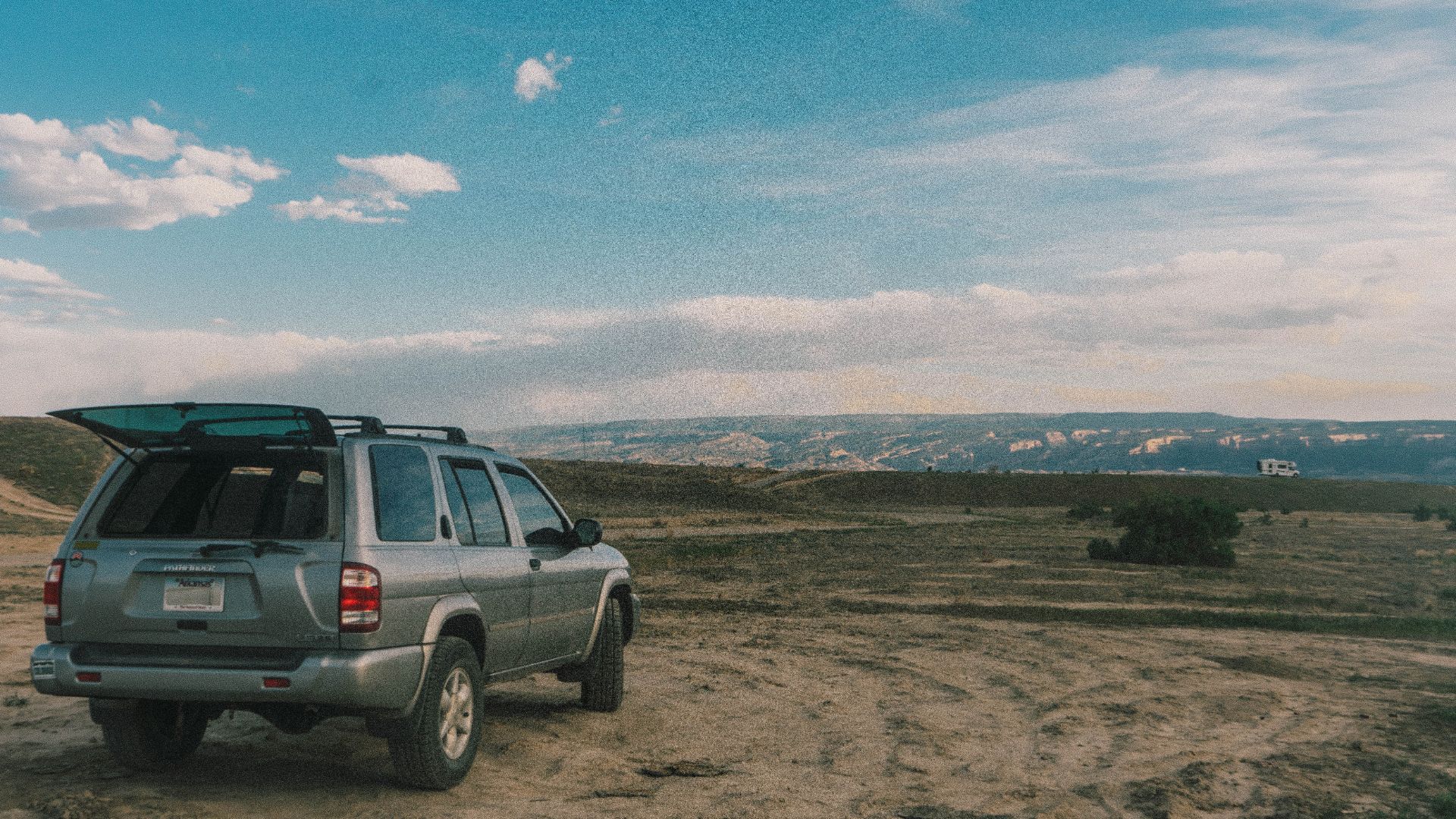 The Nissan Pathfinder is preferred for its versatility and comfort. You can rely on the car in the most challenging off-road tracks, use it to tow a trailer, or haul cargo. Modern versions include many techs and driver assistance features as standard features on their vehicles. It also gives good handling, excellent fuel efficiency, and decent space.
While Pathfinder has built its reputation to what we see today, there were times when the production team turned out a Pathfinder that fell short of expectations. This article presents the Nissan Pathfinder years to avoid and which ones to look out for.
Why you can trust REREV's advice on which car model years to avoid: Our car experts look at official data, ask real drivers what they think, and talk to experienced mechanics to make sure our list is useful. This reliable info can make buying a car easier for you. Want to know how we do it? Find out more about our research methodology.
Most common Nissan Pathfinder problems
Like other cars, the Nissan Pathfinder has some problems that are common to it. You must know this aspect of any vehicle you wish to buy to understand what may lie ahead, especially if you buy one off the used market. Below are the most common Nissan Pathfinder problems.
Timing chain premature wear
The timing chain guides on Nissan Pathfinders are prone to wear faster than average. Consequently, tapping and rattling noises from the front of the engine accompanied cold starts as bad timing chain symptoms.
The wear was more pronounced in the 2006 and 2013-2016 Pathfinder models, with several drivers complaining about the inconvenience. To resolve the issue, drivers had to replace the timing chains for under $2,000.
Transmission failure
Transmission failure is reported to be one of the top most common problems that Pathfinders face on average. It usually happens after about 90,000 to 102,000 miles and is caused by coolant leaking into the transmission.
Pay much attention to your Pathfinder, so you notice and address issues like this one on time before they get out of hand. To rectify the problem, you must replace the entire transmission, which costs about $4,000. However, depending on how long the issue had festered, you would have to dole out money for repairs on other components affected by the coolant leakage.
It is best to get a professional to thoroughly assess your Pathfinder and work on all the issues to ensure you do not have to return for another repair caused by the leaking coolant. If you fail to ensure that there is no lingering effect of the leaked coolant in your Pathfinder's engine or you delay the much-needed repairs for too long, you stand the chance of having to deal with severe engine problems.
Broken fuel level sensor
Drivers of different models of the Pathfinder have complained about the fuel level sensor failing to give accurate readings after a while. Nissan traced the issue to be due to the affected vehicles having a deformed fuel tank shell with a structure that keeps touching the sensor, causing it to give the reading that the tank is one-quarter full when it's empty. A recall was ordered for the affected vehicles, and the fuel sensors were replaced free of charge.
Faulty air conditioning system
The 2015 Pathfinder stands out in particular for having the most of this issue. The heating and air conditioning units were reported not functioning as they should.
Some drivers even reported hearing a squealing noise when the A/C is on and the vehicle was running. The cause of the problem was linked to faulty cooling fan blades and bearings. The cost of repairs for this issue is usually below $300, labor included.
Faulty navigation systems
There have been reports of the navigation system developing problems, leading to issues with the navigation display and controls. Drivers complain that aside from the navigation controls freezing and the navigation display messing up at odd times, the backup camera also got stuck often, with the reverse assist display malfunctioning.
Although sometimes, a simple update does the trick to get the navigation system back to normal, it is best to have your mechanic observe the issue and proffer solutions.
Anti-lock brake issue
The 2016 to 2020 Pathfinder models had a recurring problem of low brake fluid symptoms and even leaks. In 2020, Nissan ordered a recall on affected vehicles, ensuring the problem was repaired for free. Therefore, when buying any Pathfinders off the private market, ensure the issue has already been fixed before purchase, as the recall would not apply.
Cracking sunroofs
There have been reports of many Nissan vehicles, aside from the Pathfinders, having cracked sunroof glass. The fact that the complaint spans many of Nissan's models raises a call for concern but is often overlooked since the cracked glass does not stand in the way of a good ride and is not too prone to shattering.
Which Nissan Pathfinder years to avoid?
If you are looking to buy a Nissan Pathfinder, you will get many options you can choose from depending on your pocket and tastes. However, there are some Pathfinders you should avoid at all costs if you want to reap the benefits of riding the Pathfinder.
First-generation Pathfinder (1987-1988 model years)
While they compared favorably with other brands at the time, it is only advised to buy any of the Pathfinders of this generation if you are a car collector looking for historical pieces. Majority of complaints for the models of this generation centered on the engine and the rest on the transmission. The most common problem the model years of this generation had was the case of leaking coolant.
On the brighter side, the first-ever SUV Nissan sold was of this generation and had a high selling rate. All first-generation Pathfinders were also renowned for their outstanding fuel efficiency at the time.
Second-generation Pathfinder (2003-2005 model years)
Second-generation Nissan Pathfinders had serious aesthetic problems. The material of the vehicle's body was poor and rusted easily when in contact with water. The paint was also poor and faded away within months.
Despite the new technologies it came with, such as forward emergency braking, the poor state of its bodywork and paint makes it quite desirable.
Third-generation Pathfinder (2011-2012 model years)
The bulk of problems that the third generation of Pathfinders had were engine-related problems which at times affected the transmission. The annoying noises the engine always produced affected the Pathfinder's reliability. So, though it made up for the errors in its second-generation makeup by coming with a better body and quality paint, the engine's unreliability reduced its worth.
Fourth-generation Pathfinder (2019-2022 model years)
Coolant leakage was not a prominent feature of the fourth generation of Pathfinders, but they had more transmission problems, especially in the model years between 2019 to 2022. Drivers complained that the vehicle did not shift the gear when necessary, sometimes shaking when driven between 100 to 120 miles per hour.
Best Nissan Pathfinder years
Though Pathfinder's more recent models are under a lot of scrutiny about their reliability, some older models stand out, having passed the test of time. Below are the best Nissan Pathfinder years.
2000 Nissan Pathfinder
2001 Nissan Pathfinder
2002 Nissan Pathfinder
2005 Nissan Pathfinder
2006 Nissan Pathfinder
2007 Nissan Pathfinder
2008 Nissan Pathfinder
2009 Nissan Pathfinder
2010 Nissan Pathfinder
2013 Nissan Pathfinder
2014 Nissan Pathfinder
2015 Nissan Pathfinder
2016 Nissan Pathfinder
2017 Nissan Pathfinder
2018 Nissan Pathfinder
The model years of the fourth generation on this list are the absolute best Pathfinders you will find on the market. They have the best interior architecture, fewer engine problems, a better transmission, and an excellent crop of technologies that work together to make driving easier and promote safety. It is mainly due to them that Pathfinder's reliability standard is high.
Is the Nissan Pathfinder worth buying?
The Nissan Pathfinder has grown to become a capable and well-developed vehicle. Whether you go with an older or more recent model, you will find that they are robust, survive for very long and still produce excellent results. Aside from avoiding the first generation of Pathfinders for age reasons, it is also best to avoid the third generation of Pathfinders as they do not have the reliability of other years.
If you regard cars as investments, a good Nissan Pathfinder is a worthy investment as it holds its value well. The Pathfinder can last for as long as 300,000 miles or twenty years on average with proper maintenance. Selling the Pathfinder before it reaches 100,000 miles mileage would return a reasonable profit as it would still be in an excellent position by then.
What years did Nissan Pathfinder have transmission problems?
The Pathfinder model years with the most transmission issue were 2005 to 2010. The automatic transmissions these Pathfinders carried were prone to failing after about 90,000 miles due to coolant leaks into the transmission system.
What year was the best Nissan Pathfinder made?
The 2017 Pathfinder is regarded as the best Pathfinder Nissan ever made. It has the best blend of comfort, tech, and performance and a more robust and fuel-efficient engine.
What is the most common problem with Nissan Pathfinder?
The most common problem the Nissan Pathfinder is known to have are transmission issues due to leaking coolant. It usually warrants a complete replacement of the transmission system and can cause severe damage to the engine if left for too long.
What is the Nissan Pathfinder life expectancy?
The Nissan Pathfinder can last the average driver about 20 years or 300,000 miles. The vehicle is rugged and can survive many conditions and terrains while saving you a good amount of money due to its excellent fuel efficiency.