P0761 code — how to fix error fast
The P0761 code can be the cornerstone of car maintenance. Explore its essential role.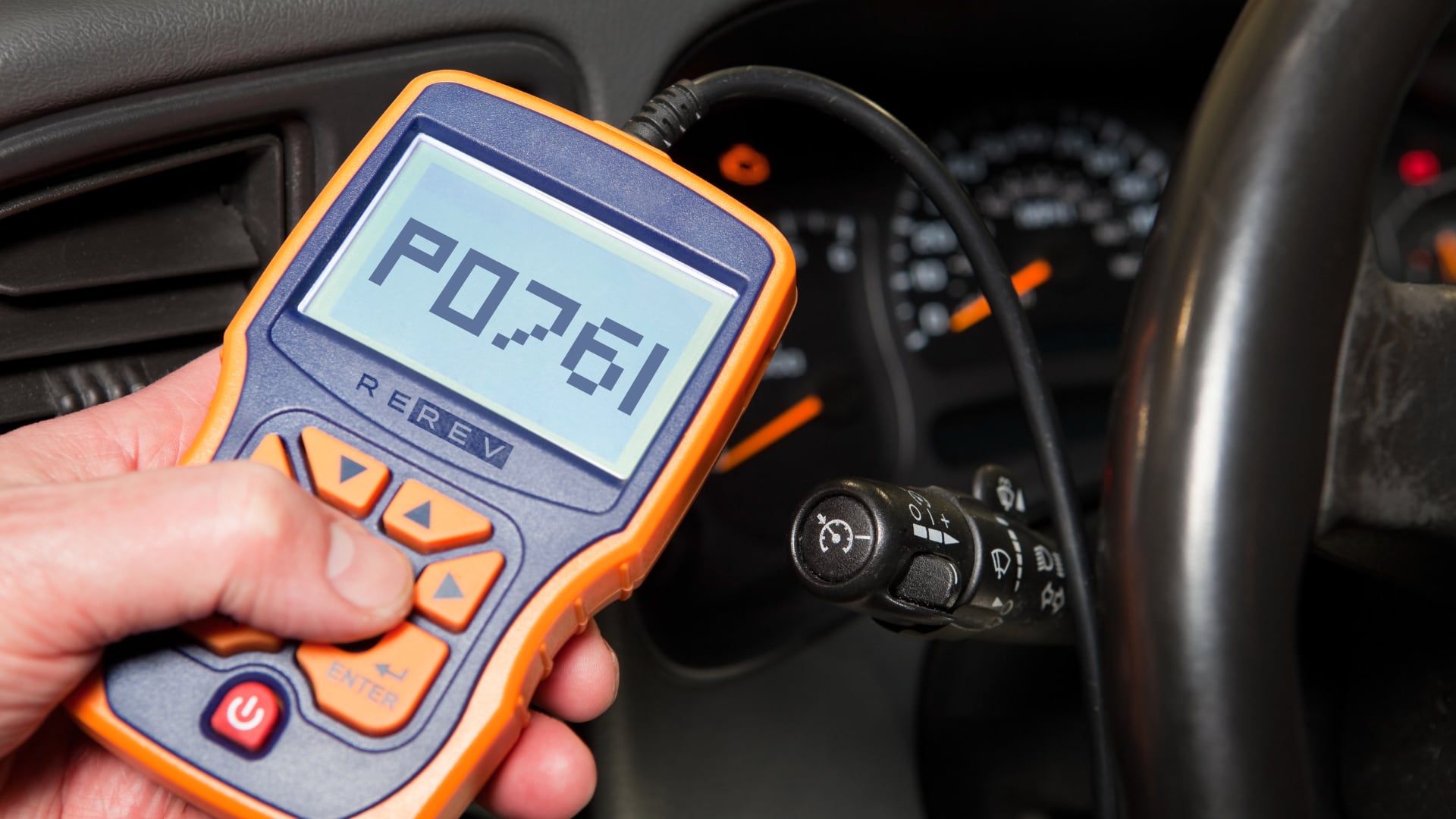 In case you get a P0761 code after a diagnostic scan in your car, you'll need some information on what it stands for and what to do. However, we've seen a fair share of drivers overlooking the issue, only to discover that this code could indicate serious transmission problems in the long run.
To prevent that from happening to you, our team of automotive experts has decided to give you a full tour of the code, including a closer look at P0761 code meaning, its main causes, and ways of fixing and prevention. After you are through with this guide, you should be able to tackle the code in the fastest and most cost-effective way possible, so let's look into it together.
Why you can trust REREV's OBD2 code advice: Our automotive expert researchers with experienced mechanics undertakes a thorough research methodology to deliver precise insights on OBD codes. Find out more about OBD2 codes research process..
What does the P0761 code mean?
The P0761 code stands for shift solenoid C performance or stuck-off. This means that there is a problem with the shift solenoid C in the transmission system, which can cause a variety of issues in your vehicle. The symptoms of this code may include harsh shifting, delayed shifting, or failure to shift at all. In some cases, the vehicle may also experience a decrease in fuel efficiency or difficulty accelerating.
It is important to note that while the code specifically refers to shift solenoid C, there may be underlying issues with other components in the transmission system that are contributing to the problem.
What causes the P0761 code?
There are several potential reasons behind the code P0761, and to properly address the code, you'll need to be familiar with all of those:
Faulty shift solenoid C
The most common cause of this code is a faulty shift solenoid C. This can occur due to wear and tear over time or as a result of damage to the solenoid.
Wiring issues
Issues with the wiring or connections in the transmission system can also cause the P0761 code. This may include damaged wiring, loose connections, or corroded terminals.
Failed transmission control module
In some cases, the P0761 code may be caused by a failed transmission control module. This component is responsible for regulating the transmission system and can fail due to age, damage, or other issues.
Which car models does the P0761 code affect the most?
The P0761 code can affect a wide range of vehicle models, but some are more susceptible than others. Generally, vehicles with automatic transmissions are more likely to experience this issue, as the shift solenoid is a key component in this type of transmission. We've done some more digging, so here's a complete list of commonly exposed vehicles:
Honda Accord: Drivers of the Honda Accord have reported the issue with this code caused by the contamination of the solenoid which prevents it from doing its job. This is probably caused by dirty transmission fluid in this vehicle model.
Acura TL: Like the Accord, the Acura TL suffers from problems with foreign materials that are preventing the solenoid from operating properly.
Acura TSX: The Acura TSX is yet another vehicle that is affected by a shift solenoid "C" stuck-off issue that causes this code to trigger.
How to diagnose the P0761 code
To properly diagnose the P0761 code, you will need to use diagnostic equipment to read the code and perform a series of tests on the transmission system. There are several methods for diagnosing this code, including:
Visual inspection
A visual inspection of the transmission system can help identify any obvious issues, such as damaged wiring or loose connections.
Transmission fluid check
Checking the transmission fluid can help identify any issues with the transmission system, such as low fluid levels or dirty fluid.
Solenoid resistance test
Testing the resistance of the shift solenoid C can help determine if it is functioning properly. A solenoid resistance test can be performed using a multimeter.
Transmission control module check
Checking the transmission control module can help identify any issues with this component that may be contributing to the P0761 code.
How to fix the P0761 code
Once the cause of the P0761 code has been identified, there are several potential fixes depending on the underlying issue. Depending on what you figure out to be the cause in your case, these are the most likely possible solutions:
Solenoid replacement
If the shift solenoid C is found to be faulty, it will need to be replaced. This is a relatively simple fix that can be done by a qualified mechanic, but the price can vary from $120 to around $400 and is often even higher for luxury vehicles.
Wiring repair
If the issue is related to wiring or connections, the damaged wiring or corroded terminals will need to be repaired or replaced, and this repair usually costs around $100 to $150.
Transmission control module replacement
If the transmission control module is found to be faulty, it will need to be replaced, but replacing the TCM should only be done if you are certain that this component is causing the code.
In worst-case scenarios, it can even cost well above $1000 to replace, which is why we recommend you to do a thorough inspection.
How to prevent the P0761 code
To prevent the P0761 code from occurring, it is important to properly maintain your vehicle's transmission system. This may include:
Regular transmission fluid changes
Avoid harsh acceleration or sudden braking
Reduce the stress put on the transmission components
Have the transmission inspected by a trusted mechanic once a year
By understanding the P0761 code and taking steps to prevent and address any issues, you can help ensure the longevity and proper functioning of your vehicle's transmission system.
Our take
In the end, code P0761 can be much less dangerous if you address it promptly with the right knowledge of the affected components and how to repair them. If you don't deal with this code on time, it can lead to some serious issues and even cause transmission rebuilds, which is a scenario that you'll certainly wish to avoid.
So, make sure to use our guide for the benefit of keeping your transmission system properly maintained and safe.
What does the P0761 code mean?
This code means there's an issue with the transmission solenoid "C" position and its inability to properly control the transmission fluid flow and shift the gears.
Can I still drive my car with the P0761 code?
We wouldn't advise you to keep driving your car with the code P0761 being active since it may lead to further transmission system damage, increased fuel consumption, and harsh gearshifts in your car.
How can I fix the P0761 code?
You can fix the code P0761 by properly maintaining your car's transmission system, repairing wiring damage, checking the TCM, and replacing the solenoid.