Jeep Commander years to avoid — most common problems
Discover the Jeep Commander years to avoid for an informed decision for your next vehicle purchase.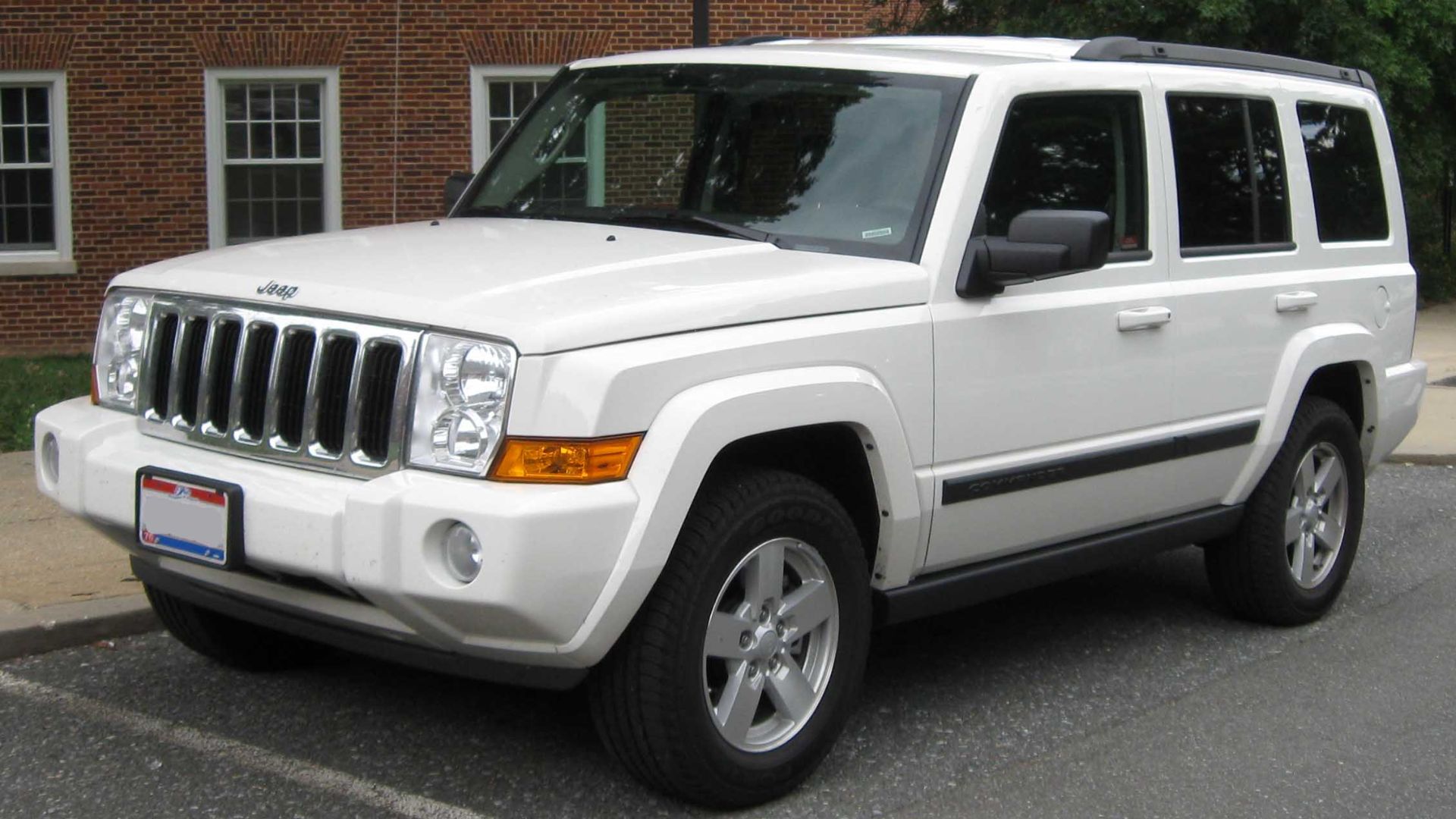 Back in the day, drivers mostly rated their cars based on the overall practicality and the driving sensation instead of features. While now we have a lot of those high-tech rides and SUVs, there isn't a car like Jeep Commander – at least not from the popular manufacturer.
Even though it was only produced for a single generation, it's an SUV that gained the sympathies of drivers looking for a 3-row SUV with genuine Jeep quality. While the Commander wasn't discontinued due to the poor quality of the car, there are some Jeep Commander years to avoid. So, let us guide you through those years so you can get the best Jeep Commander model year.
Most common Jeep Commander problems
It's somewhat difficult to rate a car that's only been in production for a single generation. There are no other generations to compare it to, so we'll go over some of the main problems that Jeep Commander owners have reported over the years.
The car had some slight engine issues, and it's mostly concerning the 4.7-liter V8. However, there were numerous other engine types to choose from, so we can't say that the Commander had engine issues in general. Besides the problem with a 4.7-liter engine, Commander drivers have complained about frequent braking system issues.
The car also never got to see its electric systems fully sorted out, since nearly all model years had at least a few electrical problems. Last but not least important is the problem with the car's numerous equipment features.
Engine problems
Jeep Commander had a lot of reliable engines, starting from the 3.7-liter V6 to the more capable 5.7-liter HEMI V8. However, the 4.7-liter V8 had a fair share of problems, and it often led to safety issues that all ended with the official Jeep recall. Drivers have even reported that the car turns off while driving but turns back on after a while.
Either way, it's a serious issue that could potentially lead to a crash and Jeep knows it. That's why they recalled more than 20,000 units produced with the 4.7-liter engine to solve the problem. It turned out to be a software issue and the powertrain control module had to go through some software updates.
Braking system issues
Another common problem for a Jeep Commander is the braking system fault and this one also affects driving safety. There were several problems with the brakes on this model, and the most frequent one is a front brake caliper breakdown. Namely, not all the Jeep Commander vehicles had their front calipers made from the same material, which led to faster deterioration.
Because of it, the braking distance of the car got longer and it sometimes led to safety issues. On top of that, we also heard about the ABS malfunction and bad brake booster problems that led to reduced braking pressure.
Electrical system malfunctions
Well, we have to say that issues of this kind are quite frequent for nearly any car model in certain production years. Still, since there was only one generation of the Commander, it may seem like electrical problems were more expressed.
In most cases, electrical system faults resulted in malfunctioning sensors and dashboard readings. However, they sometimes caused more serious threats like the airbag control module malfunction, so it's crucial to have the electric system checked before buying a used Commander.
Problems with the equipment
For that period, Jeep Commander came with a lot of additional equipment options even when it comes to basic trim levels. While this is good for a driving sensation in general, a lot of these features happened to malfunction over time, and this mostly affects second-hand buyers.
You don't want to buy a Commander only to find out it has a lot of issues with faulty door handles or a broken exhaust. The main exhaust issues were associated with Commander vehicles equipped with 3.7-liter V6 and 4.7-liter V8 engines. Also, we found a lot of driver complaints regarding the four-wheel-drive light illuminating the dashboard for no apparent reason, as well as some sunroof leaks.
Which Jeep Commander years to avoid?
It seems that the Commander is one of those cars that had the most problems for the initial production year. That's why the 2006′ Commander is a car you'll wish to avoid if you are going for a used one. Out of the 5 production years, there are three model years you should steer away from, so let's see about the details:
First-generation Jeep Commander (2006-2008 model years)
The biggest concern for drivers looking to buy a used Jeep Commander is the engine issue, and it all started with the 2006 model year. There was a recall in 2008 that dealt with the software updates that needed to be made for the 4.7-liter engine to work properly.
A major problem was the stalling issue, and as drivers have reported, it could occur at any point even while driving. We can imagine the anxiety of drivers that experienced engine stalling while on the highway, so it's best to avoid buying a 2006 one.
Other common problems for this model year include broken door handles, problems with the 4WD light on the dashboard, and other electrical issues. You would expect that the 2007′ Commander was greatly improved, but sadly that wasn't the case.
Major engine issues continued for this model year, and once again these were caused by the faulty software on the 4.7-liter powertrain control module. Besides the engine issues, driver complaints point to a serious problem with ABS malfunction, as well as the other braking issues we've mentioned.
Finally, the 2008 model year had fewer complaints than the 2006 and 2007 ones, but it still had a fair share of flaws. The most notable one is the problem with a faulty engine control unit (ECU) and drivers could see the symptoms of a bad ECU through inoperable wipers and an engine that wouldn't start.
These all caused some serious safety issues, so Jeep had a recall for over 1300 2008′ Commander units to deal with the control module fault.
Best Jeep Commander years
We realize that all the listed problems may make it sound like we put shame on Commander as a model as a whole, but our team just wants to warn you about potential issues. Of course, there are some Jeep COmmander years that you can safely buy and get the most that this model has to offer. Here are the best Jeep Commander model years:
2009 Jeep Commander
2010 Jeep Commander
The 2009 model received the least complaints according to the NHTSA reports, so it's a safe bet to go with when it comes to Commander model years. Of course, you should still try to avoid the 4.7-liter engine just in case, even though the recall in 2008 should have dealt with the problematic engine software.
The 2010 model year is also safe to buy, and it's the last production year for the Commander. Like with many other car models, it's best to go with 2010 as the final production year with most of the problems of the car sorted out. You should still pay attention to the electrical features and systems if you are going to consider buying a 2009 or 2010 Commander.
Is the Jeep Commander worth buying?
As the time comes to draw the line, our team can recommend the Commander as a three-row SUV that comes at a fair price on the used car market. Sure, it had some serious flaws before like the mentioned issue with a 4.7-liter engine, but that's nothing that can't be sorted out by avoiding problematic model years.
In that light, our team hopes that this guide will truly serve you well and that you'll eventually settle for a 2009 or 2010 Commander that doesn't require much besides regular servicing.
Why were Jeep Commanders discontinued?
Jeep Commander was discontinued due to poor sales figures during the five production years, as well as some engine stalling problems.
Is the Jeep Commander reliable?
Jeep Commander isn't considered one of the most reliable cars in Jeep's lineup, so you should avoid the problematic 2006, 2007, and 2008 model years at all costs.
What is considered high mileage for a Jeep Commander?
Mileage around 250,000 to 300,000 is considered high mileage for a Jeep Commander.