Continental ControlContact Touring A/S review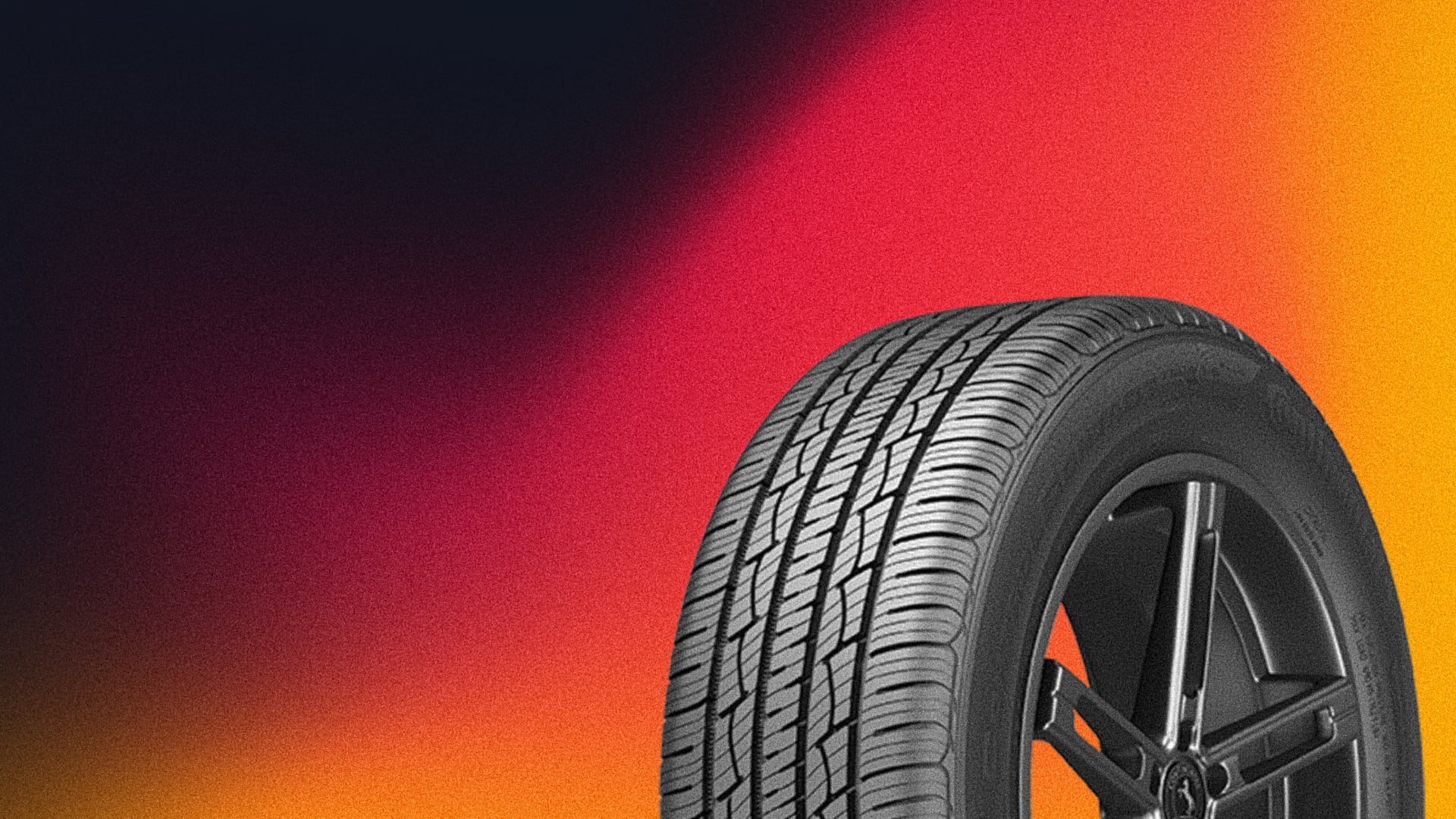 Continental makes some of the best tires in the game, and their unique solutions and technological enhancements often come at a price. However, with the ControlContact touring A/S tire, you don't just get what you pay for, but even much more.
Coming at a convenient price, it's an all-season touring tire for owners of sedans, coupes, minivans, and small-size crossovers. The goal was to provide drivers with all-season traction and extended mileage and durability. This Continental ControlContact Touring A/S review will tell you exactly how Continental managed to stay true to its name and fulfill all these goals and even more.
Recommended
Continental ControlContact Touring A/S
Continental ControlContact is a tire for drivers looking to avoid having to make a compromise between wet and dry traction and an affordable all-season solution with extended treadlife.
REREV may receive a commission for purchases made through links on our site. Learn more.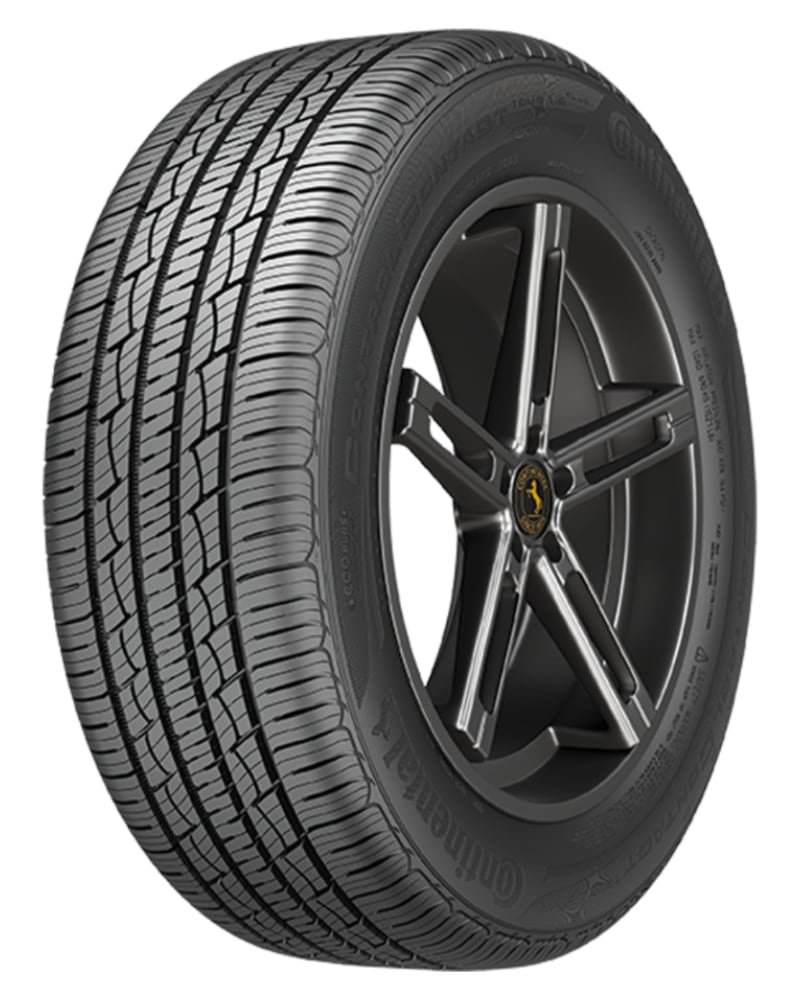 Why you can trust REREV's tire reviews: Our automotive expert researchers analyze tire specs, customer feedbacks and reviews from credible sources. This thorough analysis provides accurate information about tire performance, helping you make the best choice. Find out more about how we evaluate tires.
Key technologies
For this tire, Continental wanted to focus on features that enable a smooth and comfy ride all season long and lasts a few miles more than competitors. Here are some of the main technological solutions applied to make it all possible:
Continental "Plus Silane" additives: With the unique tread compound that utilizes added silane, Continental ControlContact tires exceed expectations regarding estimated tread life and improved traction in wet and slippery conditions. The material helps the tire stay flexible and pliable even in colder weather and reduces the stopping distance in all weather conditions for a safer ride.
Full-depth siping: Continental ControlContact tires contain deep siping which spreads all over the tread blocks. Both the center rib blocks and wide shoulder blocks have full-depth sipes which stay present even as the tread wears off to give you a total grip even in wet and snow.
Continental EcoPlus Technology: The EcoPlus technology includes compound material additives that add up to lower rolling resistance to give you the best cost-per-mile ratio in the class and help you save up on fuel.
Safety features
Not only do ControlContact tires give you all-season traction and increased durability, but they also guarantee a safe ride. One of the worst fears of every driver is the risk of hydroplaning that some low-quality tires come with. It happens as your vehicle loses its grip over wet or slippery roads due to bad tires.
Luckily, ControlContact tires are optimized to take on this challenge thanks to deep circumferential tread grooves. Combined with siping that spreads to the bottom of the tread, the tire has more than enough water evacuation channels and biting edges for a firm grip even when driving over wet roads or snow.
Speed ratings
The speed rating is yet another crucial feature of a tire you don't want to overlook. Especially for a touring all-season tire set, it's important as it lets you know about the speed capability of your tires. You can find the speed rating by reading the tire number on the sidewall.
For instance, you might find a 205/55 R16 91T mark on the sidewall of your 16″ ControlContact tire. The speed rating comes right after the tire diameter mark, and it's a letter "T" in this case. It means you can drive up to 118 mph safely with a set of Continental ControlContact tires.
Treadwear and durability
Continental went one step further with these tires, making them suitable for driving over 90,000 miles with a single set. On top of that, they included a reinforced steel belt structure and casing to boost driving stability.
This also entices even wear along with the added silane in the tread compound material, so ControlContact tires last more than the competition.
Maintenance indicators
Continental leaves nothing to a mere circumstance with these tires, so they've added a treadwear indicator to help you figure out when to replace them. It can get tough to recognize a tire reaching its final 2/32″ of wear due to deep siping which spreads to the bottom of the tread.
So, even at the end of their life cycle, ControlContact tires won't look as worn as some other tires. However, you can still check their condition by taking a look at the treadwear indicator which gets aligned with the tread level as the tire wears off to the final 2/32″ of the tread.
Wet traction performance
The performance of these tires on wet roads is just what you'd expect from Continental. They provide a firm grip and great driving stability considering the tire class. With deep siping and tread grooves, there's no fear of hydroplaning, and braking distances are fairly short thanks to the optimized tread material.
The only thing to look out for is driving speed, as these tires weren't made to cope with high-performance all-season tires. So, their grip and wet handling won't be as good at a higher speed, but that's to be expected in the first place.
Dry traction performance
In terms of dry traction performance, ControlContact tires don't disappoint either. They offer a tight grip to the road due to maximized rubber that claws in on the road. These tires have wide shoulder blocks that result in a tight grip even while cornering and truly add up to overall steering precision on the highway.
The material stays stiff enough in the summer, so you get a perfect combination of dry and wet driving characteristics along with comfort and durability.
Snow traction performance
Continental ControlContact tires come with thousands of biting edges that help your vehicle stay inside the lane in case it snows. However, the snow grip isn't as good as dry and wet traction, so you should only drive with these tires mounted on a highway or public road with a thin layer of snow.
When it comes to all-season tires vs all-weather tires, all seasons aren't as good in deep snow. So, it has nothing to do with these tires in particular, and you should consider the weather in your area when making the final decision. If you only get light snow where you live, you'll be just fine with a set of ControlContact touring A/S tires.
Off-road traction performance
You won't be able to drive off the road with a set of ControlContact touring A/S tires mounted. They just weren't made for such terrains due to the gentle tread design that can't cope with sharp rocks. However, these tires are intended for sedans, coupes, and small crossovers, so there's no point in thinking about them as an off-road solution.
On top of that, they only come in trims up to 17″ in diameter, so if you are looking for an off-road capable tire for your SUV, you'll have to pick a different tire instead.
Noise and comfort
Being a touring tire, Continental ControlContact is also quite refined and features impressive noise isolation. It's thanks to the Continental "Comfort Band" that's placed between the tread and the steel belt interior.
The band absorbs road noises and vibrations, and it prevents them from translating into the driver's cabin. So, you also get a refined and comfy driving experience with these tires mounted, on top of the mentioned performance and tread life.
Competitors and alternatives
There are not many quality alternatives that give you the same level of driving comfort and all-season performance as Continental ControlContact. In that light, our team picked some of the most qualified competitors that rival this tire in the same categories:
Bridgestone Turanza
Goodyear Eagle A/S
Price range
Continental ControlContact tires start at a convenient price of just $80 for a single 14″ tire. However, as the size trims go up, so does the price, so you can expect to pay around $195 for a single 17″ tire.
It's not the cheapest touring all-season tire out there, but it's not quite on the expensive side either. Having in mind all the Continental features that come along, the price is convenient for everyday drivers, especially with the discount coupons and rebates.
Warranty
One of the most important things about the Continental ControlContact touring A/S tire is the warranty package it comes with. You get a 90,000-mile limited treadwear warranty, making this tire one of the best cost-to-mile tire ratios out there.
To top it off, Continental also included its materials and workmanship warranty that lasts 6 years and gives you a free replacement during the first 2/32″ of wear or the first year of use, whichever comes first. Finally, you also get a uniformity warranty during the first year of using the tires.
Our take
Ultimately, this Continental ControlContact touring A/S review should help you figure out the pros and cons of this tire. It's overall an amazing tire meant for drivers looking for superb estimated mileage and driving comfort for everyday use.
It's not a high-performance tire, and the choice of size trims might be limited, but within its class and price range, this is a tire you won't ever regret buying.
Where are Continental ControlContact touring A/S tires made?
Continental ControlContract tires are made in Germany and the brand's production plants located in the US.
How good are Continental ControlContact touring A/S tires?
Continental ControlContact tires are one of the highest-quality choices in the class, assuming you are out to find a perfect mix of all-season touring tires and driving comfort.
How long do Continental ControlContact touring A/S tires last?
The ControlContact touring A/S tire should last at least 90,000 miles, making it one of the most durable tires in the category.
What is the speed rating of Continental ControlContact touring A/S tires?
The speed rating of Continental ControlContact touring A/S tires is u0022Tu0022-rated.
Where to buy Continental ControlContact touring A/S tires?
You can buy Continental ControlContact touring A/S tires in Continental dealerships across the US, or online tire shops.
Which is better – Continental ControlContact touring A/S vs Michelin Defender?
Overall, Michelin Defender is a slightly better tire in terms of all-season traction, but it's also more expensive than the ControlContact touring A/S tire.
Which is better – Continental ControlContact touring A/S vs Bridgestone Turanza?
Continental ControlContact touring A/S offers nearly the same performance as the more expensive Bridgestone Turanza all-season tire.
Which is better – Continental ControlContact touring A/S vs Goodyear Eagle?
Goodyear Eagle A/S tires offer slightly better-wet performance, but the ControlContact touring A/S tire is better in terms of driving comfort and noise isolation.