How long can you drive with a bad U joint?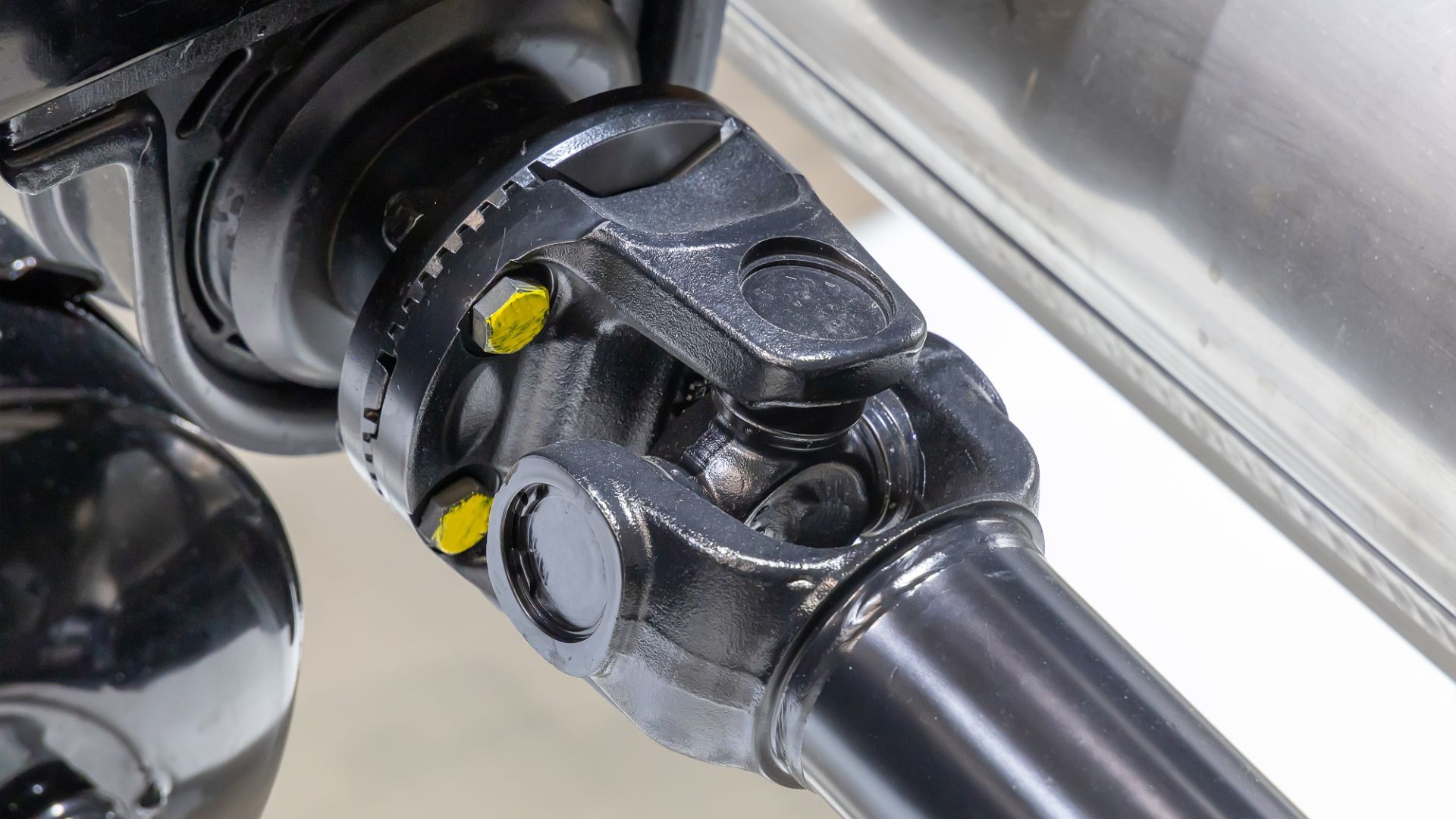 If you have a faulty U-joint, your car cannot run for an extended period. A broken U-joint coupled with a transmission fluid leak can cause damage to the brake line, driveshaft, transmission link, and other significant parts of your vehicle.
The duration of driving with a bad U-joint is dependent on the vehicle type. Some cars fail to start with a faulty U-joint, and others can go for a few kilometers. It is crucial to know about the maintenance and the correct operation of universal joints, which can help save money for repairs and replacement.
If your U-joint is left unchecked for an extended period, it can result in a significant problem. It is essential to have it checked by a mechanic if you notice unusual signs from your vehicle. In this article, we will discuss problems with U joints and how long you can drive with a bad U-joint.
Causes of faulty U-joint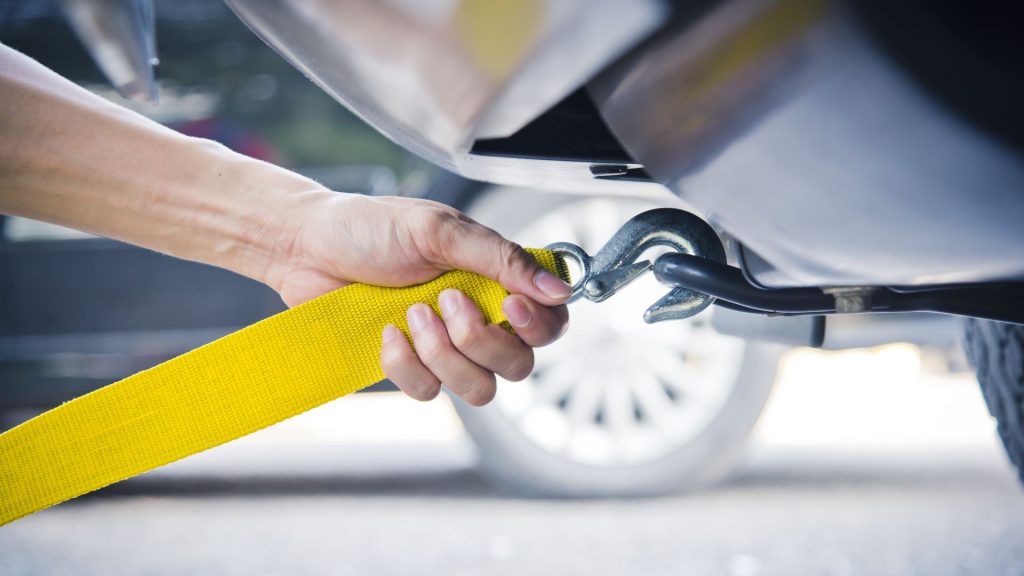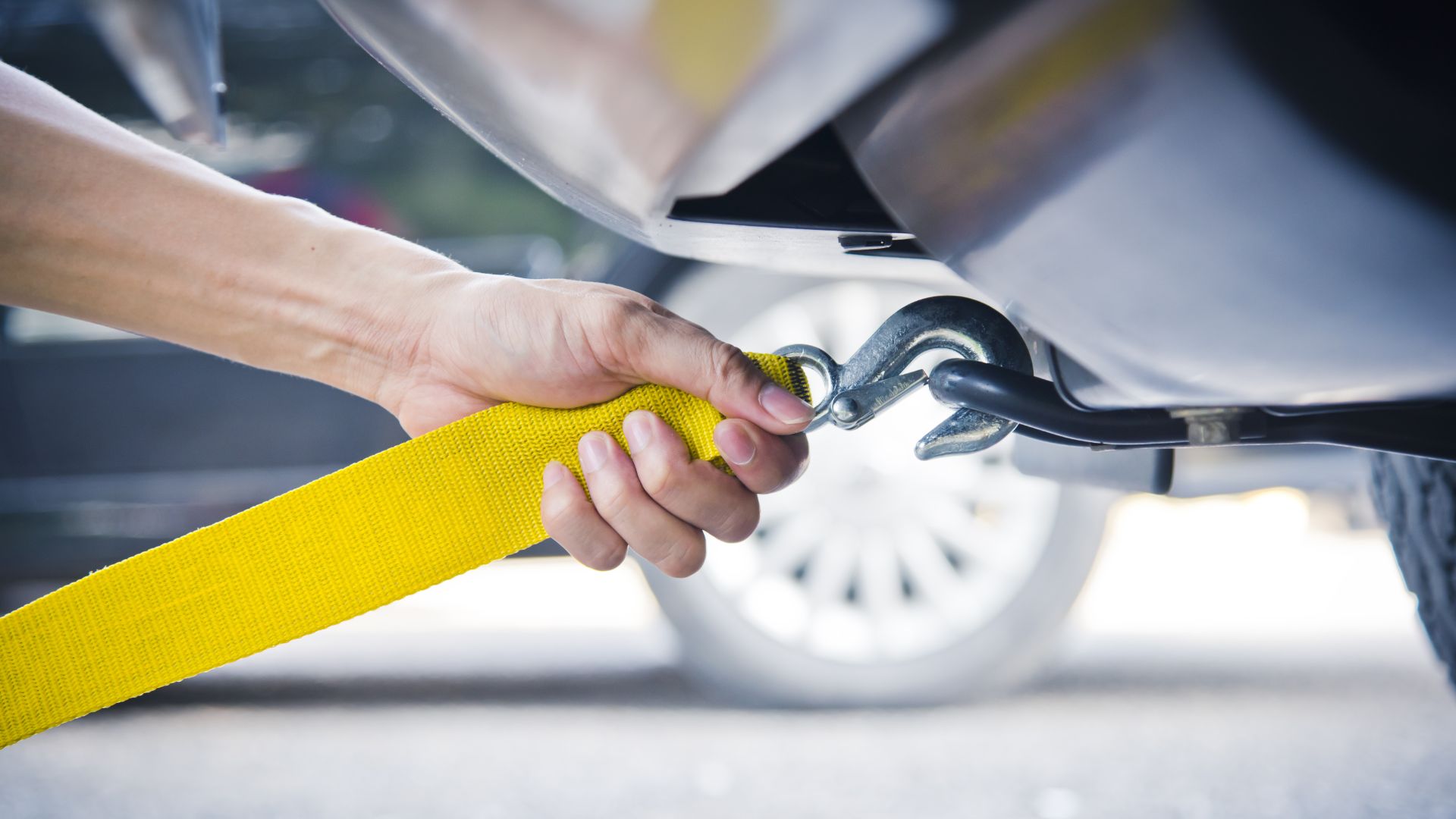 Every component of a vehicle is prone to experiencing wear and tear, and the U-joint is not left out either. The possible cause of a faulty u-joint is wear and tear and long-term use.
A bad u-joint can also get linked to rough driving, lack of greasing on the bearing, and vehicle modification that can affect the driveshaft angle or speed. There are solutions to a faulty U-joint, so you do not have to worry about the problem being irredeemable. Some of the most common reasons why a U-joint fail includes;
Wear and tear
Universal joints are made to have a long service life, but it is still prone to errors or damage regardless of routine maintenance. Under hard driving and adverse driving conditions, the u-joints may wear faster than expected.
The universal joints for vehicles like trucks and SUVs for hauling and driving off-road are more prone to wear and tear since they are under much pressure, and they have to get replaced often than the regular drive. If your U-joint comes with better mileage, it is recommended that you have it replaced with an OEM option.
Loss of grease
A lack of lubrication is detrimental to the service life of Universal joints. U-joints are a set of bearings, so they must have adequate chassis grease to function effectively.
Some U-joints are designed to receive lubrication maintenance, which can be very helpful in off-road, lifted, or heavy-duty vehicles. Purchasing universal joints with a 'greasable' design makes greasing maintenance easy and quick.
Lifting without aligning
After installing a lift kit in your vehicle, it can change the driveshaft's angle or speed. This puts more pressure on the U-joints and reduces their service life.
It is crucial to examine the driveshaft alignment post lifting to ensure functionality inside the specs. The driveshaft angle can go through a modification process if required. A stronger u-joint is best used for your vehicle.
Heavy duty tasks
When your vehicle goes through intense applications like racing, off-roading, or constant payload towing, it can put a surplus strain on the driveshaft, increasing the wear and tear of the U-joint. All car components have limitations, and strain effort can reduce their service life.
For vehicles that perform heavy-duty tasks regularly, it is best to get a heavy-duty u-joint to pair since they are designed for more challenging activities.
High power and efficiency of your engine
If you modify your engine to improve your car's horsepower, the process increases the strain on the driveshaft and the universal joint. The u-joints have to be very strong for cars with greater horsepower.
How long can you drive a vehicle with a faulty U-joint?
There is no fixed distance or time you can drive a car with bad u-joints. It is vital to take note of symptoms exhibited by the u-joint. The u-joint can make high and low noises as your vehicle is running; it is an indication that it is faulty.
Any speed or sound fluctuation can be a significant indication of a bad universal joint. If you decide to drive a car with faulty u-joints, it may result in irreversible damage or a severe accident.
If the u-joint is faulty, you can feel the vehicle's vibration as your speed increases. Leaking transmission fluid is another indication that the universal joints are getting damaged. Overlooking a u-joint symptom or need for replacement can lead to severe consequences.
Symptoms of a bad U-joint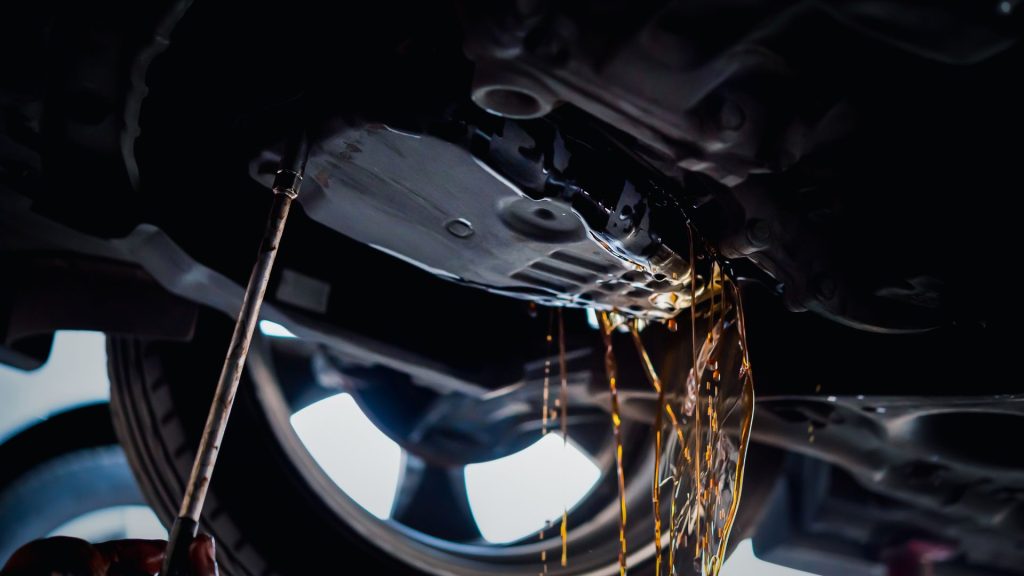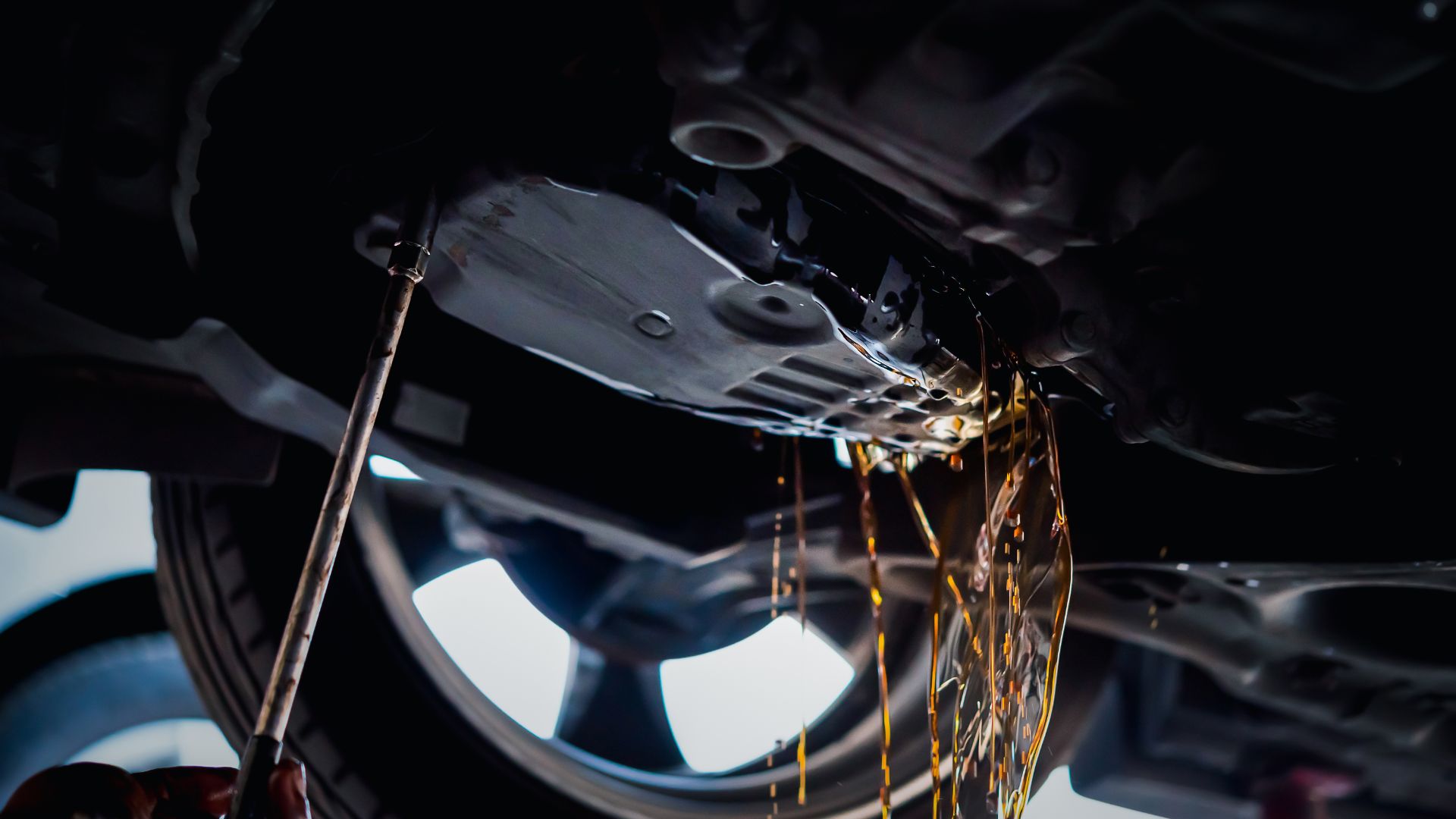 Squeaking noises
The bearing parts used in U-joints get lubricated at the factory. Still, they may not acquire a lubrication fitting to aid further greasing once the vehicle runs on the roads, limiting their functionality. The bearing portion twists a little with every rotation of the driveshaft, and this causes the grease to evaporate or wear off the bearing cup.
Lack of lubrication causes the bearing to dry up and initiate a metal-to-metal contact. When this happens, the U-joint bearings squeak as the rotation occurs.
The squeaking noise usually disappears as the vehicle goes faster because other external noises come into play. This squeak is a primary indication of a fault with the u-joint, so it needs to get serviced by a professional mechanic. Maintaining your u-joint can significantly increase its service life.
Leakage of transmission fluid
The transmission fluid leakage from the rear usually results from a faulty universal joint. If you notice a transmission leak accompanied by vibration and do not get it inspected by a mechanic, the universal joint can damage the transmission's output shaft and tail shaft bushing, which can cause a transmission fluid leak.
There are several reasons why there could be a leaky transmission, and it is essential to check it properly to identify the source of the leak and carry out the adequate repair.
Vibrations
If you feel vibrations from your vehicle, it usually means that your U-joint has done significant damage to the driveshaft, making it unbalanced. This vibration will have a higher frequency than an unstable set of wheels.
A worn u-joint gradually causes harm to other car components. Getting the universal joint replaced with a great fitting u-joint will be appropriate for the replacement by a mechanic.
Clunk and ring
If you hear a ringing noise with a bit of clunk when you shift your gear from drive to reverse, it indicates that the u-joint comes to a hard stop once the power changes. This ringing noise usually comes next after deterioration due to insufficient grease in the bearing. Servicing or greasing the bearing will help a little in reducing the damage. However, it may extend the service life.
Disconnected driveshaft
When the u-joint gets completely damaged, it cannot connect to the driveshaft. If the driveshaft breaks down and disjoints from the transmission or rear axle, your car will need to get towed, and there will be a significant replacement of the driveshaft.
The vehicle cannot move
The final indication of a faulty u-joint is a vehicle incapable of moving. If the u-joint breaks down, the driveshaft will fail and no longer transfer power. At this point, you will not be able to have a universal joint replacement but a complete change of the driveshaft.
How often should you replace your u-joints?
U-joints are designed to last long and not depreciate over an extended period, but it doesn't stop them from breaking. You cannot easily predict the service life of the u-joints, they could last for decades, but they can break even if the vehicle is new.
It is crucial to inspect the u-joints after every oil change. There are two to three universal joints in a regular rear-wheel drive vehicle. Vehicles with extended wheelbases like buses get fitted with three or four u-joints. The higher the number of u-joints, the higher the chance of failure.
Our take
It is crucial not to overlook the symptoms of faulty u-joint. It would help if you get the problem inspected and fixed by a professional mechanic to prevent further damage and expensive repair cost. Always lubricate the bearing portions as it can extend the service life of the u-joint and prolong your driving duration.
What does a bad u-joint feel like when driving?
When a u-joint gets faulty, it creates a vibration as your vehicle is at high speed. It also causes jerkiness, a clunk, and a squeaking sound when accelerating. This squeaking from the u-joint can be heard at low speeds under 10mph. It is an indication that lubrication is highly needed in the bearing.
What happens if u-joint fails?
If your u-joint fails, your car will break down and stop moving. If this happens, the driveshaft assembly will get loose and fall off. You will need to replace the driveshaft and, in some cases, the yoke on the transmission and the front or rear axle.
What causes u-joints to go bad?
Some factors that cause the u-joint to get faulty include; excessive vibration, corrosion, a worn, cracking transmission or cracked differential housing, and if the bolts of the components are not adequately torqued into place.
How much does it cost to replace u-joints?
Getting a u-joint replacement cost between $200 to $450, depending on the vehicle's make, model, year of production, and the damage done to it. If you are experienced in car repairs, you can purchase a u-joint for less than $50 and carry out the replacement yourself.