Brakes squeak when stopping slow – causes and fixes
Discover the surprising reason why brakes may squeak when coming to a slow stop.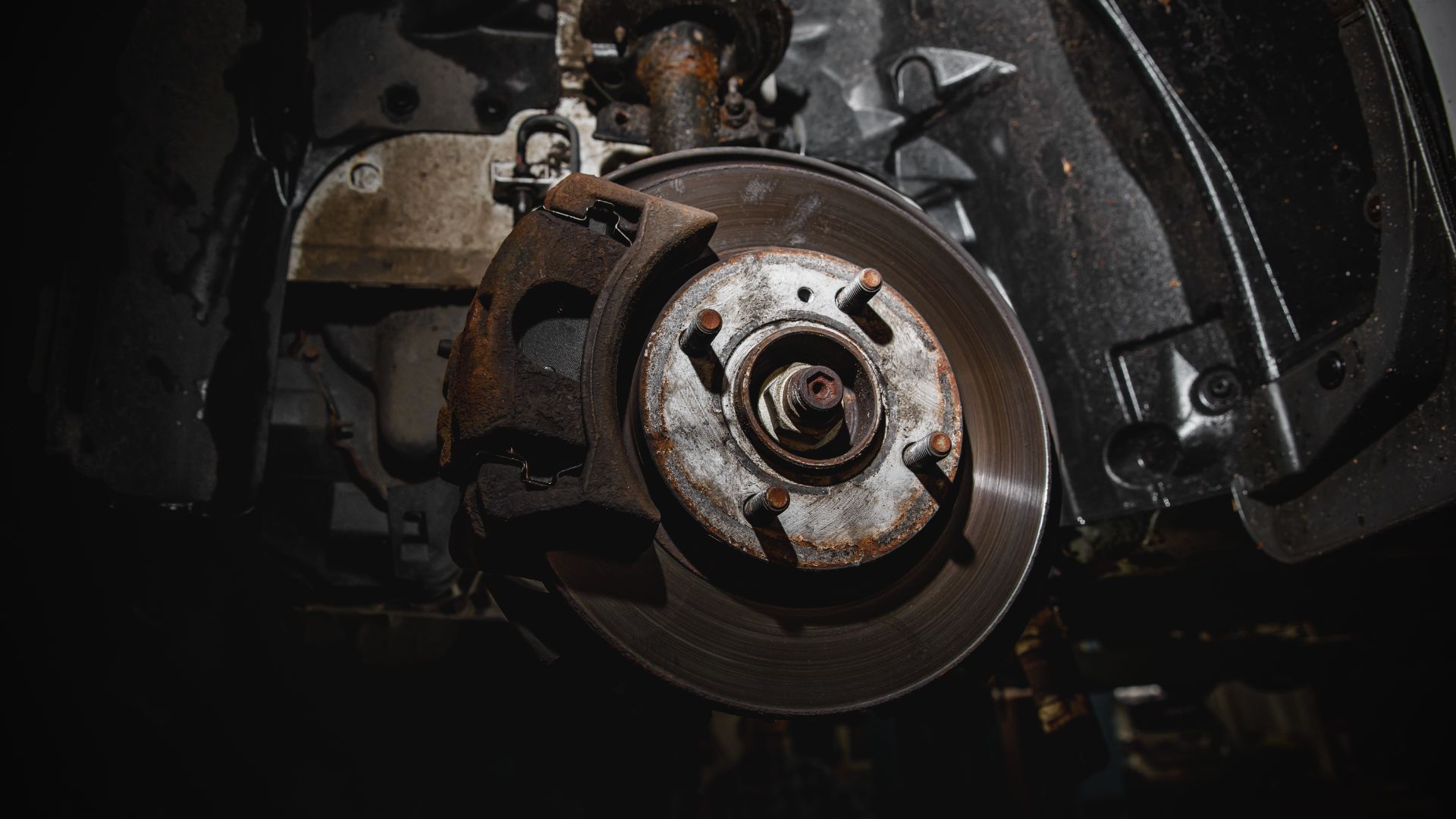 Whether you have new brakes or haven't changed the pads and rotors in a while, you may hear a tiny "squeak" as you stop. If your brakes squeak when stopping slow, the sound will mostly be present just before you completely stop.
Out of all the braking noises, this can be the most bothersome one, since it's mostly present as you are coming to a slow stop. In this guide, we'll deal with all the potential reasons behind squeaky brakes, so you can continue driving and braking without this frustrating noise in play.
The main reasons behind the squeaking sound when braking
There are various things you should check before you replace any expensive braking system component in case of a squeaking sound. The thing is – many drivers replace the brake pads or even mount new rotors just to see the sound still present, or even getting worse.
So, let's go over the main reasons behind the squeaking brakes before we get into what you can do to solve it:
Worn rotors or brake drums
Low-quality replacement brake pads
You just replaced the brake pads
Dirt and debris accumulated on the rotor
If you hear a specific squeaky sound, it's probably not due to overused brake pads. Although you need to replace brake pads on time, if they get worn off, you should hear the brake pad housing touching the disc. This causes friction between the metals, and you'll likely hear a grinding sound.
So, you should first take a look at the brake discs or drums. Most modern vehicles come with disc brakes, but we'll cover how you can inspect drum brakes for squeaky noises for owners of older models.
Squeaking drum brakes
If your drum brakes are squeaking, the first thing you should do is figure out if it's the back brakes or the front brakes. You might need some help from your passengers to put this to a test. Ask a passenger to pull the window down and listen carefully as you brake.
The next step is to inspect the troublesome brake drum. You can use a car jack to lift it and remove the tire. This will give you easy access to the drum, so use a hammer to gently tap on it and remove it. If the brake shoes still have some material left, it's not causing the problem.
The cylinder might also be wet due to a braking fluid leak, but if you can squeeze the end of it and there's no liquid, it's the drum itself. You might notice that the inside of the drum is too shiny, so you can replace it or resurface it. It doesn't cost much to get the drums resurfaced, and the squeaking problem should go away afterward.
Squeaking disc brakes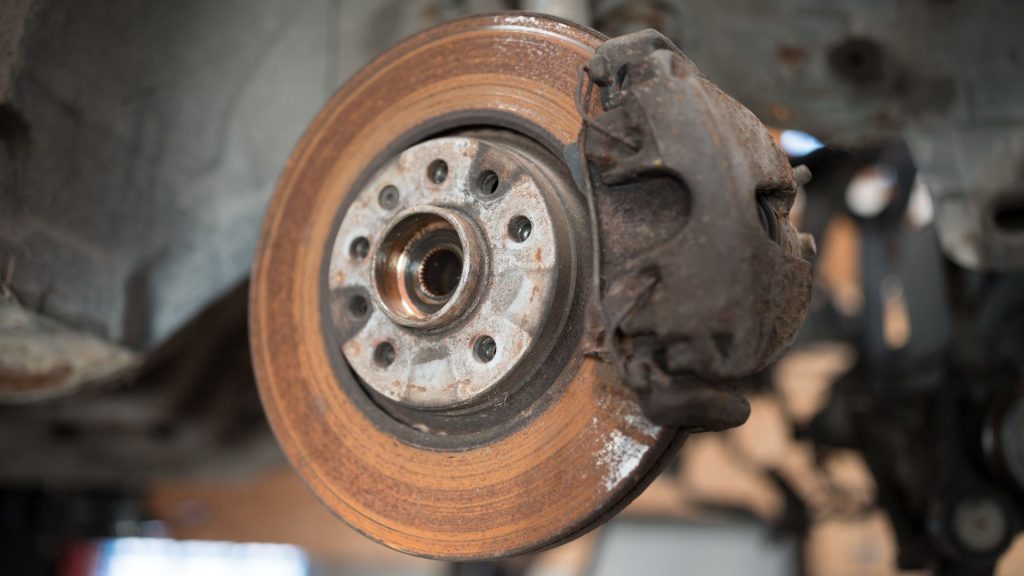 Disc brakes are a bit more complex than drum brakes, so it might be slightly harder to find the reason behind the squeaky noise here. The sound can play a key role in this case, so pay attention to it. If you hear a creaking noise just before you stop, it's due to unlubricated guide pins or a metal friction problem.
However, a squeaking noise is triggered by the discs themselves, or how the brake pad pressures the disc. If it's time to replace your disc, you can apply a similar method to what we mentioned with drum brakes. Remove the tire and take a look at your braking discs. If they appear to be too shiny, the glaze has accumulated due to too much heat and friction, so you might experience lower braking performance.
One way to deal with the situation is to replace the discs, while you can also ask a mechanic to sand them using a special machine to remove the glaze and restore the performance.
Low-quality replacement brake pads are a huge no
You might think that you are saving a couple of bucks by buying lower-quality brake pads, but you are causing more damage this way. Most modern cars have factory-set ceramic brake pads, so if buy replacements that are made of poor materials, your brakes will squeak even more.
Make sure to check that your replacement brake pads are ceramic to avoid making the matter even worse. Still, you might even experience low-pitched squeaking just before you stop if you've recently mounted new ceramic pads.
It's nothing to worry about – your new set of clean brake pads can't evenly pressure the discs if you haven't replaced them as well. The sound should wear off over time as you brake since the pads and discs will adjust. You can sand the discs when buying new pads to make sure there's no adjustment period in between.
Dirt and debris on braking discs
If you drove over a dirt road or sand, some residue may have formed up on the disc. Any residue and particles on the braking disc lower the performance since the brake pad can't completely lean on it.
So, not only will you experience lower braking power, but you'll also hear that squeaky sound before stopping. You can gently wash the disc, but don't directly spray water on it in a car wash. It's best to use a hose with a gentle water flow to clean the disc from dirt and debris.
Rusty brake discs
If you spot some rust on your brake disc, it can also be the cause of the squeaking noise trouble. However, if it's only slight surface rust, you can drive your car for a bit longer and frequently apply the brakes to make it go away.
You won't need to clean it or scrape it, it's enough that you simply drive your car every day and the rust will come off. On the other hand, if there's too much rust on the disc, the disc itself might be contaminated, rather than just its surface.
Sometimes you can skim the brake disc to remove the rust if there's more of it, while in other situations you'll have to replace the whole disc.
Why do my brakes squeak when I come to a slow stop?
Your brakes squeak when you come to a slow stop due to a layer of glaze on the brake drum or disc surface. It can also be due to worn-out brake shoes or brake pads that aren't properly replaced. Even a layer of dirt and debris on your discs can cause a squeak since the brake pad won't be able to push on the disc evenly.
How do I stop my brakes from squeaking at low speedu003cstrongu003e?u003c/strongu003e
You can stop your brakes from squealing at low speed by resurfacing your brake drums or skimming the discs depending on your brake system type. Also, sometimes even a little rust could make these sounds, so you can drive your car regularly and it should get back to normal. Still, sometimes you'll need to replace the drums or discs in case they get too shiny or worn off.
What's wrong when your brakes squeak?
When your brakes squeak, it's usually due to glaze on brake drums or discs. You might have accidentally bought poor-quality replacement pads, and that would result in an increasing squeaking noise as you drive afterward.u003cbru003eu003cbru003eYou should get your braking system inspected by a mechanic since it might just be due to loose braking parts. Also, you might need to lubricate caliper pins or just tighten up the brake pads, and the noise will go away.
Why do my new brakes squeak when stopping?
If your new brakes squeak when stopping, you should check the type of replacement brake pads you've bought. If you own a modern car, chances are that you need ceramic brake pads like those that came in a factory setting.u003cbru003eu003cbru003eOn the other hand, if you didn't skim the disc before mounting new brake pads, it might take some time for the pads and disc to align properly. You can sometimes apply a bit of grease on points where the pads are attached to calipers, and the noise will go away.
Our take
Ultimately, if your brakes squeak when stopping slow, it's mostly a matter of brake drums and discs based on your particular braking system type. Still, replacing these expensive components isn't always the only necessary solution.
Hopefully, our guide will help you diagnose the issue, and apply some easy checks to figure out the source on your own. You should either way address the issue as soon as possible since brakes are crucial for your driving safety.