What causes a car to backfire?
Understand the causes of car backfires.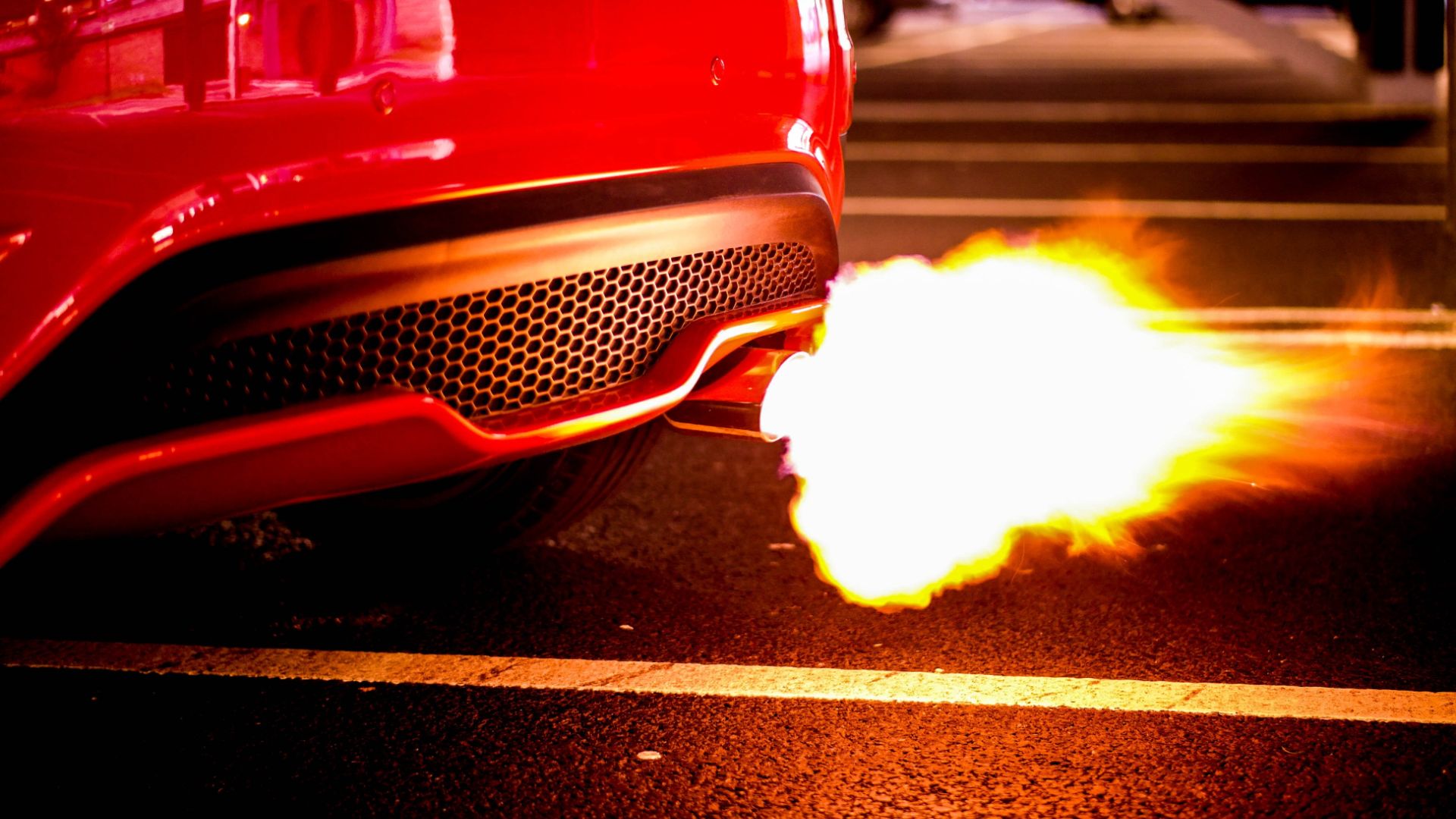 The last thing most drivers want to hear is an explosion sound emitting from the tail line. Those mild cough-like sounds, loud pops, or gunshot sounds you hear when you start the engine or shift gears indicate that your car is backfiring.
Cars can backfire when unburned fuel combusts in the intake or exhaust manifold instead of the engine's cylinder. While a single backfire with only screeching sounds may not be alarming, an intense explosion with a smoky exhaust or a loss of vehicle power can be horrifying. Backfiring can result in loss of fuel or severe damage to the engine or exhaust manifold. If you are reading this, you probably want to know what causes a car to backfire and how you can deal with it.
Why does a car backfire?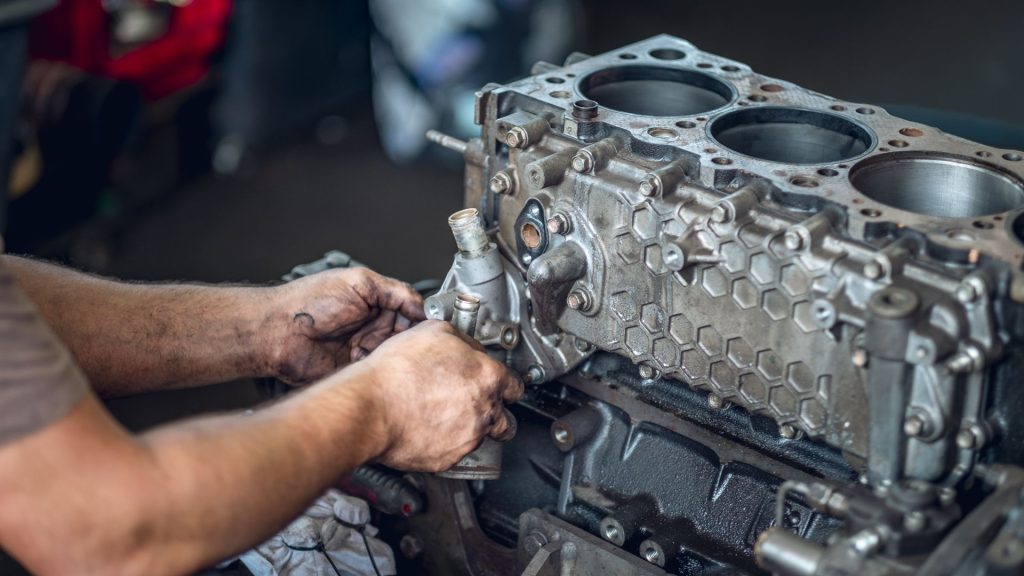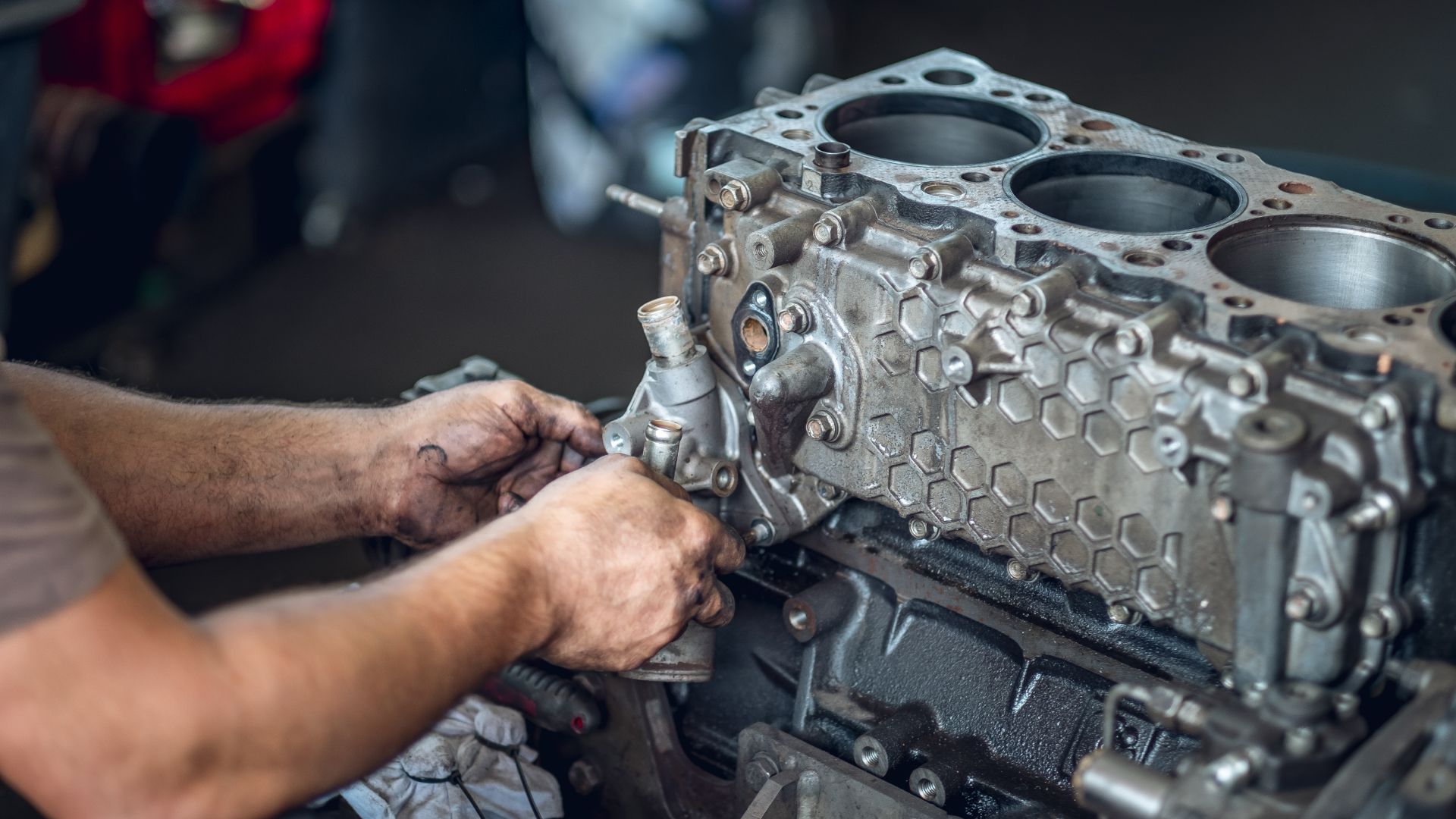 It is sometimes difficult to tell the actual cause of a backfiring. There are several reasons why a car could backfire; some of these causes are associated with the engine, while others are associated with the exhaust. Here are some causes of car backfires you should know.
Poor engine timing
Poor engine timing is the principal cause of backfiring in older vehicles. The engine timing is retarded when the engine cycle of fuel compression ignition exhaust in the cylinder head is out of sync with the cylinder block. This is because internal combustion gasoline engines depend on the exact timing with the spark, valves, and pistons to ignite the air/fuel mixture during the combustion cycle.
If the valves open or close without precision, the spark might arrive too early or too late, allowing the unburned mixture to escape into the exhaust system and ignite when it gets into the catalytic converter. The result is a loud bang and, in worst cases, visible flames emitting from the exhaust tip.
Modern engines are less likely to encounter this issue because they run on computer-controlled timing in sync with the engine components.
Lean air-fuel mixture
The air-fuel mixture must be in the right proportion for any engine to work correctly. A lean air-fuel mixture is when there is too much air and less gasoline in the system. When there is more air than the engine is used to, the fuel mixture burns more slowly and won't be able to push the unburned gasoline down the exhaust when the valve opens.
In other cases, the fuel can get used up, leaving the air in the system, resulting in backfiring and the production of unnecessary vapor during combustion. Using sufficient fuel is crucial to avoid a lean-air ratio in your system.
Rich air-fuel ratio
You may want to protect your engine by adding excess fuel into the vehicle but don't. Too much fuel in the engine is as disastrous as too little or no fuel at all. If you supply too much fuel to the engine, it affects the quantity of air present for the combustion and slows down the combustion process.
Also, when the engine has more fuel than it can burn, the unburned fuel leftover flows into the cylinders and the exhaust, and you have a backfire in your hands. Other causes of air-fuel imbalance include faulty sensors, bad fuel pumps, blocked air filters, faulty mass airflow sensors, leaking fuel injectors, coolant temperature, or a bad exhaust gas recirculation (EGR) valve.
Deformed valves
The engine cylinders have intake and exhaust valves that regulate the flow of air and fuel in and out of the cylinders. The intake valves open up to allow air and fuel into the cylinders and then close afterward. In contrast, the exhaust valve closes during combustion and opens after combustion to release fumes from the cylinders. If the valves are bent or faulty, they affect the combustion process and lead backfiring.
Failing spark plug
Most backfires stem from spark plug issues because they are vital to ignition. If the spark plug fires out of turn or refuses to spark when the exhaust valve opens, there is bound to be a backfiring from the tail line. On older vehicles with spark plug wires, shorts in wiring or incorrect wiring can also cause a backfiring. Thankfully, newer cars have coil-on-plug designs that improve the consistency and control with which the engine fires its sparks.
Carbon tracking
In talking about what causes a car to backfire, we have to include carbon tracking on the list. Carbon tracking occurs when a contactor de-energizes and pulls away. This creates an arc that builds up a carbon bi-product from the hot electrical arc on the contractor. If this happens frequently, a carbon track will form and act as a shortcut for the spark disrupting the actual path. Carbon tracking can occur in any vehicle.
Mounting spark plug wires or ignition coils directly onto the spark plug can also develop carbon tracking and result in car backfiring.
Older engine problems
Classic cars with old engine technology are more prone to backfiring than modern cars. This is because the systems in modern cars are computer controlled, while those in classic cars are not. Classic cars need regular adjustments called tune-up to keep them in check.
In addition, classic cars have components like air gulp valves, distribution caps, etc., which can cause backfiring if faulty.
How do I stop my car from backfiring?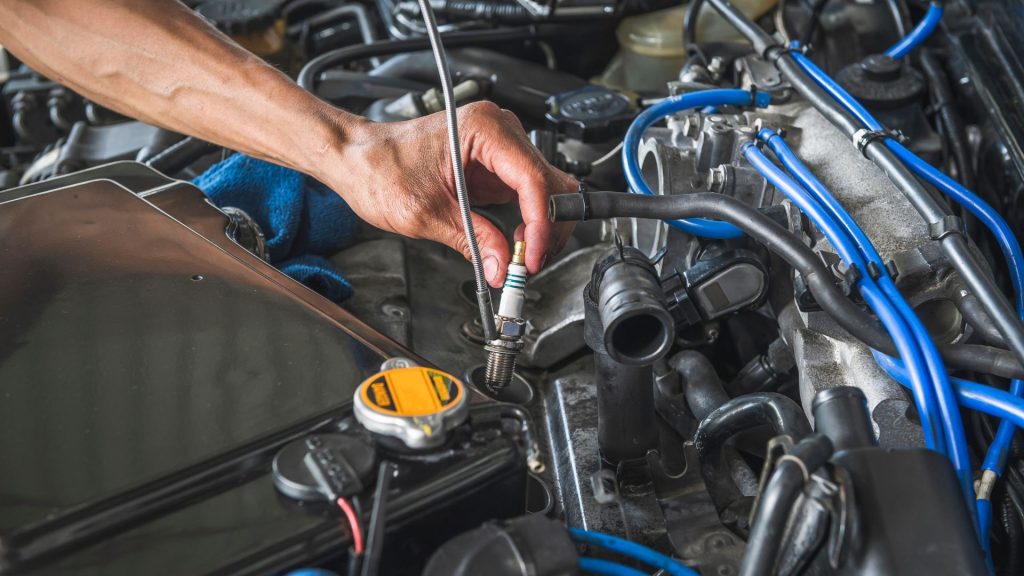 Once you have identified the cause of the backfiring, the next step is to fix the issue. Here are things you should do to stop your car from backfiring.
Check your spark plugs
Checking and cleaning your spark plug as often as possible can save your engine from backfiring. Check for carbon trackings and clean them off immediately. If the spark plugs at damaged, it is advisable to replace them. You should consult your owner's manual for replacement intervals and anything other than normal wear on the spark plug.
Replace the spark plug wires
If your car still runs on spark plug wires, you should check and replace them as soon as you notice backfiring issues in your vehicle.
Replace the distributor cap
If your car has a distribution cap, ensure it is working correctly. A faulty distribution cap will cause your vehicle to malfunction or backfire, and you should replace it immediately.
Replace your oxygen sensors
Although this is not a very common cause of backfiring, you should ensure that bad oxygen sensors are replaced. If your vehicle has covered over 75,000 miles, it is about time you got new oxygen sensors. Installing a new oxygen sensor or two can help prevent car backfiring, and if it doesn't, it can increase your gas mileage.
Check your fuel system
Check your fuel pump, carburetor, and other vital components of the fuel system regularly to ensure that they supply the right amount of fuel into the intake valve. Clean them thoroughly when there is the need to, and adjust the carburetor to the proper temperature. If any components are damaged, you should rebuild or replace them as soon as possible.
Stop air leaks
If the problem is not with your idle air control valve and mass airflow sensor, it would be best to look out for the missing, frayed, or unattached vacuum hoses. It is easy to spot air leaks with a little bit of tracking. Stopping air leaks is affordable and helpful in fixing backfiring.
Maintain a healthy exhaust
The most obvious sign of a car backfire is from the exhaust. Vehicles can backfire if the catalytic converter is faulty or approaching the end of its service life. Maintaining a healthy exhaust system through routine monitoring of your exhaust and the catalytic converter is essential to save your vehicle from backfiring.
Change your engine timing belt
If your engine experiences backfiring, you may have to check the serpentine belt or multiple belts, depending on your vehicle type. If the engine timing belts are faulty, replacing them would do a lot of good.
Old engine tech
Car backfires are not common in newer vehicles like the old ones. If your car is an older version, ensure that you check and fix all carburetor issues, tune them properly and replace them with a new one when needed.
Check your air-fuel mixture
Ensure that your air-fuel mixture is not too rich and not too lean too. Check the fuel system's components to ensure they are in good working condition to avoid backfires.
Our take
Car backfires are warning signs that all is not well with your vehicle. Although there may be several causes, regular maintenance can reduce your vehicle's chances of backfiring.
However, if you suspect that your vehicle has a backfiring problem, have a professional mechanic look over it immediately to avoid further damage.
Can I drive a backfiring car?
Some drag racers and car enthusiasts enjoy driving a car with a gun sound in the tagline. While that may sound cool, driving a vehicle with frequent backfiring is never a good idea.u003cbru003eu003cbru003eBackfiring is always a sign of something wrong with your car, and you shouldn't ignore it. Ensure that you follow your owner's manual to keep your vehicle healthy. If any incidence of backfiring occurs, get a qualified mechanic to fix it immediately.
Can a backfire damage an engine?
A single backfire occasionally may not be alarming, but an intense explosion or repeated backfiring is terrible for your engine. Backfiring is only a sign that something is wrong with your vehicle; ignoring it can lead to other severe damage to your engine components and an engine breakdown in the worst case.
How do you stop a car from backfiring?
To stop your vehicle from backfiring, ensure to check and maintain it properly as suggested in your owner's manual. Keep to the preventive measures, and visit a skilled mechanic to fix the problem if backfiring occurs. 
What two faults cause a backfire?
Backfires could occur due to faults in the engine or the exhaust system. Several factors cause these faults, the most common of them are misfiring plugs and an unbalanced air-fuel ratio in the system. 
Can bad spark plugs cause backfire?
Yes. Since spark plugs are vital in the ignition process, a faulty spark plug is a more likely cause of car backfire. Any issue with the spark plug's precision, spark plug wires, or carbon tracking can result in a loud bang from the tail line.