Ford Taurus years to avoid — most common problems
Find out about the Ford Taurus models you should steer clear of for a hassle-free car ownership experience.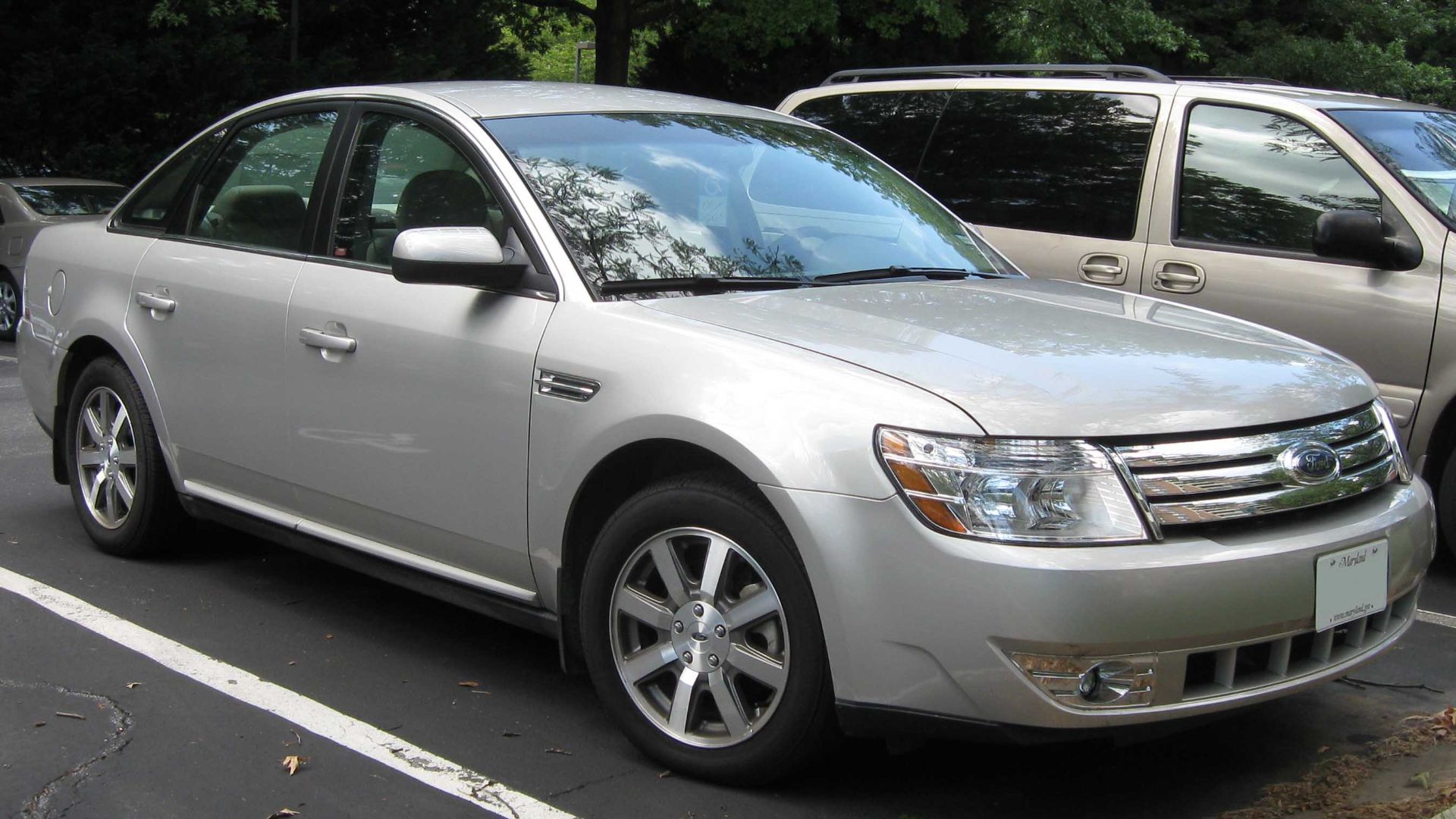 Over the years, Ford has proven to be the people's choice when it comes to producing high-quality cars with an affordable price tag. The Taurus was one of those and the production of over 30 years and seven generations in total proves its value.
The thing is – most drivers wonder if the Taurus is a reliable car overall and whether there are any Ford Taurus years to avoid. Well, that's what our experts are here for since we'll go over the model years that are plagued by potential issues, and discuss the most commonly-encountered problems as reported by previous owners.
Why you can trust REREV's advice on which car model years to avoid: Our car experts look at official data, ask real drivers what they think, and talk to experienced mechanics to make sure our list is useful. This reliable info can make buying a car easier for you. Want to know how we do it? Find out more about our research methodology.
Most common Ford Taurus problems
Ever since its inception, the Taurus was a pinnacle of quality in Ford's vehicle lineup, and this remains the case even today. The most recent models are all pretty much within the premium segment and there's even a sporty SHO version which makes a great "sleeper" car with its mighty high-output V8 engine.
The modern SHO features a twin-turbo EcoBoost, so it also delivers exceptional performance on top of premium comfort and noise isolation. In terms of the common problems, you may be surprised as to how well the Taurus ranked in terms of reliability.
We only have a few problematic years to discuss, and the main problem with these is the leaking oil which was mostly caused by pan gasket cracks. There's also the matter of automatic transmission failure and this one was among the most expensive issues to repair.
Drivers have also complained about head gasket leaks that mostly revolved around the older Taurus, while there are a few newer models plagued by this issue. Finally, we have to discuss the matter of fuel leaks and fuel tank assembly problems.
Oil pan gasket leaks
One of the worst problems that could happen with a used Ford Taurus is if the car develops oil pan gasket leaks. Not only will it mean bad news for the engine since it may not be properly lubricated, but it also causes a fire risk in presence of the hot exhaust pipe.
Moreover, the problem with a cracked pan gasket often occurred even before the car reached the 100,000-mile mark, which makes it the worst problem with the Taurus. The average cost of pan gasket replacement is around $400, but the consequences it may leave on your engine could be far worse.
Problems with the automatic transmission
While we are at the serious problems that Ford Taurus had over the years, it's crucial to mention the automatic transmission failures. These were reported by numerous drivers and there were over 150 NHTSA reports on transmission failure for the fourth-gen model.
Most drivers have reported complete transmission failure and struggle with the transmission system to shift through the gears. These were often accompanied by strange noises and shuddering coming from the transmission. Others reported symptoms of a bad torque converter and a jerking motion during gear shifts.
We've also found numerous reports of leaking transmission fluid and transmission slipping, so it's better to simply avoid getting a Ford Taurus equipped with an automatic transmission.
Head gasket leaks
Another problem that you should keep in mind when getting a used Taurus is that some models struggled with head gasket cracks. If this happens, you may notice some symptoms of a blown head gasket that primarily include coolant leaks and it's even possible for engine oil to mix up with the cooling liquid.
This leads to serious engine damage that can't be easily repaired and we suggest you avoid the affected models. This issue was mostly expressed in the 1991, 1994, 1997, 2005, and 2011 models.
Problems with fuel tank assembly and fuel leaks
The last one among the serious issues that affected Ford Taurus models is the matter of improperly attached fuel tanks. The manufacturer acknowledged this issue, so Ford issued an official recall in 2015 to deal with the matter and tighten the loose bolts.
Not only would this lead to fuel leaks, but also to unexpected engine stalling or fire hazards. There were also previous recalls in 2013, so this problem wasn't only associated with a single Ford Taurus model. If you are looking for our advice, we suggest you simply inspect the fuel delivery system before the purchase with a help of a trusted mechanic.
Which Ford Taurus years to avoid?
Ford Taurus is one of the most reliable full-size sedans on the US market among vehicles that were in production for over 30 years. It's simply astonishing how few complaints these models got over the years, so we completely get the meaning of the "quality culture" that this model initiated.
Most of the mentioned issues we've listed have started with the third generation of the Taurus, so we'll start there and see which models are also affected in the following model years.
Third-generation Ford Taurus (1997 and 1999 model years)
Among the third-gen Ford Taurus models, we have to include the 1997 and 1999 ones on the forbidden list. Of course, we'll let you decide which model suits you the best, but these were the worst third-gen models based on complaints provided by previous owners.
Some of the usual issues that came with the 1997 and 1999 Ford Taurus are common transmission problems, engine stalling, and A/C heater malfunctions.
Fourth-generation Ford Taurus (2002-2005 model years)
If you thought that things will surely get better with the following generation, you'd be wrong since the fourth-gen Taurus was the worst one yet. All the models from 2002 to 2005 are plagued with problems and the worst one is the 2003 Ford Taurus.
Because of all the transmission problems that were reported for this model the most, drivers had to go through expensive transmission rebuilds. In the end, there are also suspension issues and engine problems for this model year, which is why we suggest that you skip it.
The 2005 Taurus is pretty bad as well and it's mostly due to the same issues along with interior accessory failures and peeling paint.
Fifth-generation Ford Taurus (model year 2008)
Unlike the previous two generations, the fifth-gen Taurus was rather reliable. The only model year that had excessive issues was 2008, which was plagued by transmission and braking system problems. Still, the fifth-gen model didn't stick on the market for too long and it was soon replaced with a sixth-gen one.
Regardless of the changes, the sixth-gen Taurus remained as reliable as the previous model with just the 2013 model reported to have issues. Still, these were nothing when compared to all the problems of the third-gen Taurus.
Best Ford Taurus years
After putting you through these problems and models you should avoid, it's time to get to the good part and give you an overview of the best Ford Taurus years. We compiled this list by using all the problem reports we could find and the NHTSA complaints, so these are the most reliable Taurus models we came up with:
1989 Ford Taurus
1990 Ford Taurus
1991 Ford Taurus
1992 Ford Taurus
1993 Ford Taurus
1994 Ford Taurus
1998 Ford Taurus
2006 Ford Taurus
2007 Ford Taurus
2009 Ford Taurus
2012 Ford Taurus
2015 Ford Taurus
2016 Ford Taurus
2017 Ford Taurus
2018 Ford Taurus
2019 Ford Taurus
All these Taurus models are pretty much safe to go with and every single one received impressive reliability scores. Struggles with transmission issues were finally over with the sixth generation, so if you are looking for the best price to quality blend, we recommend all model years from 2010 to 2019.
Of course, it's best to avoid the 2013 model which is the only exception if you wish to cut the worries short and prevent having to deal with expensive repairs.
Is the Ford Taurus worth buying?
If you are looking for a definitive answer – yes, Ford Taurus is a used model that's worth buying. It delivers excellent reliability and driving comfort, and even considerable performance in the SHO version. However, it's also worth knowing about all these problematic models that we've mentioned.
With that in mind, our team hopes to have helped at least a tiny bit when it comes to buying a used Taurus that will serve you without any issues for years to come.
Is the Ford Taurus a reliable car?
Yes, Ford Taurus is a reliable car and there have been only a couple of problematic model years ever since the production of the model started back in 1985.
How many miles Ford Taurus can last?
Ford Taurus can last at least 200,000 miles with proper maintenance, while many drivers state how they managed to get more than 300,000 miles without any need for urgent servicing.