Brakes squeaking — causes and fixes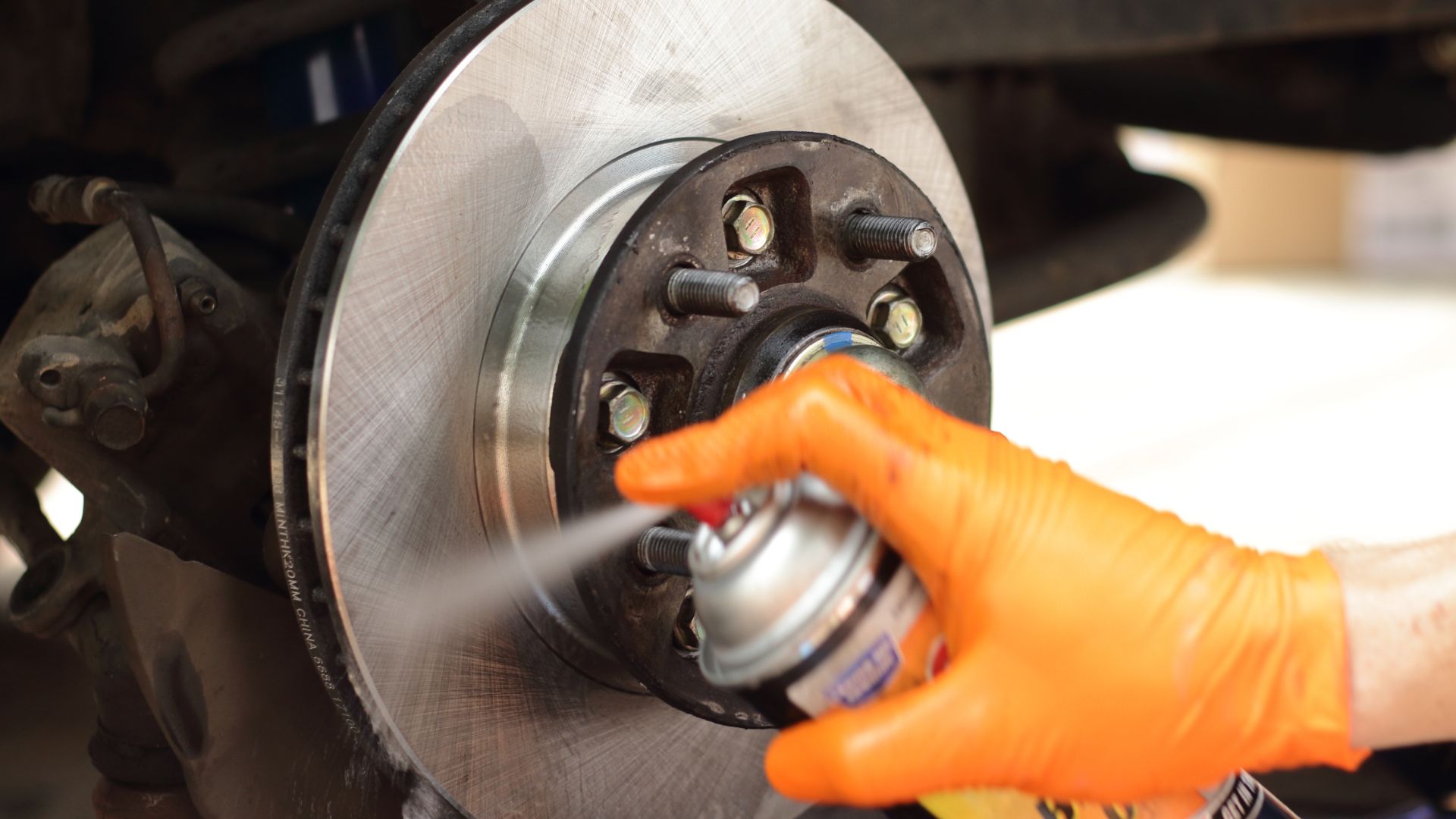 One of the main things that could ruin your everyday driving routine is the squeaking noise coming from the brakes. It happens all the time – from new brake pads installed, to squeaking just before you come to a stop, and even sometimes without braking at all.
So, what's the culprit behind the brakes squeaking, and how to fix it? In this guide, we'll get over some of the main things you can do to fix the squeaking brakes yourself. We'll also cover things that only your mechanic could do, so you'll know just what to do in case of squeaky brakes.
Reasons behind squeaky brakes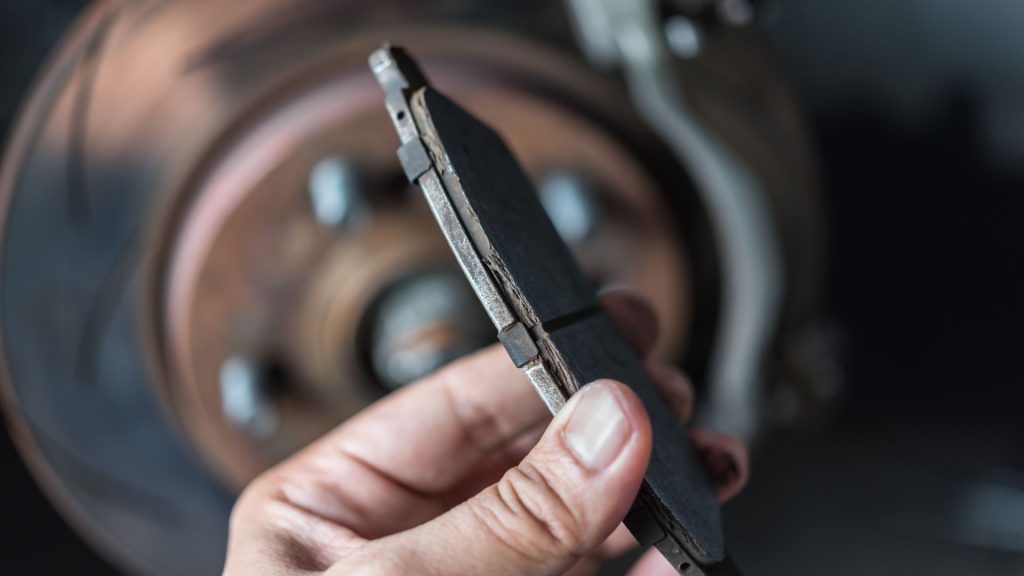 Numerous braking sounds might appear as you drive, and squeaking is one of the most common ones. To help you understand why that's the case, we'll go over the common reasons for squeaky brakes and why they come to be:
New brakes and rotors didn't bed in
Rust and debris forming on the brake disc
Replacing ceramic brake pads with metallic ones
Frequent aggressive braking
It might come as a surprise to you, but even new brakes squeak as it could take some time for the replacement brake pads to "bed in" with the disc. It often happens if you've only replaced brake pads but not the brake discs.
Of course, this is a common thing, as brake discs last longer than the pads, and bedding includes adjusting the new pads to the rotors. You can do this by yourself, by driving up to 50 mph and braking with a bit more power applied to the pedal. After you do this several times, you can leave the brakes to cold down and it should cause the brake pads to pressure the disc completely the next time you brake.
It will also eliminate the squeaky noises. It can also be a problem of a rust layer forming on the brake disc, and this often happens after bad weather or if you don't drive your car for a few days. Bad choices of replacement brake pads also sometimes result in squeaky brakes, along with your braking style.
Getting rid of the brake squeaking noise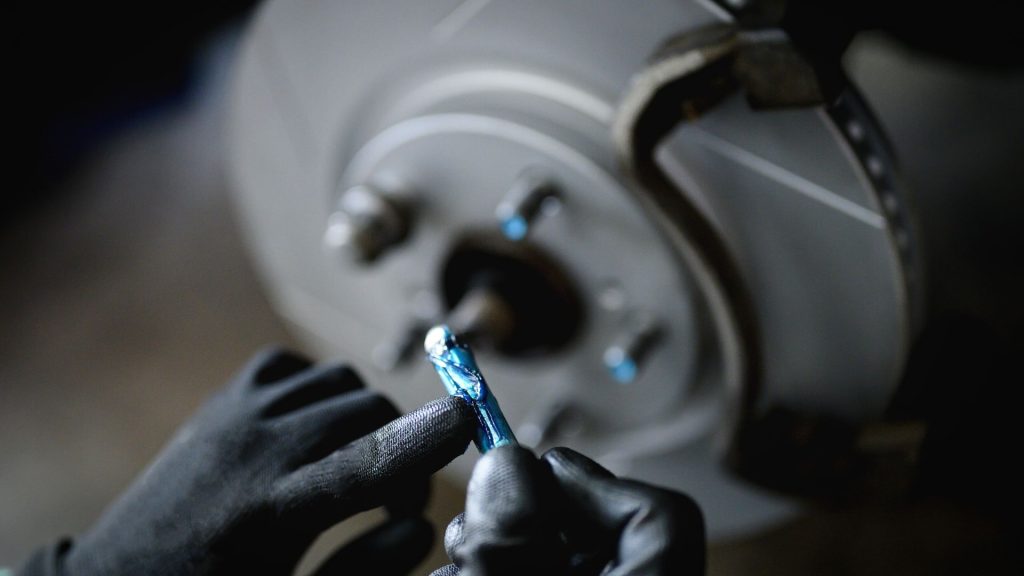 Now, since you are familiar with the main causes of squeaky brakes, let's get to the bottom of it. Our team has prepared some expert tips for you, so you can easily remove the squeaking noise. If bedding-in didn't stop the squeaking, here's what you can do:
The best-case scenario – drive it off
Sometimes rust can form on your brake discs if you don't drive your car, or if you park it in the mud. Rain can also affect the discs to get an outer layer of rust. Don't be confused by it – it's perfectly normal for this to happen and you won't have to replace the brake disc right away.
If it's just an outer layer, you should be able to peel it off by simply driving your car. By applying the brakes a few times with moderate pressure on the brake pedal, the pads will pressure the discs and rust will come off.
You can also inspect the rusted discs by yourself, and it's especially easy if you have alloy wheels. If not, you can just take the tire off and take a closer look at the disc's surface.
Buy proper replacement pads
Most modern cars come with ceramic brakes installed, so if you put metallic brakes as a replacement, it can trigger the squeaking noise. You should check your type of brake pads since there are three different types – metallic, non-asbestos organic, and ceramic pads.
If your car was equipped with ceramic pads, you'll have to get a ceramic replacement as well. It might be more expensive, but at least you'll solve the squeaking issue and they should last a while longer than metallic ones.
Be careful with your braking style
You might not know this, but squeaking noise can also be a result of your braking style. If you tend to accelerate suddenly and then aggressively brake, you'll be putting too much pressure on the brakes. The same goes with sudden braking under a heavy load, and all that leads to a layer of glaze forming on the discs.
Glaze can also form on the brake pads, and it's easy to check it yourself by looking for glassy surfaces. It's a result of immense heat and pressure while braking, and what you can do about it is get the discs resurfaced.
It's best done by a mechanic with a professional machine and it's only possible if there's little glaze and if there's enough disc metal remaining. By resurfacing the discs, you'll be able to pair them with new pads, and careful braking from this point on would eliminate all the squeaky noises.
Inspect your brake pads and lubrication
The squeaking noise is also often a result of worn-off brake pads, and this causes direct friction between the metal frame of the pads and the disc. The squeaking can then transfer to a grinding noise, which is dangerous as metal-to-metal friction could cause warped discs.
So, a simple brake pad replacement could solve the noise. Also, you need to lubricate the guide pins and the noise will stop. Brake pistons and pins also require lubrication just like the engine oil lubricates metal components in your engine bay.
That being said, make sure to correctly apply the brake lubricant or grease onto the brake pad area that comes in contact with the caliper piston. Don't apply grease on the friction side of the pad, or leave it to a professional if you don't have any experience doing this.
You should avoid placing lubricants onto the surface of the pads and the discs since it would lower their braking function.
Our take
Hopefully, this post helps you deal with brake squeaking and serves as a guide on how you can fix the problem yourself. If nothing of the mentioned techniques work, make sure to visit a mechanic as soon as possible.
In case of brakes squeaking, it's never a good sign so acting on time can prevent further damage to your braking system.
How do I get my brakes to stop squeaking?
You can get your brakes to stop squeaking by eliminating the rust or resurfacing the discs when replacing the pads. It's also important that you find proper replacement pads and lubricate the brakes properly.
Is it OK to drive with squeaky brakes?
It's not OK to drive with squeaky brakes since it might result in lower braking power which could be potentially dangerous.
Why is there a squeaking sound when I brake?
There's a squeaking sound when you brake due to worn-off brake pads, glaze forming on the brakes, or improper replacement brake pads. It's also possible for new brakes to squeak before they completely bed in.
Do squeaky brakes mean they need to be replaced?
Squeaky brakes could mean that you need to replace your brake pads, but it can also happen right after replacement if you don't choose accordant pads or if the brakes didn't bed in.