Slow leak in tire — causes and fixes
Learn to fix a slow tire leak and avoid costly repairs.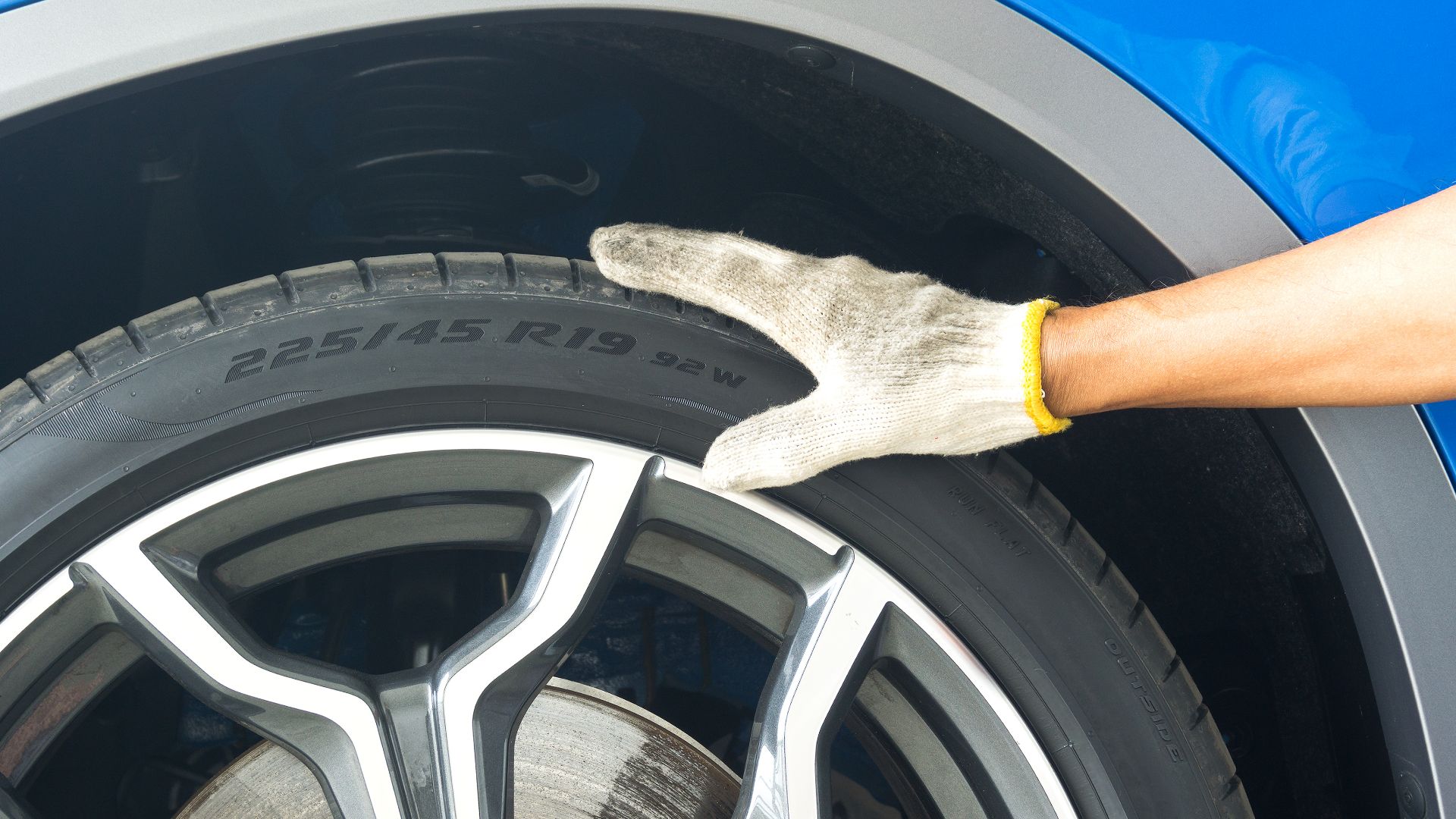 It is natural for a tire to lose some pressure over continuous usage. However, you could have a slow leak in your tire and not be aware of it.
A slow tire leak happens when the tire loses air at the rate of 1 to 3 psi per month due to osmosis. Strange leaks due to temperature changes or wheel or tire damage sometimes give weak leaks but are generally stronger. However, if your tires deflate to more than 25% of the recommended pressure, your chances of a tire-related crash are high.
This article defines factors that cause your tire to lose air slowly and what you can do about it.
Why is my tire losing air slowly?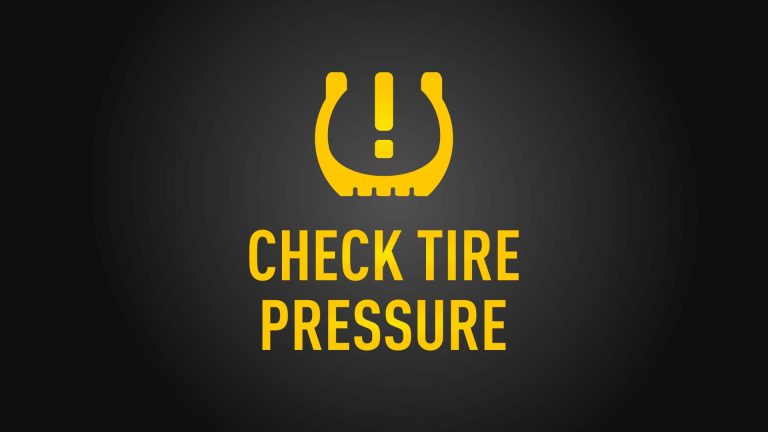 There are three major reasons why tires get slow leaks from time to time. These are:
Temperature difference
As seasons come and go, the temperatures fluctuate. Every 10°F drop in temperature causes 2% of the air in a tire to escape. Likewise, an increase in temperature by 10°F causes the air in the tire to increase by 2%.
The temperature has a relationship with pressure which causes air to shrink when cooled and expand when heated. Most of the time, the amount of air remains the same, but the pressure reduces because of the cold and vice versa.
Light passenger vehicles generally lose or gain around 1 psi, while slightly bigger cars like pickups and buses lose and gain about 2 psi.
Though most tire deflation results from the weather, remember that temperatures do drop at night. So, some air will escape if you leave your car unprotected from the cold and elements.
Refrain from inflating the tires that deflated because of being left out in the open at night. A ride in the afternoon with much warmer weather will inflate it back to normal.
Wheel problems
A problem with the wheel will either cause your tire to leak slowly or fast. There are two main wheel problems which cause the tire to leak slowly. They are:
A poor valve stem
The valve stem is a vital part of the tire as it is used to regulate the pressure of the tire. You inflate or deflate your tire at the valve stem as needed.
Over time, the valve stem deteriorates, leaving it prone to air leaks. The main propellant of valve stem deterioration is exposure to chemicals on the road.
When getting a new set of tires, you would also be required to get a new valve stem. However, if your tire loses air slowly over 1-3 psi a month, you may not need to wait until you're replacing all your tires to get a new valve stem. Pay great attention when using the valve stem after a new installment, as over-tightening can also cause it to leak.
A bent wheel
A bent wheel is never a desirable thing. It increases the vibration of a car to very noticeable amounts and can damage the tire bead, which then makes it leak.
Corroded wheels cause slow leakage too. Therefore, you should treat wheel problems seriously, as they are often the reason for an accident.
Damaged tires
Damaged tires easily give way to slow leaks. If the road you frequently drive on is not in good condition, the chances of you having a slow leak is high. Potholes and curbs sometimes flex the sidewalls and make the tire lose air. You can see from the Cooper Discoverer RTX review that some SUV tires have reinforced tread, but even such rugged tires can leave you with slow leak problems.
Furthermore, if you have had to patch a hole in your tire that nails could have caused, you may have a slow leak due to bead damage. The patch is called a bead; if it gets chunked, it will leak slowly.
How do I find where my tire is leaking?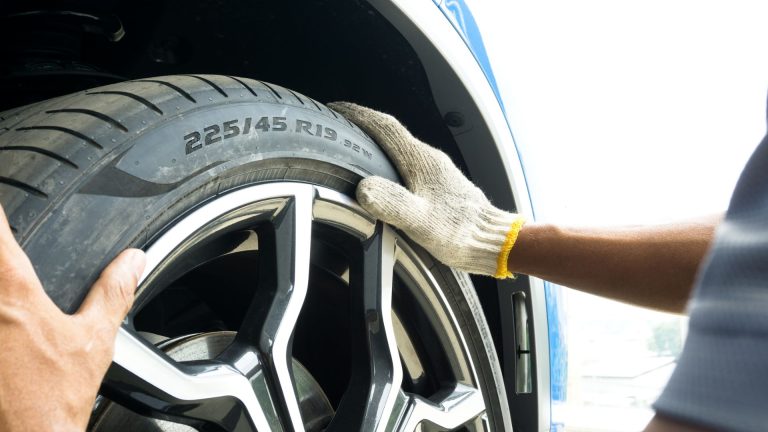 There are several ways you can use to find where your tire is leaking. The common and simplest ones are:
Feel the tires
The spot where a tire leaks will often stand apart from the rest of the tire by feel. A hissing sound often accompanies it so that you can listen for the area the sound is coming from before feeling about the tire for the exact spot. If your tire is hot, the part leaking will feel hotter too.
Use soapy water
Add soap or detergent into a spray with water and spray the rim edge, tread and tire sidewalls. Start with the valve stem before getting to the inside and on the side edges of the rim.
Wherever a leak is present, bubbles will appear due to the escaping air. You will have to wait for 5 minutes before noticing the leak.
Put the wheel in water
Using this method is time-consuming but still effective.
Remove the wheel and put it in water. Small bubbles will get released from the leaking part and reveal themselves. If you do not see the leak in 5 minutes, flip the tire to the other side and watch to see if the leak is on the other side.
How do I fix the slow leak in my tire?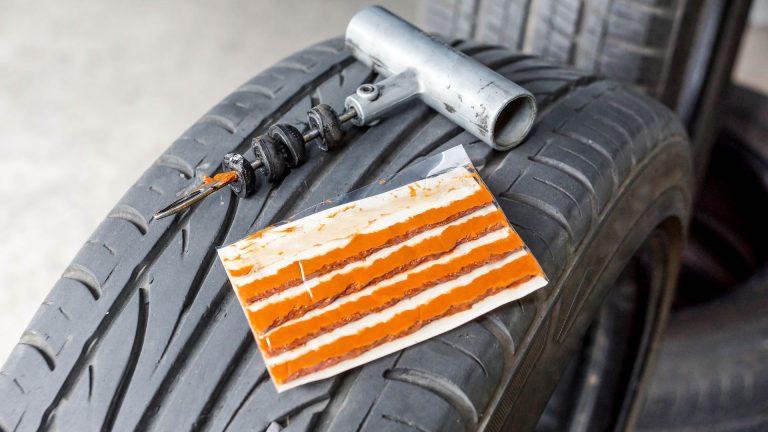 The fix you have to do depends on the cause of the leak.
Not all damage to the tire and wheel is repairable, while some basic repairs you can do yourself are temporary. Whatever you do, ensure that you do not settle for low-quality or poor repairs to keep yourself in the safe lane.
Leaks due to valve stem issues
The best way to resolve slow leaks due to valve stem issues is to replace the valve core. You will need a valve removal tool and a new valve core.
To remove the old valve core, insert the removal tool tip into the stem and rotate it counterclockwise. Check for corrosion signs and clean it before inserting the new valve core.
After making sure the stem is clean, screw the new core into place and pump the tire up. Some people do this procedure with the tire wholly removed, though it's not mandatory. You must be careful, though, and wear protective glasses to avoid debris or the old stem from entering your eye.
Repairing the rim
If your rim or wheel has issues, it is best to get professional help.
You can only do anything about your rim issues when it is caused by corrosion, and you will have to remove the tire to access the wheel.
You start by cleaning the wheel, decreasing it and removing previous finishings. Sand all its parts using a low-speed sander for the rim's center. Polish the wheel until it gets shiny again, and let it dry. You can apply wax if appropriate.
The procedure for cleaning the wheel can be varied with your wheel type. For safety, you should wear protective glasses and gloves.
Why is tire pressure important?
Maintaining the right tire pressure is essential for your pocket and your safety. About 75% of accidents due to flat tires are the results of neglecting slow leaks.
Also, fuel consumption can increase by 3% when the tire pressure is wrong. Not enough air will reduce the capacity of your tires to carry a load, and your tires are most likely to wear faster too.
Therefore, it is in your best interest to keep tabs on your tires, ensuring they have the right pressure and no leaks for a safe ride.
Is it safe to drive with a small tire leak?
Driving with a small leak in your tire is dangerous. It can easily blow out, causing harm and injury to yourself and others. You should always pay attention to a leak, no matter how small, as it can be the defining factor for your safety on a journey.
Aside from being a safety problem, slow tire leaks can damage your vehicle. The faster you arrest the situation, the better for you.
Our take
Slow leaks can be deadly in some situations as they can be indicators of wheel problems which are mostly accident-causing. Punctures from small sharp objects like nails or valve stem issues mainly cause them. Other times, it could just be the weather messing with your tires.
You should always pay attention to a slow leak from your tires. Endeavour to have it fixed as soon as you notice it, and make conscious efforts to maintain the correct tire pressure at all times.
Can I drive on a tire with a slow leak?
Driving on a tire with a slow leak is dangerous, especially when cruising at higher speeds. It can fail and cause a blowout or deflate enough to make you lose control of the wheel. 
Can a tire with a slow leak be repaired?
There are different ways to repair a slow leak, depending on the cause of the leak. Get a professional to give your tire a thorough look and proffer solutions. 
What to do if the tire is slowly leaking?
Whenever you notice your tire is slowly leaking, take the vehicle to your auto mechanic for a check and subsequent repairs. If you are confident in your abilities,  you can do some of the needed repairs at home. Make sure you only drive for a short time on a leaking tire.
How much does it cost to fix a slow leak in tire?
The cost of fixing a slow tire leak depends on the cause of the problem. The repair cost can be as low as $25 or as high as $150.