Bad axle symptoms — causes and fixes
Identify the telltale signs of a faulty axle and ensure a safe ride.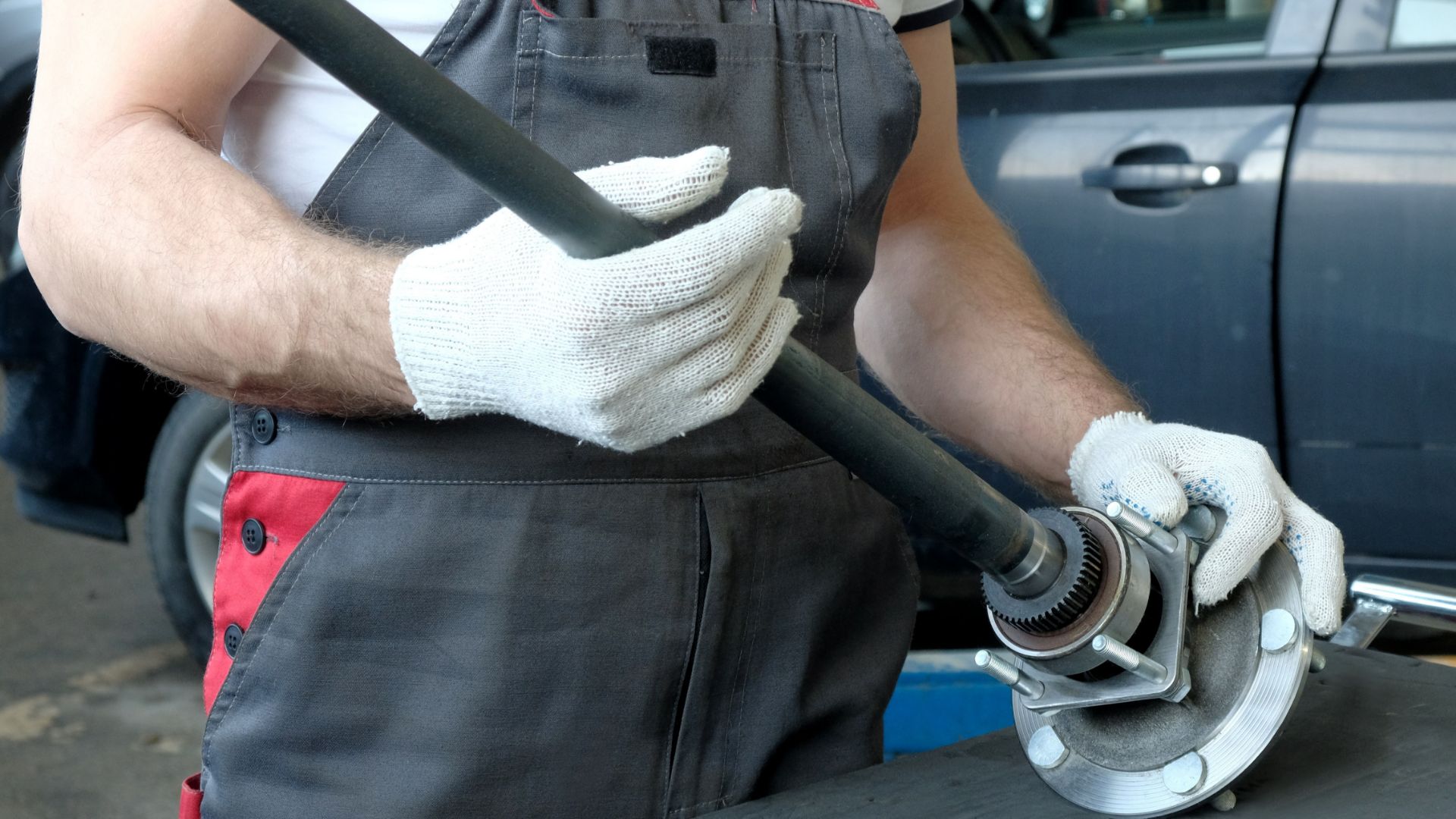 A car's axle comprises a steel transaxle or driveshaft that connects the steering system to the wheels, transmission, and engine. Torque and power get transferred from the transmission and engine through the axle and to the drive wheels. Some axles use CV joints to provide independent suspension to each wheel, but they do not work on the same thing.
If a car axle gets broken either by hitting a curb or due to regular overuse, you will know that there is an issue because the tires will not spin properly. A faulty axle can be dangerous, especially if you do not notice it earlier.
It is essential to pay attention to the symptoms of a damaged axle to avoid severe damage. Here, we discuss bad axle symptoms and remedies.
Common symptoms of a bad axle
A functional CV axle aids the smooth operation of the vehicle. If the axle becomes faulty, it will produce some of the symptoms explained below.
Knocking or growling sound
If you are experiencing a knocking or growling sound, it does not always indicate that your vehicle has a damaged axle. Few faulty components can cause knocking sounds while driving your car. However, a defective axle is a significant issue considered to cause this problem.
In front-wheel drive vehicles, this knocking sound can come from the inner joints, while for rear-wheel drive vehicles, it could come from any section of the joints. The differential also produces a knocking sound.
If the sound becomes louder, you should take your vehicle to a mechanic to diagnose the problem effectively. You can also analyze this problem by decelerating and accelerating your car while in reverse mode.
Grease on the tire's edge
The boots of your vehicle's valve joint contain some grease, and these boots prevent the leakage of the grease. If you notice grease on the edge of your vehicle's tire, especially if it comes out from a little crack, it indicates that you have a damaged axle. It would be best if you got it diagnosed quickly to avoid spreading damage to other components in the vehicle.
If the grease leaking from the wheel has a dark color, it indicates that the CV joint of your car is damaged due to a lack of lubrication. A torn boot is inexpensive to replace compared to an axle, so it would help if you inspect the boots regularly and check the inside edge of the tire for greasy leaks. You must confirm the particular cause of the problem before you conduct a repair.
Vibration while driving
If you have a damaged axle, your car will vibrate even on flat surfaces. This is because a bad CV joint will be unable to balance correctly during rotation, and as you step on the gas pedal and accelerate, the vibration will get more severe. With an increased speed, you will risk losing control of the vehicle, putting yourself and your passengers at risk of danger.
You can also risk the CV joint breaking down while driving if it is not replaced or repaired immediately, which is potentially dangerous. However, identifying this symptom can be difficult because several factors cause driving vibration.
Clicking noise
A faulty axle usually makes a loud clicking sound as you turn the vehicle, and this sound will most likely get louder as you begin to drive. The sound may feel like a loud pop. To check if you have a faulty axle, you can conduct a test by shifting into reverse, turning the wheel to one side, and then stepping on the accelerator.
If you move backward in a circle, you will notice that the clicking noise will become louder. If you have identified the symptom, you should immediately take your car to a service center. Depending on how severe the axle issue is, you may need to replace the entire shaft assembly.
Bouncy ride experience
If you are driving down a road that is even and free of bumps and potholes, any vehicle working correctly should be entirely stable. However, if your car bounces around on a flat paved road, it could be a symptom of a damaged axle.
If you notice this problem, you should have a mechanic inspect your suspension components to determine the source of the problem. If you wait for too long, the situation will get worse, especially if you are driving on a bumpy road, putting your safety at risk.
Vehicle strains
Axles are relatively flexible, but when they get under pressure, you will notice it in the gas pedal. When an axle becomes damaged, your vehicle may begin to strain. You will put it into gear and see that power is not getting to the wheels.
Brake pad misalignment
When your axle starts going bad, you will notice some braking issues. The brake pads will begin to shift and get misaligned with the rotors and wheels. Once this happens, your vehicle will start to slip or skid to a stop. Over an extended period, the brake will eventually stop operating.
Causes of a bad axle
An axle that displays any of the symptoms listed above can fail anytime. When an axle fails, the car cannot start and must be towed. The following are the causes of a bad axle.
Extended service life
Every item wears out over time. The service life of an axle is around 100,000 miles with regular driving. For some cars, the axles have up to 200,000 miles or more. Off-road driving and other rough terrain competition can wear out the axle more quickly.
Driving through deep water
If you frequently drive through water, the water will reach the car's wheel hubs. Some drivers encounter these conditions. Such driving lets water enter the CV axle, leading to an overall accelerated wear out and CV joint corrosion.
CV axle boot failure
A torn or cracked boot will let the axle lose its lubrication and become exposed to contamination with abrasive road grit. These conditions will result in the mechanical failure of the joint and rapid wear.
How to diagnose a bad CV axle
The following are step-by-step guides you can use to detect a damaged axle.
Inspect the boots
Inspecting the rubber boots on the axle shaft is the first step in determining whether or not you have a bad axle. Knowing the condition of the boot can help ascertain if the axle needs a replacement or not.
It is unnecessary to replace the axle joints without knowing the condition of the boots. Torn boots can damage your new axle in a short period.
Check for symptoms of wear and tear on the CV axle
Over an extended period, the axles will lose their tightness and start making clicking sounds as they rotate. If the axle shows symptoms of wear or is covered in grease, it is time to replace it. When inspecting CV joints, check for tears, rips, perforations, and fractures. These conditions will let grease escape allowing first to enter the joint.
Drive in a full circle and listen for a clicking sound
Your axles should alert you when they start deteriorating. It would help if you drove slowly around a circle. If the axle joints are worn, you will hear a clicking sound when your crank your wheel. This is best done in reverse mode. You can carefully drive through complete rotations and do it in both ways to determine its conditions.
How much does it cost to replace the axle?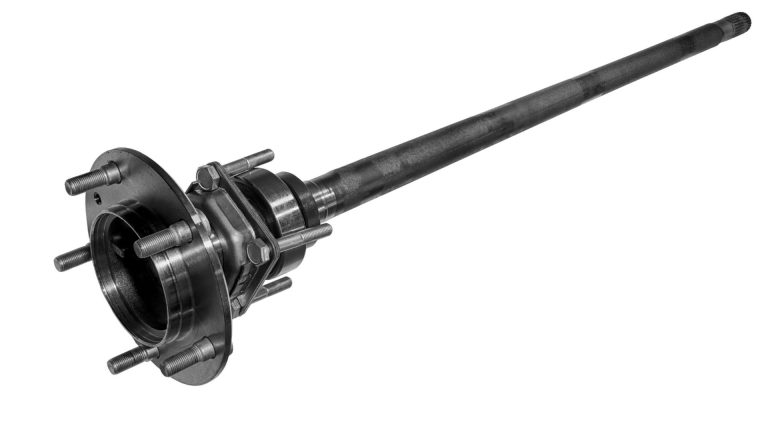 Repairing an entire axle which (includes manufactured CV joints) is better than replacing a failed CV joint. The replacement of a whole CV axle costs more than replacing one CV joint. It is most likely that if one joint fails, others might follow suit.
Replacing a complete drive axle with a failed CV joint costs between $250 to about $750. The precise amount is dependent on the type of vehicle and the labor expenses associated with the CV axle replacement. The cost of an axle for a regular car ranges from $130 to $200.
For new vehicles, you might get it as high as $400. While an axle replacement process for some vehicles is rather challenging, others are basic. This could lead to high axle replacement costs and more labor time.
Our take
It is crucial to understand the symptoms of a bad axle, so you will quickly identify the fault that occurs in your vehicle. We recommend that you check the repair manual of your car before you start any repairs. This is because some car manufacturers have repair specifications that you must follow appropriately.
How do you know if you have a bad axle?
The most obvious symptom of a bad axle is when your tires fail to rotate. It is also accompanied by a clicking noise when turning.
What does a damaged axle feel like?
A damaged axle feels wobbly and gives off a distinct vibration. It also gives the feeling of misaligned tires.
Can you drive with a bad axle?
Driving with a bad axle is hazardous because it could fail at any point. If you drive with a bad axle, you may most likely lose control of the vehicle, causing an accident.
What sound does a bad axle make?
A bad axle typically makes unusual sounds like a loud clunking or clicking sound when turning the vehicle.