Car shakes when accelerating but not when coasting — causes and fixes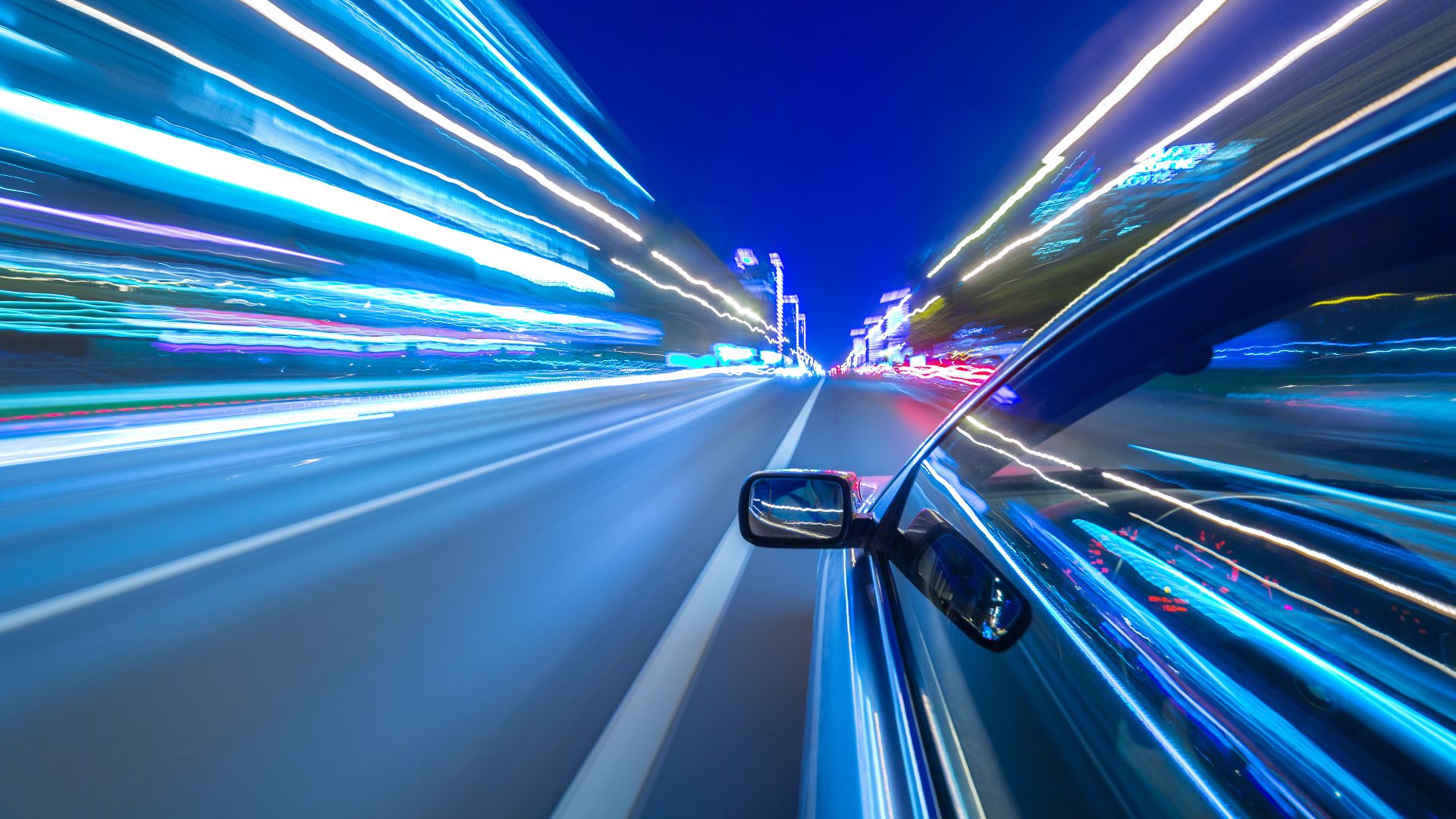 Does your car shake when you accelerate? If it does, that can be confusing, but simply put, it is due to the process of depreciation and wear and tear. If you ever experience a situation where your car shakes when accelerating but not when coasting, it is essential to have your car inspected.
There are various reasons why your vehicle may be shaking. Cars equipped with an automatic transmission often undergo this car shaking issue. If there is a low resistance from the road's surface, the engine's speed will increase and make the vehicle shake. When the car's transmission isn't lubricated adequately with a fluid, or it has a faulty pump, the shaking will become even more violent, strong enough to ultimately damage the transmission.
You should quickly check your car if you experience this car shaking to prevent further damage to other car components and avoid unnecessary expenses on repairs. In this article, we will discuss the reasons why your vehicle shakes when accelerating but not when coasting.
Why does my car only shake when I accelerate?
When you notice that your vehicle is shaking while accelerating, several reasons can cause this. You may have a bent axle, damaged brake wheels, and worn-out tires. You could also be dealing with an internal problem under the car's hood, like faulty spark plugs, clogged filters, broken motor mounts, bad CV joints, and vacuum leaks.
You must find the issues that cause your car to shake while accelerating and fix them before they develop into further problems. If you pay less attention to the maintenance of your vehicle, it can lead to poor performance of the internal components, eventually leading to the shaking of your car.
Poor maintenance is not the only reason why your car shakes, but the shaking could be a clear warning of several damages. Some of the reasons why your vehicle shakes when accelerating but not when coasting include;
Bad CV joints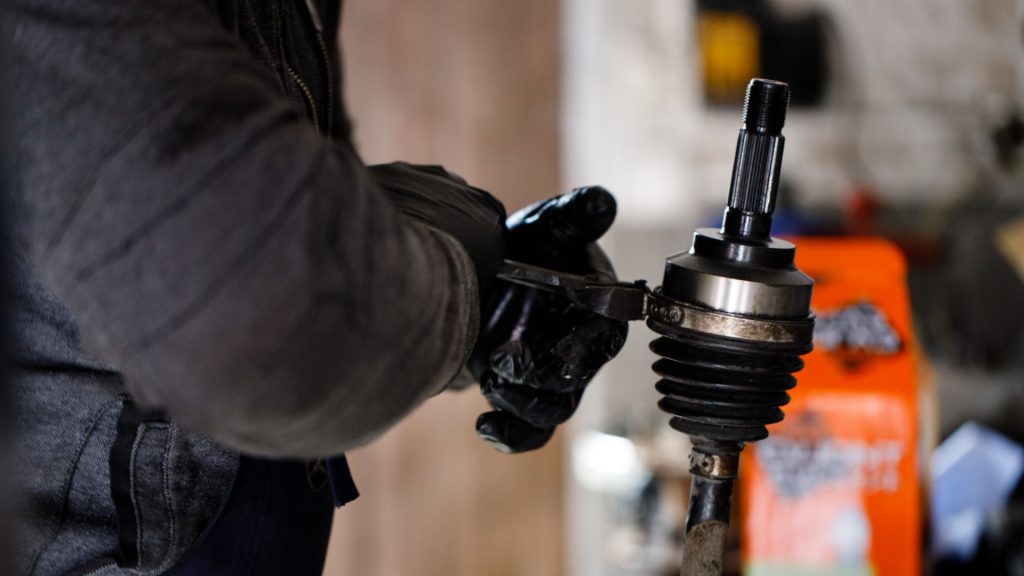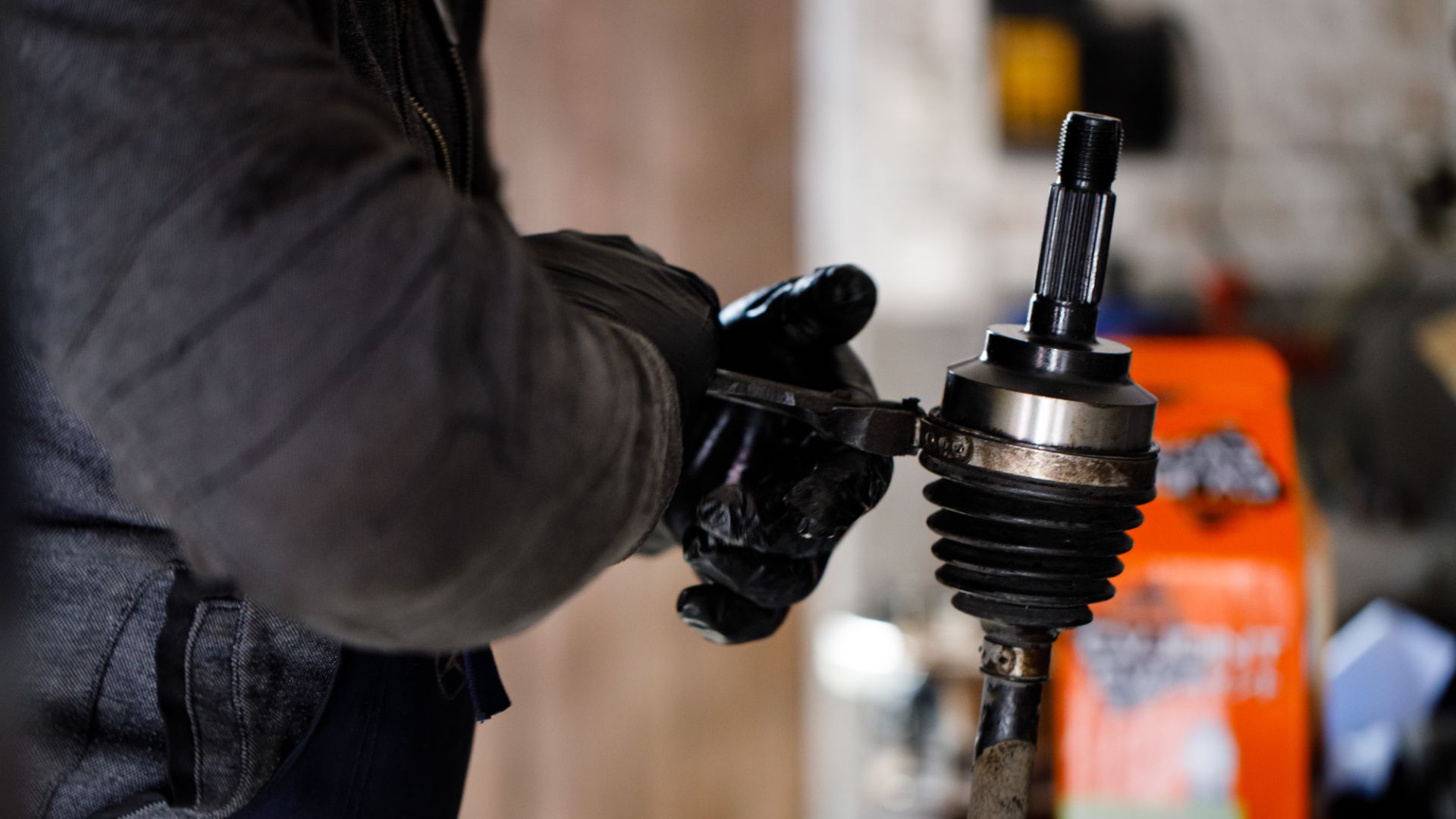 A faulty CV joint is one of the significant reasons why a vehicle shakes while accelerating but not when coasting. There is a great misconception that CV joints are solely used to connect the transmission to the axle.
This is false because CV joints are essential in stopping movement and allowing rotation along the shaft axis. This can be attained by aligning a flat outer CV with a cross-shafted inner CV. If a CV joint fault occurs, your vehicle will tend to shake while accelerating. If there is too much load on your car, the shaking will get worse.
Once the CV joint gets damaged, water and dirt can get into the joints and contaminate the grease protecting the internal components. If there isn't adequate lubrication, there will be excessive friction and permanent damage to your vehicle. The most important thing is to recognize the symptoms of a bad CV joint on time to prevent shaking and maintain control over your vehicle.
Damaged motor mounts
Your vehicle's motor mount is where the engine connects to the car's frame. They are also responsible for absorbing vibration from the engine as it runs. Motor mounts are made from sense and hard rubbers.
If they eventually wear out or get damaged, they can cause your vehicle to shake. In case of the symptoms of bad motor mounts aren't performing their duties, it could lead to the misalignment of other engine parts.
Wheel bearing failure/ loose bearing
It can be challenging to identify a loose bearing because it shows almost no symptoms until it is late to resolve the problem. The wheel bearing is responsible for enhancing the wheel's rotation and ensuring that the wheel remains aligned with its axis.
They also lubricate your tires and protect them from heating up. However, the wheel bearing may have cracks that make them move out of its axis, and this may cause the car to shake. If you fail to resolve the issue, it will make your vehicle very unstable for driving.
Unbalanced tires
It is possible that your tires are not correctly set if you have just had them changed. If the unbalanced tires are attached to the wheel, they won't be able to handle the car's weight evenly. An imbalanced weight can lead to small vibrations.
The more you accelerate while speeding, the more pronounced the shake is. The steering wheels may even shake as the tires cannot handle the mass. Uneven wear in the tires can cause your car to shake while accelerating.
When your tires lose air, they become flexible, making them more susceptible to slipping when driving. Incorrect tire pressure and uneven tire tread can also cause this car to shake.
Loose lug nuts
Lug nuts are small circular metallic parts that attach the tires to your car. It is normal to have a loose lug nut, especially when changing your tires. It is essential to know that the tightening and loosening of lug nuts are vital.
If they are left untightened, the wheels may begin to shake, and you can fully feel your vehicle shaking when accelerating. If you do not tighten the nuts even after noticing it, they can fall off while driving and lead to a severe accident. You should ensure the nuts are correctly placed and use the correct size. You can check the tightness of the lug nut by using a torque wrench.
Bent axle
A common reason why your car shakes when accelerating but not when coasting is a bent or almost broken axle. A bent axle can be resolved by a mechanic that will make it straightened.
After it has been straightened, it is essential to check if there is another bend since it can form arcs that can be seen only at certain angles. An accident or a massive force can affect the external and internal parts of the car. This enormous force or accident can make the axle bend, and if it is kept unchecked, it can cause further damage to the vehicle.
Stuck brake caliper
The brake caliper is responsible for handling your wheels through the steering wheels. If the brake caliper is damaged, it will cause adhesiveness to the tires and some car components.
You can notice this problem when your steering wheel starts to shake as it passes its base. The shaking will worsen as you accelerate, and you will perceive a burning odor when your car stops.
Worn out clutch
A worn-out clutch is a prevalent problem that many overlook as a significant reason a car shakes when accelerating. A worn-out clutch or pressure plate will fail to transmit an adequate torque to the flywheel, causing you to rev up more often than the usual turning and acceleration. A worn-out clutch can result in severe vehicle shakes.
Disconnected or torn vacuum hose
A disconnected or torn vacuum hose can cause pressure loss in the cylinders. The pressure reduction will result in the loss of power, backfire, and overall complications in the car sensors. It is essential to check the vacuum hoses and ensure that they are appropriately connected and that there are no tears that could cause a loss of pressure.
The vacuum hoses in turbocharged cars are more prone to disconnecting and breakage. A vacuum leak can cause a vehicle to shake when accelerating but not coasting. A cracked hose or damaged Intake manifold gasket could be associated with a leak in the vacuum.
Can bad spark plugs cause my car to shake?
The spark plugs are essential components of your engine. If they turn bad, they can cause your engine to backfire. You can assess this problem while driving as soon as your vehicle starts to shake and even when you stop moving.u003cbru003eu003cbru003eIf your work plugs become dirty or worn out, they will not function efficiently. If there is a dirty or bad plug, it is most likely to affect other spark plugs. So, it is essential to carry out a general replacement if you want to replace one plug. u003cbru003eu003cbru003eReplacing spark plugs is relatively easy; you need to locate them, disconnect them and install the new ones. It is crucial to ensure that you are making use of suitable plugs.
Is it bad if my car shakes when I accelerate?
It isn't safe to continue using a car when you notice it shakes when you accelerate. Damaged engine mounts can cause your vehicle to vibrate when accelerating. The engine mounts are responsible for absorbing vibration made by the cranking engine, so you are most likely to feel the shaking when they are damaged.u003cbru003eu003cbru003eBent driveshaft and axles, and wheel bearing failure, amongst others, can cause your car to shake while accelerating. These car problems can cause severe engine damage if not worked on. It can also result in different internal and external problems, so it is essential to visit a mechanic to resolve the issue immediately.
Why does my car shake when I give it gas?
If your vehicle shakes when you add gas, it could result from an empty tank. When the gas pump sucks in air, it can create a misfire. u003cbru003eu003cbru003eYou should visit a mechanic as soon as possible if you notice your car is shaking after pouring gas into the fuel tank. There could be a misfire or other damages.
Our take
Some causes can make your car shake when accelerating but not when coasting. The car shaking could result from a damaged wheel bearing, unbalanced tires, bent axles, faulty vacuum hoses, faulty CV joints, and many others. It would help if you visited the mechanic for a solution after you noticed the vibration.