How much does a car battery weigh? — explained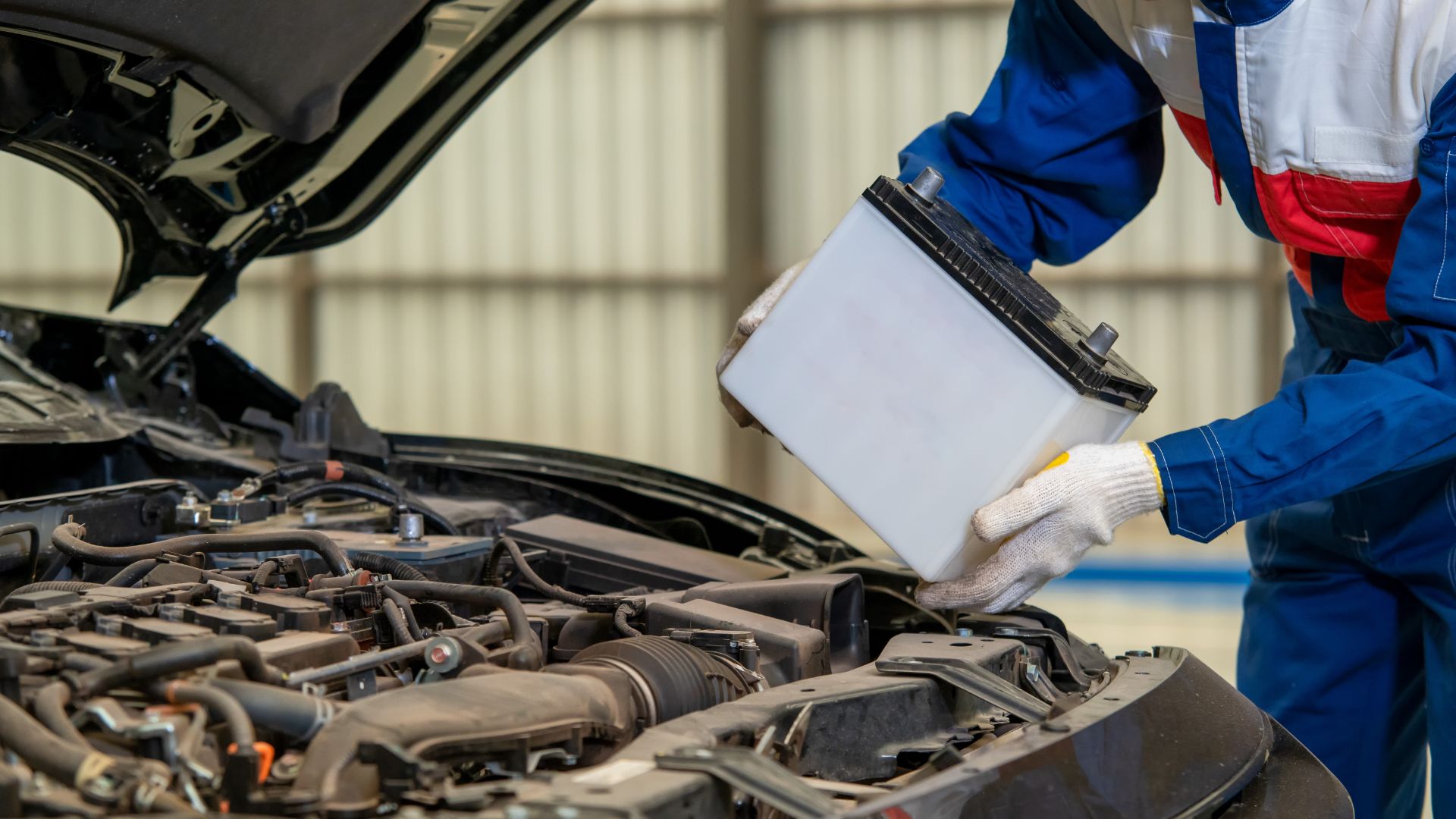 Your vehicle's battery is an essential component responsible for starting your car and powering all your vehicle's electrical components. Over time, your battery might die out, requiring you to replace it. A common question most car owners ask is, "how much does a car battery weigh?"
A car battery's weight depends on the battery type, and lightweight batteries weigh lower than standard and heavy-weight batteries. You can determine your car battery's weight with the battery's label and BCI group number, or you might ask the manufacturer.
Suppose your current battery is dead; doing thorough research on how much a car battery weighs is one of the first steps to ensure you get the perfect battery that fits your vehicle.
This article provides detailed information about how much a car battery weighs and answers related questions.
Why is your car battery's weight important?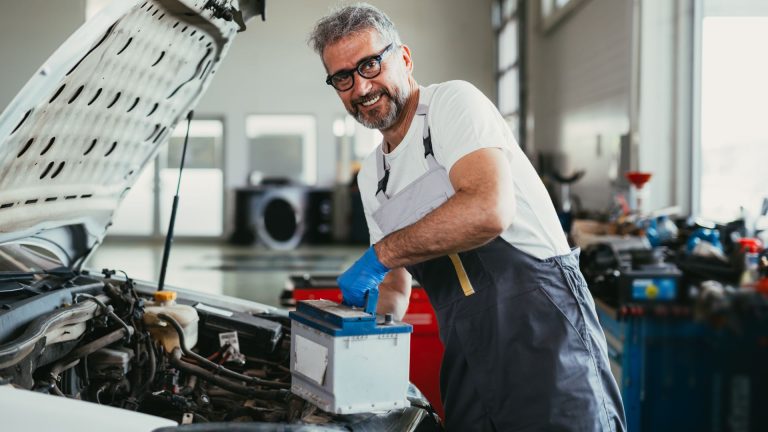 You might be wondering why knowing your car battery's weight is essential. If you take your battery out of your vehicle for any reason, the battery's weight will determine how easy that would be. Hence, when replacing your vehicle battery with a new one, ensure that the weight of the new battery is proportional to the old one. This is because a similar weight between the two indicates that they likely have the same power output.
A second reason you should know your battery's weight is because of its effect on your vehicle's performance. A heavy battery might affect its efficiency if you own a car with a small engine. Conversely, if the battery is too light for the engine, it will not deliver the correct power. The weight and size of a battery can also help answer the question – what voltage is a car battery?
What's the weight of a car battery?
Generally, a car battery weighs between 25 and 50 pounds; however, this value depends on several factors. For instance, your car battery's weight depends on the battery type, fluid level, the amount of charge, and voltage.
An empty battery weighs less than a full one, and this is because the electrolyte solution contributes to the battery's overall weight. As the battery electrolyte solution evaporates, the battery also loses weight.
How do I know my battery's weight?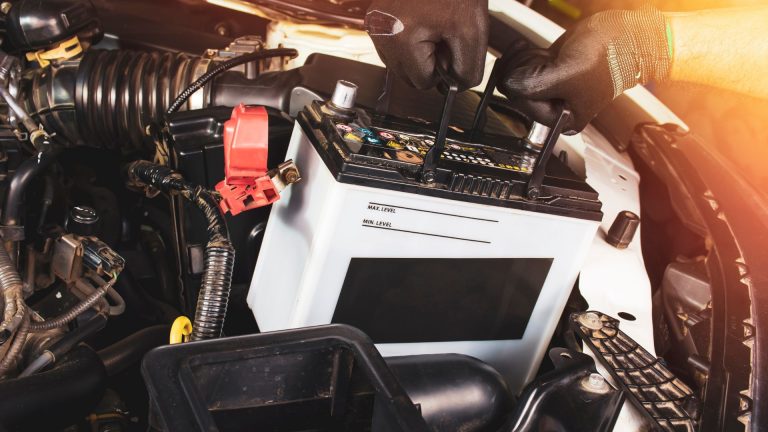 You can use a few ways to determine your battery's weight. These methods include;
The battery's label
This is pretty straightforward; check the battery's label. The battery's top or side will have a label listing the weight in pounds or kilograms, with other information like the battery's composition and voltage. However, suppose your battery's label is worn. In that case, you can use the battery's manual.
BCI group number
If your battery's label is torn or completely removed, you can still figure out its weight using its BCI group number. You can use the code to determine the battery's type and size. You can find the BCI group number on the side of the battery and then look it up the in a chart or on the internet.
Ask the manufacturer
Another way to determine your vehicle's battery weight is to ask the manufacturer. They will give you detailed information on the weight of the battery and can also provide its dimensions and other essential information.
Does the battery type affect the battery's weight?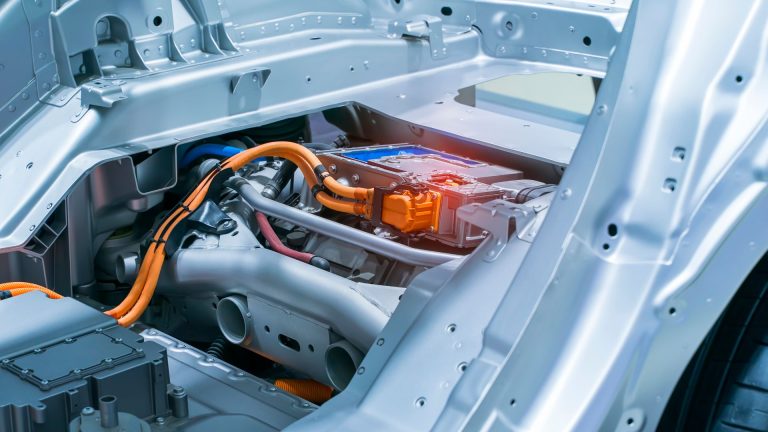 Yes. Specific battery types have different weights. Below are a few different battery types and their weights:
Standard batteries
Standard batteries are the most common type in cars, SUVs, and trucks. On average, a standard battery weighs between 30 and 60 pounds.
Lightweight batteries
Lightweight batteries are primarily found in small cars and electric vehicles. They weigh anywhere from 10 to 25 pounds. However, sometimes they can weigh more than 25 pounds. It is important to note that a lightweight battery can power compact automobiles efficiently.
Apart from being lightweight, they can also provide excellent performance. Hence, these batteries are suitable for automobiles that need to save power while running smoothly.
Lithium-ion technology is commonly used in producing lightweight batteries. This is because lithium is lower in weight and offers extended operating times in the electric golf caddie. Additionally, it can reduce damage to external elements like spindles, tires, and joints.
Research before replacing your battery to ensure your car is compatible with its power efficiency.
Lead-acid batteries
A commonly used battery type is the lead-acid battery which is made of lead and sulfuric acid. Generally, they have a lower density than other car batteries; however, they have proven to be an excellent fit for various vehicle types.
Lead-acid batteries are commonly found on older vehicles, and this is because they were the first rechargeable car batteries to be created. Generally, they weigh slightly under 40 pounds.
Electric car batteries
Electric car batteries do more than start the vehicle and keep its voltage stable; they are the primary energy source in electric vehicles and differ from model to model. An average electric car battery weighs around 1,000 pounds, but in some cases, it can weigh up to 3,000 pounds.
Hybrid car batteries
Hybrid vehicles are equipped with two batteries: a standard 12-volt starter battery and an electric battery which provides energy. The start battery could be lithium-ion or lead-acid, weighing between 26 and 41 pounds. On the other hand, the electric battery is much heavier and can weigh between 50 and 120 pounds.
Heavy-duty car batteries
A heavy-duty battery can handle a massive workload while remaining undamaged. You can find heavy-weight batteries in buses, tractors, large trucks, and other vehicles requiring powerful batteries. Heavy-weight batteries have varying sizes and weights. For instance, tractor batteries weigh around 25-60 pounds, while bus batteries weigh about 130 to 190 pounds.
Deep-cycle batteries
Deep-cycle batteries are designed to be discharged and recharged many times. They are often used in vehicles requiring power boost and running for a high capacity for a long time (80-100% depth of discharge). This battery type is often used in marine applications and recreational vehicles. Deep-cycle batteries can weigh about 70 pounds.
AGM batteries
AGM (absorbed glass mat) batteries are advanced lead-acid batteries that are sealed, thus preventing the electrolyte solution from leaking. They are newer battery types and are becoming increasingly popular.
These batteries are popular because of their multipurpose functionalities. Firstly, they can offer more starting power to the vehicle and last longer than other battery types.
This battery's only drawback is that it tends to be more expensive. AGM batteries have an average weight of around 39 pounds to 70 pounds.
Battery weight distribution
Suppose you've dabbled in a higher-performance vehicle; you may notice that sometimes, the battery is usually in the trunk instead of under the vehicle's hood. For performance vehicles, weight distribution is of utmost importance, so if you move a 40-pound weighted battery from the front (where there is more weight) to the rear, you'll have what many enthusiasts call "better weight distribution."
All vehicles rely on a proportional weight distribution over their four wheels. This means that your tires will have enough force to push the rubber onto the road, preventing you from losing traction when braking.
Suppose you have too much weight in the front part of your vehicle and not enough weight down the rear. In that case, your car won't be balanced if you plan to race on your local track day. However, if you move some front weight (the battery in this case) to the rear, you're moving some of the weight to improve traction on the rear wheels.
What contributes to the weight of a battery?
Several factors affect the weight of a battery. Firstly, a battery's content is substantial, and lead is a heavy element, significantly affecting lead-based batteries' weight. Also, the battery's dimensions play a critical role in its weight, and a battery with more cells contains more materials, increasing its weight.
Are heavier batteries more efficient than lighter ones?
Sometimes. If we are talking about batteries of the same size, a heavier battery will almost certainly be cheaper and more readily available. However, lightweight batteries are preferable when discussing cold-cranking amps, overall power, and longevity. The only downside to lightweight batteries is the cost, and this is because they are generally more expensive and challenging to acquire. It's even more of a reason to check for car battery corrosion signs and maintain your car's battery.
Our take
Vehicle batteries come in varied weights, depending on the type. The battery type can either be standard, lightweight, heavy-weight, etc. Similarly, an empty battery would weigh less than a full one since it does not have components like lithium-ion or lead acid.
When selecting new batteries, it is best to get the correct size, ensuring that the battery will not affect your vehicle's performance. Since a battery can provide to much or too little power, we recommend you get a battery that will output the correct power your vehicle needs.
How heavy is a 12-volt car battery?
The average weight of a 12-volt battery is between 30 and 60 pounds.
Is a car battery heavy to carry?
Yes, car batteries are pretty heavy to carry; some can weigh up to 60 pounds.
Why is a car battery so heavy?
The primary reason a car battery is heavy is its lead content because its lead density is 11 times more than water.
How much does a car battery weigh in kg?
The weight will depend on the battery type. For a standard 12-volt battery, this value would be between 13.61 and 27.21 kg.