Humming noise while driving – what's the cause?
Demystify the source of the humming noise you hear while driving.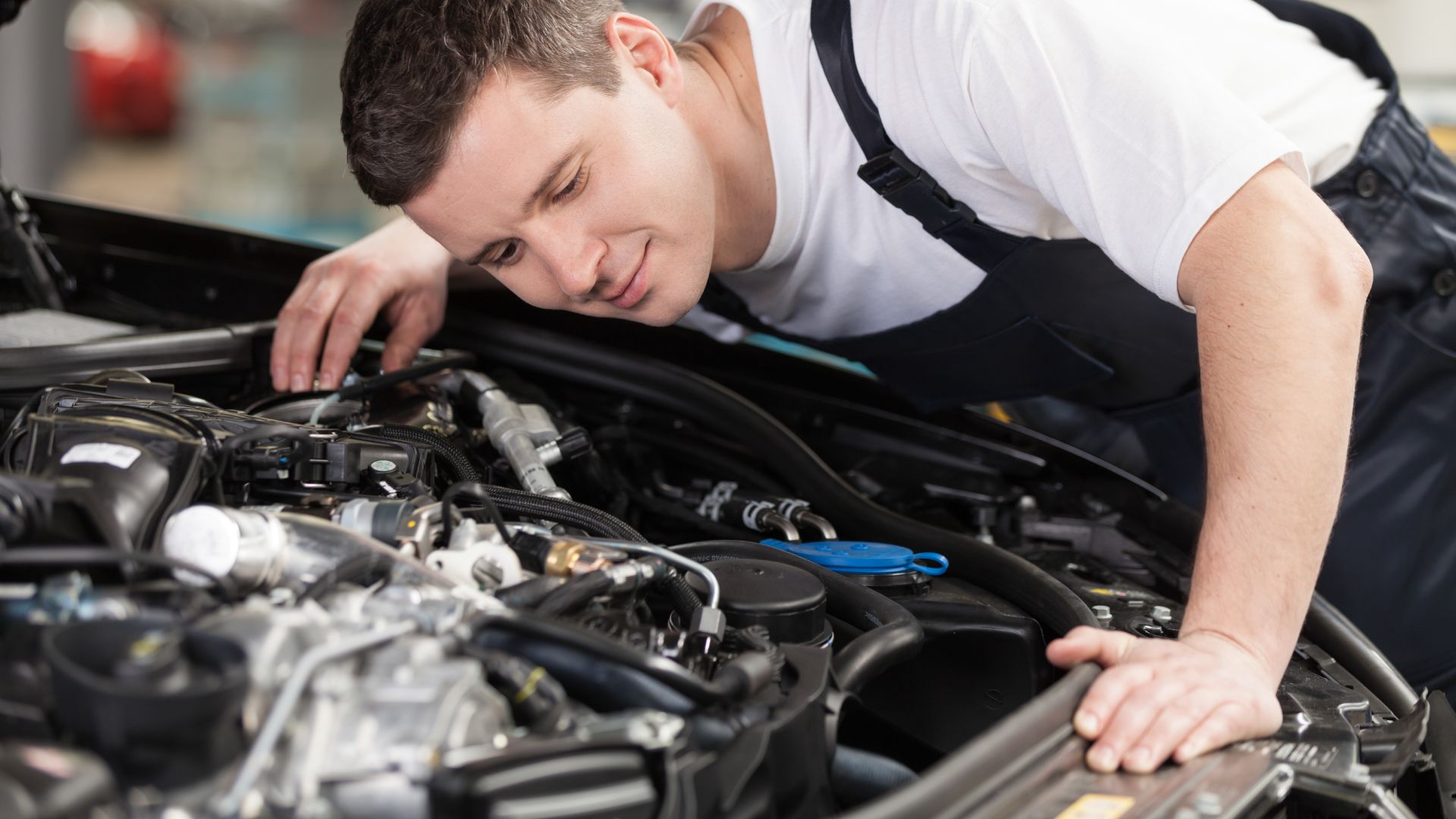 If you hear noises or vibrations while driving, paying attention to the noise can help you determine the cause. However, if you notice a humming noise while driving, it could be tough to find the source since it can be caused by several different things.
To help you deal with this issue, our team made a list of all the things that could cause a humming noise. We'll elaborate on each one to give you a headstart in dealing with the source of the noise, and hopefully avoid any mechanical malfunctions that are both tiresome and expensive to fix.
What can cause a humming noise while driving?
There are several reasons why your car might be making a humming noise as you drive. It can be seemingly harmless such as the loose exhaust pipe, to serious matters like a transmission system failure. Still, here's a list of all the potential causes behind the hum you might hear while driving:
Worn-out wheel bearings
Transmission faults
Power steering pump malfunction
Imbalanced tires
Leaking exhaust system
Drivetrain issues
Truth be said, the humming noise is the most widespread driving noise that's caused by a wide array of issues. It can even be a problem in the electrical system since a bad alternator can't power the battery and the electrical components to work to their full potential.
The first step in determining the cause is to pay close attention to the sound at idle revs per minute (RPMs). If the sound keeps repeating even as you stand still, it's probably not one of the drivetrain components. However, if the sound keeps raising in a higher pitch as you drive and accelerate, it's either one of the drivetrain components or bad tires.
Hum coming from the wheel bearings
You could hear a humming noise from your car in case the wheel bearings are worn off, and it's the usual cause of this noise. You'll notice a loud humming noise while driving faster than 50 mph and it could get worse as you speed up.
The best way to check it is to lift the car and spin the wheel by hand as fast as you can. The next step is to just listen, and if the sound repeats, you'll know it's a wheel bearing.
Also, you could just try to move the mounted tire a bit, and if it seems loose, it's the mentioned cause. You shouldn't be able to move it at all if everything is alright, so these quick steps can help you determine whether the hum comes from wheel bearings.
Problems with the transmission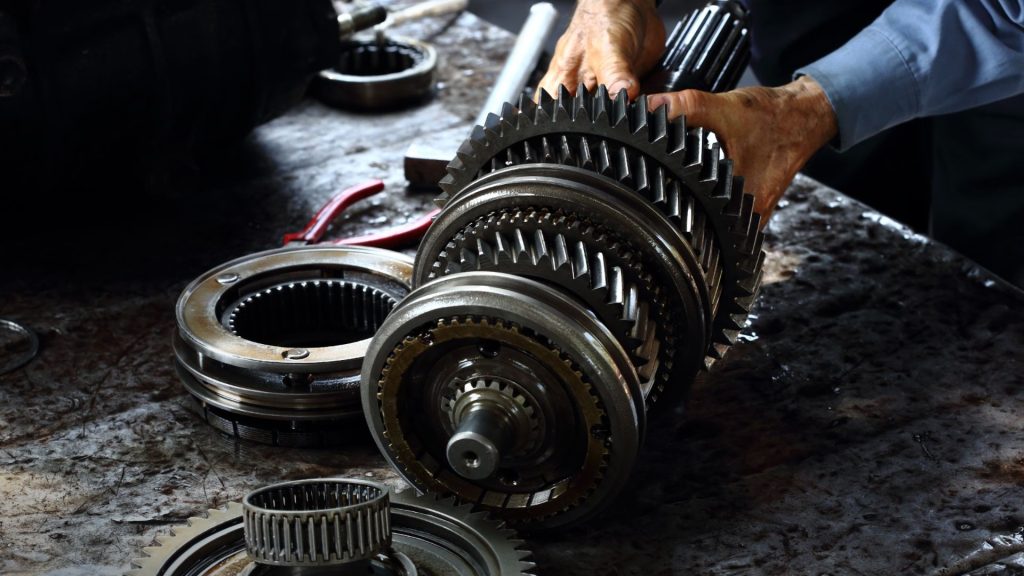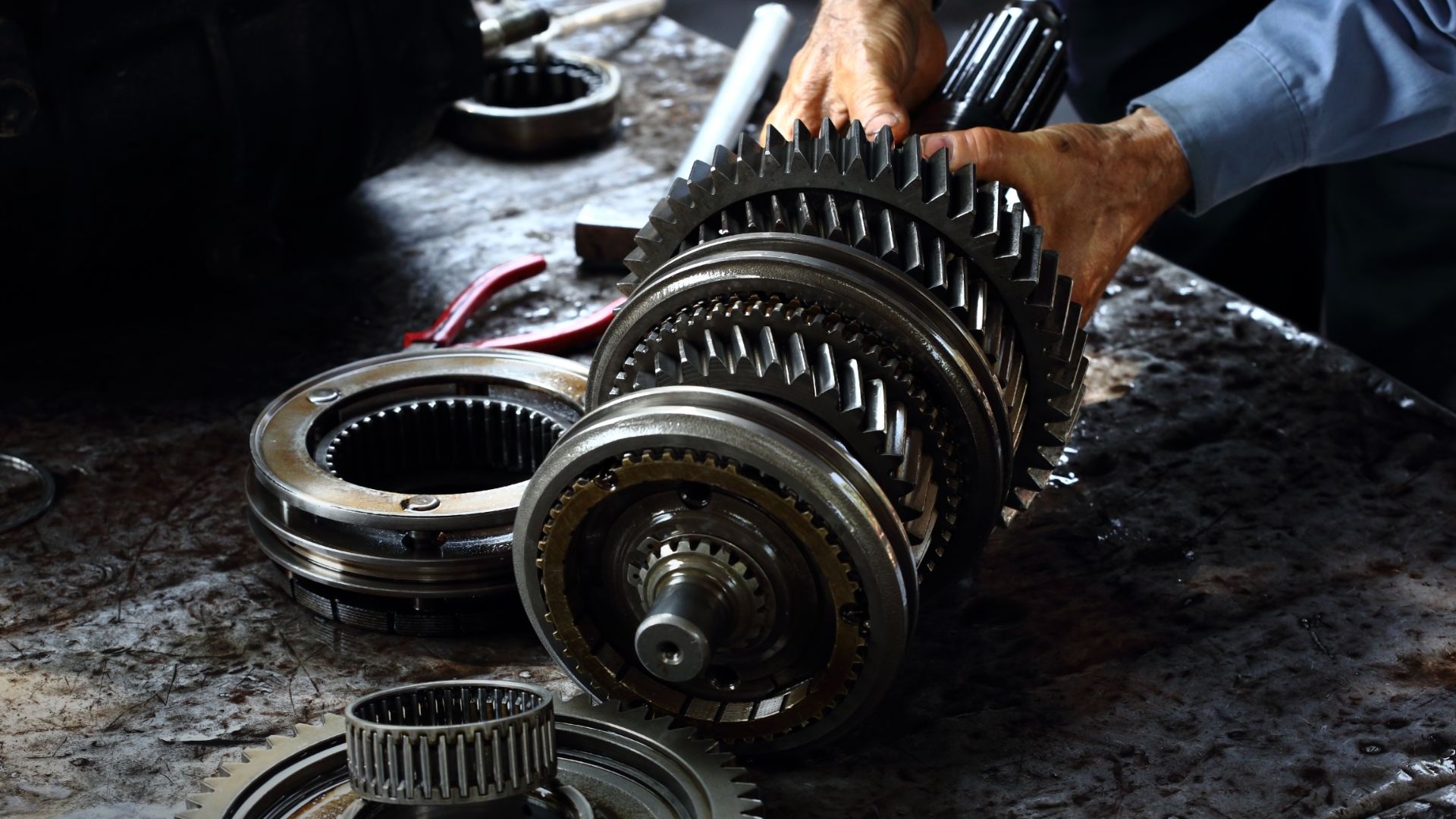 Another common source of the humming noise while driving are transmission problems, and these can get worse if not treated on time. A common reason behind the hum coming from the transmission is the low transmission fluid level.
If the fluids leak or get too low, it might cause gear slippage which is when your engine spins at high revs even though it doesn't accelerate as it should. The consequences might require serious repairs done to the transmission, so you should check the fluids and transmission shaft, and bearings.
Bad shaft and bearings are followed by humming noises in all gears, so if you experience this symptom, you should rush to the local mechanic to prevent further gearbox damage.
Power steering pump troubles
The power steering pump and its liquid could be another cause of this problem. If you start the car in cold weather and the sound starts after a few minutes, it could be due to frozen power steering pump liquid. Also, a good way to check it is to rotate the steering wheel swiftly to one side while stationary.
This way, you'll be able to check the power steering hoses as well, since they can get improperly placed and create the hum noise and vibrations as you rotate the steering wheel.
What about the tires?
One of the mechanically-harmless options would be if the noise is produced by worn-off tires. Especially if you don't rotate the tires on time, the difference in treadwear could cause road vibrations and humming noises.
If the sound gets even worse at a higher speed, tires are probably the cause of this problem. While getting a new set of tires might be expensive as well, it's still much better than having to deal with mechanical repairs.
Hum caused by exhaust leaks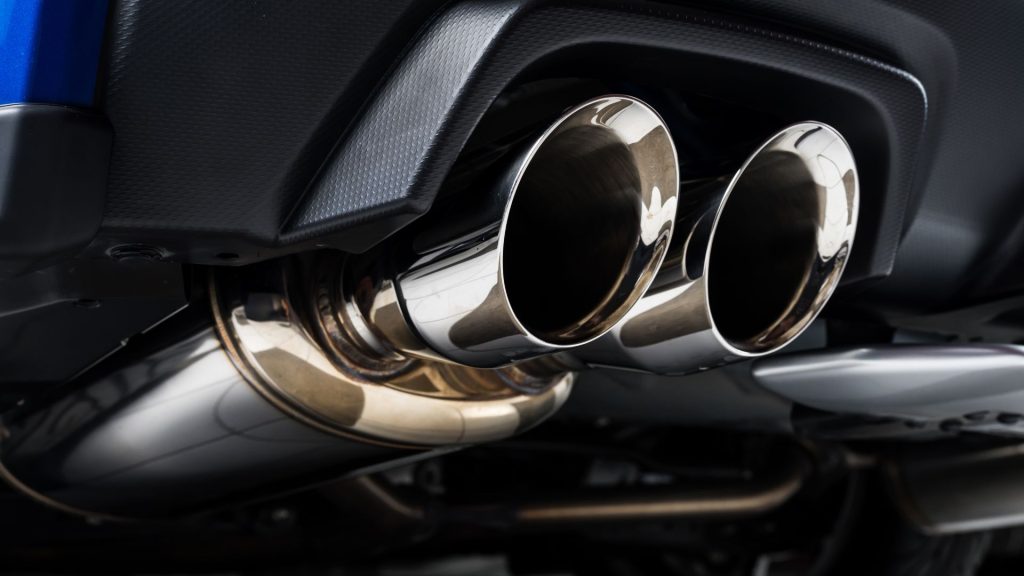 You might also hear the humming noise coming from the exhaust in case there's a leak or a loose exhaust pipe. It's due to air that escapes through the leak and produces vibrations or a humming noise as you step on the gas.
On the other hand, the exhaust pipe might be loose, and if it touches the other components, it might cause a hum. Still, you should be easily able to find the leak and repair the exhaust as it's one of the cheapest and most harmless causes.
Drivetrain issues causing hum noises
If you only hear a humming noise while driving and accelerating, it's likely due to an issue with the drivetrain. Along with the transmission and wheel bearings, other drivetrain components might cause vibrations and humming noises.
These mostly include the drive axles and carrier bearings. Still, it's difficult to assess whether the noise comes from these components. You might have to lift the car and use a stethoscope to examine the bearing and see if it's making noise as the wheels spin.
Why is my car making a humming noise when I accelerate?
Your car could be making a humming noise when you accelerate due to worn-off wheel bearings, or unbalanced wheels. Both of these issues cause the noise to raise in pitch as you drive faster, so you might need to replace the wheel bearings.
Also, you might stop the issue by tire balancing, since poorly balanced tires tend to produce more noise and road vibrations as you accelerate.
Can a transmission make a humming noise?
Yes, transmission can make a humming noise while driving, and it's mostly due to insufficient transmission fluid or shaft malfunction. Transmission shafts serve an important role in power and torque output, so you should run the car through all gears to check if the hum continues.
If it does, it could advance into a serious transmission issue, so you should get it checked right away.
How do I stop my car from humming?
You can stop your car from humming by taking your car to the mechanic as soon as possible. While the noise could be caused by uneven tire treadwear or the exhaust, it's still better to check for mechanical faults.
You can hardly fix the humming sound on your own, so the best option is to take your car to a professional.
Our take
Ultimately, we got to the bottom of the reasons behind a humming noise while driving. As you can see, this noise is rarely associated with engine faults, but it's still worth checking out in case your drivetrain components are the source.
Hopefully, this guide will help you find the source of the hum in case such a noise occurs as you drive, or at least figure out if it's a mechanical problem or a tire-related one.