Porsche Boxster years to avoid — most common problems
Discover the crucial years to avoid when considering a Porsche Boxster.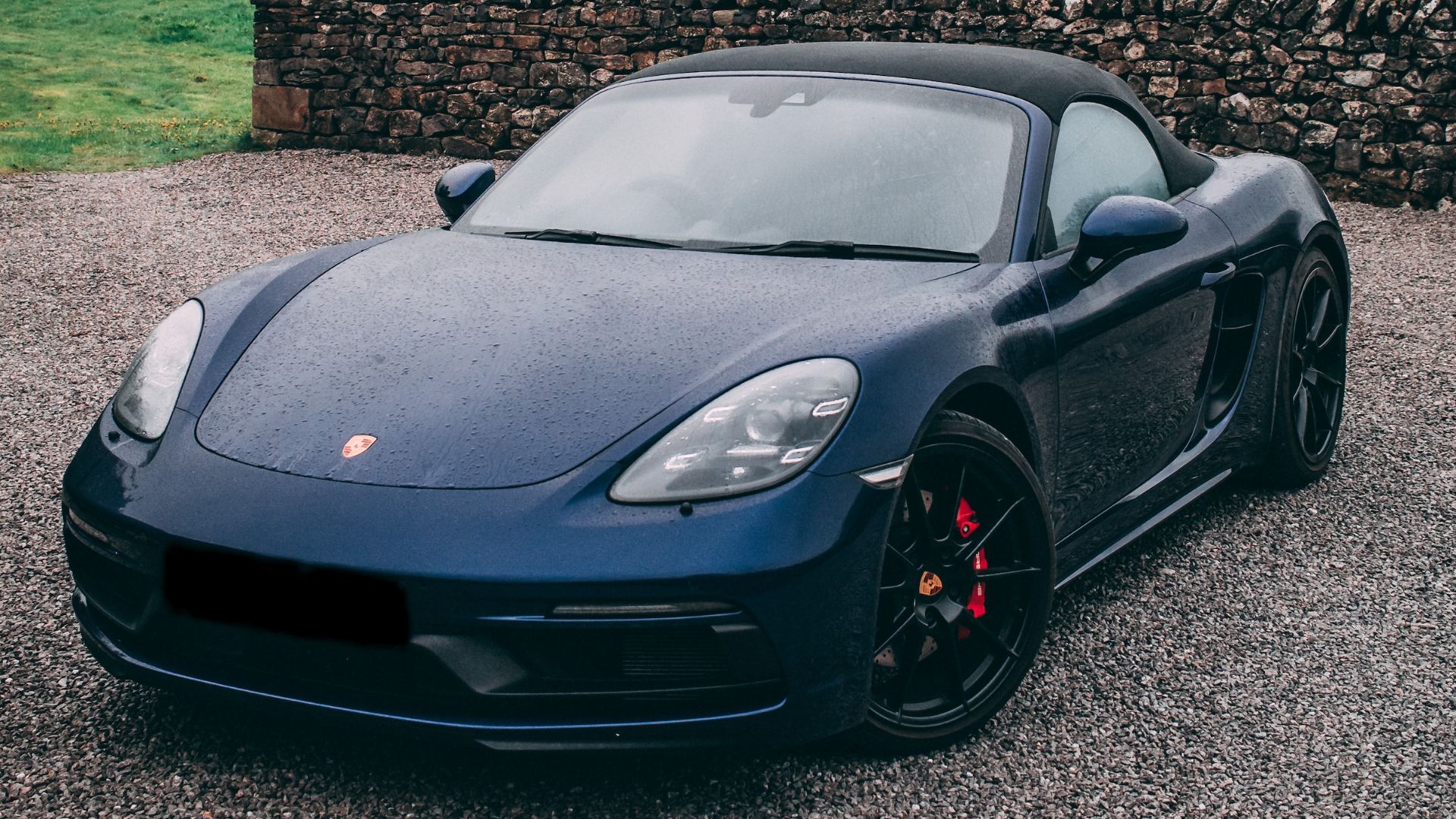 The Porsche Boxster is a convenient way to get into the Porsche family without paying the full price for a 911. However, it's been referred to as the "poor man's Porsche" by numerous automotive enthusiasts and motoring magazines. Ever since its introduction, it's somewhat been looked down on due to its smaller size and less capable engines compared to the 911.
Well, in this guide we'll address the main issues and Porsche Boxster years to avoid providing you with buying assistance. Also, we'll hopefully finally be able to answer whether the Boxster is just underestimated or deserves to be looked down upon by 911 owners, so stay tuned.
Why you can trust REREV's advice on which car model years to avoid: Our car experts look at official data, ask real drivers what they think, and talk to experienced mechanics to make sure our list is useful. This reliable info can make buying a car easier for you. Want to know how we do it? Find out more about our research methodology.
Most common Porsche Boxster problems
While the Boxster surely isn't as good as the 911, many drivers are unaware that it shares a lot of engine construction aspects with its larger counterpart. While that's usually a good thing, the downside of it is that the Boxster also struggles with the intermediate shaft bearing which degrades over time.
Once it does, it requires expensive replacement since the mechanics need to take out the engine for this repair. This issue mostly affects first-generation and second-gen Boxster vehicles, and if the bearing isn't replaced on time, it could lead to a serious engine fault.
Other known problems for the Porsche Boxster include oil leaks, airbags, and issues with car features like seatbelts, door linkages, and even the faulty hood latch.
Problems with the intermediate shaft bearing
This was the common issue for Porsche cars back in the early 2000s, and it mostly caught up with the 996 and the first-gen Boxster. The early models of second-gen Boxster were also impacted by this fault and it's a serious problem that sometimes required owners to completely replace or rebuild the engine.
It's a bearing that helped synchronize the rotation of the camshafts and the crankshaft independently from each other. It's a vital purpose for the engine and in theory, it should preserve the engine and make it last a while longer. However, it turned out to be one of the worst engineering decisions by Porsche since the bearing was prone to failure every 50,000 miles or so and required expensive repairs.
If you are going for an early Boxster model. at least make sure to get a 2007 or later one where the IMS issue has been sorted out. On the other hand, you can do what's up to you and have a trusted mechanic with knowledge of Porsche parts examine the bearing beneath the crankshaft to see if it needs a replacement.
Engine oil leaks
Another common problem of the Boxster is the engine oil leak, and this is dangerous since oil lubricates metal components within the engine. So, it prolongs the life span of the pistons and other components by reducing friction damage. While it's also crucial to know what oil the car takes and refill regularly, it's also worth inspecting the rear oil cooler seals and leaks from the oil separator.
The separator is also important since it redistributes oil back into the engine and a leak could cause smoke to come from the exhaust. In the worst-case scenario, oil leaks could lead to overheating engine, so it's worth checking if the separators have ever been repaired before. Drivers have reported that these are prone to failure even before the car reaches the mileage of 100,000 on the clock.
Airbag problems
The airbag problems specific to the Boxster model even triggered an official recall by Porsche and there were two common issues here. First, there's a reported case of the SRS light glowing up on the dashboard for no obvious reason, and this one was usually caused by poor electric connections.
However, an even more serious issue is with the malfunction of the engine control unit (ECU) that collects data from various sensors and controls different car systems. It also operates the airbag control module, and there was a known defect of the ECU that caused a malfunction of the control module. So, it could lead to inoperable airbags that posed safety threats and Porsche initiated a recall in 2019 to fix this.
Problems with car components
Finally, this issue may not be as serious as some other issues we've inspected so far, but it's still worth checking into. Namely, the Boxster suffers from various faulty components like malfunctioning seatbelts that may cause them to loosen up while driving.
On top of that, we've found a fair share of driver complaints about a faulty hood latch. The latch issue sometimes caused the hood to raise in the middle of a drive, causing visibility and safety issues. Thankfully, Porsche issued an official recall in 2014 to fix the faulty hood latch. We've also seen numerous reports regarding the leaking sunroof.
Which Porsche Boxster years to avoid?
The most important thing when buying a used Porsche Boxster is to know about certain model years that have proved to be less reliable than others. Most of these affect the first and second generation of the Boxster, so here's how it all looks like based on Boxster generations:
First-generation Boxster (1997-1999 and 2002-2003 model years)
The first generation of the Boxster was arguably one of the most problematic generations and there are several model years to avoid here. You should steer away from the initial 1997 Boxster up to the 1999 model year, and while a few reliable model years follow up, the 2002-2003 model also received a lot of complaints.
Some of the most common problems here include the issue of the intermediate shaft bearing as well as electric problems and there were even some problems with the transmission for the 1999 model year.
Second-generation Boxster (2005 and 2010 model years)
When it comes to the second-gen Boxster, two model years stand out as the worst in this generation – the 2005 model and the 2010 model. These were some of the worst model years along with 2003 when it comes to the number of driver complaints.
Most of the complaints were associated with electrical problems and the problem of oil leaks was still present. It's also wise to avoid the 2005 and 2006 model years for their consistent issues with the intermediate shaft bearing and go for a 2009 or 2011 model.
Third-generation Boxster (2015-2016 model years)
The third generation of Boxster was in production from 2012 to 2016 and there weren't many reported issues for this generation. The intermediate shaft bearing problem was long gone by that time, and drivers have only complained about the airbag module faults and faulty hood latches.
These issues were settled with a later recall for the 2015 to 2016 models and that's why it's perhaps wise to avoid these model years. However, all the other model years from 2012 to 2014 are more or less hassle-free for drivers in terms of urgent servicing needs.
Best Porsche Boxster years
Porsche Boxster had some pretty reliable model years and that's why we wanted to introduce you both to reliable models, and some less reliable ones. Now, after going through the problems of bothersome model years, we can happily recommend you the best production years:
1998 Porsche Boxster
2000 Porsche Boxster
2001 Porsche Boxster
2004 Porsche Boxster
2006 Porsche Boxster
2007 Porsche Boxster
2008 Porsche Boxster
2009 Porsche Boxster
2011 Porsche Boxster
2012 Porsche Boxster
2013 Porsche Boxster
2014 Porsche Boxster
2017 Porsche Boxster
2018 Porsche Boxster
2019 Porsche Boxster
2020 Porsche Boxster
2021 Porsche Boxster
Except for the model years troubled with the IMS failure, the first and second-gen Boxster was pretty reliable. The most reliable model year of the first generation is 1998, and it was in between two problematic 1997 and 1999 model years. Also, the 2000′ and 2001′ Boxsters didn't have many electrical and transmission-related faults like the 2003 model.
If you are looking for a second-generation Boxster, the 2008 and 2009 model years are pretty reliable without many IMS issues. Also, it's a safe bet to go for the 2011 model year. and the following model years of the third generation up to 2015-2016 Boxster. The fourth-gen Boxster is still relatively new, but there weren't many reported issues so far.
Is the Porsche Boxster worth buying?
When the time comes to draw the line on Porsche Boxster's reliability, it's clear that the car is a full-fledged Porsche with a bit more affordable price than the 911. It offers its features to drivers and while it's not as capable as the 911 performance-wise, it's still a great sports car.
It is a compact two-door ride, but that shouldn't prevent interested drivers from buying one. It's not a "poor man's Porsche" as some people describe it, but rather an affordable entry into the Porsche lineup that shares the genuine Porsche vibe with the 911. In terms of reliability, there are only a few model years to go around, and we hope that our guide will help you with that.
What year Porsche Boxster is the most reliable?
The 2009 Porsche Boxster is considered to be the most reliable based on driver reports and the number of complaints, as well as due to the solved issue with an intermediate shaft bearing.
Why do people not like Porsche Boxster?
People mostly dislike Porsche Boxster due to its smaller size than the 911 and lower performance capability.
How long do Porsche Boxster engines last?
Porsche Boxster engines last around 200,000 to 250,000 miles with proper maintenance.