Subaru Impreza years to avoid — most common problems
Identify the Subaru Impreza years to avoid and make an informed decision for your next car purchase.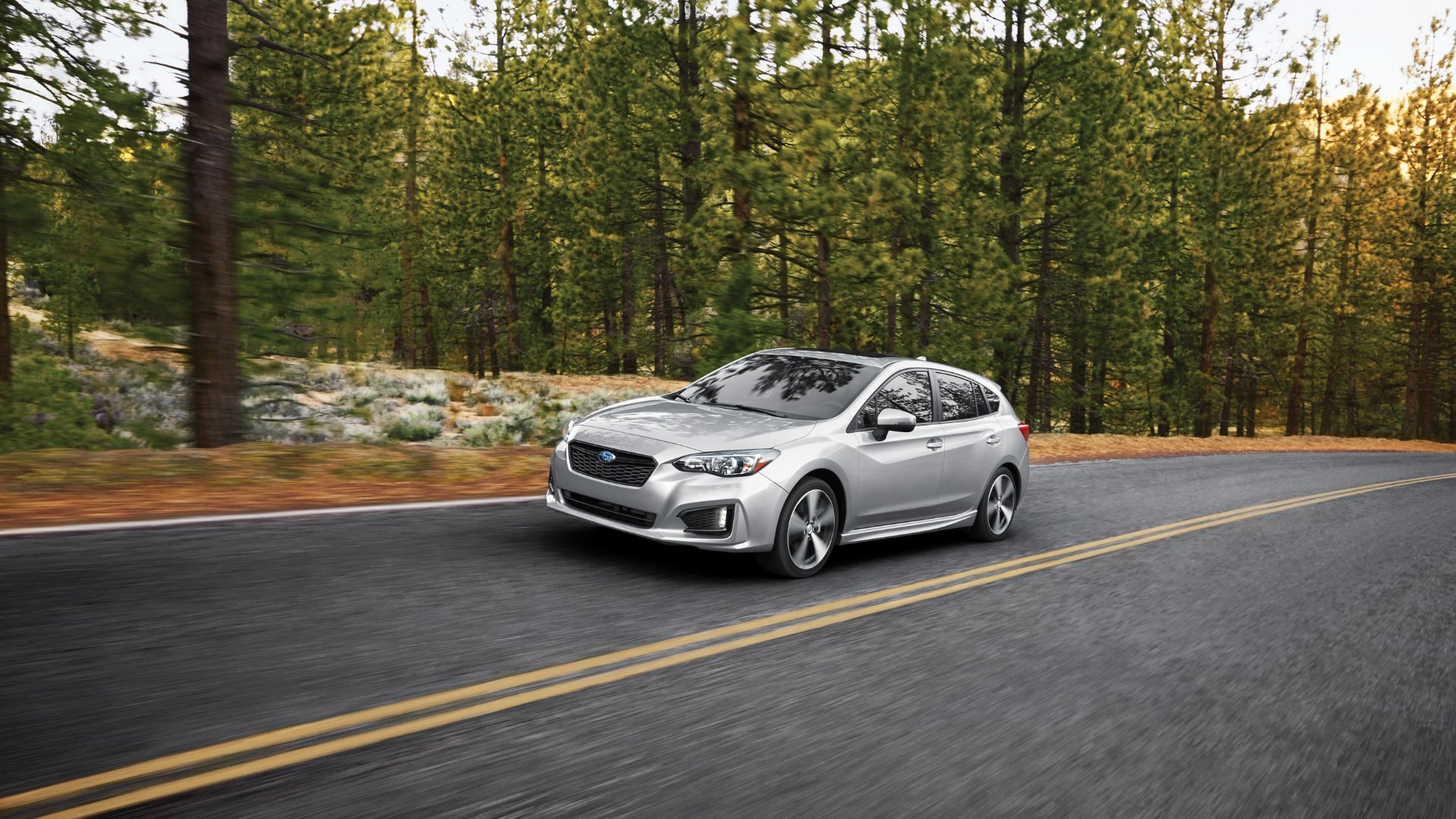 Whenever someone mentions Subaru Impreza, dedicated automotive enthusiasts simply feel overwhelmed by emotions. It's one of the most beloved compact sportscars of all time, and it recently got renewed for the sixth generation.
Every car guy's favorite is the WRX version which was completely inspired by the Rally Cross version of the car with stiff suspension, all-wheel drive, and a four-cylinder turbocharged engine. Still, even though the car simply shouts nostalgia, there are some Subaru Impreza years to avoid and we'll tell you all about it in this guide.
Most common Subaru Impreza problems
In general, Subaru is considered a reliable car brand that uses high-quality parts and makes cars that last for decades. If you add that on top of the well-known reputation of the Impreza WRX, you simply may think that it's an impeccable car without any mechanical flaws.
Sadly, the truth h the Impreza is overall a genuinely good car. It provides that old-school vibe with sporty feedback from the road that only true driving experts will notice. However, if you are buying one to suit your everyday needs, there are a few issues that you should be careful with.
One of the main problems of the newer Impreza generation is the low pressure within fuel lines that sometimes led to stalling engines. Also, there were some problems with the positive crankcase ventilation valve (PCV), and some CVT transmission problems.
Engine cooling issues were also present, as well as some "smaller" issues like electric problems and steering wheel shaking. The WRX and WRX STI versions are quite popular in the US due to their tunning capacity and unique exhaust note, but these versions sadly also suffered from some of the mentioned problems.
Engine stalling and cooling issues
Some of the biggest problems with the Impreza are the engine stalling and improper cooling. It's caused by various triggers such as vaporized fuel in winter that prevented proper pressure buildup within fuel lines. So, it's no wonder that some engines were prone to stalling, and this mostly goes for turbocharged engines.
That's why the EJ20 naturally-aspirated engine proved to be a bit more reliable than the turbocharged versions. On top of that, drivers have complained about cracked head gaskets that often led to symptoms of a blown head gasket. There were also some short circuit situations even with the engine shut off, which damaged the ignition coils on some 2017 to 2019 models.
Positive crankcase ventilation valve issues
We already mentioned that some drivers had to face PCV valve issues, and these shouldn't be overlooked. The positive crankcase ventilation valve has the significant purpose of containing crankcase emissions and pushing them back into the intake so they can be properly burned within combustion chambers.
If it fails, the engine may not run so cleanly, and it further leads to rough idling, poor performance, and even excessive oil consumption. It's crucial to have a trusted mechanic inspect the valve before buying a used Impreza for these reasons.
Problems with the transmission
With the introduction of the fourth generation of the Impreza, the CVT transmission came along and it didn't meet expectations. Frequent jerking and poor acceleration along with strange transmission noises were the main indicators of a bad CVT transmission.
The transmission fault often led to expensive rebuilds that sometimes reached the amount of around $4000, which was often too much for the drivers. So, it's best to stick with the traditional layout and pick a manual transmission Impreza.
Steering and suspension issues
Finally, we also heard a fair share of steering problems including a shaky steering wheel and the bad control arm bushing symptoms that led to a 2021 recall. The refinement of the car was never supposed to be on a luxury sedan level due to its sporty characteristics, but excessive suspension noises were simply too much for some drivers.
These problems were present for several model years of the fourth and fifth generations of the Impreza.
Which Subaru Impreza years to avoid?
If you are worried about all these problems we've discussed so far, don't be – it's enough to simply avoid the problematic model years. That way you'll be able to enjoy your Impreza for years, and it's a great compact car for a daily driver, especially when it comes to the WRX and WRX STI versions. Here's what you should know about the years to avoid based on Subaru Impreza generations:
Second-generation Subaru Impreza (model years 2005-2006)
The second generation of Impreza started production in 2000 and lasted until 2007. During that time, two models received the most complaints – the 2005 and 2006 models. It's best to avoid these and go for the pre-facelift options such as the 2004 model that received the least complaints.
Overall, the issues mostly involved engine cooling problems as well as excessive oil consumption. There were also some transmission problems that never resulted in an official recall.
Third-generation Subaru Impreza (model year 2008)
The 2008 Impreza was the worst and most criticized Impreza model of the third generation. It was also the worst-rated model year overall, so it's crucial to avoid this one if you don't want to bother fixing the infamous head gasket. Depending on the severity of the problem, the repair bill could go up to $2000 and even more if it led to a seized engine.
Also, there were some problems with windshield cracks and reflection of the light that caused poor visibility and a potential safety threat.
Fourth-generation Subaru Impreza (model years 2012 and 2015)
With the fourth generation, things got a lot better in terms of reliability when compared with the 2008 Impreza. However, some issues were still left unresolved, and this is the generation that got renewed for a CVT transmission version. So, there were major transmission problems and sudden surges even when driving in reverse.
Sudden jumps in the rev range and rough idling were the main problems and it's easily manifested on the dash. The 2015 model year was reported to have increased oil consumption as well, so make sure to avoid these two if you aim to get a used fourth-gen Impreza.
Fifth-generation Subaru Impreza (model years 2018-2019)
Things got gradually better with Impreza generations but the fifth-gen still had a few problematic model years. The 2018 and 2019 Impreza should be avoided due to frequent low-pressure fuel pump failures, headlight reflection, and control arm problems.
Also, there were some electrical issues, but nothing too extreme that could cause engine or transmission faults. Still, if you wish to get the most reliable option, it's worth skipping these two model years.
Best Subaru Impreza years
If the Impreza was a bad car overall, our goal would be to prevent you from buying one with important pieces of advice. However, it's not an unreliable model as long as you avoid the problematic model years. To help you with that, our team made a list of the best Impreza model years, so take a look below:
2000 Subaru Impreza
2001 Subaru Impreza
2002 Subaru Impreza
2003 Subaru Impreza
2004 Subaru Impreza
2010 Subaru Impreza
2011 Subaru Impreza
2013 Subaru Impreza
2014 Subaru Impreza
2017 Subaru Impreza
2020 Subaru Impreza
2021 Subaru Impreza
The first generation is slowly getting older, but it's still among the most reliable model years. That's why it's pretty much safe to go with any of the 1993 to 1999 model years. However, if you wish to get a more recent option, it's only important that you avoid the 2008, 2012, and 2018 models. These stand for the most problematic ones ever made by Subaru, and there are plenty of other options for each generation.
The most reliable Subaru Impreza years include 2000, 2004, 2010, 2011, 2017, and 2020 model years that didn't have any problems with the engine and cooling system. On top of that, make sure to avoid the units equipped with the CVT transmission. Especially if you are looking for a sporty version with a turbocharged boxer engine, you should go for a manual one and avoid all the headaches.
Is the Subaru Impreza worth buying?
The ultimate answer is – yes, Subaru Impreza is worth buying and it's a car that stands up to the expected standards of a Rally-based car. It's compact, yet spacious enough to fit four persons and offers a unique driving thrill in WRX or WRX STI versions.
Although there are some common problems that the car comes with, you can use this guide to steer away from those and get the Impreza of your dreams.
What are the worst years for Subaru Impreza?
The worst years for Subaru Impreza are 2008, 2012, and 2018 due to their large number of driver complaints.
What is the best year for Subaru Impreza used?
The best year for Subaru Impreza used is the 2000′ Impreza because of the low account of problem reports, as well as the 2010 and 2017 models if you are looking for a modern version.