Bad control arm bushing symptoms — causes and fixes
Recognize the symptoms of bad control arm bushings.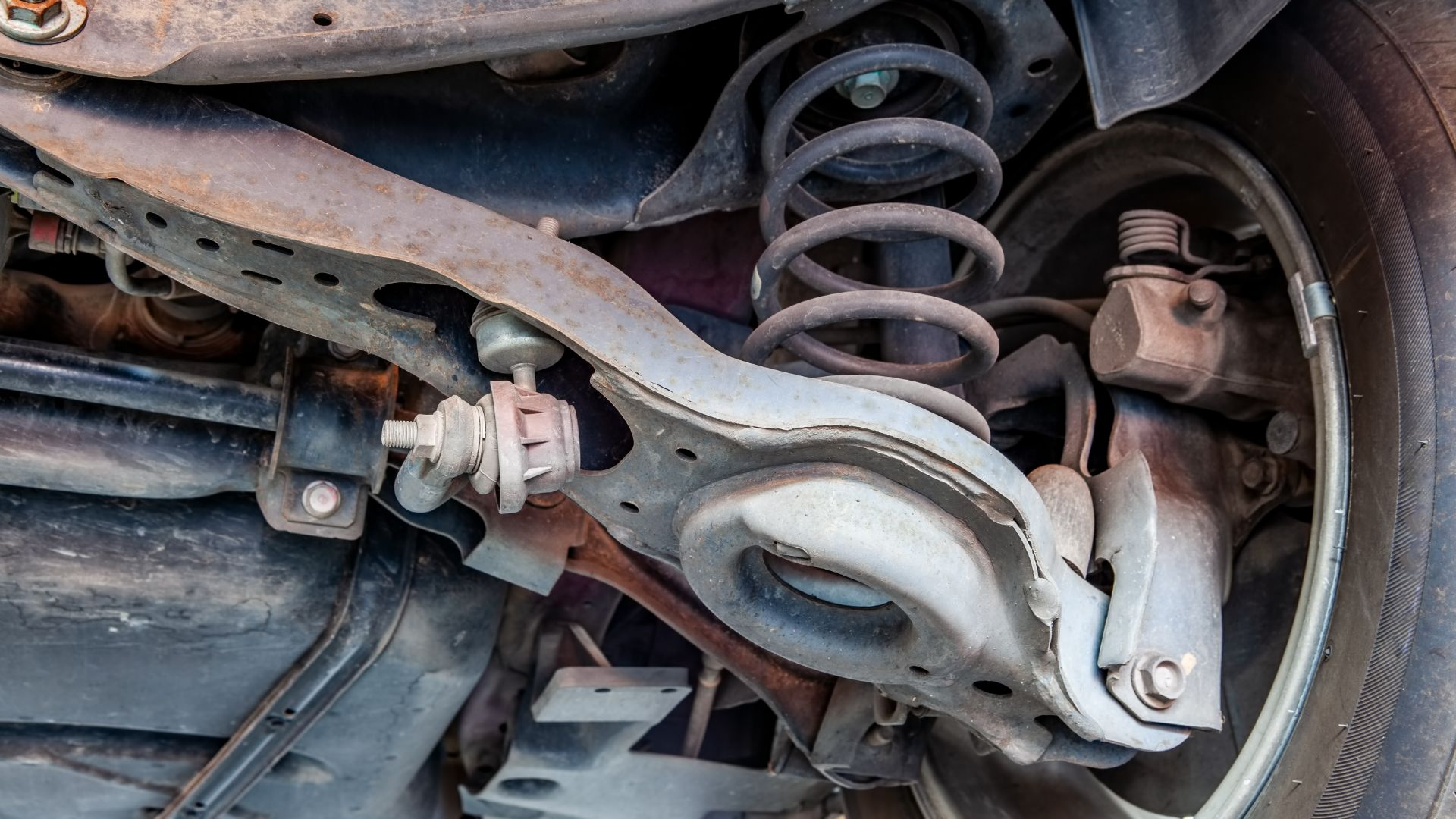 Your car's engine and brakes are some of the most important vehicle systems, but many drivers overlook the suspension. That's why it can be tough to recognize bad control arm bushing symptoms which could greatly affect your steering if not treated on time.
Even if you are not a dedicated automotive enthusiast, our team made this guide to deliver the main symptoms, and explain the importance of these parts. Without control of arm bushings, ball joints, and the control arm itself, you wouldn't be able to control your vehicle properly.
What's a control arm in your car's suspension?
The control arm is an important suspension part that connects the car's wheels to the chassis. These parts are located at the front axle. They move and rotate along with the wheels, connecting the steering knuckle with the chassis via ball joints.
They serve an important role in directing the wheel in the direction in which you rotate the wheel. The control arm and ball joints also aid in keeping the wheels attached to the road at the right angle. They help the shocks absorb the forces created by hitting a bump or a road obstacle.
Another important role of a control arm is to maintain control of the wheels as you hit the bump. So, even as you go over a large obstacle, the wheels are directed towards the road. They rotate along with the springs, and in case of damage, you lose the steering control. So, these parts are more vital for your steering and handling than they might seem at first.
The role of control arm bushings
Now you realize how a control arm helps you maintain control over the vehicle's steering. That's also where the control arm bushings come in. These bushings help reduce the noise and road vibrations and are located at the joints of a control arm.
It cushions the movements forced by the wheel since the control arm spins along with it. More importantly, the bushings prevent direct wear of the control arm, since they prevent metal-to-metal contact.
The bad news is – these bushings are rubbery, and they often degrade or tear due to extensive movement and shock absorption. Also, they can deteriorate from debris, dirt, and rocks that might hit the wheel as you drive. If the bushings wear off, the control arm comes in direct contact with metal parts and it causes noises when turning and steering.
Main symptoms of bad control arm bushings
Since control arm bushings aren't something you service frequently, it can be difficult to figure out they wore off. To help you with that, here are the main symptoms of damaged or worn control arm bushings:
Steering vibrations and noises
Wheels pushed out of alignment
Steering wheel shaking
Steering difficulties
The first sign of worn control arm bushings is the noise when turning the wheel. It will first sound like clicking and popping, similar to the noise of worn-out CV joints. However, it might even turn into a squeaking noise when braking just before you stop.
Steering noises and vibrations
Since the control arm bushings are vital components of the suspension system, you'll hear popping and clicking noises when going over obstacles. Every bump will likely result in a sound that might even translate into grinding due to metal contact on control arm joints.
Also, the noises will mostly be present while you are turning the wheel, often at a lower speed. You might also experience vibrations near the wheels that accompany the noises.
Unaligned wheels and vehicle pulling to the side
Another symptom of worn control arm bushings is if your wheels get pushed out of alignment. Regularly, wheel alignment should be done every two years or after 6,000 to 10,000 miles if you don't pass much distance per year.
However, if you notice your wheels getting out of alignment even if you recently aligned them, it could be due to worn-out bushing. This could also be the reason why your car pulls to the side. In this case, you'll have to constantly align the steering wheel even if you are driving straight.
As the bushings wear out, the control arm won't be attached firmly to the frame, and that causes wheels to get out of alignment. Also, this will cause uneven tire wear, so your tires won't last as long as they are supposed to.
Shaking steering wheel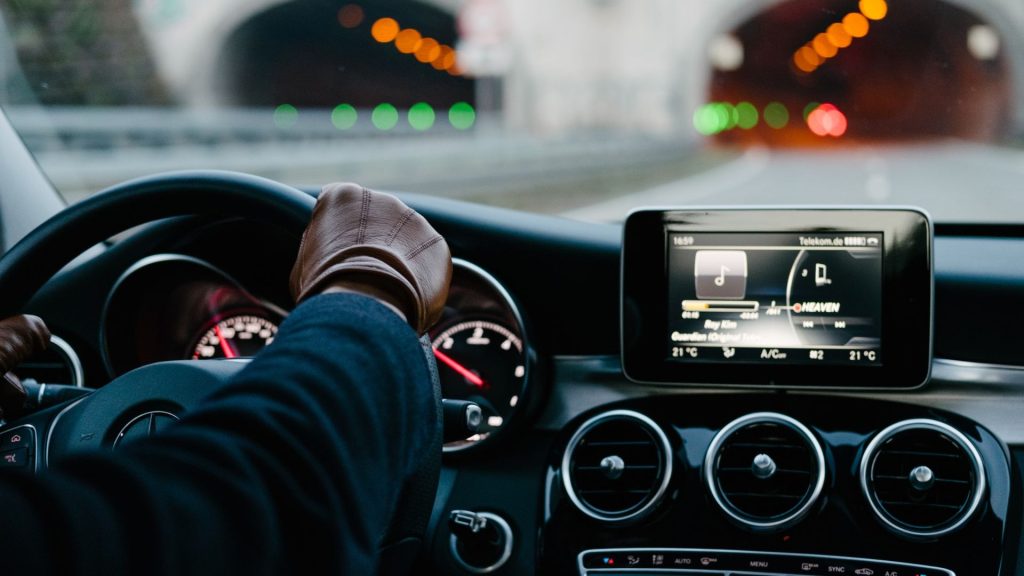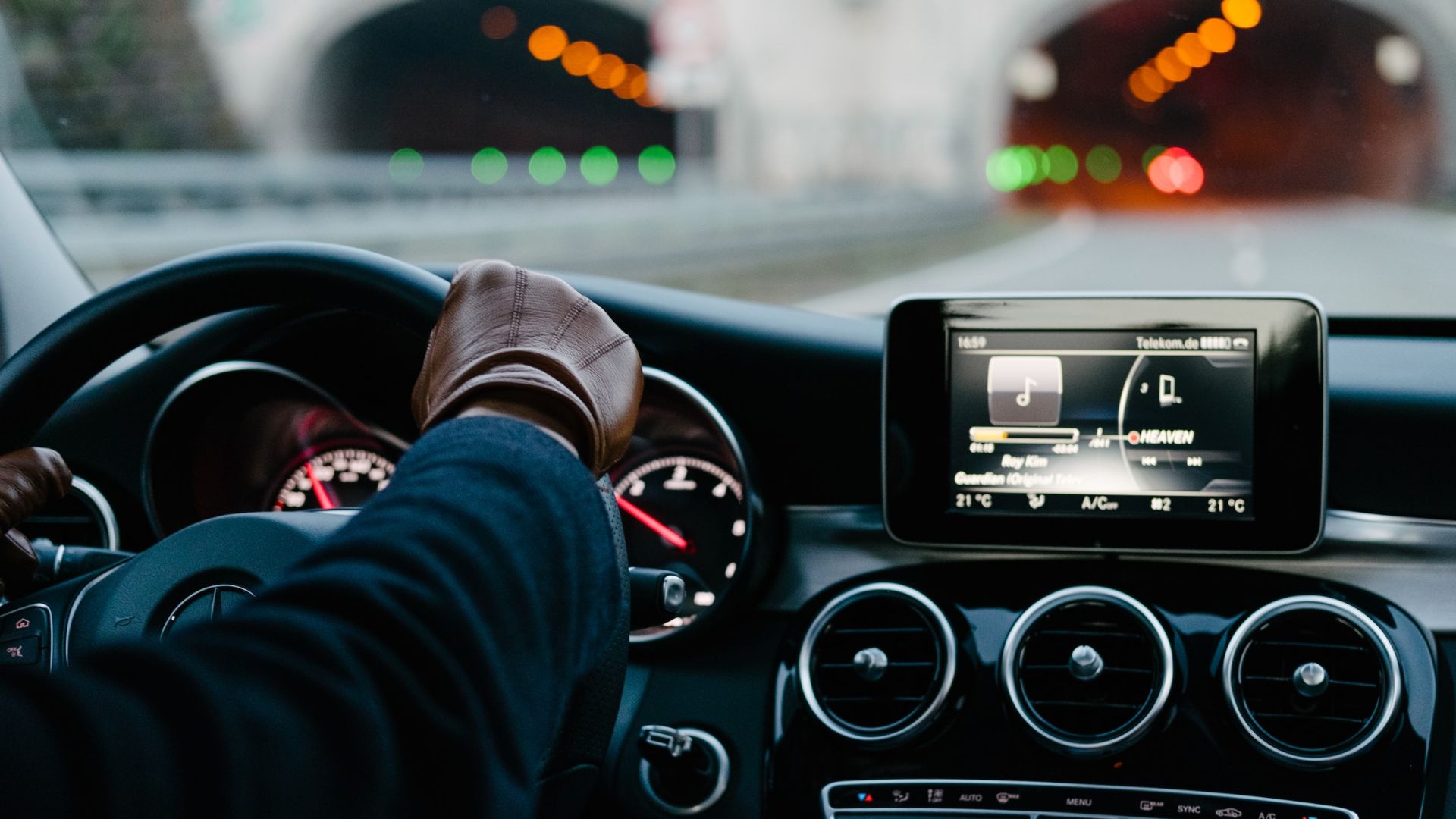 If you experience steering wheel vibrations and shaking, it could be due to worn-off control arm bushings. The shaking will get more powerful as you accelerate, and it's also a consequence of the control arm getting a bit loosely connected to the frame.
So, the uneven tire wear and unaligned wheels only contribute to shaking the steering wheel even more. At a higher speed, you won't be able to properly steer and control your car, so your driving speed will be limited.
Steering problems
Steering issues will be present in every driving situation in case you end up with damaged or worn control arm bushings. Not only will you have issues launching from the traffic light, but you'll also have difficulties controlling the vehicle as you drive.
Not even your brakes will be spared since you'll notice having difficulties handling the steering wheel as you brake. Although the control arm bushings aren't part of your car's braking system, the loose suspension still affects your braking.
Fixing worn control arm bushings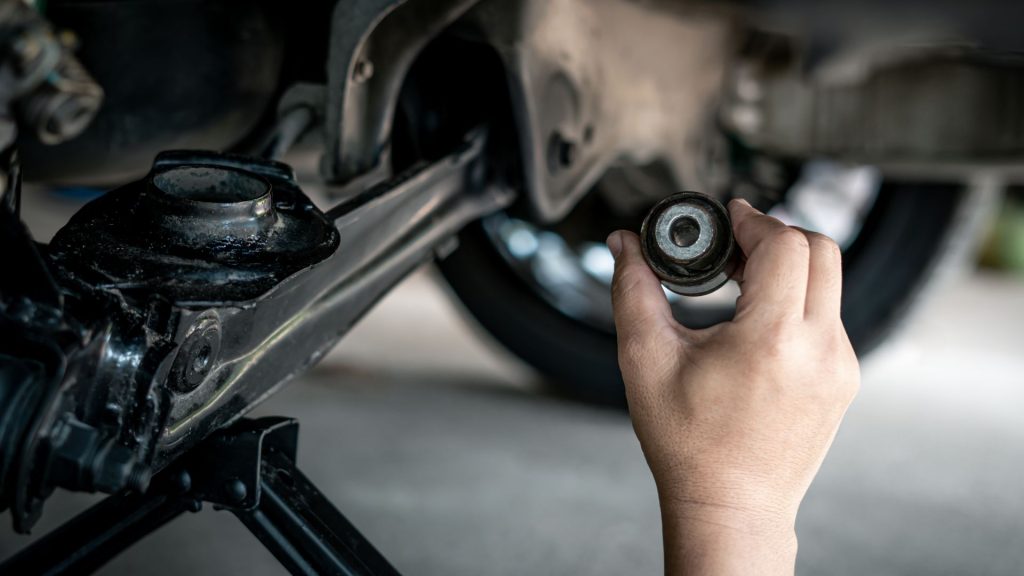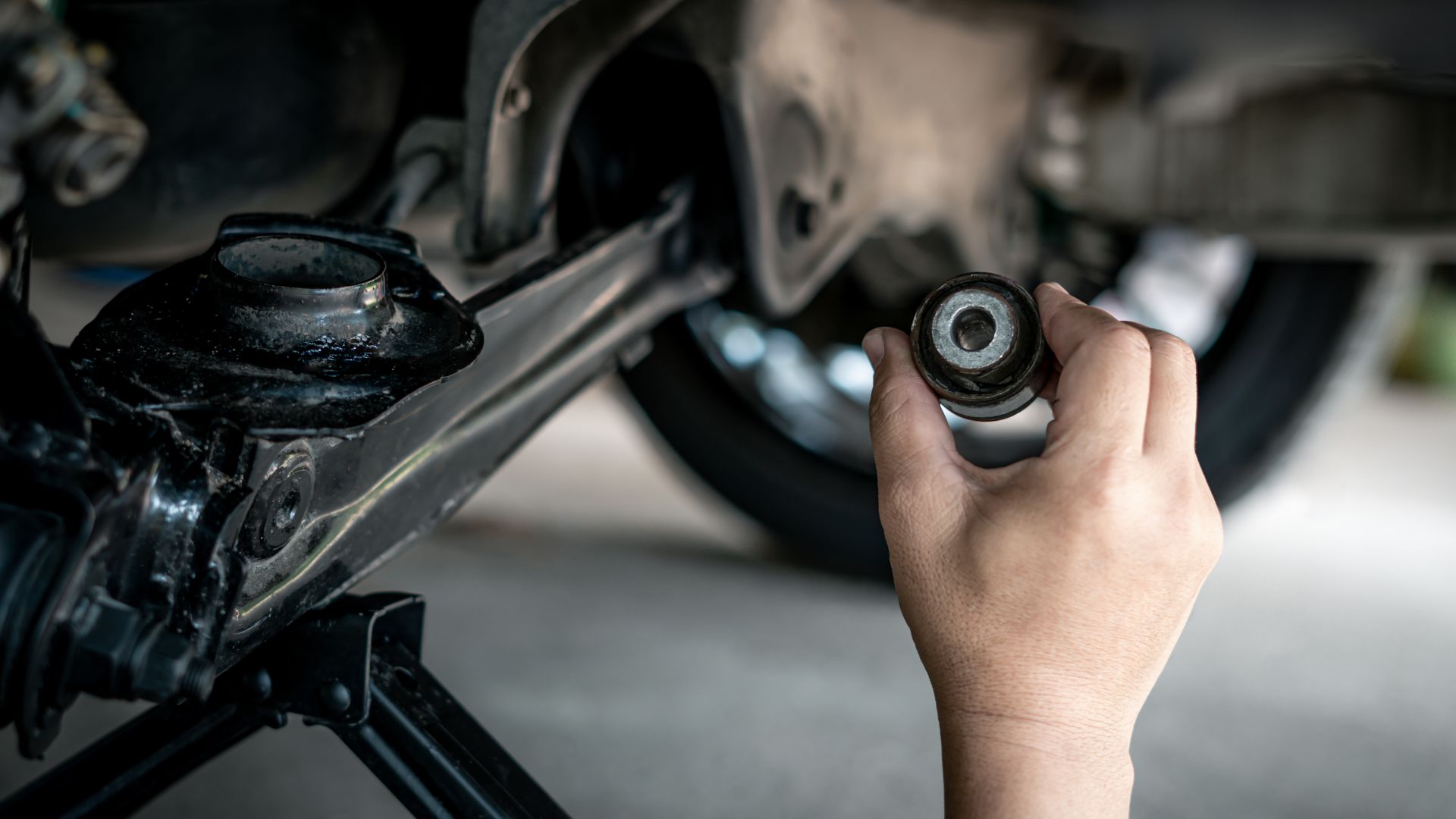 The only way you can restore proper suspension to your car in case of worn control arm bushings is to replace them. Replacing the bushings will still be much less expensive than changing the control arms. However, if you leave the problem unattended for too long, friction could damage the control arms as well.
Further problems can cause damaged ball joints, so you might end up having to do a lot of repairs to the suspension system. If you notice any of the listed symptoms on time, you should be able to avoid these costly repairs by just changing the bushings.
Our take
Ultimately, if you happen to recognize any control arm bushings symptoms, it's better to act right away to avoid making expensive repairs. Control arms and their bushings serve an important role in keeping the wheels attached to the vehicle chassis.
So, it's best to deal with the worn bushings as soon as the first symptoms appear to maintain driving stability, control, and steering precision.
What happens when a control arm bushing goes bad?
When a control arm bushing goes bad, you won't be able to control the vehicle's wheels properly and it could lead to unaligned wheels. and vehicle pulling to the side.
How do I know if my control arm bushings are bad?
You can know if your control arm bushings are bad in case you experience lower driving stability, your steering wheel starts to shake and vibrate, and you spot uneven tire wear.
Is it OK to drive with bad control arm bushings?
It's not OK to drive with bad control arm bushings and it's not safe either since you won't be able to steer your vehicle properly and you will lose driving stability.