Mitsubishi Lancer years to avoid — most common problems
Find out about the crucial Mitsubishi Lancer years to avoid.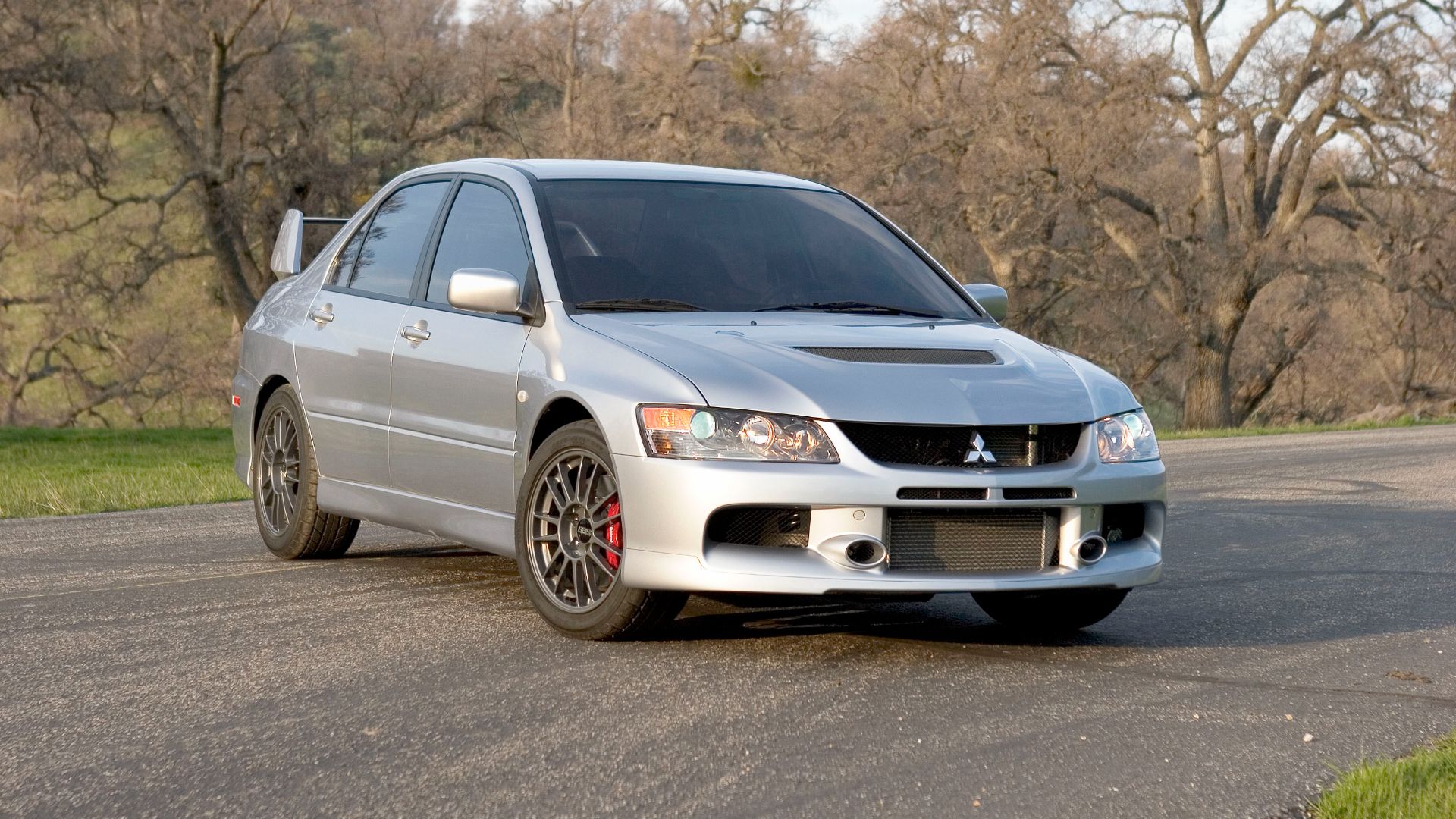 Nowadays, Mitsubishi mostly produces SUVs and crossovers like the Outlander or Eclipse, but back in the day, the Japanese giant made some impressive sportscars. One of the US favorites is the Mitsubishi Lancer Evolution, and automotive fans will gladly talk about nearly any of the generation models.
Still, what about the forgotten regular version of the Lancer? Well, driver complaints suggest there were some Mitsubishi Lancer years to avoid, even though this model seems quite reliable. If you wish to know more, our team will be happy to provide you with all the details in this guide on the best and worst Lancer model years, along with the common problems.
Why you can trust REREV's advice on which car model years to avoid: Our car experts look at official data, ask real drivers what they think, and talk to experienced mechanics to make sure our list is useful. This reliable info can make buying a car easier for you. Want to know how we do it? Find out more about our research methodology.
Most common Mitsubishi Lancer problems
We know that you may be more familiar with the EVO version of the Lancer than the standard one, and it's no wonder – some of the older Lancer models were based on the Mirage. The generations are not the same either, but in this guide, we'll mostly focus on the regular Lancer.
The model has been in production ever since 1973, and it's Mitsubishi's best-selling car. After taking a closer look at all the problems and driver complaints, our team realized there was a good reason for that. It's no wonder how good these were selling because there were rarely any problem reports.
We have to admit that MItsubishi knows its stuff with the engines and mechanical components, but some issues came with the modernization. The most common problem of all the Lancer generations is automatic transmission failure, followed right after by the cooling fan fault.
There were also some cosmetic issues like the peeling paint and clear coat, as well as electrical faults. When you look at it through the prism of all the Lancer generations, these issues aren't much of a big deal. Still, let's leave the judgment for later and take a closer look at these problems so you'll know what to expect.
Problems with automatic transmission
It's a true pleasure to drive a manual Lancer EVO, but for convenience purposes, most of the regular Lancer models were made with an automatic gearbox. Well, that may be good for fuel economy and if you find yourself clogged in traffic, but it may not be as good for maintenance and known faults.
The thing is – older automatic transmissions were prone to premature failure and these were much worse than modern ZF or Aisin models. Surprisingly, most of the issues with the automatic shifter were concerned the overheating and transmission slipping.
If you are wondering what a slipping transmission feels like, it's that feeling of being underpowered and as if the transmission has skipped a gear. The good news is – these issues were more or less possible to resolve, and they rarely led to complete transmission rebuilds.
Engine cooling issues
One of the worst things that could happen to you while driving is experiencing raised engine temperature or, in the worst case, engine overheating. You may think it's one of the low coolant symptoms, but that isn't necessarily the case.
As we can see based on the example of used Mitsubishi Lancer models, it could also be a consequence of a faulty cooling fan controller. Luckily, this is an easy fix if spotted on time, and chances are that you'll need to replace this controller if you are buying an eighth-gen Lancer. It's often an affordable fix in the range of $100 to $150, so at least you won't have to break the bank to ensure proper engine cooling again.
Clear coat and paint peeling
Well, this one at least isn't as dangerous as mechanical issues and it's certainly not as relevant as engine cooling problems. The clear coat was easily damaged by the rocks and bumps on the road, and this was mostly reflected in the front bumper.
On top of that, there's a matter of paint chipping and while it won't affect the ride, you probably won't go for a model that requires $100 to $500 in paint repairs. That's why it's best to consider the ceramic coat benefits or go for one of the models that didn't have issues with the paint.
Electrical system problems
Some Lancer models suffer from electrical shorts and problems with electrical systems and one of the main issues is the bad starter relay. The starter assembly fault was mostly due to a factory-installed relay and that caused Mitsubishi to issue a recall in 2017. While this could lead to a no-start condition, there are a few other electrical issues such as poor blower motor performance or inoperable temperature settings.
There were also some problems with the ECU due to faulty sensors, and all these issues were triggered by electrical problems.
Which Mitsubishi Lancer years to avoid?
Even with all the mentioned issues that the Lancer had over the years, it still makes one of the most reliable compact sedans on the used car market. You'd be surprised how few complaints the model received and it's easy to divide the production years into good and bad.
Some of the mentioned major issues started with an eighth generation of the car, so that's also where we'll start looking at the problems.
Eighth-generation Mitsubishi Lancer (2004 and 2006 model years)
The eighth-gen Lancer model first started having problems in the 2004 model year and these were mostly engine cooling issues due to a faulty blower fan. There were also issues with the A/C heater, premature clutch wear, and electrical issues that led to reduced operation of interior accessories.
The 2006 model received quite a few complaints about engine and transmission problems, although these rarely resulted in rebuilds or expensive repairs.
Ninth-generation Mitsubishi Lancer (2008, 2011-2012, and 2015 model years)
The following generation of the Lancer also had a few problems and these were mostly due to suspension issues and paint chipping problems. While these weren't much of an issue, some model years like the 2015 Lancer had engine problems in terms of uneven rev ranges and RPM fluctuations.
As it turns out, it was mostly due to worn-off spark plugs and similar reasons which weren't big red flags. With proper and regular maintenance, you can make your Lancer last for years and it's no wonder that this model ranks quite high on the list of used compact sedans due to its low number of reliability issues.
Best Mitsubishi Lancer years
It may strike you as a surprise, but there are far more good years than bad ones when it comes to used Lancer models and it's a good thing for you as a buyer. The difficult part comes in when it's time to decide on the one you'll pursue due to so many decent models being out on the market. Let us help you narrow it down to only the best and most reliable Mitsubishi Lancer models:
1994 Mitsubishi Lancer
1995 Mitsubishi Lancer
1999 Mitsubishi Lancer
2003 Mitsubishi Lancer
2007 Mitsubishi Lancer
2009 Mitsubishi Lancer
2013 Mitsubishi Lancer
2016 Mitsubishi Lancer
2017 Mitsubishi Lancer
2018 Mitsubishi Lancer
The best Mitsubishi Lancer model overall is 2007 one which received by far the lowest number of complaints over the years. Even high-mileage models are pretty solid and come without any particular reliability issues.
Since the ninth generation received the most complaints, we suggest you go with a 2007, 2010, or 2013 model since these are all pretty safe to buy used. It's only important to avoid models infected with poor engine cooling issues and transmission faults, and you'll be good to go for years to come.
Is Mitsubishi Lancer worth buying?
Our final verdict wasn't hard to make and it's that the Lancer is worth buying because of all the driving comfort and reliability it comes with. It's among the best used sedans to buy on the market, and the majority of generation models didn't even have any particular issues.
On the other hand, petrol engines are known to last a long time and it's a good pick for those that don't like visiting the mechanic too often (who does, right?) and lovers of driver-focused cars. Of course, we suggest you go with an EVO version if you can afford one due to all the thrills it comes with, but a regular Lancer will also do if you aren't much of a petrolhead.
What year Lancer is best?
The 2007 Lancer is the best model year since it received the least driver complaints based on NHTSA reports.
Which Mitsubishi Lancer is the most reliable?
The most reliable Mitsubishi Lancer is the seventh-gen model along with the 2007 and 2016 models.
What are the most common problems with Mitsubishi Lancer?
The most common problems with Mitsubishi Lancer are engine cooling issues, automatic transmission overheating, and electrical issues.