No oil in car symptoms and causes
Recognize the telltale signs of a car running low on oil.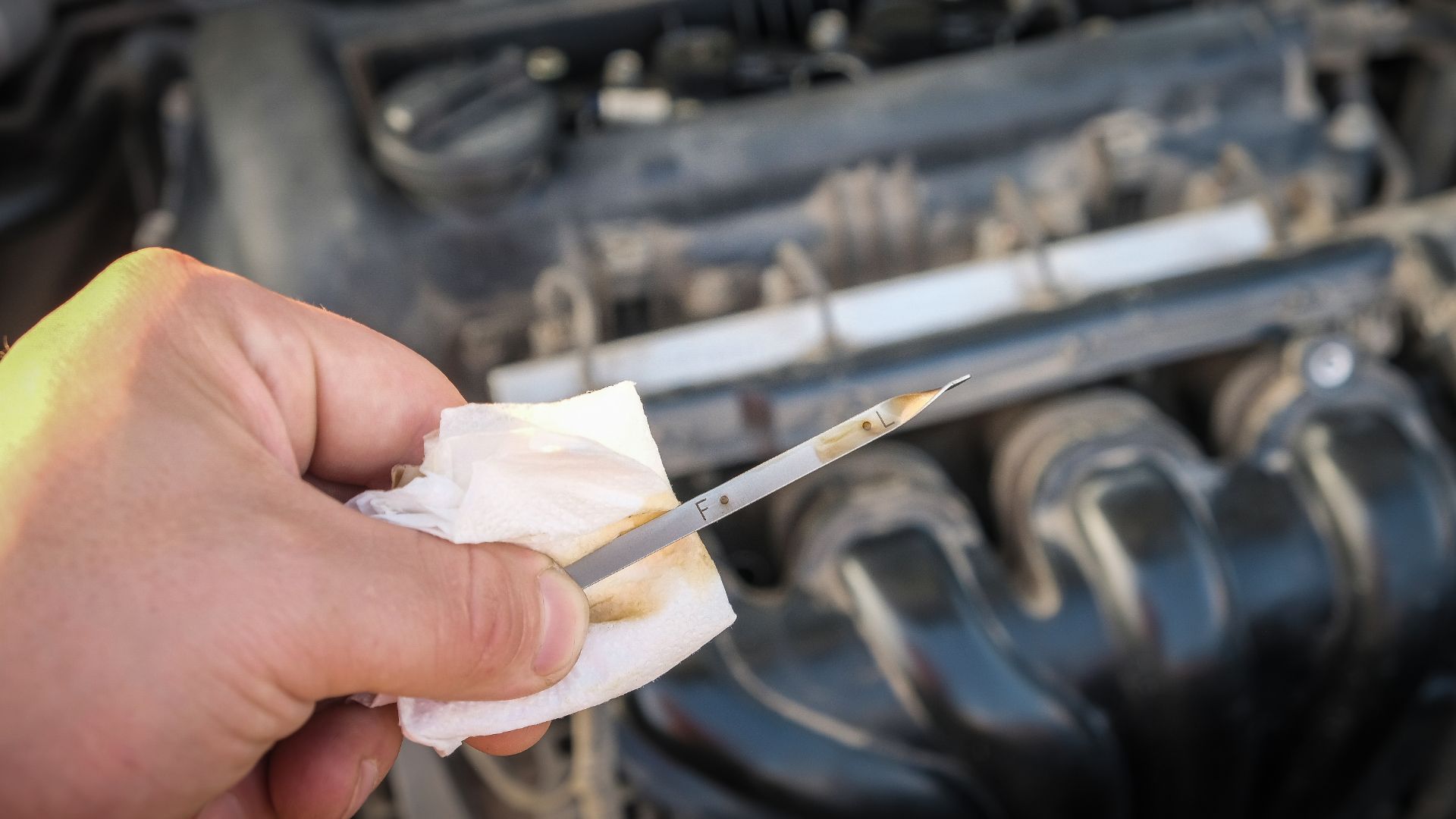 There are several car fluids, which are all critical in their own right. However, if we're to make a priority list, the engine oil will come out as one of the most vital car fluids. Engine oil plays a vast lubrication role and ensures that your engine runs properly.
As part of maintenance, you should change your oil regularly. There's a popular 3,000 miles interval rule for oil changes, but things have changed. With new engine oil formulas, you can wait for 5,000 – 7,500 miles before changing your oil.
Failure to replace your car's engine oil regularly can cause serious problems. Too much oil in the car can also be problematic, so it is best to use just the right amount. One of the most common effects of no oil in a car is engine overheating. As you know, overheating can be fatal for the engine.
When the oil level drops, different signs indicate low engine oil.
Symptoms of no oil in a car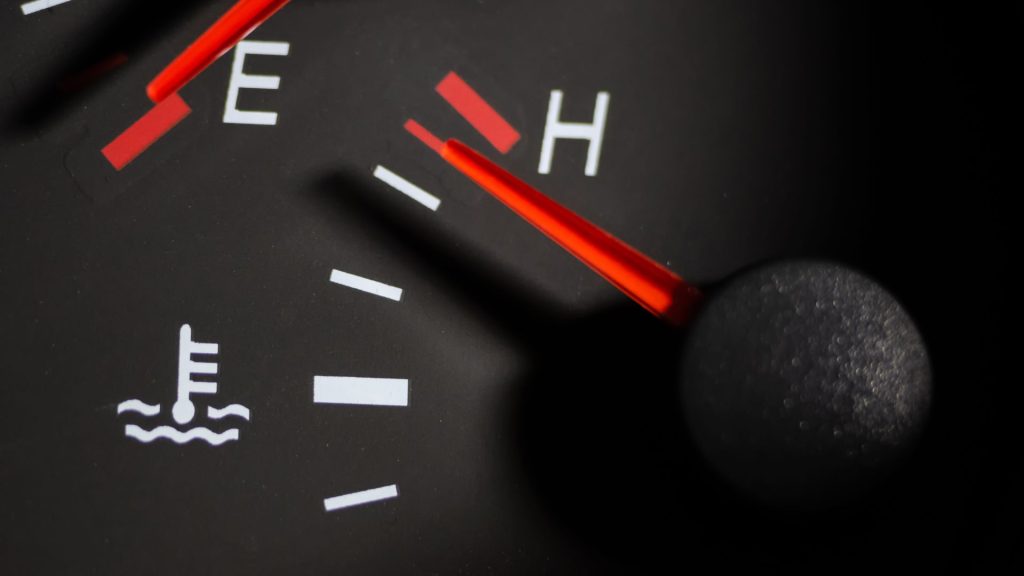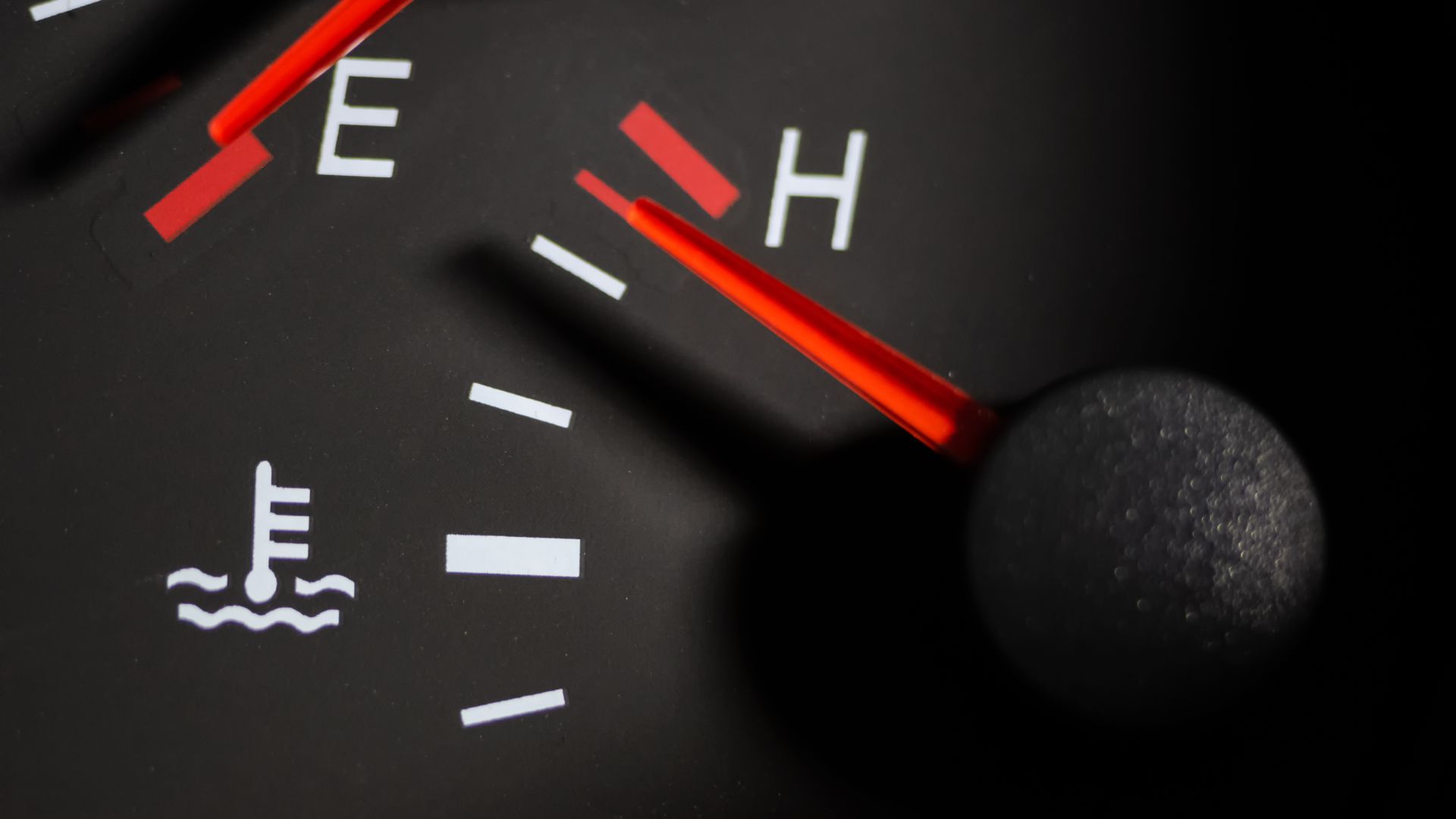 Different symptoms usually indicate a lack of oil before the engine completely shuts down. When you notice these signs early, you can fix the issue quickly and avoid engine damage.
Illuminated oil pressure warning light
From the oil pan, engine oil makes its way throughout the engine. The oil pump supplies oil to the engine at an adequate pressure to keep it flowing. If the oil pressure warning light comes on, the oil pressure is low.
Low oil pressure indicates little to no oil in the system. Although, other issues can cause the warning light to illuminate. A faulty oil pressure sensor, dirty engine oil, or even an oil leak can trigger the oil pressure warning light.
If the oil warning light comes on, we'd advise you to pull over and turn off the engine. After 20-30 minutes, open the hood and use a dipstick to check the oil level. Add more oil if the oil is low.
Overheated engine
The engine parts are constantly moving, and they need oil for lubrication. If there's not enough oil in the engine block, the parts cause friction. Friction means heat.
Apart from lubricating the engine parts, oil also carries heat away from the engine to keep the temperature stable. When there's no oil, the engine temperature shoots up. An overheating engine is quite severe and can cause other problems if you don't fix it early.
You can quickly tell if your engine is overheating from the temperature gauge. When the gauge needle moves from the midpoint and gets to 'H,' your engine is overheated. Sometimes, you'll get steam from the hood as a sign.
Strange knocking noises
Engine knocking noises can be a symptom of low oil level, premature combustion, faulty spark plugs, or even a failing exhaust system. The possibilities are numerous.
If you've been getting strange knocking noises from your engine, you should probably check the oil level. Engine knocking can be expensive to fix if you don't address it promptly.
Adding oil might or might not stop the knocking noises. In some cars, once you start hearing knocking noises, severe damage has already occurred to the engine.
Decrease in engine performance
A decrease in engine performance could mean many things, but it indicates a low oil level. As oil flows around the engine parts, it carries dirt and other contaminants away. If there is enough oil, these contaminants can build up.
Also, oil formulas break down due to heat and pressure. When you don't change your oil routinely, the broken oil can form sludge. If you're unaware, sludge is one of the leading causes of engine damage.
Sludge and contaminants can block and clog paths in the engine. Over time, this can negatively affect the engine performance and power output.
The smell of burning oil:
The smell of burning oil from your car clearly shows oil leaking and falling on hot engine parts. Of course, with an oil leak, your oil level will reduce in no time. The smell is usually intense, and you can perceive it outside and inside the car.
Once you get this symptom, check your oil level to be sure of the problem. Then, drive the car to a repair shop for professional assistance.
Causes of low oil level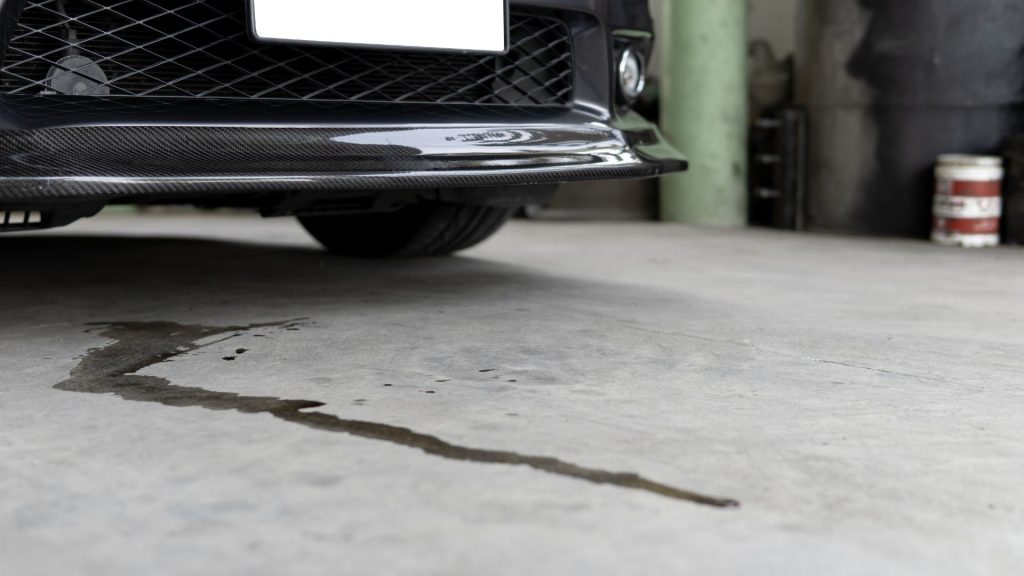 Yes, the oil level goes down with time. However, certain factors can make your engine lose oil much faster.
Oil leaks
Oil can leak from several locations like the oil pan gasket, engine gasket, front or rear seal, valve cover gasket, or a broken oil filter. Leaks are very noticeable because their signs are clear and straightforward.
Excessive smoke from the exhaust, oil puddles under the car, and the smell of burning oil are all signs of leaks. Oil leaks are a fire hazard and can be expensive. An affordable way to fix leaks in your car is by using a stop leak additive.
Failing PCV valve
PCV stands for Positive Crankcase Ventilation, and its primary function involves emission control. During the combustion process, some gases enter the crankcase. The PCV valve removes these gases and takes them to the engine.
Basically, the PCV valve is a ventilation system for the crankcase. When the PCV valve clogs, it's unable to remove unwanted gases from the crankcase. The gases then pressurize the crankcase and bring out the oil in seals and gaskets.
Worn piston rings
When in good condition, the piston rings act as a sealant and prevent combustion gases from escaping to the crankcase. Due to the heat and friction, piston rings can wear or break. Some signs of bad piston rings include excessive blue or gray exhaust smoke and oil leaks under the car.
Worn or broken piston rings can cause pressure in the crankcase. The pressure makes the seals fail, and oil starts leaking.
How to check engine oil with a dipstick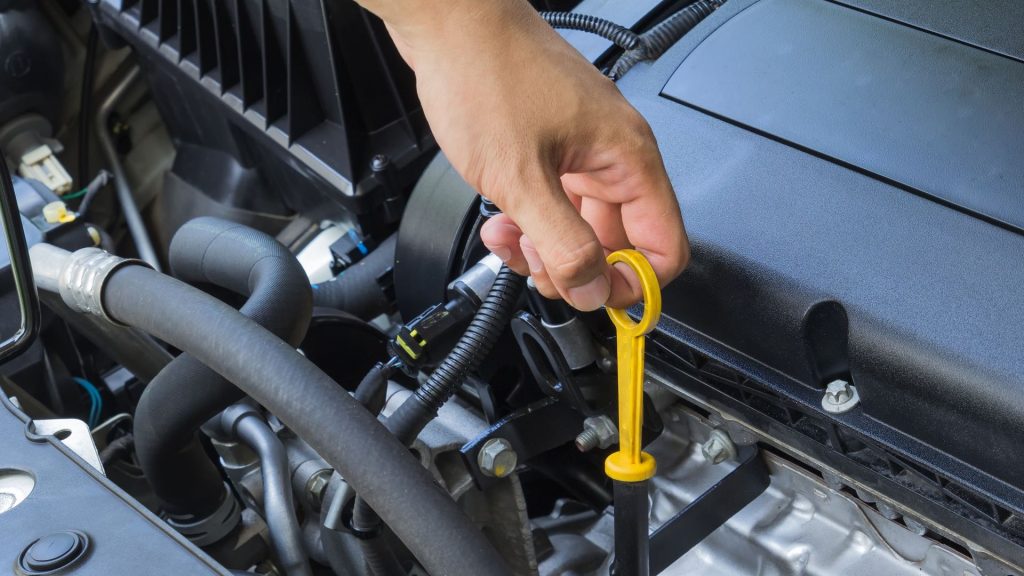 Modern cars have oil life monitors, but you can still check your oil level with a traditional dipstick. The gas station is an excellent opportunity and place to check your engine oil.
If you haven't used a dipstick before, don't worry. We'll be outlining how to check your oil level with a dipstick.
Ensure that you park the car on level ground. Also, turn off the engine and let the oil settle back into the oil pan.
Now, locate your dipstick under the hood. Dipsticks usually have yellow or orange heads. If you can't find the dipstick, consult your owner's manual.
Pull out the dipstick and use a paper towel or rag to wipe it off.
Next, put it back into the dipstick tube and wait for seconds.
Now pull out the dipstick and observe it. Dipsticks from different manufacturers have different ways of indicating oil levels. The signs could be L and H, MIN and MAX, or two pinholes.
If your oil level is between the two marks or within the crosshatched area, then it's ok.
If the oil level marks below the minimum, then you should top the oil.
When topping oil, remember to use the oil your manufacturer recommends. Oil types that don't suit your engine can affect your engine's health and performance.
Can low oil cause a car to shut off?
The answer is yes. Low oil levels can cause a car to shut down. Before a vehicle shuts down from a low oil level, you must have gotten other signs of low engine oil.
As you already know, engine oil is responsible for lubricating the engine parts. When the oil is low and you keep driving the car for a long time, the engine can seize and shut off. The most common cause of engine seizures is insufficient or no oil in the system.
When your engine seizes, there's every possibility that it might not start again. The damage is usually fatal and costly to fix. In cases where the damage is permanent, you might even need an engine replacement. Sometimes, the repairs cost the same or even more than a replacement, so you might as well replace the engine.
To repair an engine with a seizure, you can spend $3,000 – $5,000. For replacement, you can spend up to $5,000 or more. The prices vary depending on your car model and where you're getting the job done.
Engine damage repairs take a long time, and even after the repair, the engine can break down again. Your engine will not be as good as it was before the damage.
Does needing an oil change affect acceleration?
We already talked about how low engine oil and dirty oil can negatively impact the performance and power output of an engine. In the same vein, the low oil level can affect acceleration.
If your car needs an oil change, the acceleration can feel sluggish. Needing an oil change can also affect the vehicle's fuel efficiency.
Our take
Routine oil changes are an essential car maintenance practice. Even when your oil life monitor looks normal, it's advisable to keep checking at least once a month. Without oil, your engine won't run for long before shutting off.
How does a car act when it's low on oil?
When a car is low on oil, you'll start getting loud knocking, clunking, and grinding noises from the unlubricated engine parts.
How long can an engine run without oil before damage?
An engine can only run for about 15-30 minutes before severe damage.
What happens if you have low engine oil?
When you have low engine oil, the engine starts overheating.