Too much oil in car symptoms — causes and fixes
Identify the indicators of excessive oil in your car and prevent potential engine damage.

Changing the engine oil in a vehicle is one of the easiest tasks. However, as easy as it might seem, mistakes could occur in the process, when you add too little or too much oil. with the latter being the most common. While it is important to lubricate your car's engine, it could be problematic if done in excess.
Most engine problems and failures result from too little oil, but too much oil is often an overlooked cause. Several problems could arise from overfilling your engine with oil, and in extreme cases, it could result in losing your car's engine, which would cost a lot to replace. This article would help you avoid this scenario as we discuss the symptoms of too much oil in your car.
What is engine oil?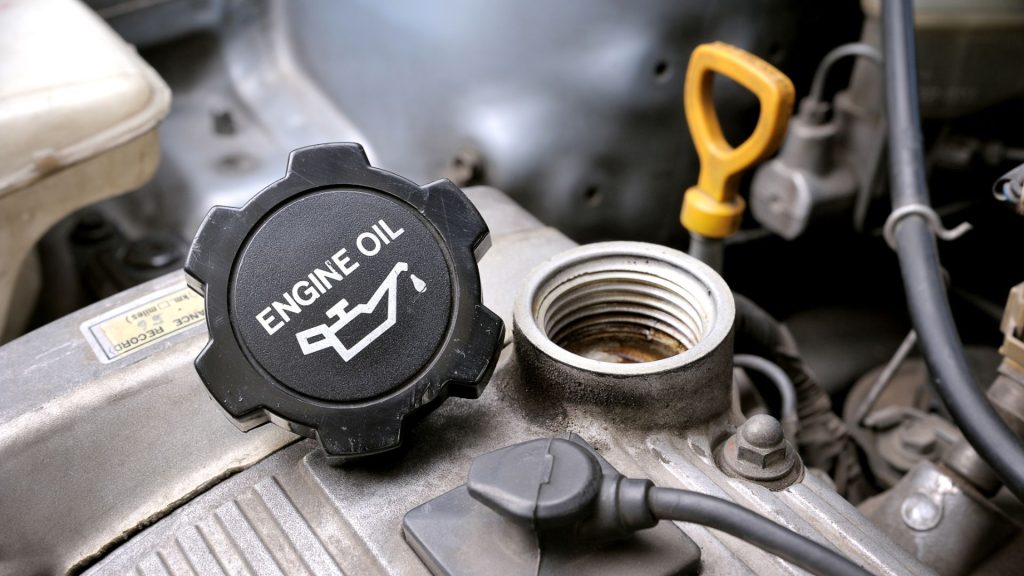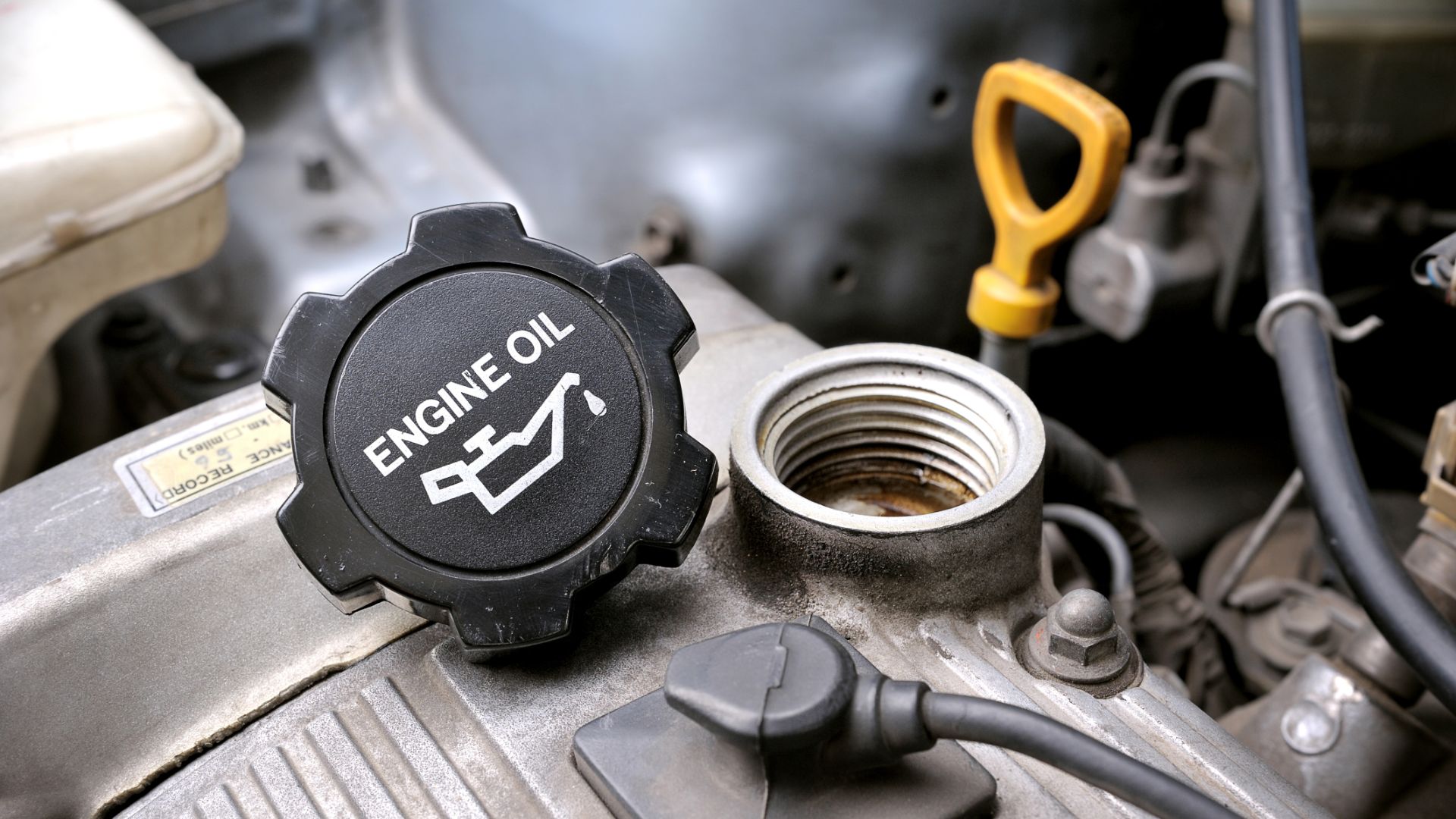 Composed of two essential components – base oil and additives, engine oil is one of the various substances for lubricating internal combustion engines.
What does engine oil do?
Before we talk about how bad excess oil could be in automobiles, let's first look at its good side. An engine oil's primary role is to lubricate the parts of your engine, which are always in friction, and it reduces the friction, which tends to cause wear and tear of engine parts. These are other benefits of engine oil:
Cools down of the engine
When a car is run, there is an increase in temperature in a car's engine, which is due to friction between mechanical parts. The engine oil helps prevent the vehicle from overheating.
Protects against corrosion
The additives in an engine oil slow down the acid generated through fuel combustion that could damage metal parts in the engine.
Decreases gas consumption and carbon dioxide emissions
Oil can help stabilize your engine's energy efficiency, reducing fuel consumption. Also, it helps reduce polluting discharges released from your vehicle into the atmosphere.
Symptoms of excess engine oil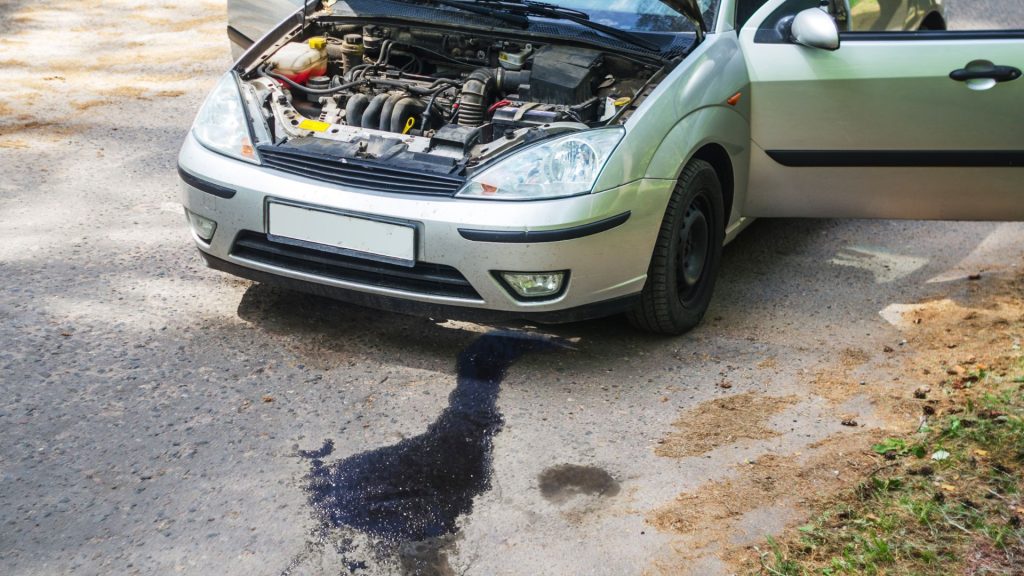 If you feel you have put too much oil in your engine but can't correctly confirm the levels, then your vehicle should give off some signs to notify you of an overfill, and these signs include:
Overheating engine
Overheating occurs due to insufficient lubrication between moving parts. When you overfill your engine, the oil becomes foamy and unable to lubricate these parts.
If you are experiencing any of these signs, you should stop driving once it's safe to do so, park on a leveled surface and check the engine oil level. It's also important to get accurate oil level readings, which is why many drivers find themselves in the following dilemma – should I check the oil when the engine is hot or cold?
Weird oil gauge signs
A swinging dashboard gauge that jumps between "add" and "full" could indicate an oil overfill. Since the oil gauge is designed to work under normal conditions, anything outside these parameters could make the gauge go haywire.
The high oil pressure light turned on
Although this can't be found on all vehicles, this indicator light may give a "high pressure" warning if the engine is overfilled with oil. However, you might want to check for other signs, as faulty indicators could give inaccurate readings.
Burning smell
The smell of burning oil is harsh and distinctive. If you can smell it burn, there could be a leakage primarily due to excess oil seeping onto hot engine parts.
Leaking oil
As mentioned earlier, excess oil can lead to high pressure, which results in oil dripping through weak spots. You would notice this if you allowed your car to sit for a short while.
What happens when there's too much oil in a car?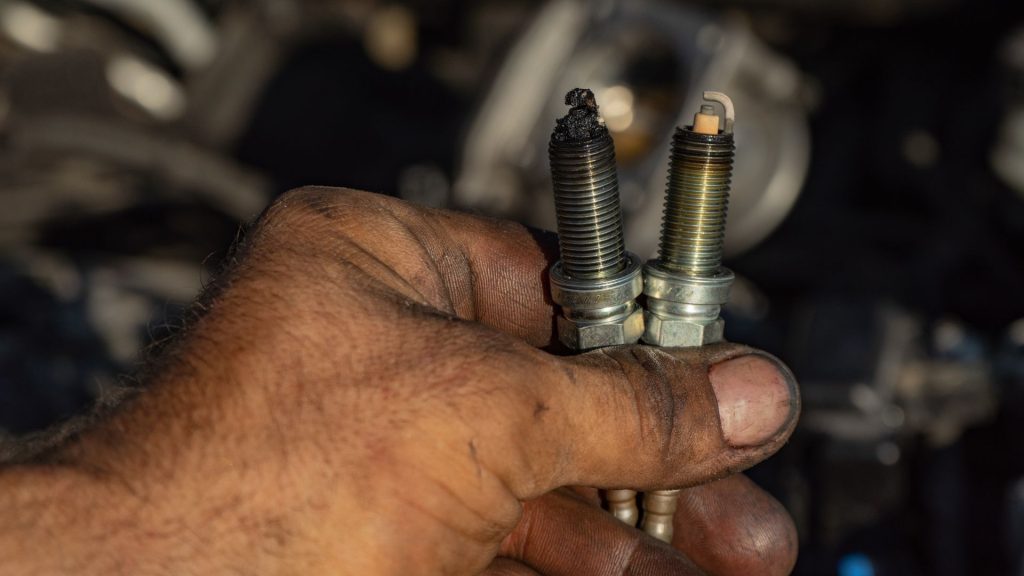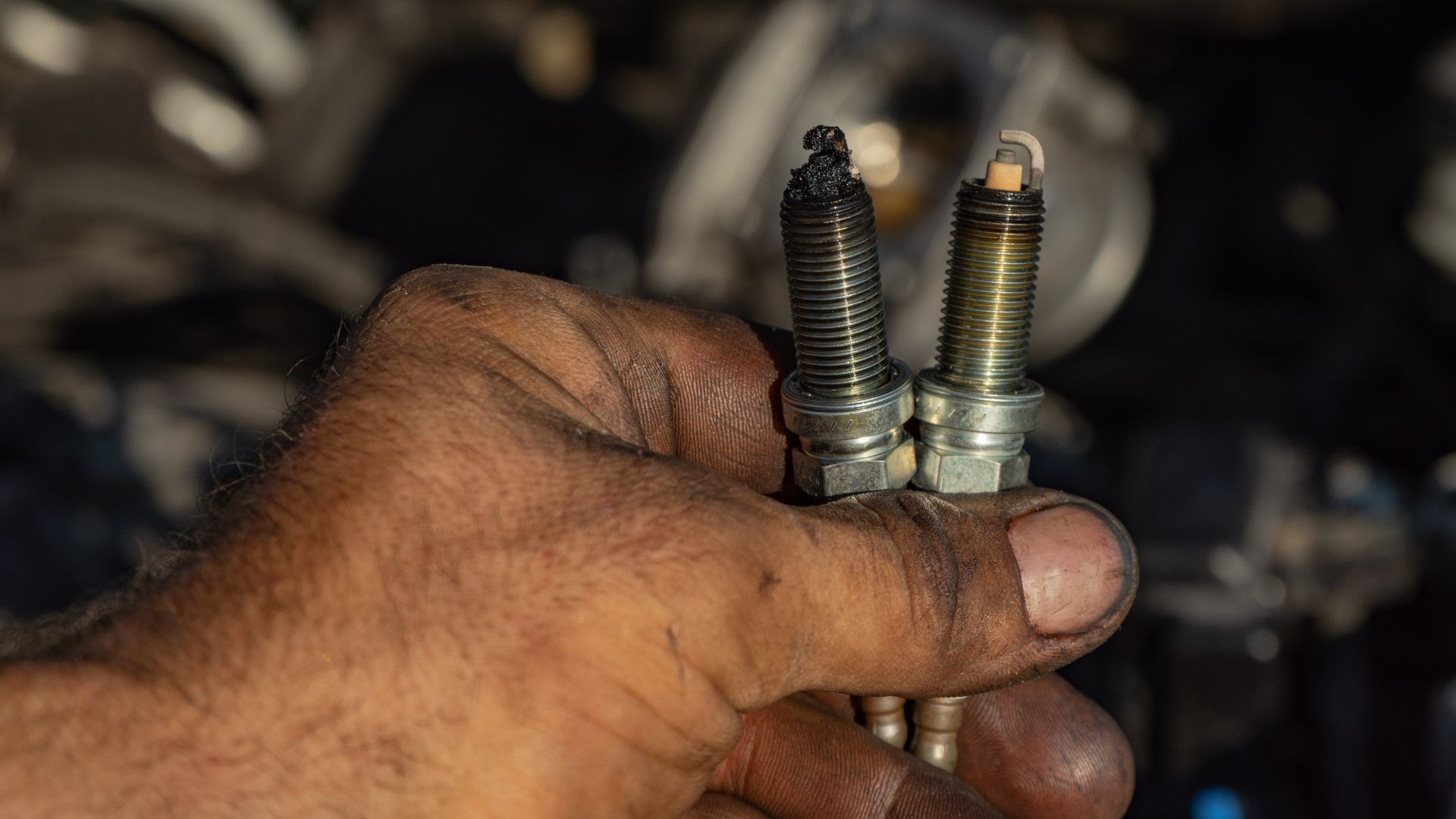 Oiling your engine is good but could damage your engine if filled in excess. Too much engine oil can affect your car in a lot of potentially damaging ways, which include:
Pressure on the crankshaft
The head and tail of the crankshaft are what prevent oil from leaking through the engine. If too much oil is in the engine, there could be extra pressure on these parts, leading to leakage. It could be worse if this occurs in the flywheel end of the shaft, as it could contaminate and damage the clutch.
Spark plug fouling
When there is excess oil in the engine, a thin layer can be left on the spark plugs, which could lead to fouling spark plugs, resulting in a misfiring engine. This often also reflects even when stationary through rough idling, so you'll know there's an issue with engine lubrication in this case.
Engine damage
Filling your engine with too much oil exerts pressure on the crankshaft, which causes oil to enter the crankshaft exhaust pipe into the combustion chamber, which blocks the suction hose with oil soot, leading to an engine overload.
Friction on the crankshaft
Too much oil in the engine causes great resistance and friction to the crankshaft and crane, which could lead to damage.
Clogged catalytic converter
The catalyst converter helps reduce the toxicity of exhaust gases. Excess oil will likely burn up if it finds its way into the combustion chamber or exhaust system. When oil is burnt in the catalytic converter, it inhibits its ability to clean exhaust gases and shortens its life.
This would require you to replace the catalytic converter. Excess oil could clog the converter in extreme cases. A clogged catalytic converter is potentially dangerous because it gets hot and can quickly start a fire.
How much oil does your car need?
Car engines require roughly 4 and 8 liters, which differs between vehicles. For different engines:
4.5 liters of oil for a four-cylinder engine
5.5 liters for a six-cylinder engine
7.5 for an eight-cylinder engine
It is vital to know the exact volume of oil your vehicle needs before topping or changing. You can find this information by checking the lubrication section of your vehicle's owner's manual.
How to tell if there's too much oil in your engine
The quickest way to do this is by using the dipstick. You can find this part in all types of cars, except some high-end exotic models. The dipstick typically has a bright yellow pull handle and features low and high marks to show your car's oil level. You might want to check your owner's manual for specific directions on using your car's dipstick.
What to do if there is too much oil in your vehicle
If you have too much oil in your car, you need to drain the excess oil to avoid damaging your car's engine. If you are not confident doing this, get your vehicle towed to a mechanic. You must resist the urge to drive it, which could damage the engine and require expensive repairs.
How to fix overfilling issues
You can fix overfilling issues easily if it is detected early enough. All you need to do is find the drain plug and release the excess oil, just like you would let out old oil when changing it. Alternatively, you can pump out the extra oil through the dipstick tube if you can fit a small plastic line down.
However, this could become complicated, depending on how bad the effect becomes. This is why you must pay close attention to the signs mentioned earlier to avoid catastrophic outcomes.
Will excess oil burn off?
Excess oil will not burn off and can cause severe damage if left undrained. You should drain the oil to the correct level to prevent damage to your engine.
How long can my car run with too much oil?
A car with too much oil may theoretically run for six to seven days before it begins troubleshooting. Your car's engine would experience declined performance resulting from excessive oil, which could happen sooner than expected, depending on how much oil is filled.
Our take
While replacing your engine's oil is relatively easy, it is also easy to blow it up by adding too much. Hence, if you are doing this independently, you must read your vehicle's owner's manual to understand how your car's dipstick works to avoid this disaster. It is worth bearing in mind the possible symptoms that could manifest when an engine is overfilled with oil, as they will help you tackle the problem early to prevent it from escalating.
How much is too much oil on the dipstick?
If the excess oil is just 1-2 millimeters above the full line, this shouldn't cause concern. However, if it's any more than this, you'd need to drain and refill to the proper level.
What happens if you overfill the oil in your car?
Overfilling the oil in your car causes the crankshaft to come in contact with the oil and aerates it, resulting in a foamy substance that cannot lubricate the engine properly. 
Will an extra quart of oil hurt my engine?
An extra quart of oil might not hurt your engine, but it might put extra strain on your car, which can cause high gas consumption or even carbon buildup on the piston. 
Can you drive a car with too much oil?
You can drive a car with too much oil, but this could cause overheating, leading to severe damage to your engine.