Bad piston ring symptoms — causes and fixes
Identify the symptoms of bad piston rings to ensure your engine's longevity.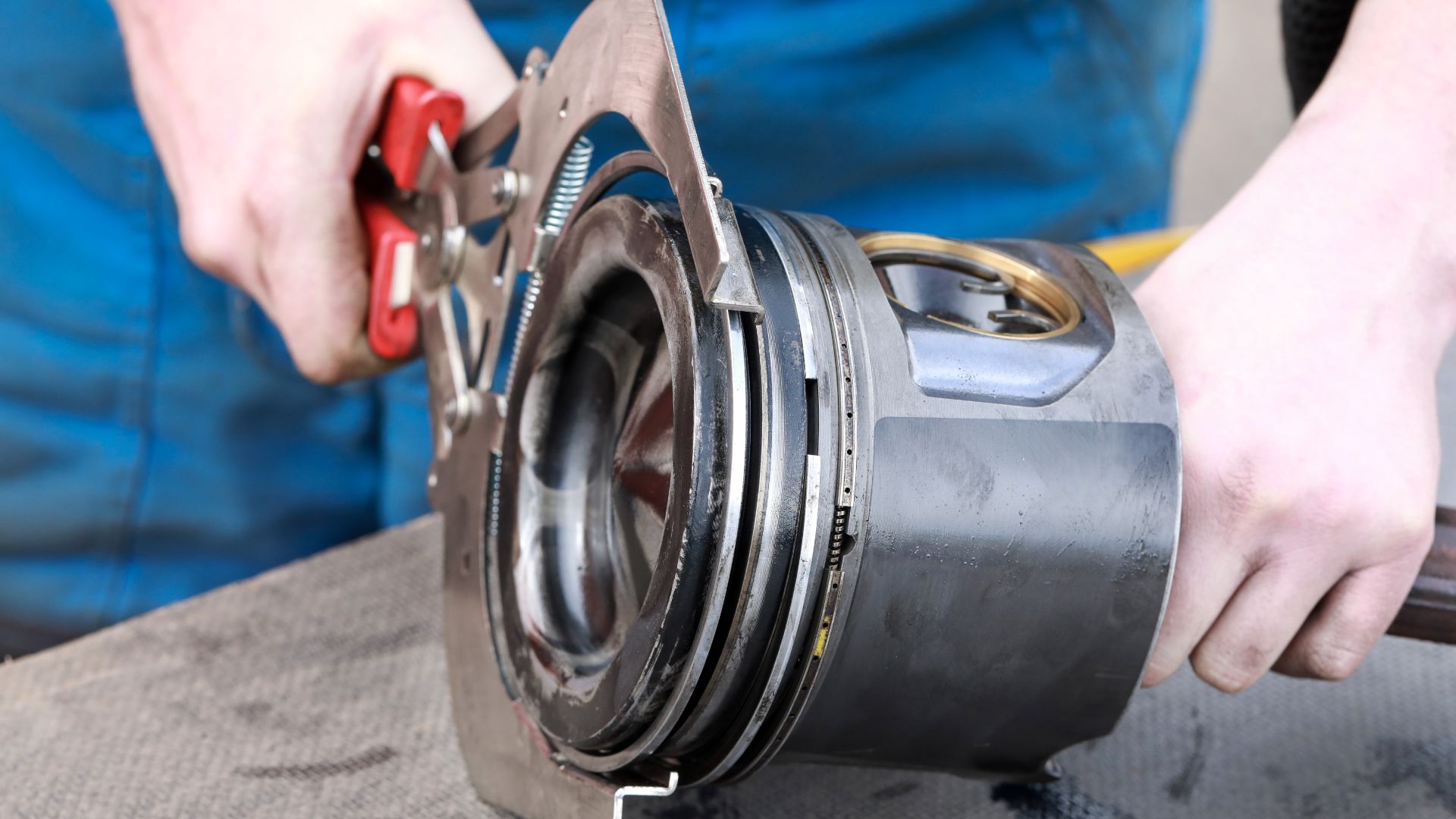 Piston rings are constantly in high-speed motion, so it's no surprise they get worn over time. The metallic rings act as a seal between the engine's piston and cylinder wall.
Car engines usually have three piston rings for each cylinder. The first two rings are compression rings. They seal the combustion chamber and keep combustion gases out of the oil sump.
A third piston ring serves as oil control. The oil control ring maintains a proper quantity of oil between the piston and cylinder wall. The oil control ring also scrapes oil from the cylinder walls and sends it back to the oil sump.
Bad piston rings can cause a lot of problems. In diesel engines, faulty piston rings can cause total engine failure. How do you know if your piston rings are bad?
If you're observant, you can catch the early symptoms of bad piston rings before things escalate. Now, let's get into the symptoms of bad piston rings, the causes, and everything you should know about this issue.
What are the symptoms of bad piston rings?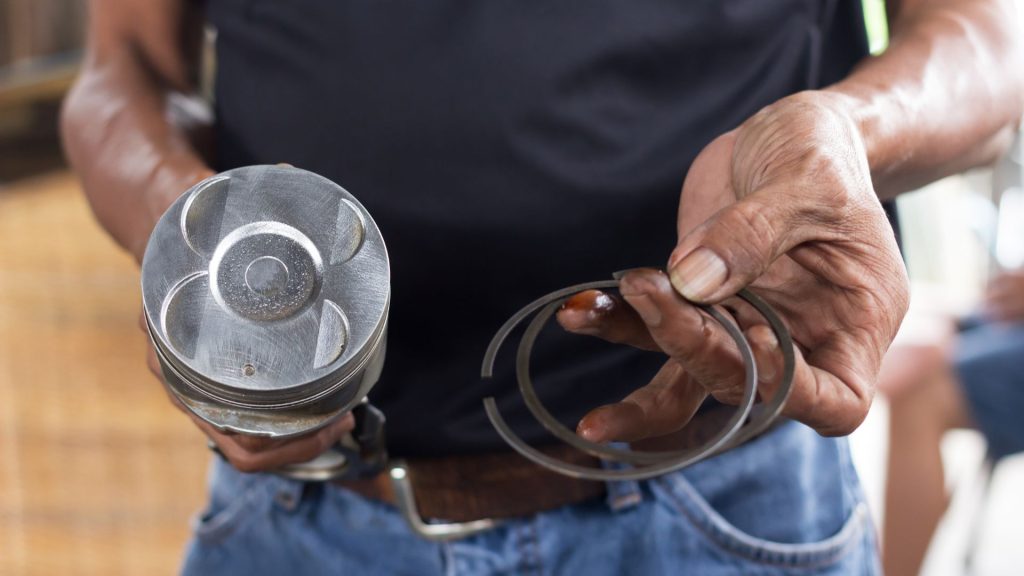 Before the car completely breaks down, specific symptoms alert drivers to check on their piston rings. Some of these systems are specific to faulty piston rings, while others are signs that could be related to different faults.
The following are some symptoms of faulty piston rings;
Excess exhaust smoke
An increase in exhaust smoke is an easy sign that indicates bad piston rings. When the oil control piston ring breaks, oil can enter the combustion chamber. The oil then burns in the combustion chamber.
Exhaust smoke increases as more oil enter the combustion chamber. Sometimes, the piston ring might not have a break. A worn ring is enough to cause this issue.
Other problems like blocked fuel return lines, bad fuel pressure regulators, and bad fuel injectors can also cause an increase in exhaust smoke. If the exhaust smoke increases and turns white, the piston rings are possibly bad. Once you notice the excess smoke, diagnose the cause and fix it. More oil burning in the combustion chamber can cause severe engine damage.
Oil overconsumption
Does your oil light come on frequently lately? Well, your car is consuming too much oil. If you use quality oil, the cause could be a leak. The leak can be from the valve cover gasket, crankshaft seals, or any significant seals.
If you check your car and there's no sign of a leak, you're losing oil in the engine. When piston rings wear or break, the gap between the piston and cylinder wall increases. The oil then has space to enter the combustion chamber.
As long as this goes on, the car will steadily lose oil to the engine. The culprit of this symptom can be the cylinder walls rather than piston rings. However, if the cylinder wall wears out, the piston rings won't do much work.
Decrease in acceleration
The top two piston rings are responsible for compression. When the rings wear or break, compression reduces significantly. Along with the compression, acceleration also decreases.
A decreased acceleration can also be a symptom of a faulty engine valve or interference in engine functions.
Poor engine performance
Here, the engine noticeably drops performance levels. In gasoline engines, air, fuel, compression, and spark are essential for power generation. If the spark plugs are bad, there wouldn't be combustion.
Similarly, without compression, the engine's performance is lackluster at best. Old engines usually have issues with compression because their piston rings have worn out. In new engines, a crack or break can cause loss of compression and, consequently, poor engine performance.
Dirty air filters
Dirty air filters can be a menace. The air filters air for particulate contaminants. When piston rings wear out or break, oil can leak into the air filter.
That's a big problem. Once the oil gets in the air filter, the amount of air reaching the engine reduces. Now, remember that air and fuel are critical to generating power in the engine. Without enough air, there wouldn't be power.
If you notice oil in the air filter, change it as quickly as possible. The dirty air filter can cause strange engine noises and reduce the car's fuel economy.
Blue exhaust smoke
Car exhaust smoke is usually black. White exhaust smoke can be harmless if it's thin, but it can also signify bad piston rings. Now, what about blue exhaust smoke?
If your car produces blue exhaust smoke, oil mixes with fuel in the combustion chamber. You might notice the blue exhaust while accelerating. The smoke also comes with the smell of burning oil.
What are the causes of bad piston rings?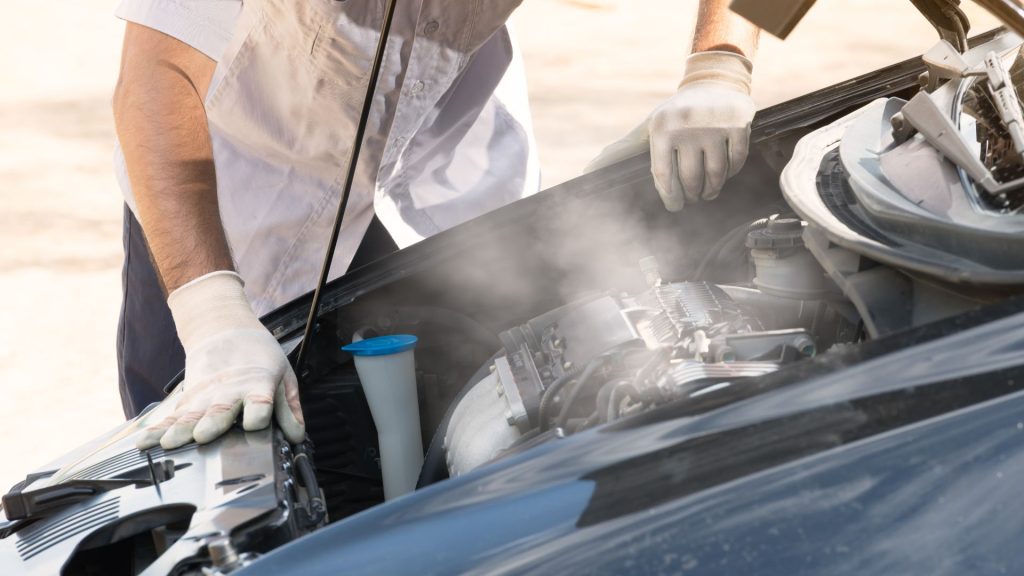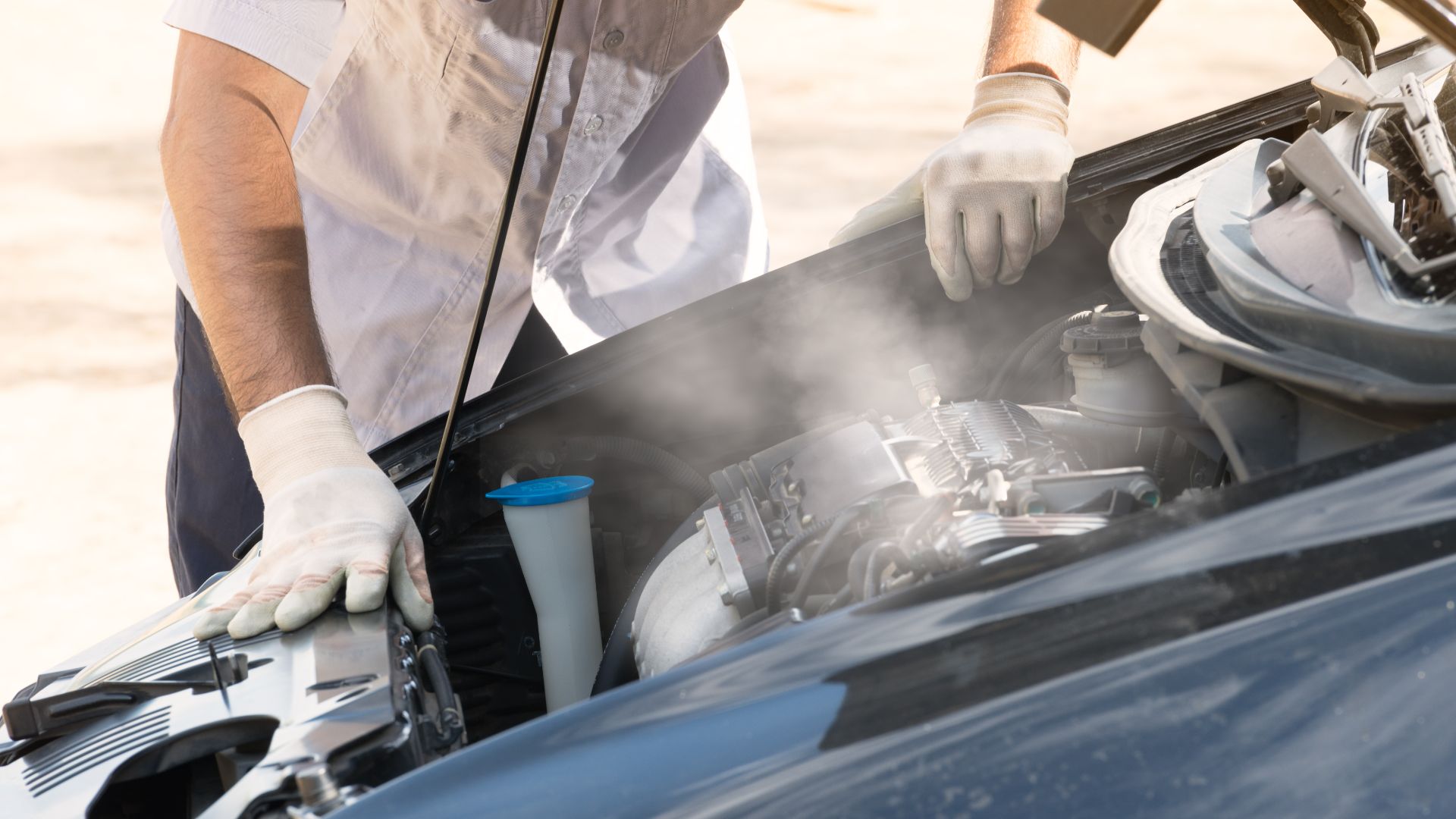 The most frequent cause of bad piston rings is wear and tear. Some factors can influence the wear of piston rings. Some of these factors are;
Overheating
Piston rings can last about 50,000 – 250,000 miles. Manufacturers have improved the design of piston rings. These rings are primarily from wear-resistant metals.
Piston rings also receive coatings of protective materials to make them withstand friction. However, things like overheating can deteriorate the piston rings.
Engine overheating is quite common, and it can affect the piston rings. As the engine overheats, every part of it gets hot too. If this happens often, the piston rings can wear out before 50,000 miles.
Lack of lubrication
Piston rings rub against each other at high speeds while working. The whole process causes a lot of friction. For the piston rings to perform smoothly, lubrication is essential.
When there isn't enough oil to lubricate the rings, they can completely stiffen and stop working. Sometimes, there's oil in the system, but the oil breaks down due to high temperature. When oil breaks down, it can't lubricate the piston rings.
To avoid oil breakdown, use high-quality oil. Also, fuel flooding can increase the temperature and make conditions harsher for piston rings. Because of this, there's one vital question that every driver should be asking to prevent issues of this sort – what oil does my car take? By knowing the oil type and timely refilling it, you can avoid such critical issues.
How long can I drive with bad piston rings?
Although there's no specific period, you can drive your car for a few miles with bad piston rings. Depending on the brand and model, your car might go on for a few weeks.
However, we'd advise you not to push it. You're risking your engine if you keep driving with bad piston rings. The best thing is to fix the rings as soon as you can and save your engine.
Temporary fix for bad piston rings
If you've done a compression test but can't fix the piston rings immediately, there are other options. You can use a temporary and cheap method to fix the rings.
Instead of your regular oil, use thicker oil. The viscous oil will help seal your combustion chamber. Some drivers use baking soda, but we recommend thicker oil as a simple option.
Remember that this solution is only temporary. If you keep doing it without fixing the piston rings, your engine will go down.
Is it worth replacing piston rings?
Yes, it's worth it to replace your piston rings. If your car displays the symptoms of bad piston rings, replace the rings and save your engine.
However, it's much better if a professional replaces the piston rings. There are cases where drivers still experience excess exhaust smoke because they didn't install the piston rings correctly.
Piston rings replacement cost
Piston ring replacement is quite expensive, but it's very beneficial. The piston rings cost between $30 – $50. However, the labor costs are hefty.
Depending on the engine, car model, and location. Professionals usually charge $1,000 – $5,000. If you know how to replace the piston rings, you can do it yourself.
There are some tutorials online, but we don't advise you to attempt it if you haven't done ring replacement before. To get the piston rings, you have to take the engine apart.
Our take
Several symptoms can indicate bad piston rings. The primary cause of faulty piston rings is wear and tear from age and overheating. Lack of lubrication can also destroy piston rings. The best way to prevent defective piston rings is by doing routine maintenance.
How do you know if your piston rings are bad?
You can tell if your piston rings are faulty by the symptoms you get. If your car starts releasing blue exhaust smoke and consumes too much oil, your piston rings might be defective.
What do bad piston rings sound like?
The sound of bad piston rings is more noticeable during acceleration. When accelerating, faulty piston rings make clicking sounds.
Can you drive with bad piston rings?
Yes, you can drive with faulty piston rings. However, you can only go for a few miles. Driving for long with bad piston rings is unsafe and can damage your engine.
How to tell if piston rings are bad with the head off?
The thing about this method is that you can't be sure. Most results from this method are just assumptions. If you can't do the compression test, you can use these assumptions to test your piston rings.u003cbru003eu003cbru003eCheck the cylinder bore for the lip. If the lip is on the big side, assume that the piston rings have deteriorated. If there are scratch marks on the cylinder bore, assume that the ring has broken.