Nissan Quest years to avoid — most common problems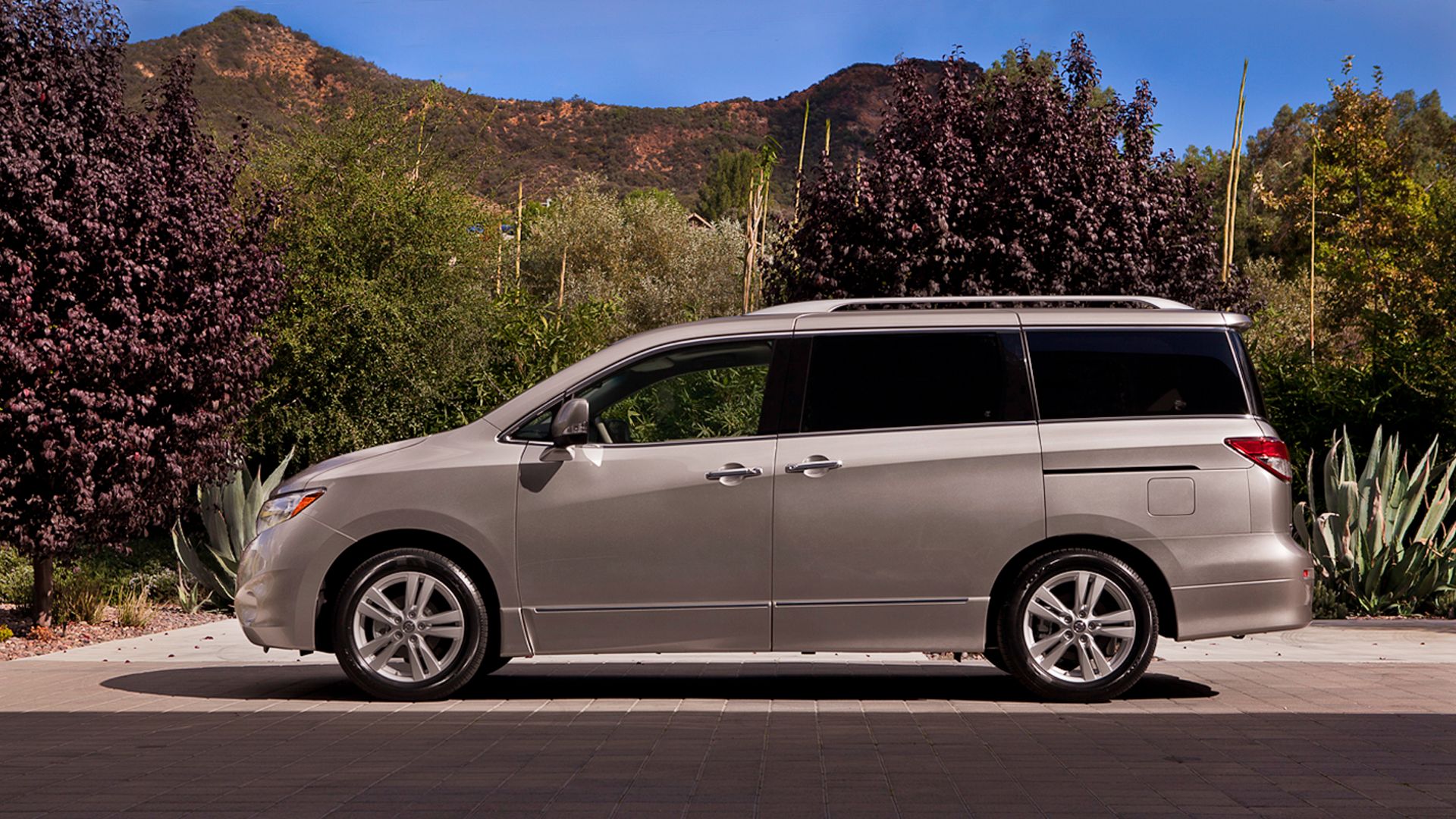 Those looking for a decent family minivan have always been able to choose between a few high-quality options like Chrysler Pacifica or Dodge Grand Caravan. However, there comes a time when one must look at alternatives, and Nissan Quest is among the best ones.
It features opposite-direction sliding doors, plenty of interior space, and a modernized design for the fourth-gen model. However, there are some Nissan Quest years to avoid that may turn down some interested buyers. Don't worry – we are here to unravel the story behind the reliability of this model, its main problems, and whether it's a worthy choice for this class of vehicle.
Most common Nissan Quest problems
Nissan Quest has now been around for more than 25 years, and it's only natural that a car produced in such a long run has a few issues. We'll start with the worst kind and that's engine-related issues which were quite expressed during the first two production years.
On top of engine issues, we witnessed a fair share of driver complaints regarding the airbag control module and steering issues caused by bad rack and pinion bolts. There's also the matter of failed fuel injectors which was quite common for the third-gen model, so we have plenty to discuss.
Regardless of these issues, the Nissan Quest made a reliable and long-lasting family minivan that's perfect for driving with children in the rear seat. Except for a few consecutive bad production years, Nissan gave its best to make the model as reliable as a minivan gets. They pretty much succeeded in this mission, having in mind that the Quest is a much more reliable car than some closest competitor models.
Not all the listed issues were as serious as they seem, so let's get into further detail to give you the proper explanation you deserve.
Engine issues
One of the most bothersome problems with Nissan Quest is that drivers reported a no-start condition of their vehicles. On other occasions, the car would simply stall and the engine would seem to die off. Our team wanted to get to the bottom of it, and we found out that most of these issues were caused by a failed distributor shaft.
This part is crucial for properly starting your engine since it stands on the camshaft and distributes the spark to the spark plugs. It acts together with the ignition coil to power the spark plugs, and without a properly working distributor, you never know if your Nissan Quest will start or not.
Some of the main symptoms of a bad distributor include difficulties cranking the engine and the car sometimes starting and sometimes not. On top of that, drivers reported having problems with engine mounts and that's the cause behind most of the reported vibrations and noises coming from the engine area.
Faulty airbag modules and sensors
There are two sides to this story and the bad one is that certain Nissan Quest models had struggles with the airbag deployment system. It was mostly due to a faulty airbag module and bad passenger seat occupancy sensors which led to improper airbag deployment.
In case of bad sensors, the airbag wouldn't deploy at all in some situations and that's a cause for worrying about your driving safety. The good thing is – Nissan sorted out this issue for most affected vehicles during a 2004 recall. So, the only thing you need to do if you are buying an older Nissan Quest is to check if that unit has gone through a recall, or simply get a newer model than the 2004 Quest.
Problems that led to steering difficulties
One of the worst problems that drivers of Nissan Quest minivans experience is a steering issue caused by improperly attached rack and pinion bolts. To make things clear, the rack and pinion translate the power of the steering wheel's motion to the wheels and it makes it easier to steer the car.
In this case, Nissan acknowledged their mistake and issued a recall to deal with the matter of loose bolts. Improperly attached bolts often led to the rack and pinion gear detaching from the car, making it difficult to keep control over the vehicle. Some of the main symptoms of bad rack and pinion include grinding steering noises and difficulties making a turn.
Faulty fuel injectors
Drivers of the third-gen Nissan Quest frequently complained about engine misfires and improper combustion cycles. As it turns out, it was mostly due to faulty fuel injectors that excessively wore off and caused problems for drivers.
This matter often occurred before the vehicle reached 100,000 miles, and it led to a lean condition within the engine. Without a proper fuel supply, Nissan Quest engines misbehaved and drivers heard rattling noises and the engine struggling to provide power to the wheels.
Which Nissan Quest years to avoid?
After going through all these issues, you may think that the Nissan Quest is an unreliable model, but we merely wanted to give you an update on frequent issues. The good news is – there are only a few problematic model years and that's what we'll discuss through the Quest generations.
The first and second generations were more or less reliable, so we'll start with the third gen which is when the most serious issues first appeared.
Third-generation Nissan Quest (2004-2007 model years)
The third generation of Nissan Quest came with some pretty bad issues and these were mostly expressed for the 2004 and 2007 models. These two are also the worst models of the Quest overall, so we advise you to skip these and go for a later third-gen model.
Some of the main problems of Nissan Quest vehicles produced between 2004 and 2007 include engine stalling issues, problems with the transmission, and peeling paint. There were also quite a few reports on braking system issues and premature wear of the braking components, so it's better not to bother going for one of these.
Fourth-generation Nissan Quest (2011-2012 model years)
With the fourth generation of the Quest came considerable updates and the car seemed more reliable than ever. Still, the 2011 and 2012 models are best avoided, and although these weren't as bad as mentioned third-gen models, they did share some of the main problems.
These include faulty transmissions, problems with the A/C heater, and paint peeling issues. On top of all these, the engine stalling issue was once again present, only this time it was mostly due to electrical issues and problems with the starter. So, it's a safe bet to avoid these and go for newer models instead.
Best Nissan Quest years
Nissan Quest had more than just a few good production years, and this fact is backed up by some models that hardly received any complaints from drivers. Our team is happy to provide you with the list of the most reliable Nissan Quest models after putting you through the stress of knowing about the common problems:
1994 Nissan Quest
1995 Nissan Quest
1996 Nissan Quest
1997 Nissan Quest
1998 Nissan Quest
1999 Nissan Quest
2000 Nissan Quest
2001 Nissan Quest
2002 Nissan Quest
2008 Nissan Quest
2009 Nissan Quest
2010 Nissan Quest
2013 Nissan Quest
2015 Nissan Quest
2016 Nissan Quest
As you can see, there are plenty of reliable model years and it's up to you to decide which generation you'll opt in for. There's a reliable model waiting in all generations, and it's the 1997 one that stands out as the most reliable for a first-gen Quest.
The 2002 model was the most reliable second-gen one, and the best third and fourth-gen models are 2010 and 2015, respectively. These didn't receive many complaints and whatever option you decide to go for, you won't be disappointed in terms of reliability at least.
Is Nissan Quest worth buying?
Overall, Nissan Quest is a minivan that's worth buying on the used car market and it's a great pick for those in need of a spacious family car. We hope that this guide helps you find the most reliable models, and more importantly – avoid all the bad ones.
It's a good thing that there were just a few bad models, so it's up to you to decide which one you'll go for among the listed best model years. One final piece of advice is – don't waste your time by getting a 2004 or 2007 Quest since these two are simply not worth the drag of constantly having to visit a mechanic.
What year is the best year for Nissan Quest?
The best year for Nissan Quest is the 2010 model which received the least complaints.
Do Nissan quests have transmission problems?
Some Nissan Quests have transmission problems and these are mostly associated with a 2007 model.
Is Nissan Quest a good vehicle?
Yes, Nissan Quest is a good vehicle due to its seating capacity and reliability which makes it a great family option.
Why was Nissan Quest discontinued?
The Nissan Quest was discontinued in 2017 due to low sales in the US and the will to pursue higher sales with larger SUV models.