Jeep Patriot years to avoid — most common problems
Avoid potential issues by steering clear of specific Jeep Patriot model years.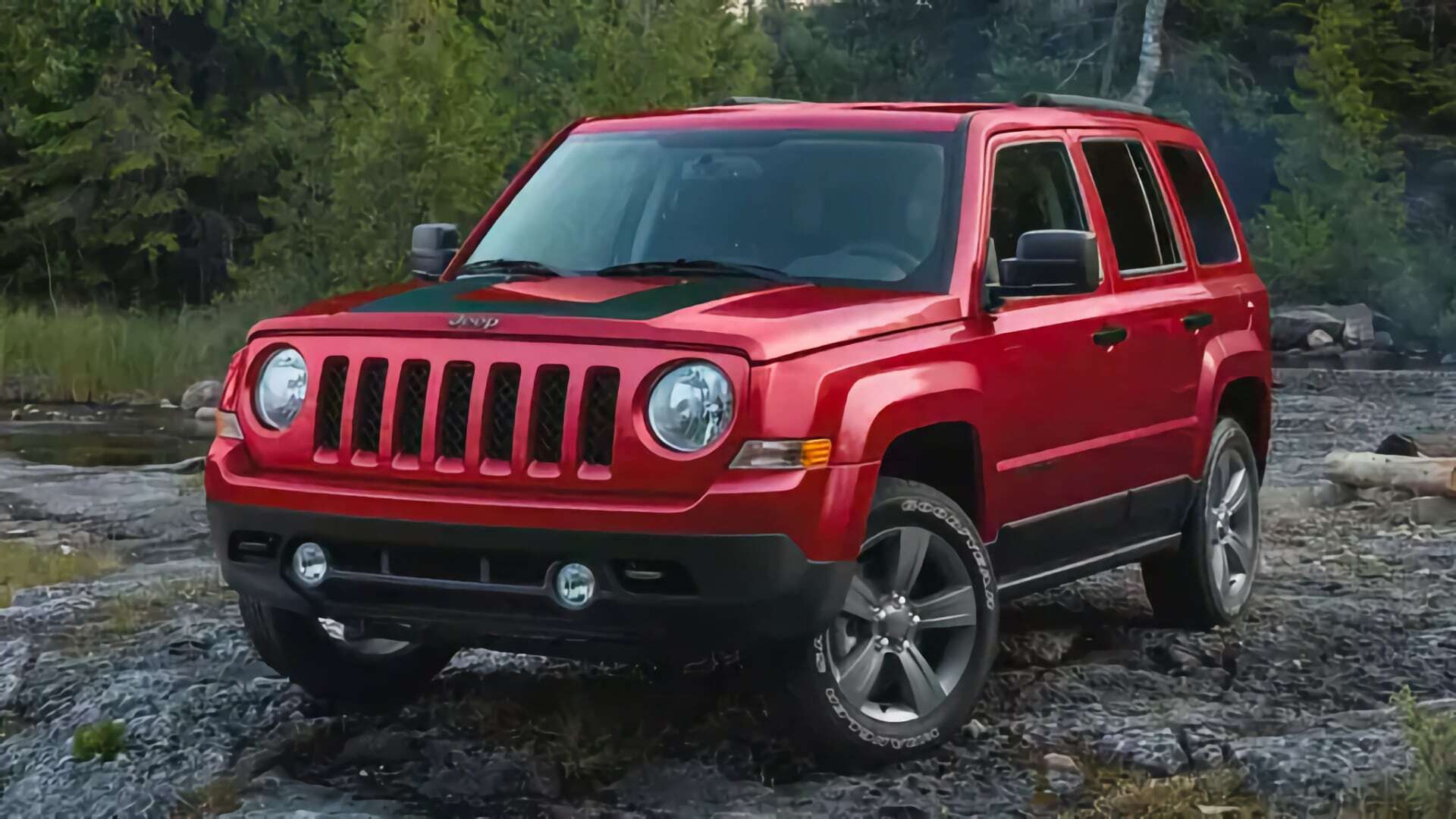 American drivers enjoy domestic car brands and the name Jeep Patriot says it all. It's a car that Jeep designed for people as a compact SUV that had enough space for daily necessities and economical engines.
Sadly, it didn't stick around past the 2017 model year and we never got to see a genuine second generation of the car besides the 2011 facelift. With all that in mind, this guide on Jeep Patriot years to avoid will set you on the right track if you are considering the purchase of this model.
Why you can trust REREV's advice on which car model years to avoid: Our car experts look at official data, ask real drivers what they think, and talk to experienced mechanics to make sure our list is useful. This reliable info can make buying a car easier for you. Want to know how we do it? Find out more about our research methodology.
Most common Jeep Patriot problems
Jeep Patriot is overall a reliable compact SUV and no car can come without any issues during 10 years in production. The most important thing is that most of the engines were quite reliable, so that won't set you back from thousands of dollars spent on engine rebuilds.
However, there have been some reports for the 2015 model year regarding the crankshaft position sensor failure. Besides this issue, one of the strangest problems occurred with a sunroof leak, and this issue hit as a character flaw of the Patriot.
This matter caused water to leak inside the car's passenger side, and while the issue persists with nearly all model years, there has never been a recall. Another common problem with this car is CVT transmission failure along with some minor electrical issues.
Crankshaft position sensor fault
One of the rare engine issues that the Jeep Patriot drivers have reported is crankshaft position sensor failure. It's a sensor that measures the rotational speed and position of the crankshaft and reports it back to the engine control unit (ECU).
Using this information, the ECU can control the fuel injection process and combustion timing, so a faulty sensor can cause some problems. Most notably, the 2.4-liter petrol engine had these issues and they often caused problems starting the engine, misfires, and engine vibrations.
Replacing the sensor solved things, and it's a minor repair you can even do yourself considering the importance of the sensor for the engine's performance.
Water leaks in the interior
One issue that never got solved during the production time of the Jeep Patriot is the sunroof leak. It's a common problem that most drivers have faced, and some experts claim that had to do with the design of the vehicle.
Either way, not only did this stop most people from using their sunroof, but it also caused additional headaches during bad weather. It's not a mechanical fault that endangers you while driving, but it's almost equally annoying because of the water leaking inside the car, making it a big problem.
Electrical problems
Finally, some model years of Jeep Patriot faced issues with electrical connections. The problem is mostly related to failed radio and dashboard lights. Also, it caused dim headlights which presents a safety issue while driving with lower visibility.
One thing is for sure – it wasn't the battery and it even resulted in the 2013 recall concerning 2010 to 2012 Patriot models. In the worst-case scenario, these electrical issues caused airbag system malfunctions. If you plan on buying a Patriot produced within these model years, it's crucial to check if it was recalled and whether the issue has been fixed.
Which Jeep Patriot years to avoid?
First model years in production are always the toughest for car manufacturers, and the same happened to Jeep with the Patriot. It simply had a few problems that couldn't have been avoided in the first place and got fixed later on in the process.
These issues included the problematic 2.4-liter petrol engine, sunroof leaks, and sometimes even transmission faults. Transmission problems weren't as common as other reported flaws of the model, but it's still something to keep an eye out for.
First-generation Jeep Patriot (2008-2013 model years)
It's simply sad that Jeep Patriot got discontinued in 2017 and we never got to see the second generation. The car got a 2011 facelift in the meantime, so this is the only generation where we can discuss the problems of this car.
As mentioned, you should skip the first few years of production if you are considering buying this car. Not only were the main issues with later models solved, but the price difference isn't as big as you'd expect. The 2008 and 2009 model years had quite a few issues with the sunroof leaking and automatic transmission causing loud noises during downshifts.
It also caused transmission slipping issues if drivers left it unattended for too long, so it's probably best to go with a manual one or a 6F24 automatic created by Hyundai. CVT transmission also caused a lot of problems, so you should also avoid it as an option.
Sunroof problems continued for quite a while and we never got to see a recall concerning that problem. Finally, the 2015 problem year is also often regarded as one that should be avoided. It had a lot of issues with the board computer, water leaks in the interior, and problems with the 2.4-liter engine.
Best Jeep Patriot years
While the list of mentioned problems might seem a bit overwhelming, considering the Patriot only has one generation, not everything is so dark. Some model years deserve the appraisal, so our team decided to give you a detailed overview. This way you can avoid buying one of the worst model years and focus on getting one of the following Jeep Patriot models:
2010 Jeep Patriot
2014 Jeep Patriot
2016 Jeep Patriot
2017 Jeep Patriot
The 2010 model year was somewhat better than the previous years, as well as other model years up to 2014. It had some of the issues removed, especially when it comes to 2.0-liter petrol and diesel engines.
On the other hand, model years from 2014 were significantly improved, except the 2015 model year which had some ECU and water leak issues. The best model years to go when it comes to Jeep Patriot are surely 2016 and 2017 which came with all the mentioned issues sorted out.
There were also fewer reports of sunroof leaks, although this issue stuck with the car until the end of production. Overall, it's best to skip buying Jeep Patriot models before 2014, or at least check if the car was recalled for engine, transmission, or electric issues.
Recalled models got upgraded transmission systems and remanufactured engines that proved to be much more reliable. Still, we recommend going for the latest Jeep Patriot models if you wish to have peace of mind while driving this SUV.
Is the Jeep Patriot worth buying?
Overall, Jeep Patriot is worth buying if you go for later model years since used car prices are quite affordable these days. You can even find Jeep Patriot models with low mileage at a fraction of the initial cost, but early models had a fair share of problems.
If you are looking for a reliable compact SUV, Patriot is just in the middle of the reliability test, and you can also check options like Subaru Forester or Mitsubishi Outlander. Either way, Patriot doesn't fall behind the mentioned models, especially if you follow this guide for the best model years.
What is the biggest problem with Jeep Patriot?
The biggest problem with Jeep Patriot is the CVT transmission fault, while there are also problems with leaking sunroof issues that never got solved.
What year is a good Jeep Patriot?
The 2016 and 2017 model years are good years for Jeep Patriot due to most of the main problems of the model being solved.