Corvette C4 years to avoid — most common problems
Find out about the crucial years to avoid when considering a Corvette C4.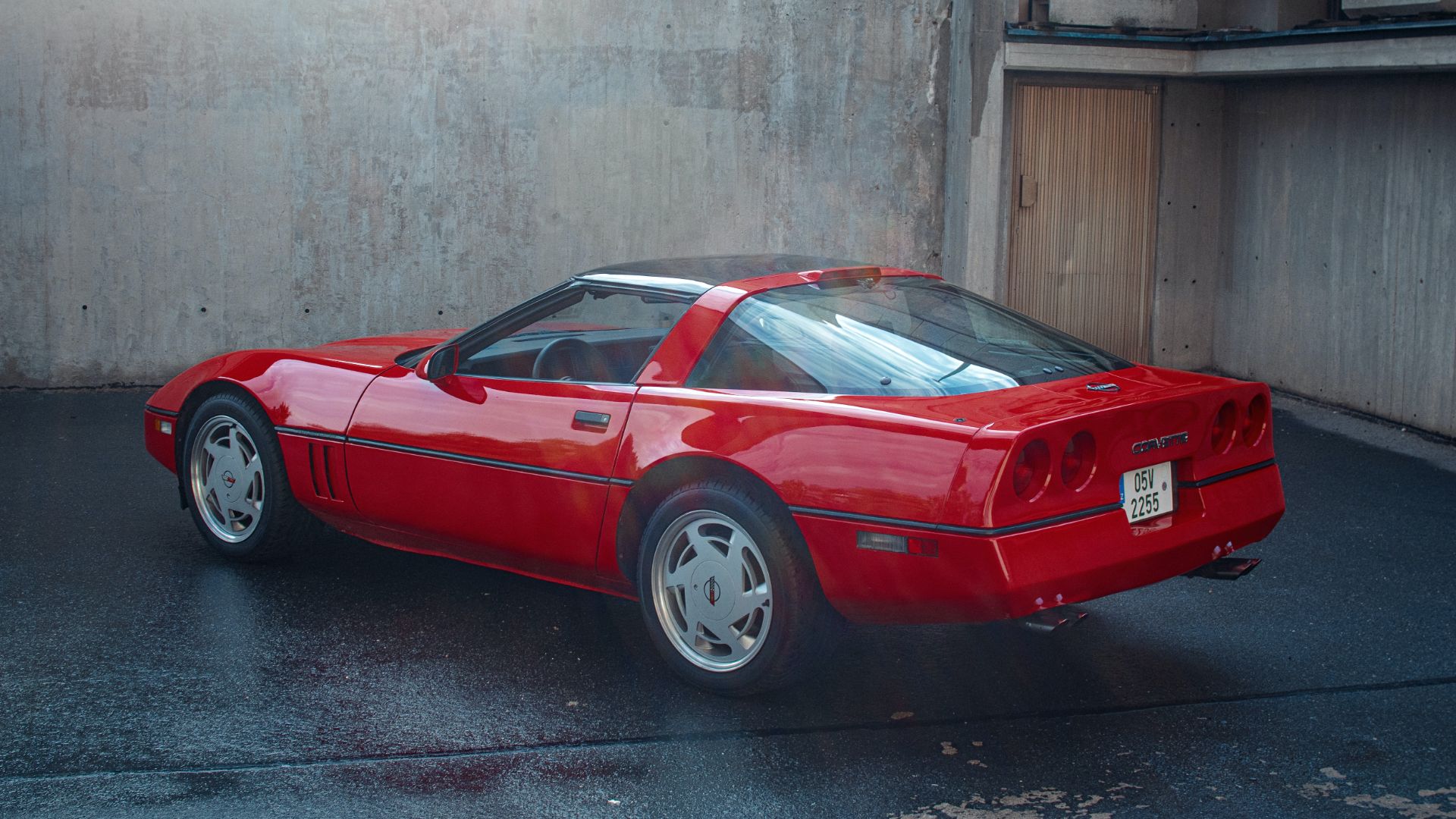 Auto enthusiasts will remember the Corvette C4 as the first general-production Corvette with a glass hatchback. The models of this C4 generation made their mark by being classier yet durable and inexpensive to maintain.
Getting a Corvette C4 would be a good use for your money, but not all the C4 models can be trusted to deliver as promised. This article reveals the Corvette C4 years to avoid and which provides the best service.
Most common Corvette C4 problems
Like every other car, the Corvette C4 has common problems you should expect at one point or the other. The best way to approach them is via preventive maintenance, so you spend less and get more value from your vehicle. Below are the common problems you should expect from Corvette C4s.
Worn steering wheel
You must have your steering checked if you notice your steering wheel jiggling anytime you move at a certain speed, hit a bump, or press the brakes. These symptoms indicate a worn steering wheel and are pretty standard for some Corvette C4s after a certain mileage.
It is not a situation that can be managed as it reduces your control over the vehicle. In extreme cases, loose steering can cause a significant accident. Therefore, you should get your mechanic to inspect the steering system and repair it as soon as possible for your safety.
Low coolant warning light
Corvette C4s come with an indicator that alerts drivers to low coolant levels. The sensor sometimes develops a problem that causes the warning light to stay on even when the coolant has just been recently topped.
You must get your mechanic to inspect and address the issue immediately. If left to linger for a while, you may incur more problems for your vehicle due to too much coolant or less coolant, which you were unaware of.
Engine problems
The engine problems to expect on the Corvette C4 do not have many symptoms. At best, you could notice backfiring or lurching, but the engine would go off without warning for most drivers.
Engine problems on the Corvette C4 can cause the vehicle to stop suddenly, anywhere, and at any speed without lurching or backfiring. In the wrong places, that could be a recipe for a crash. It is essential to get wholesome repairs as soon as possible if you survive the sudden stop, so you don't experience it again anytime soon.
Faulty airbag sensor
Many Corvette C4 drivers reported seeing the airbag warning light on for days. For the Corvette C4, the warning light is mostly illuminated due to a problem with the airbag sensor. Corrosion is usually the cause of the problem, as the area between the airbag sensor and the frame that holds it is easily corroded.
Brake pad problems
Some Corvette C4s were plagued with a condition where the hold-down springs for the brake pads snapped, causing noise and vibration. It is a scary problem as the noise and vibration are startling and unnerving.
Fortunately for Corvette C4 drivers, Chevrolet created brake pads with stainless-steel springs that fit the front or rear calipers. Replacing the broken spring with this new one stopped the noise and vibration. Also, the new springs are less prone to breaking since they are steel.
Power window problems
Some Corvette C4 drivers reported cases of the power window not working. Whenever they pressed the button for the windows to wind down, they would only get a muffled rumble and nothing else.
A failed window regulator often causes a lack of response. Replacing it is a complex procedure involving removing the door card before disconnecting and removing the regulator. It is best to let a professional handle this operation so there will be no confusion and mistake.
Oil leak
Many Corvette C4 drivers noticed a pool of oil under their Corvette. The cause of the oil leak is attributed to an oil weep from the point where the inlet pipe joins the oil cooler.
In response to this issue, Chevrolet created a revised version of this pipe which was not prone to fail as earlier as the former did.
Dipstick problems
Corvette C4s are prone to developing a problem where the end of the dipstick touches the crankshaft when the engine is running. The noise accompanying the contact is essentially distracting and subtracts from the ride quality. It is also a hazard as the interference the engine experiences can cause more severe problems.
To resolve this issue, the dipstick and the insertion tube would need to be replaced. Have your mechanic replace these parts as soon as possible before the problem causes another.
Which Corvette C4 to avoid?
If you love Corvette C4s and are in the market for one, here are the model years you should avoid.
Corvette C4 (1984 model year)
The 1984 Corvette C4 turned out to be a massive disappointment to drivers who were eagerly awaiting its release. Its lack of defined body lines made drivers label it ugly, despite its new design look.
The primary reason you should avoid this 1984 model is its harsh ride. It comes with an ultra-stiff suspension which is uncomfortable for daily commuting. It was also challenging to maintain due to its Crossfire fuel injection.
This 1984 Corvette is one of the cheapest classic sports cars available in the market today, but unless you want to keep it to look at, you should avoid buying it.
Corvette C4 (1987 model year)
The 1984 Corvette came packaged as the Callaway Twin Turbo Corvette. Drivers avoided this car because it tended to break down too often.
This 1987 Corvette is fragile, with the minor thing off-setting a problem at any time. And it wasn't cheap either. It cost about $47,998, over $10,000 more than the base price of the Corvette C4 coupe.
With these two factors in play, it is no surprise that only about 500 units were ordered. Unless you are a car collector looking for daunting pieces to add to your collection, this is one model you should steer clear of.
Best Corvette C4 years
You can find a good C4 for use in the used market. Here are the best C4 years you should consider when making a purchase.
1985 Chevrolet Corvette
1986 Chevrolet Corvette
1987 Chevrolet Corvette
1988 Chevrolet Corvette
1989 Chevrolet Corvette
1990 Chevrolet Corvette
1991 Chevrolet Corvette
1992 Chevrolet Corvette
1993 Chevrolet Corvette
1994 Chevrolet Corvette
1995 Chevrolet Corvette
1996 Chevrolet Corvette
The best Corvette C4 model is the 1990 Corvette. It was different from the other Corvettes produced before it in many ways.
Chevrolet engineers and designers remodeled its interior, including a new hybrid instrument cluster that consisted of analog instrument gauges and a digital speedometer. Its dashboard was contoured, different from the typical flat dashboards at the time. The contoured dashboard allowed for the inclusion of a passenger front airbag.
Furthermore, its powertrain was a subject for discussion, with the bump in horsepower compared to older models. The car was expensive, but it sold out pretty well despite the price, showing that the driver's interest has been sparked again for the Corvette.
If you are tight on a budget, you could buy any of the other models mentioned above. They give outstanding performance and the usual cool aesthetic of the Corvette C4.
Ensure you inspect the tires, engine, cooling system, wheel bearing or hub assembly, rear axle, carpets and seat upholstery, electronics, airbag, and tilt steering column for signs of wear and damage before paying. Though it is an old vehicle, you would still get good use out of it while looking fabulous if you can get one in good condition.
Is the Corvette C4 worth buying?
Corvette C4s are worth buying, even for a daily commuting ride. It is inexpensive in the market presently, meaning you can strike a decent deal for much less than you would for a standard vehicle today, even a used one. Even though you can only get it as a used vehicle, you can get good use for it as it lasts up to 200,000 miles on average and can last longer with the proper maintenance and care.
If you are a car collector, you will find a Corvette C4 an excellent addition to your collection. Its resale value is not appreciating, mainly because many Corvette C4s are circulating in the black market. Hopefully, as the number of Corvette C4s with good mileage decreases, the resale value will go up, making it an item you may want to get now while it's inexpensive.
What is the best year for the C4?
The best year for the Corvette C4 is 1990. The model year revived the driver's interest in the Corvette, selling many units despite its high price.
Is a Corvette C4 reliable?
Corvette C4s are reliable, offering a performance close to that of a supercar. They are durable, dependable, and inexpensive to maintain. Some of its model years are also inexpensive to purchase.
Is a Corvette C4 worth buying?
Corvette C4s are worth buying and would return good value for your money. If you love classic vehicles, they would make an excellent addition to your collection and still deliver incredible performance for a car of its time.